Where To Go For The Best Dim Sum In Sunset Park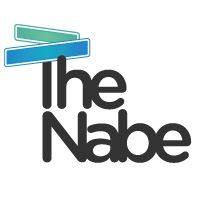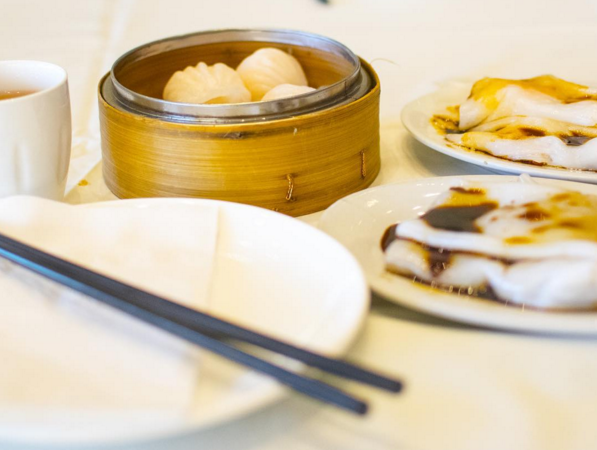 "Where should I go for good dim sum?"
It's a question that just about all of us southern Brooklynites have gotten from visiting friends from across the country (or just Manhattan or even north and downtown Brooklyn) and by now, we all have at least one recommendation. But often, if you don't wake up in time to beat the lines for that one option, do you know where else you can go?
Here's our guide to Sunset Park's four restaurants offering the classic dim sum experience — waitstaff pushing carts of pastries, stewed meats, stuffed vegetables, dumplings, noodles, rice flour rolls, roast pork buns, egg custards, jellies, and more, all available at the point of a finger and with low impact on your wallet — plus some extra tips.
Pacificana Restaurant (813 55th Street)
718-871-2880
Open daily from 9am-11pm (Dim Sum: 9am-3:30pm on Weekdays, 8am-3:30pm on Weekends)
Pacificana is perhaps the most well-known of the dim sum halls in Sunset Park's Chinatown, being the oldest (open since 2004) still around, and also Zagat-rated. It is also a popular destination for weekend dim sum and wedding banquets alike. The extensive menu is also affordable ($1 to $27.95) and includes entrees for the whole table, such as beef and chicken curry, various noodle dishes, stuffed bean curd, and more.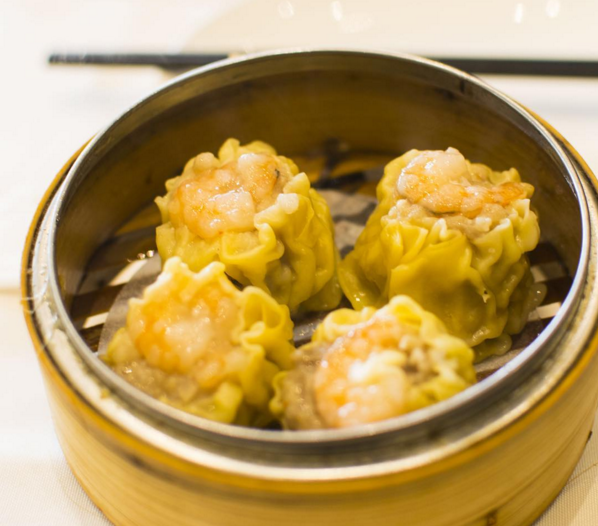 Park Asia Restaurant (6521 Eighth Avenue)
718-833-1688
Open daily from 8:30am-11:30pm (Dim Sum daily from 8:30am-2:30pm)
Although the newest of the batch, Park Asia stands out for the comparative coziness of its space compared to the other places listed here. Classic dim sum options like har gow (shrimp dumplings), siu mai (shrimp and pork wrapped in wonton), and scallion pancakes are present, as are soups, chicken feet, and a rotating menu of desserts such as white gelatin with fresh fruit and red bean pastries. You'll understand why it was Michelin-recommended for 2016.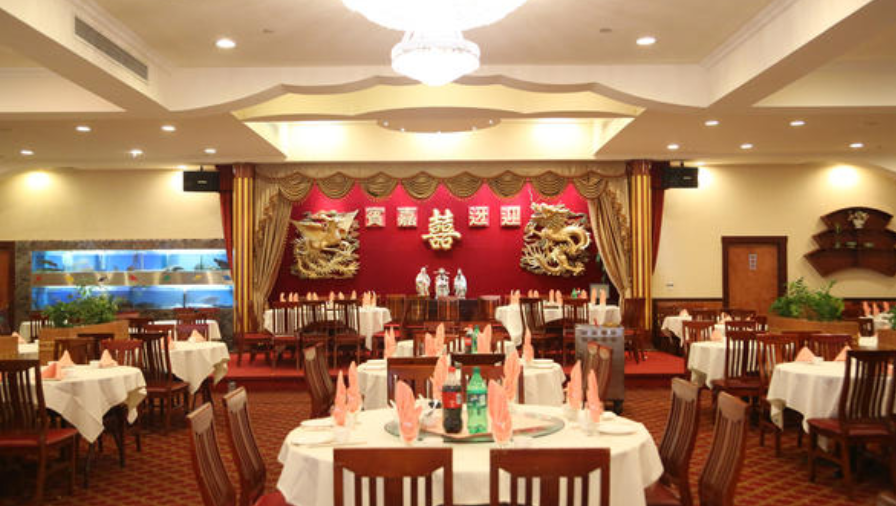 East Harbor Seafood Palace (714 65th Street)
718-765-0098
Open daily from 9am-11pm (Dim Sum daily until 3:30pm, with weekends starting at 8:30am)
The largest of the four restaurants, East Harbor provides great views of the Chinatown bustle that is families spending time with one another loudly and jubilantly. Enjoy the usual tripe or pork riblets and meatballs and shrimp-stuffed eggplant, plus some less common items such as durian pastries and green-tea jello.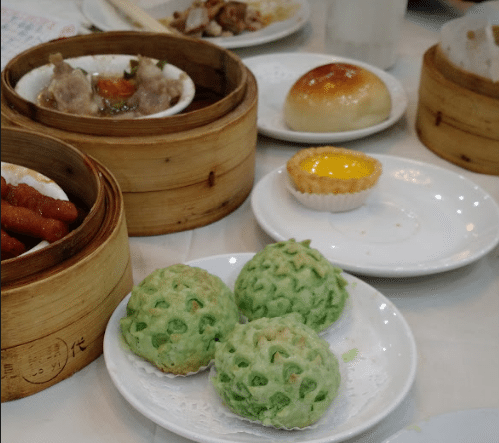 New Spring Garden Restaurant (912 65th Street)
718-680-2278
Open daily from 8am-11pm (Dim Sum daily from 8/9am-3:30pm)
New Spring Garden is a solid, no frills, family-friendly standby that caters to the local community and has a bit more parking, too.
If you're more interested in grab-and-go breakfast/brunch dim sum options, then almost any small restaurant or cafe along Eighth Avenue will have something to try. And if you want a one-stop-shop, just head over to Fei Long Market Food Court, between 63rd and 65th Streets, where you can go from vendor to vendor, stocking up on bubble tea and foodstuffs galore.