What Happened to the $10 Million the Mayor Promised for Sewage Backup Valves in Southern Brooklyn?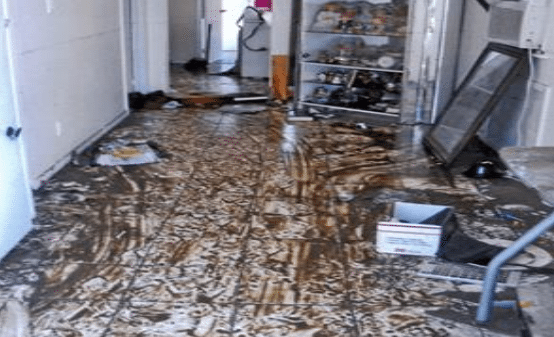 SOUTH BROOKLYN — At a town hall in Sheepshead Bay back in September 2017, Mayor de Blasio promised a $10 million initiative that would provide homeowners in Southern Brooklyn with free sewage cut-off valves. However, it seems that the mayor misspoke. That money would be coming from state funds, not the city's. Or rather – it looks like that money may not be coming at all?
Sewage backup is one of the most devastating and hazardous consequences of floods and periods of heavy rainfall. Residents in Southern Brooklyn have awaited a solution since 2012, when Superstorm Sandy proved the inadequacy of the city's sewage infrastructure in the face of rising waters.
"There was a $10 million program, but it wasn't city funding," said City Hall Spokeswoman Jane Meyer during a phone conversation with Bklyner. "But we provided other support for it, technical support and answering questions about the valves. But the money wasn't from us."
What program, we asked? It was money given to New York state for Hurricane Sandy recovery, Meyer said. The Mayor "mischaracterized" the situation. However, to date and following weeks of questioning various agencies, there has been no clarification as to where the number "$10 million" came from. The Mayor himself has yet to comment.
Councilman Chaim Deutsch, who worked with Governor's Office of Storm Recovery (GOSR) and NY Rising for several years after Hurricane Sandy to secure funds for the valves, was also unsure of where the figure came from. He did say, however, that the $10 million the mayor spoke about is "not a unique allocation."
According to the councilman, there was money allocated by GOSR to the Center for New York City Neighborhoods (CNYCN), a nonprofit that has been accepting applications for home resiliency audits. These audits would provide homeowners with free resiliency measures, including check valves, and they are currently accepting applications. Maybe that was who was supposed to spend $10 million on valves?
Deutsch and the mayor were likely speaking about a program created by NY Rising, called the Residential Backwater Valve Installation Program. GOSR informed Bklyner that NY Rising allocated $4.3 million to CNYCN to operate the program, which would provide low-to moderate-income households with the valves. It would also allocate $13.5 million to the Residential Technical Assistance Pilot Program, which would provide on-site building auditing, counseling for resiliency retrofits, and financing for approximately 3,000 households. They are in the process of identifying applicants for the valve program with installations set to begin in the spring of 2020.
But the $4.3 million to be spent by CNYCN, while a good chunk of money, is less than half of the $10 million promised to install sewage backup valves.
"$10 million was promised for homeowners who need check valves installed, and it's vital that this work happen quickly. I am actively seeking answers on the timeline and reasons for delay," said Senator Andrew Gounardes in an email to Bklyner.
During the recent Climate and Resiliency town hall with Senator Gounardes, audience members reminded the panel about the valves needing to be installed. Beth Malone, Program Manager for Resiliency and Insurance at Neighborhood Housing Services Brooklyn, replied that the valves have run into complications because of the antiquated sewer system, and that "the funding for it is a mess."
Bklyner reported back in November 2015 that Superstorm Sandy's 13-foot surge introduced a mixture of raw and partially-treated sewage into South Brooklyn homes, flooding basements and first floors. Some residents dealt with as much as three or four feet of contaminated water.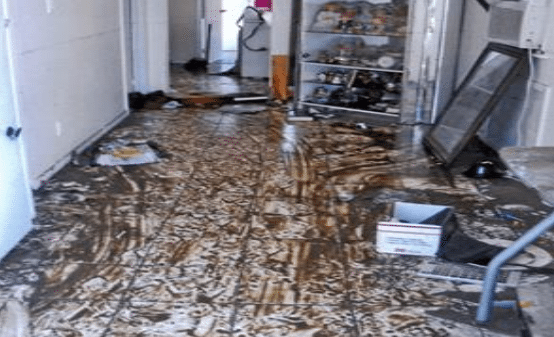 Ronald Biondo, former president of the Manhattan Beach Community Group, told Bklyner that his basement was flooded with nearly eight feet of water and sewage after Sandy. "It destroyed the entire basement," Biondo said. The smell was "foul." He was forced to hire a crew of contractors to repair the damage, at a personal cost of several thousand dollars.
One does not need a major storm for sewage to start backing up. Residents deal with the backup during periods of heavy rainfall as well.
While the issue lies mainly with the city's aging sewer system, which was not built to handle the frequency and severity of these events, the cut-off valves offer a practical solution.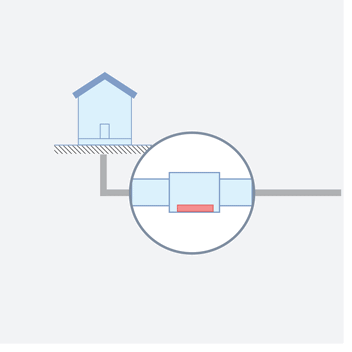 Once installed on a home's sewer line, the valve would ensure that sewage flows out of the home instead of back into it. Some fed-up residents have gone ahead with the installation–paying out of pocket to not suffer through every rainfall. It is not cheap: the valves can cost between $600 and $5,000 to install, according to FloodHelpNY.
During a recent phone call with Bklyner, Community Board 15 chairwoman Theresa Scavo recalled promises made during a series of Manhattan Beach Community Group meetings several years ago that any resident who applied was eligible to receive free backup valve installation, regardless of their income bracket. The requirement for households in need of the valves to fit into the low-to moderate-income category was news to her, she said.
As of yet, Scavo hasn't heard of anyone receiving one of the promised backwater valves.