Welcome To Hillel Place Plaza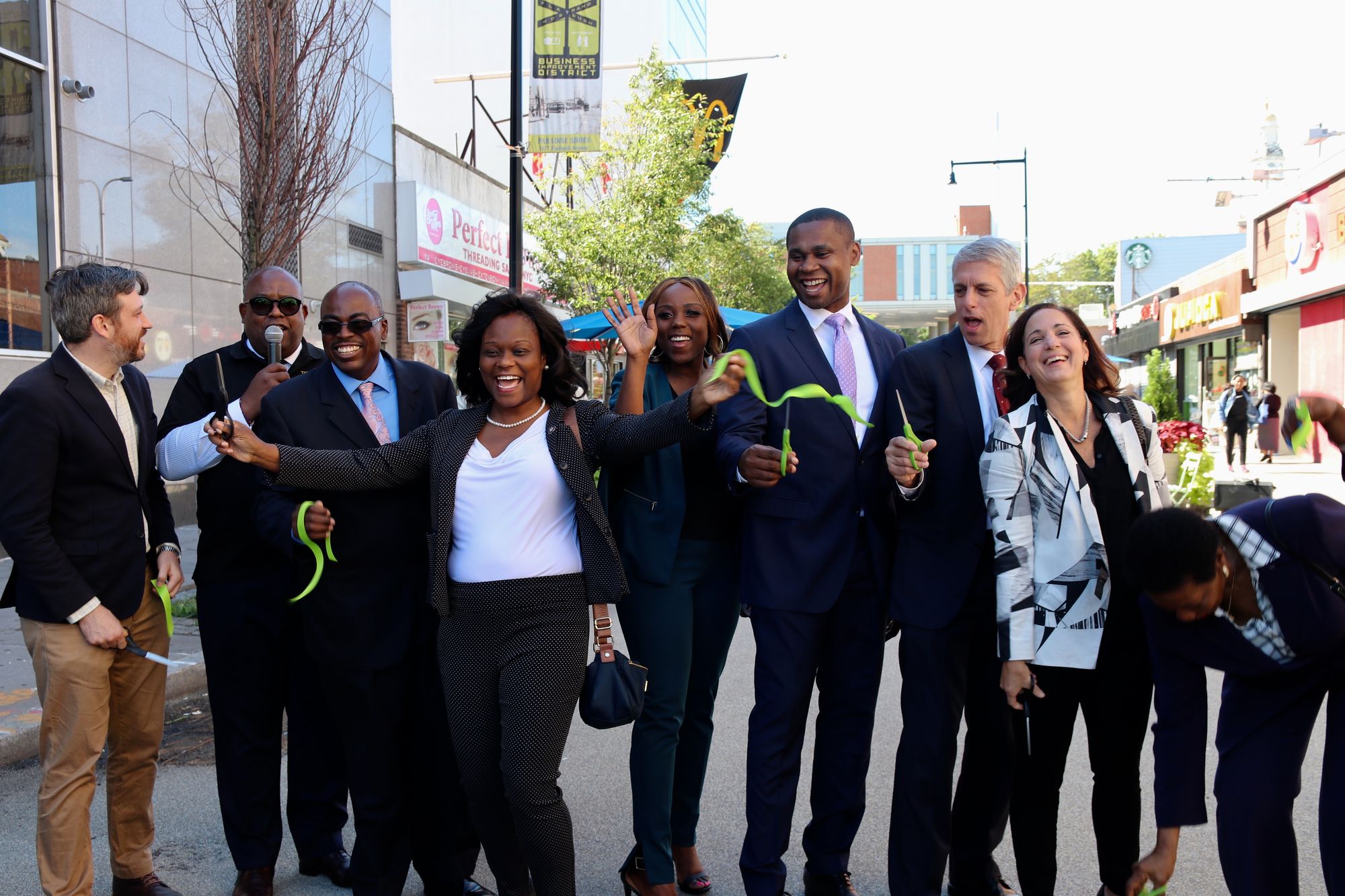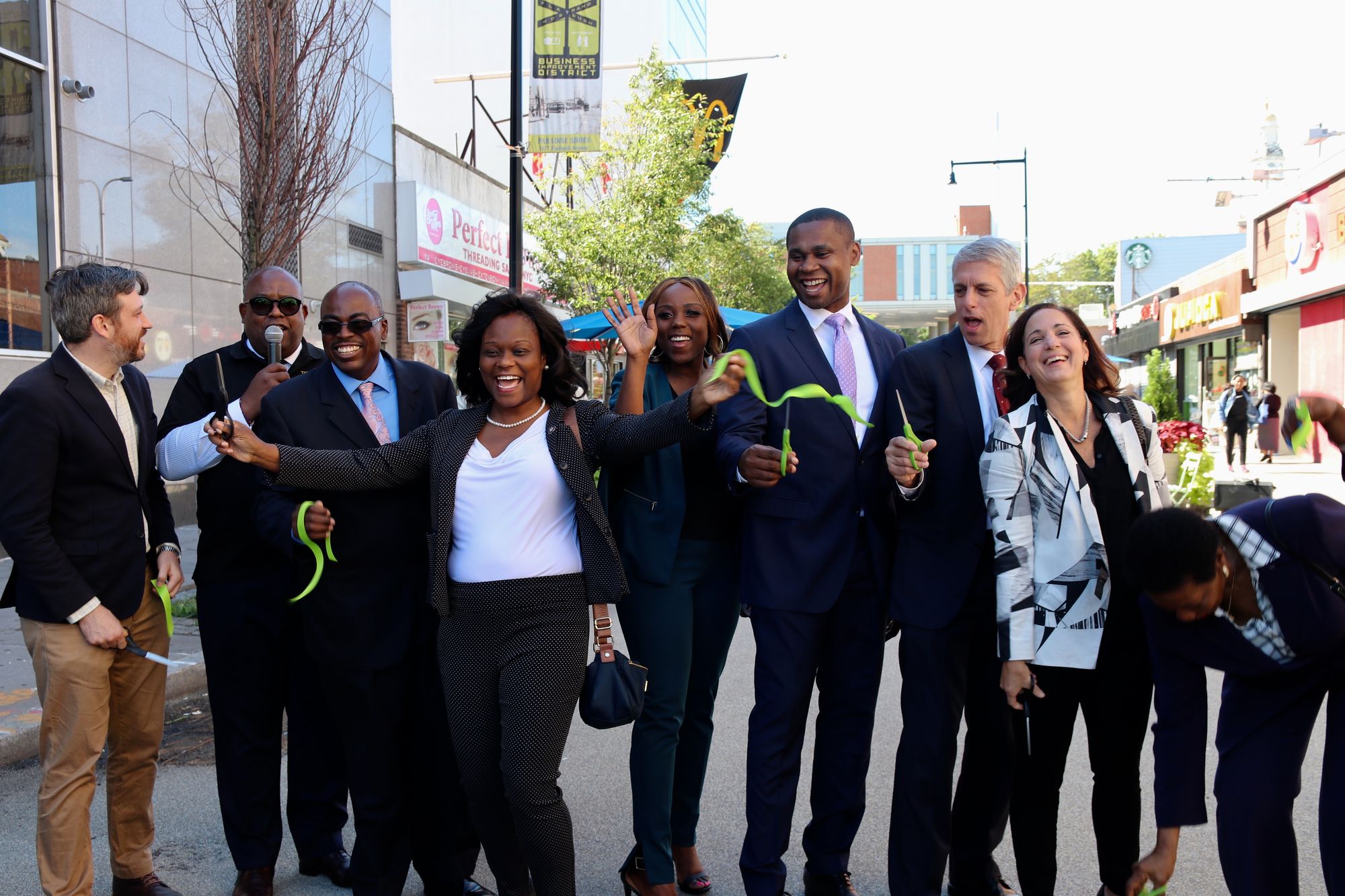 FLATBUSH – Elected officials and members of the community gathered at Flatbush's new Pedestrian Plaza at Hillel Place from Kenilworth Place to Flatbush Avenue for a ribbon-cutting ceremony, Thursday afternoon.
The Plaza opened last month and is located across from Brooklyn College's new Tow Center for the Performing Arts. The Plaza is located on a busy intersection and serves as a place "where shoppers, students, and residents alike can find a place to sit, study, or socialize," the DOT said.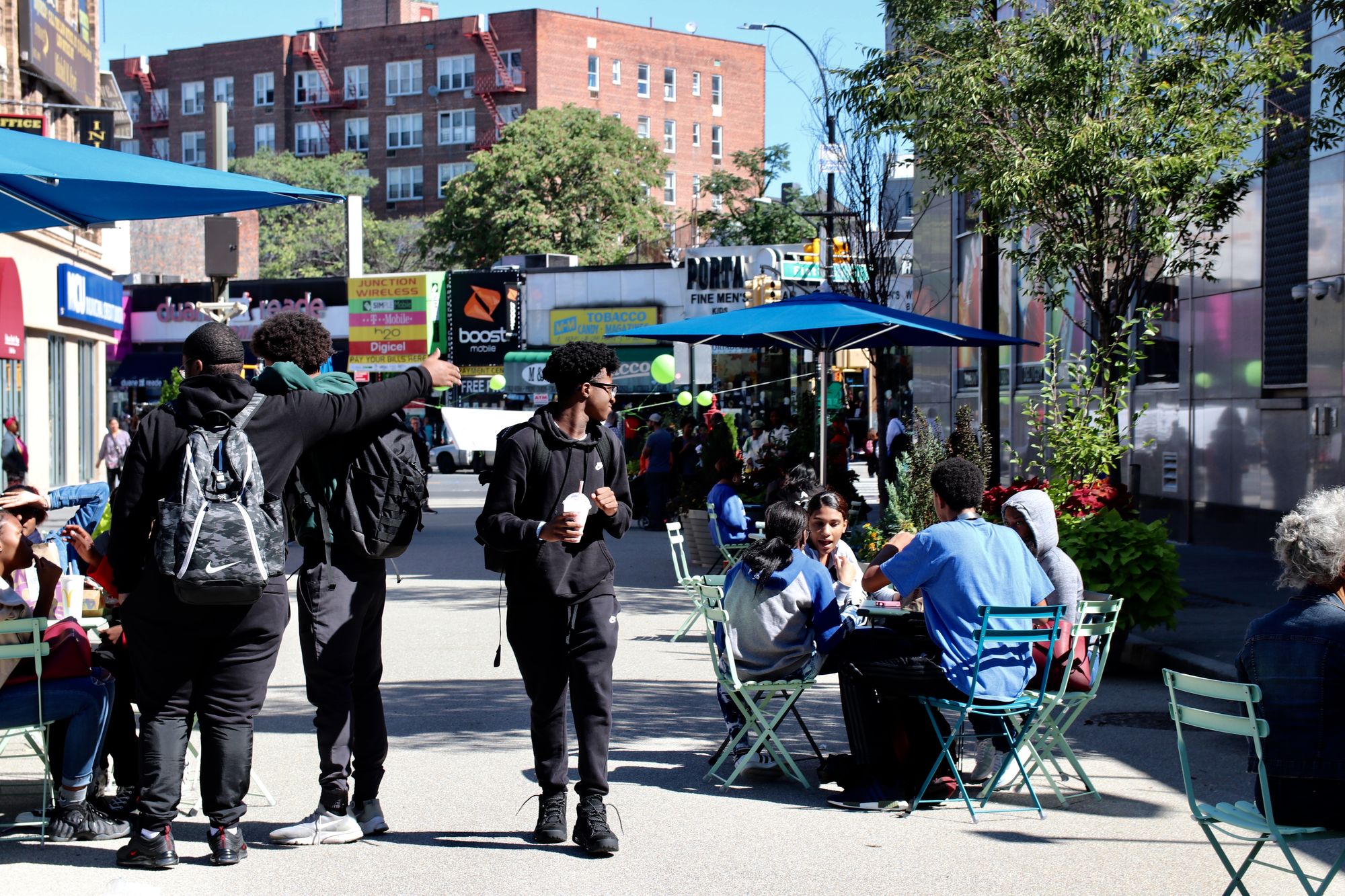 The Executive Director of the Flatbush Nostrand Junction Business Improvement District (BID) Kenneth Mbonu spoke about the Plaza being at a distinctive location.
"It's a green space," he said. "All these people go to school, work, and shopping in the neighborhood, so it is important that we create this open space as a… refresher."
From the cars passing by behind across the Plaza and the microphone making a weird echo, it was quite difficult to understand what any of the speakers were saying.
Mbonu also noted that the new space compliments the entrance to Brooklyn College.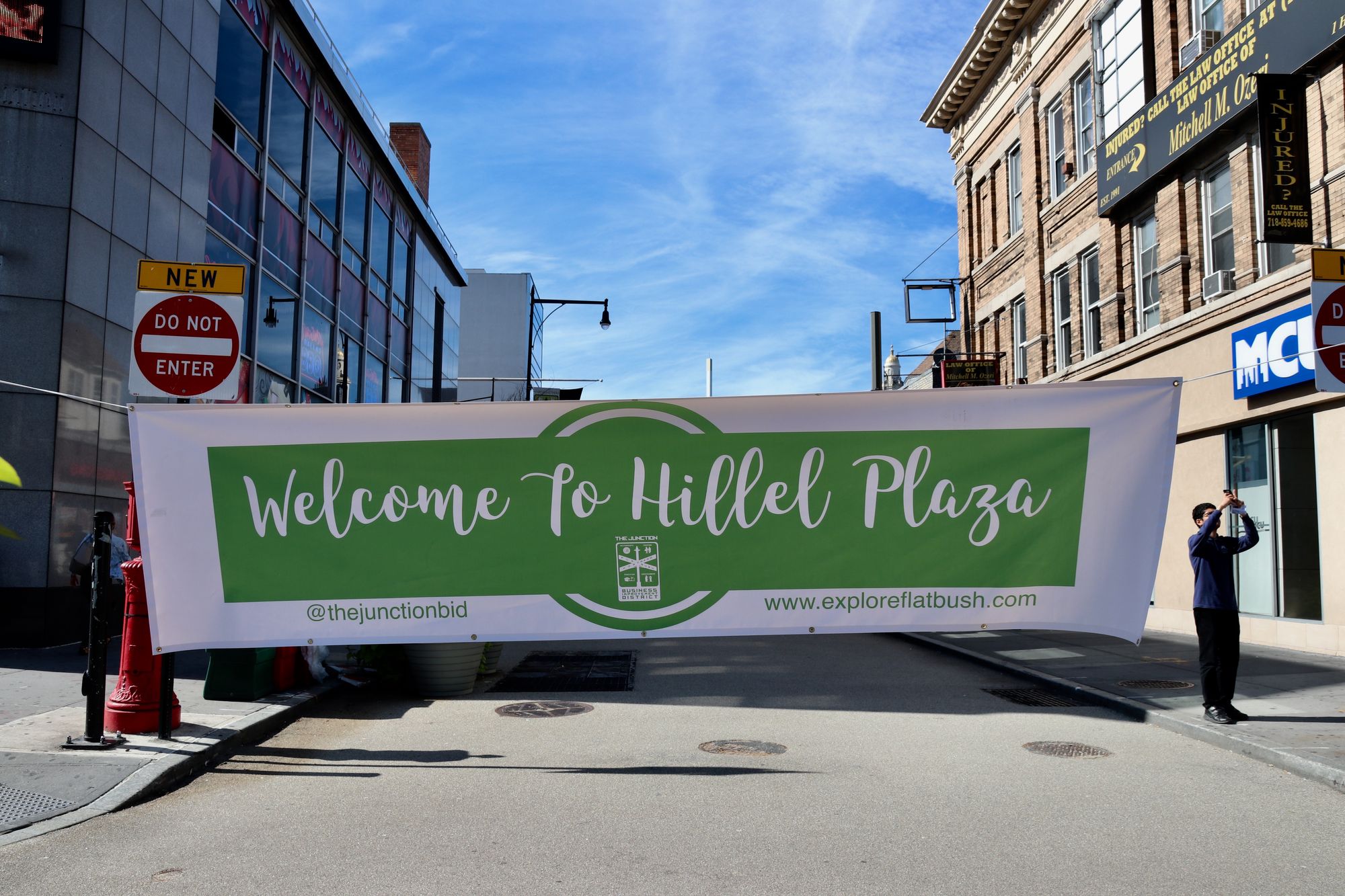 Here's everything the new Plaza brings:
Hillel Place will be closed to vehicular traffic from Flatbush to Kenilworth
New public amenities such as movable furniture
A new painted curb extension to the east side of Flatbush
A new loading zone to Flatbush just north of Hillel Place
A shorter pedestrian crossing across Flatbush and Nostrand
A new stop sign on Hillel Place to turn on to Kenilworth Place
Hillel Place will be eastbound between Campus Road to Kenilworth Place
More parking on Campus Road
Council Member Jumaane Williams, who is perhaps very loved by his community, was also in attendance and received a loud applause. Williams, along with Assembly Member Rodneyse Bichotte, State Senator Kevin Parker, and Brooklyn College, heavily supported the initiative to create a Plaza. He acknowledged that there were many who had mixed feelings about it, but now he says everyone enjoying it.
"I've seen people of all ages, from all different walks of life enjoying this space," he said, "and that is what it's all about."
The Flatbush born and raised Bichotte arrived a bit later but that didn't stop her from speaking very passionately about the Plaza.
"Our neighborhood is transforming for the better in terms of beautification and open space for our children to come and play," Bichotte said. "It's a place where our seniors can sit and just have coffee; a place for the community to support our businesses."
"Every time I walk by, I'm so proud to see that the community is happy. I can't wait until I get my cup of coffee and sit down."
Mbonu laughed and said, "There are so many businesses here; I see your pockets bulging with money."