Pedestrian Plaza Coming Soon To Hillel Place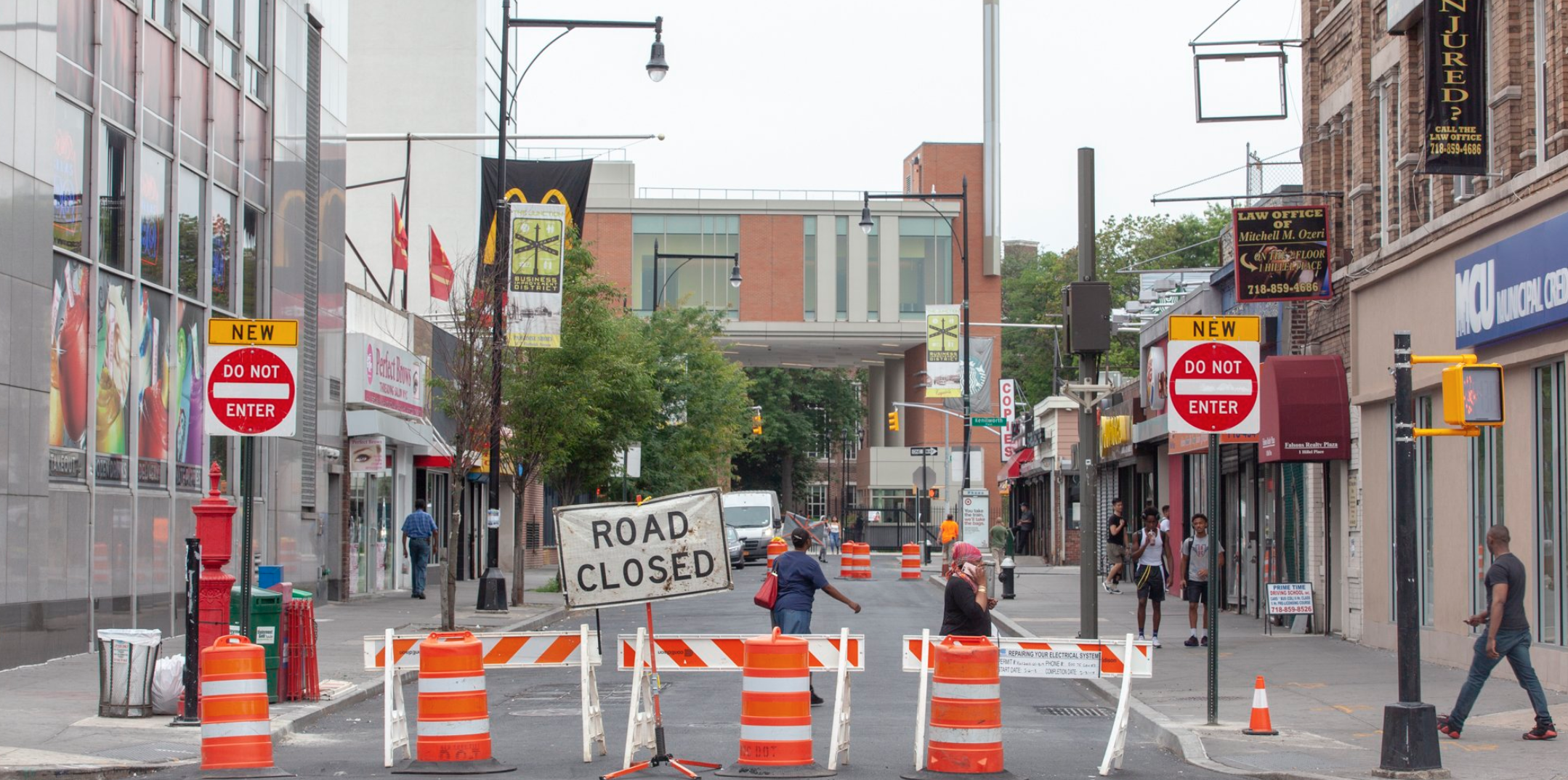 FLATBUSH – There's a pedestrian plaza coming to Hillel Place from Kenilworth Place to Flatbush Avenue!
The plaza will be located across the new entrance of the Tow Center for the Performing Arts. Construction has already begun, and the roads have been closed for good and construction is expected to be completed by mid-August, Brooklyn College tells us.
In 2015, the Flatbush Junction BID applied to DOT's Plaza Program to create a pedestrian plaza. The DOT agreed that the plaza would allow for a much-needed "pedestrian space at this bustling intersection by creating a space where shoppers, students, and residents alike can find a place to sit, study, or socialize."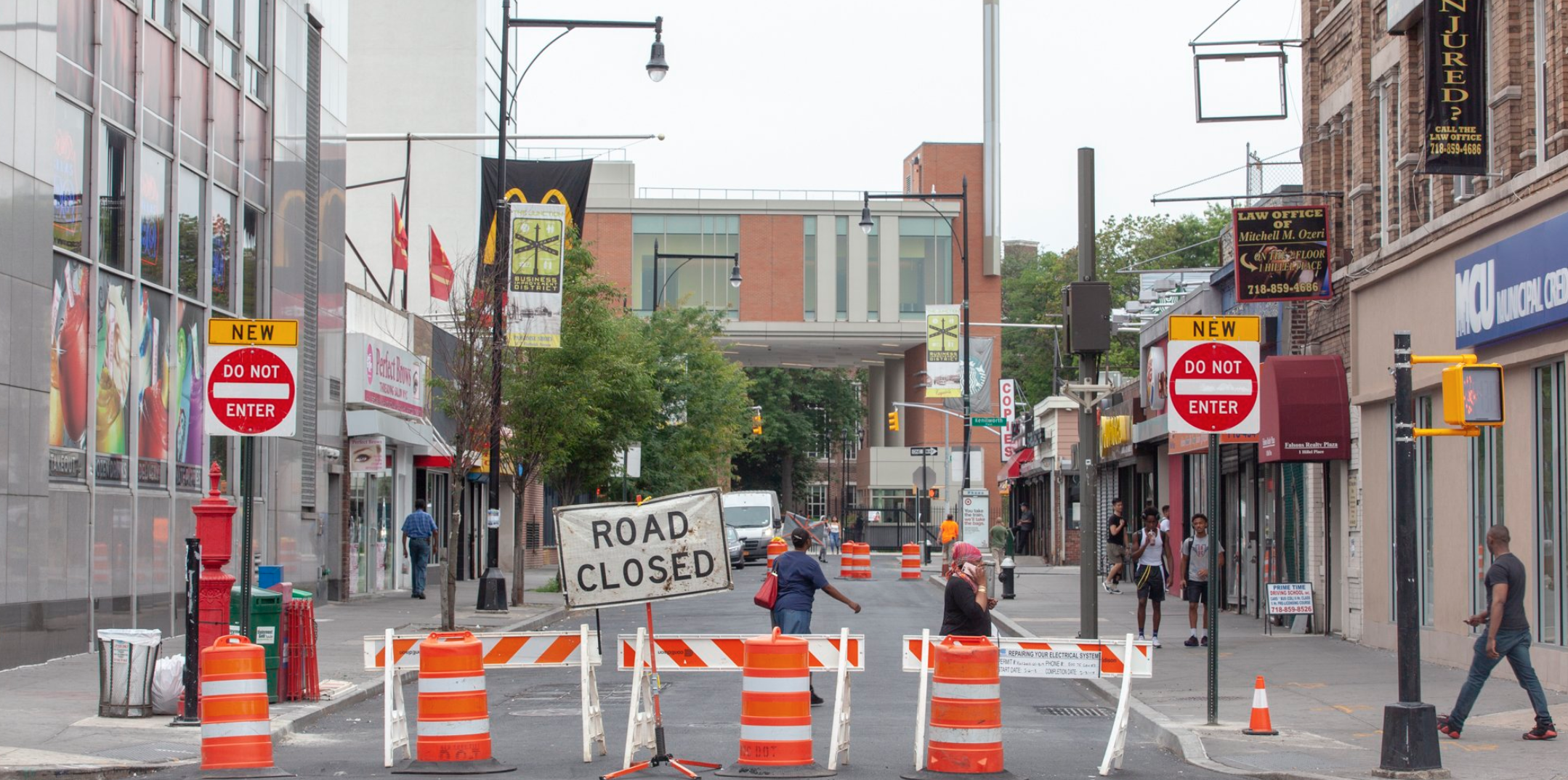 The Flatbush Avenue, Nostrand Avenue, and Hillel Place intersection is also a Vision Zero priority. Vision Zero has identified a number of locations across the city as part of an initiative to reduce the number of traffic deaths and serious injuries. The plaza would help ease traffic by providing an alternate route around Nostrand Ave to Hillel Place.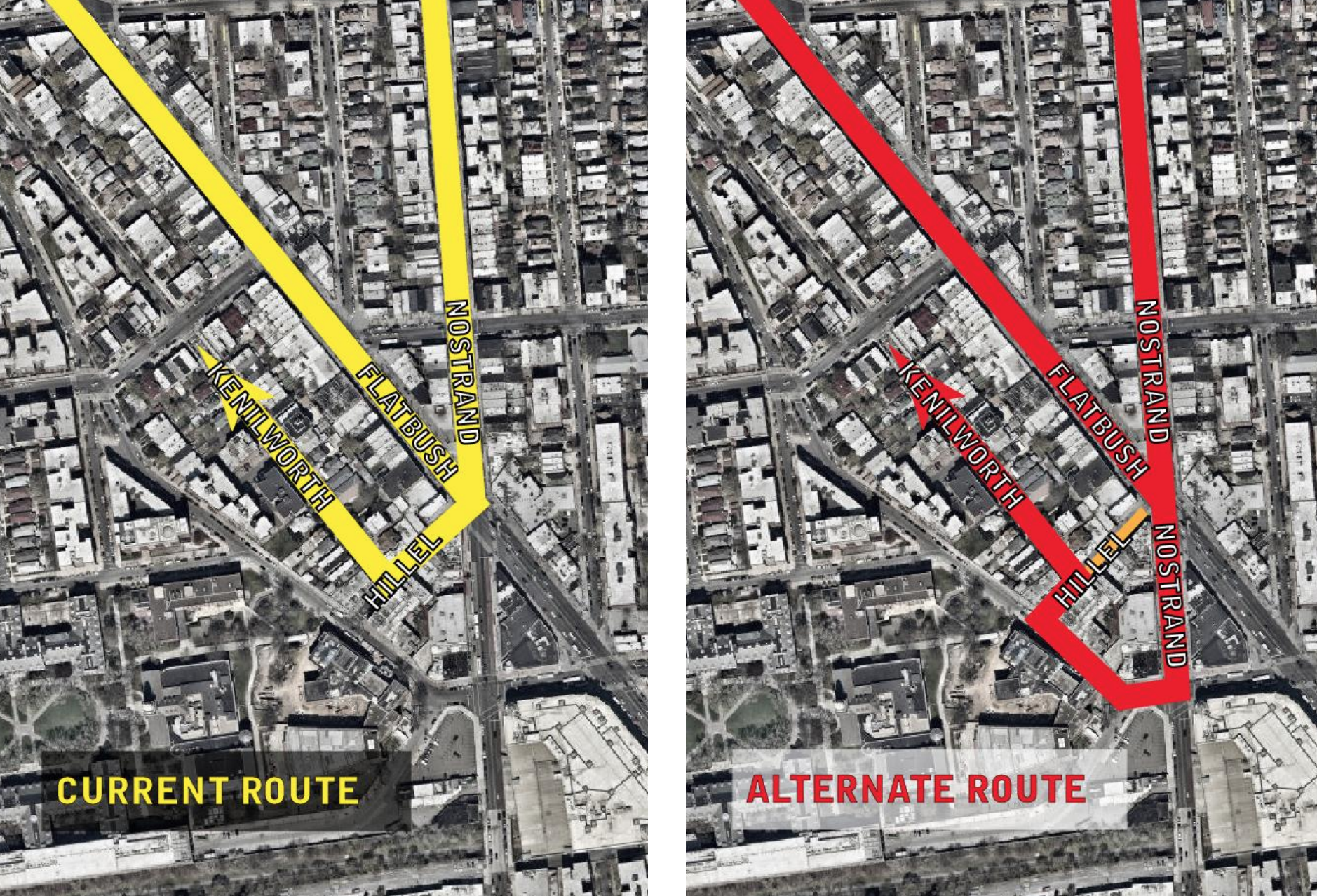 Here's what the new plaza means:
Hillel Place will be closed to vehicular traffic from Flatbush to Kenilworth
New public amenities such as movable furniture
A new painted curb extension to the east side of Flatbush
A new loading zone to Flatbush just north of Hillel Place
A shorter pedestrian crossing across Flatbush and Nostrand
A new stop sign on Hillel Place to turn on to Kenilworth Place
Hillel Place will be eastbound between Campus Road to Kenilworth Place
More parking on Campus Road
This new initiative also has the support of Brooklyn College, Council Member Jumaane Williams, Assemblymember Rodneyse Bichotte, and State Senator Kevin Parker.