Weekend Art Events: September 6-8 (Brooklyn Caribbean Literary Fest, "Cabaret", BAT Block Party & More)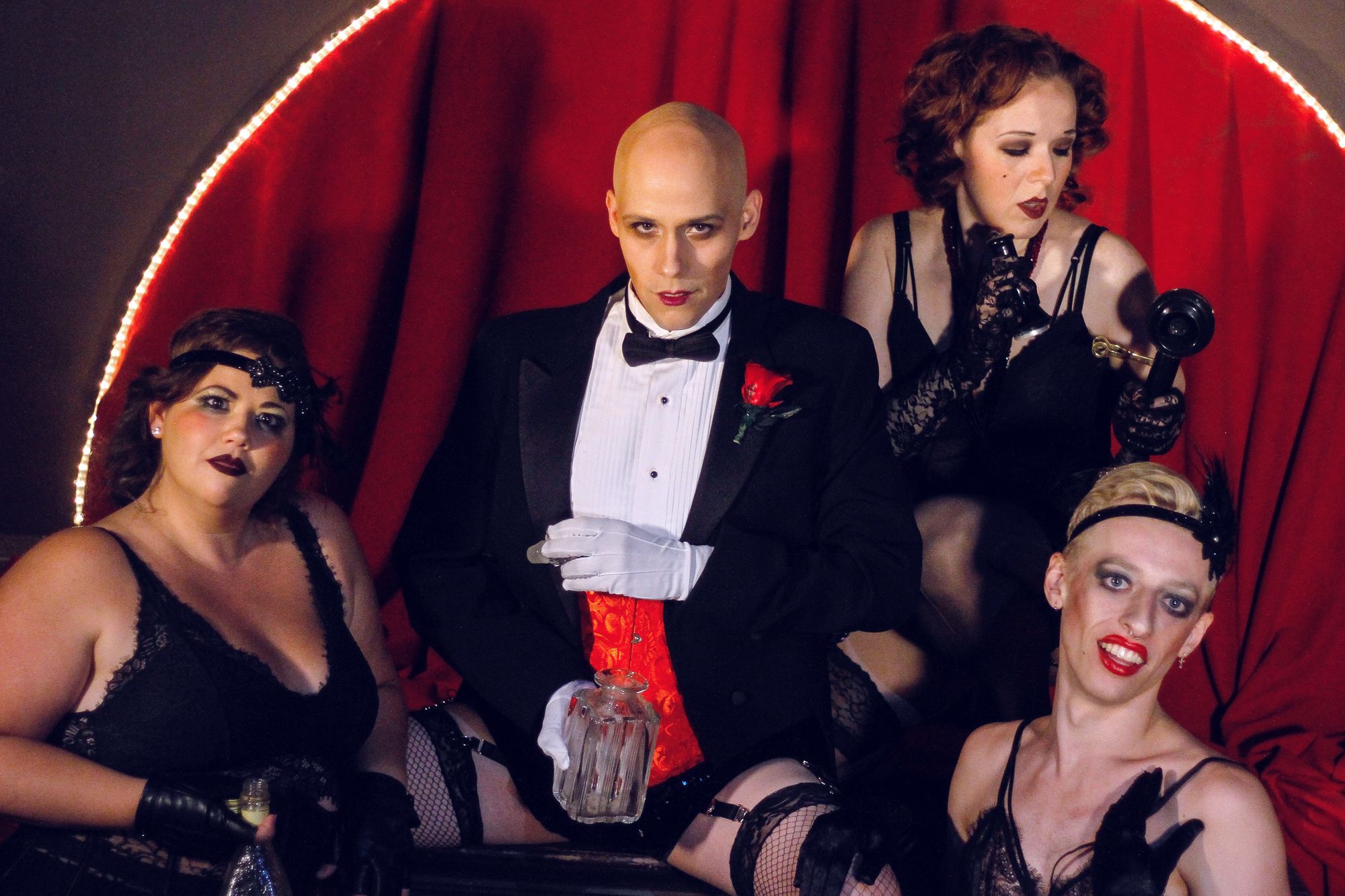 Take advantage of the cooler weather with various events happening throughout Brooklyn! Check out the Brooklyn Caribbean Literary Festival at various locations throughout Brooklyn or grab a ticket to the Brooklyn Antiquarian Book Fair. Plus, there are various exhibits opening up across the borough.
Bklyner Calendar has more events happening around town and you can list one of your own.
Friday, September 6
BROOKLYN CARIBBEAN LITERARY FESTIVAL at various locations, through Sept. 8 [Free]: The Brooklyn Caribbean Literatary Festival is a three-day celebration of culture as expressed through the pen of the storyteller and the voice of the poet. The fest will feature a series of readings of classic and contemporary stories, workshops, talks, and book sales.
PERLA KRAUZE ART EXHIBITION at The Chimney, 6:30pm (through Oct. 20) [Free]: The chimney is pleased to present "small landscapes from near and far" by Mexican artist Perla Krause. For this exhibit, Krause has documented two geographies: the Mexican land and New York's urban terrain. The exhibit will represent a personal topography—an emotional map—that questions the notion of territorial belonging.
MINUSCULE, VALLEY OF THE LOST ANTS at McGolrick Park, 7:30pm [Free]: Rescheduled from June due to rain, this family-friendly film features a ladybug who finds herself caught in the middle of a battle between rival ant colonies over a box of sugar.
Saturday, September 7
AN OPENING at the Brooklyn Historical Society, (through June 20) [Free]: BHS is pleased to announce An Opening, an audio and visual installation by Brooklyn-based artist Kameelah Janan Rasheed, who is known for her immersive large scale installations, text-based artwork, publications, and audio recordings. The installation and oral histories are part of BHS's Muslims in Brooklyn, a public arts and history project launched in 2017 to preserve and amplify stories of Brooklyn's diverse Muslim communities.
BROOKLYN ANTIQUARIAN BOOK FAIR at Brooklyn Expo Center, 12pm (+ September 8) [Tickets begin at $8]: The Fair features 110 dealers displaying over 50,000 items for sale including vintage books, vernacular photography, and rare paper, prints, and ephemera—priced from under $50 to many thousands of dollars. There will be something for everyone, from the seasoned collector to the first-timer.
FALL FEST at Brooklyn Conservatory of Music, 2pm [Free]: Join the Brooklyn Conservatory of Music for a free afternoon of sample classes, instrument making, and music as they celebrate the fall season and the beginning of the school year.
POETRY READING at East 4th Street Community Garden, 3:30pm [Free]: Time to reset with a calming break—a poetry reading with the Sweet Action Poetry Collective starting at 3:30pm, followed by an open mic, at the E. 4th Street Community Garden (E. 4th between Caton & Ft Hamilton Parkway).
COLOR SHIFT & DISLOCATION at 440 Gallery (through October 6) [Free]: Leigh Blanchard will be exhibiting her digital images in Color Shift in the project space along with Jo-Ann Acey and Janet Pedersen. Blanchard's most recent experimentation in digital photography, Flower Studies, was created through the process of scanography and the use of photographs from her personal archive. Amy Weil's Dislocation, featuring encaustic and mixed media paintings, will be exhibited in the gallery's main space.
CABARET at Gallery Players, 8pm (through September 29) [Tickets start at $20]: Gallery Players will open its 53rd season with Cabaret, based on the play by John Van Druten and stories by Christopher Isherwood with a book by Joe Masteroff, music by John Kander, and lyrics by Fred Ebb. Gallery Players will present the 1998 revival script co-directed and choreographed by Rob Marshall, directed by Sam Mendes, and made famous by Alan Cumming as the Emcee.
Sunday, September 8
BROOKLYN FLEA at DUMBO, 10am (through October 27) [Free]: Shop furniture, vintage clothing, collectibles and antiques, as well as a tightly curated selection of jewelry, art, and crafts by local artisans and designers at this popular outdoor market.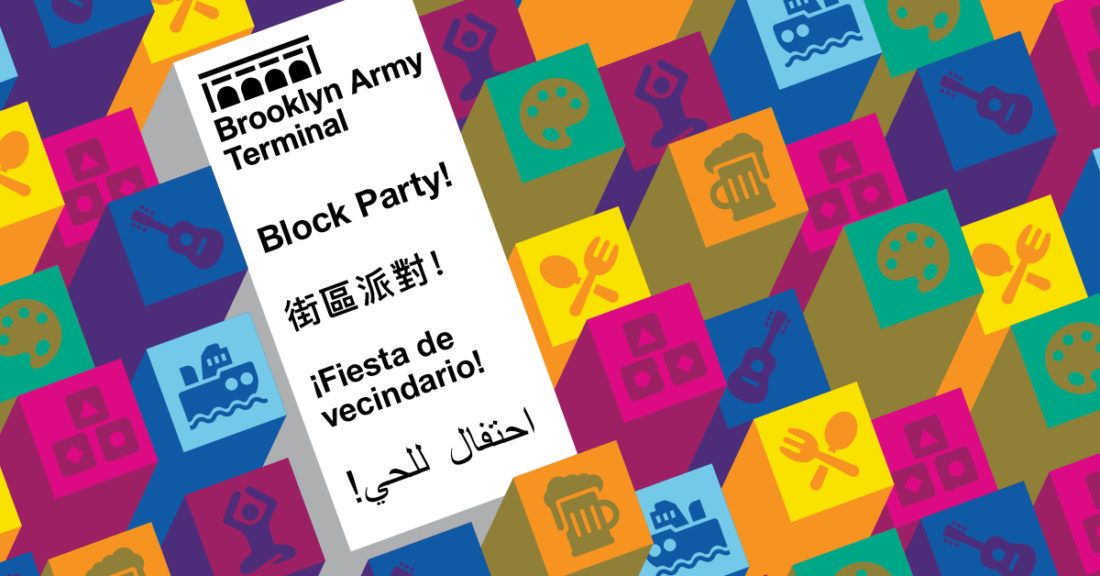 BROOKLYN ARMY TERMINAL BLOCK PARTY at Brooklyn Army Terminal, 12pm [Free]: Join us from 12-6 pm at the Brooklyn Army Terminal Block Party! The event will include local food and beer vendors, live musical performances, family activities, guided yoga, and more. Get your FREE ticket here! (Sponsored listing)
Upcoming:
THE MUSEUM OF DEAD WORDS at Art Apple NYC, Saturday, September 21 [Tickets start at $10]: Inspired by George C. Wolfe's The Colored Museum, The Museum of Dead Words is a guided tour of 11 words and how they have damaged/conflicted respective communities. Brian "Dyalekt" Kushner spent one-year analyzing internet comment threads and discovered how these specific words used in internet comments turn polite conversations into heated arguments.
Ongoing…
NO MORE WATER at Old Stone House and Washington Park, through Oct. 12 [Free]: This exhibition brings together emerging artists Tahir Carl Karmali and Justin Sterling to respond to The Old Stone House's unique space. Both artists use reclaimed and abstracted vernacular materials—including used cell phone batteries and broken windows—to symbolize local and global policies that contribute to inequality and displacement. Learn more about the exhibit here.