Weekend Art Events: May 3-5 (Look + Listen Festival, Pop Culture Walking Tour, PAFPicnic & More)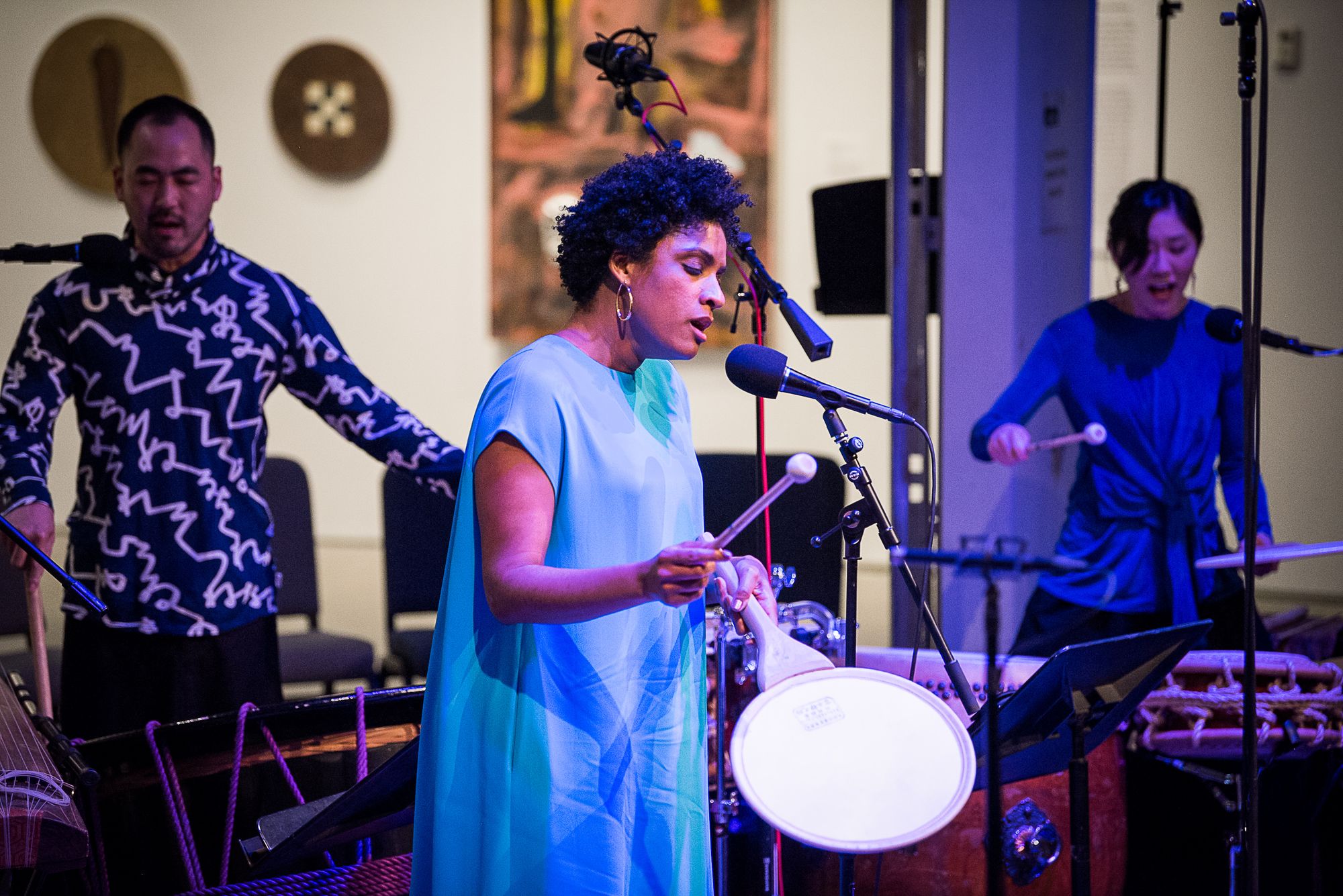 Start the summer early with a variety of outdoor Brooklyn events such as a Fort Greene pop culture walking tour or the Church Avenue Street Fair. If you're looking to stay indoors spend some time at The Other Art Fair featuring a variety of art perfect for collectors or the general public. Plus, this is the last weekend to check out Goya in Tijuana at Court Tree Gallery.
Bklyner Calendar has more events happening around town and you can list one of your own.
Friday, May 3
THE OTHER ART FAIR at Brooklyn Expo Center, 3pm (+May 4 & May 5) [Tickets begin at $13.50]: Showcasing over 130 emerging artists, this event aims to help collectors and the general public discover talent who are selling their works directly to buyers. The fair will also include live DJ sets, event tours, conversations with some of the art scene's leading names and live art activations.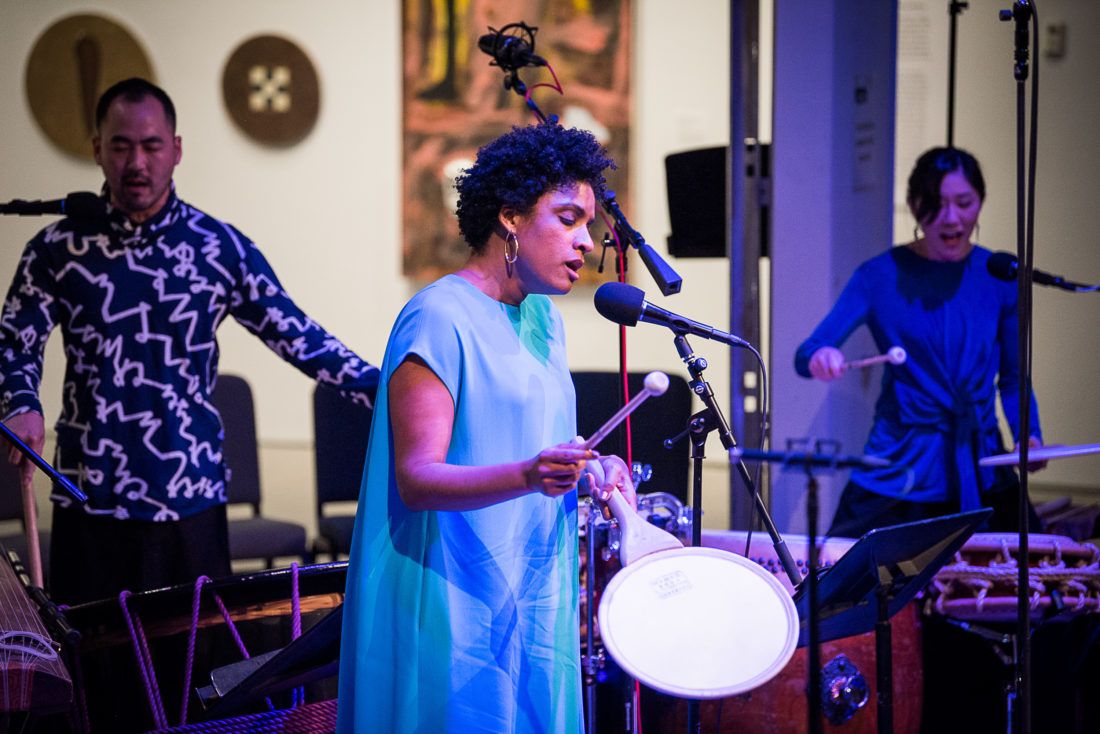 LOOK + LISTEN FESTIVAL at locations throughout Brooklyn, 8pm (+May 5 & May 10) [Free]: This annual showcase of contemporary music in visual art spaces will feature musicians across genres of contemporary classical, improvisation, sound design, and experimental songwriting throughout its season. Each event lets audiences enjoy performances by New York musicians, art viewings, and conversations hosted by local artists and media personalities.
Saturday, May 4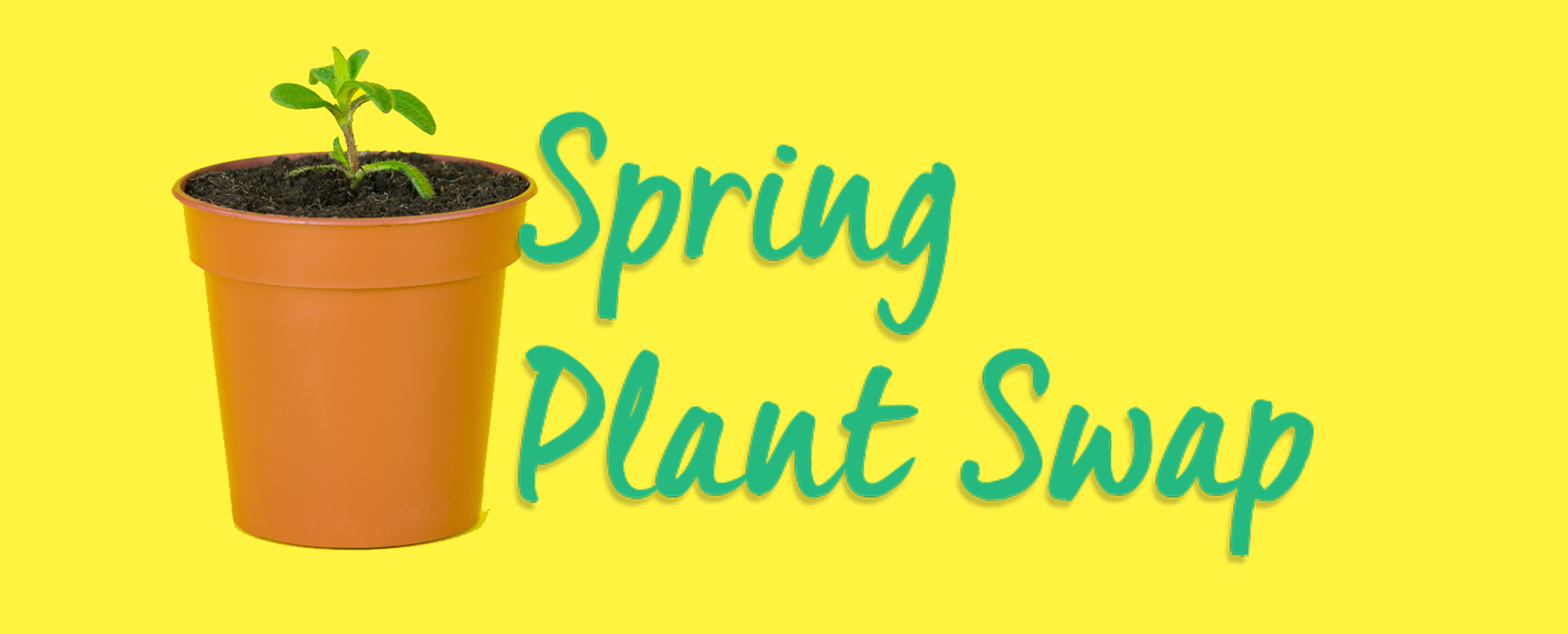 SPRING PLANT SWAP 2019 (Sponsored) at Flatbush Food Co-op, 12pm [Free]: Trade house and garden plants and swap gardening tips! Get started with a garden!
FORT GREENE POP CULTURE WALKING TOUR beginning at Academy Diner, 1pm [Free]: Learn about Fort Greene's rich art history including spots where celebrities once lived, shot music videos and movies from the 1990s to now. The walk, led by Keir Walker, highlights sites such as Oscar-nominated director Spike Lee's film headquarters and Beyonce music video shoot locations.
DRUM MASTER CLASS AND RECITAL at Brooklyn Music School, 5pm [Free; $5 Donation Suggested]: Take a masterclass with Bronx drummer, Will Calhoun. Calhoun, who can be found on Living Colour's four music releases will be followed by a drum recital featuring BMS drum students.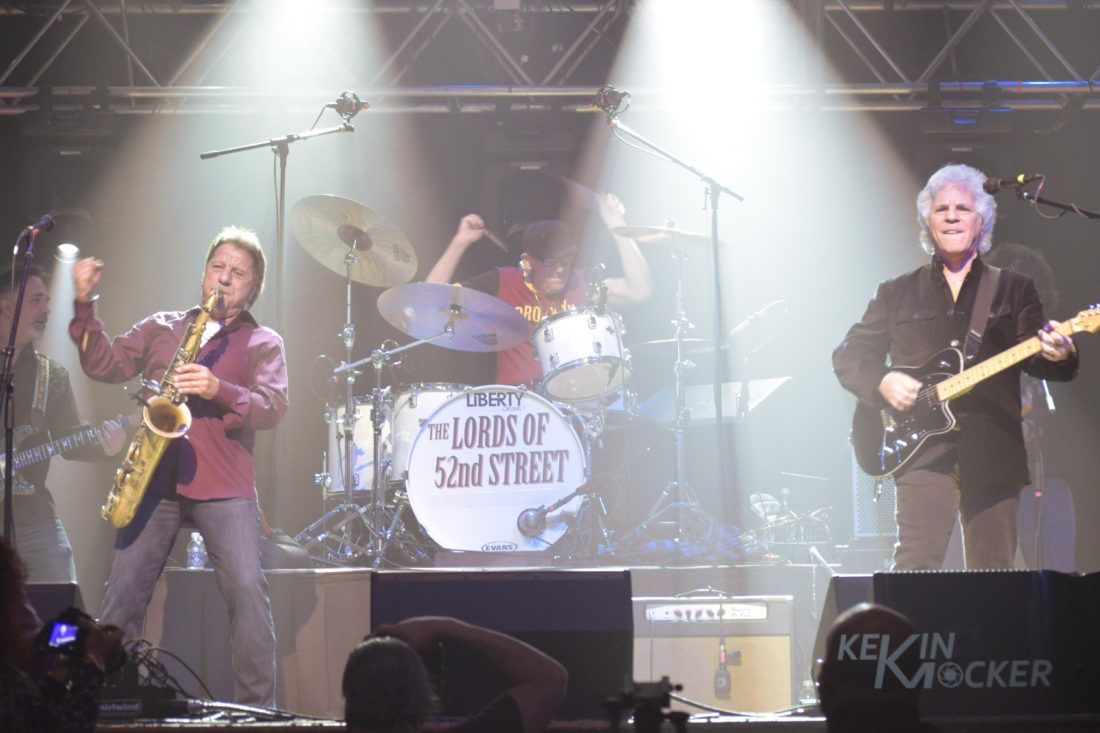 BILLY JOEL'S BAND THE LORDS OF 52ND STREET at On Stage at Kingsborough, 8pm [Tickets begin at $34]: Experience the band that recorded and toured the world with Billy Joel for over a decade. The group will be performing classic songs celebrating New York City such as "New York State of Mind," "Movin' Out," and "Scenes From an Italian Restaurant."
Sunday, May 5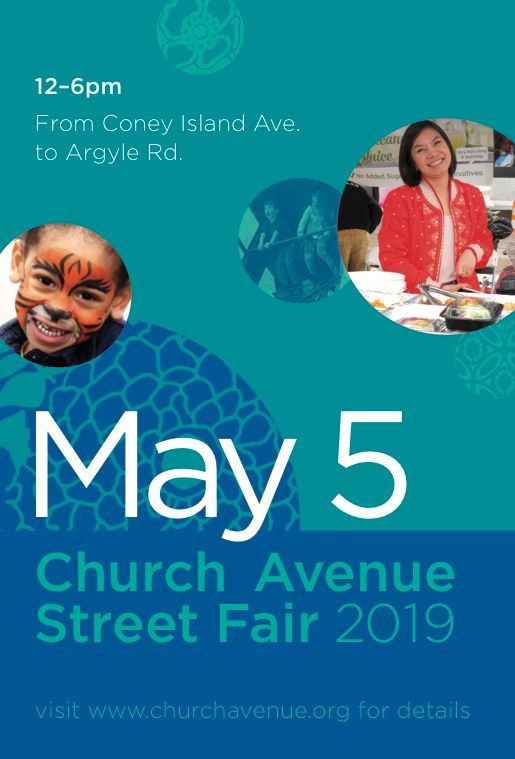 CHURCH AVENUE STREET FAIR 2019 (Sponsored) Church Avenue from Coney Island Avenue to Argyle Road, May 5, 12pm [Free]: Delicious food (& outdoor seating) from Church Avenue's popular restaurants, pony rides, face painting, free activities for kids, live performances and demos, free raffle and more!
PERSISTICON III: THERE IS NO PLANET B at The Bell House, 7pm [Tickets begin at $30]: Spend an evening immersed in comedy, music, and pitchfork-waving benefiting EMILY's List, an organization committed to electing progressive, pro-choice women, and equalizing the representation of all genders in government. Performers include Alex Borstein, Michelle Buteau, Bunny Buxom, Carolyn Castiglia, Kerry Coddett, David Cross, Ana Fabrega, Model Majority Live, Aparna Nancherla, Amber Tamblyn, Elizabeth Yeampierre, Ophira Eisenberg, and more to be announced.
PAFPICNIC: CELEBRATING HAROLD ANCART's SUBLIMINAL STANDARD at Cadman Plaza, 12pm [Free]: Celebrate Harold Ancart and the opening of his new work Subliminal Standard. The event will also include free Melt ice cream sandwiches (while supplies last), handball giveaways, art-making activities and introductions to the artwork by the exhibition curator Daniel S. Palmer every 30 minutes.
Looking ahead…
TURETSKY CHOIR PRESENTS THE GREATEST HITS (Sponsored) at Kings Theatre, May 4, 8pm [Tickets begin at $95]: The Turetsky Choir returns to Kings Theatre this spring on their greatest hits tour!
GRiZ TOUR (Sponsored) at Kings Theatre, May 10 [Tickets start at $50]: Sax man. Producer. DJ. Musician. GRiZ is all of the above—and then some. But beyond everything, GRiZ is the shining force of positivity who's here to teach the world how to do one thing: Show Love, Spread Love. It's the driving mantra that's come to define the core of everything GRiZ. "I'm just here to spread good vibes, my friends," the jovial producer says. "It all comes down to spreading the good word and sharing the love."
Pod Tours America (Sponsored) at Kings Theatre, May 16 + 17, 8pm [Tickets begin at $59.50]: Pod Save America, co-hosted by Jon Favreau, Jon Lovett, Dan Pfeiffer and Tommy Vietor has been downloaded more than 370M times, and was dubbed "the voice in blue America's head" by New York Times Magazine. Favreau, Lovett, Pfeiffer and Vietor all served in key roles in the Obama White House. They have expertise in political campaigns (both winning and losing), political strategy, speechwriting and foreign policy. They are blunt about their disgust with the Trump administration, but are equally hard on the Democratic Party when it screws up. You'll laugh. You might cry. And you'll leave motivated to fight for our democracy.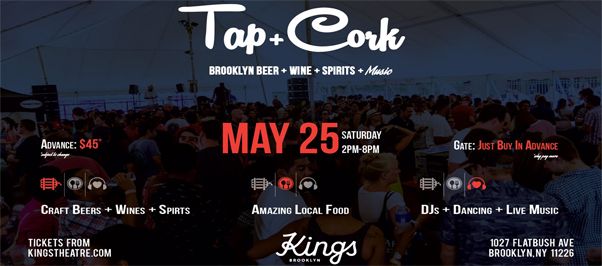 Tap & Cork (Sponsored) at Kings Theatre, May 25, 2pm [Tickets begin at $45]: A block party-styled beverage festival full of craft and small batch brands next to some known favorites. Amazing food and great music keeps your belly full and your feet moving. All happening in the greatest city's favorite borough.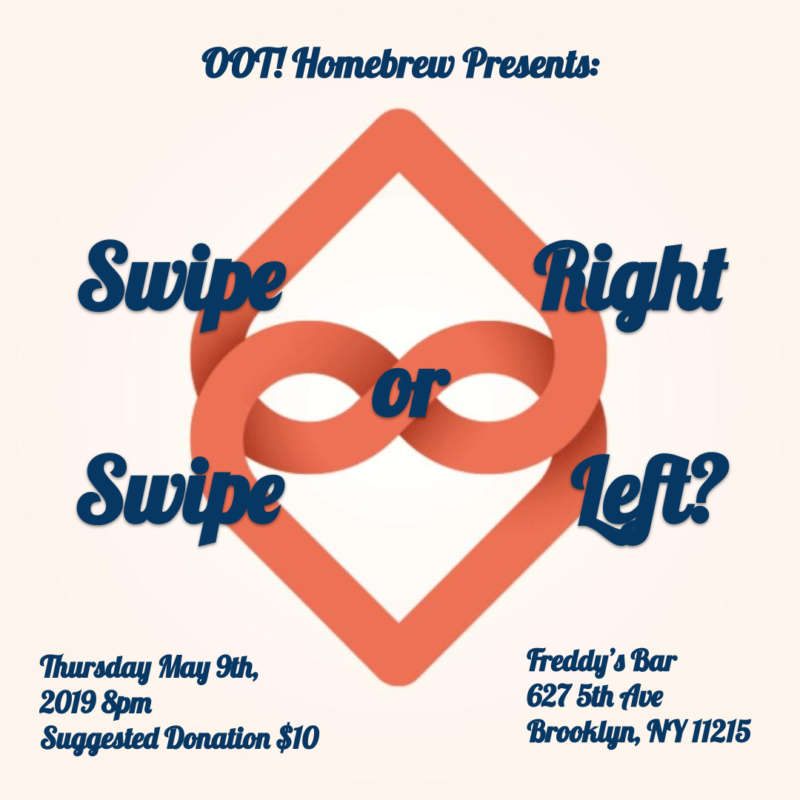 OOT Homebrew Presents: Swipe Right or Swipe Left? That is the Question (Sponsored) at Freddy's Bar, May 25, 8pm [Free]: The opening act, Forever House is scheduled from 8pm to 8:45pm. Forever House is a raucous avant-grunge outfit comprised of Meaghan Burke (vocals/cello), James Moore (guitar), James Ilgenfritz (bass) and Pete Wise (drums). Drawing from their experiences as performers in NY's indie and experimental scenes, Forever House performs an explosive blend of twisted anthems, subversive ballads, sloppy math waltzes and wasted love themes.
The second act, Opera on Tap HOMEBREWED, will be held from 9pm to 10:15pm. Straight from the tap, Freddy's Bar and the Divas of Opera on Tap bring you the Home Brewed Opera series: funny, engaging, immersive operatic concerts in a casual setting. Ever been on a dating app? It's not easy….Help us comb through our prospects with beer and delicious goodies, and we'll figure out which way to swipe together!
Ongoing…
GOYA IN TIJUANA at Court Tree Gallery, through May 4 [Free]: Brooklyn-based artist Tony Geiger presents a series of paintings that encompass "classical surrealism and more contemporary concerns" while illustrating conflict and the human condition.
NORBERT 3000 ASTRONAUTILUS at 3rd ETHOS Gallery, through May 11 [Free]: Explore a variety of street art, graffiti art and sci-fi art by Henning Marten or Norbert 3000. The exhibit features new original artworks and exclusive items from the artist.
RACE AND REVOLUTION: REIMAGINING MONUMENTS at The Old Stone House, through June 14 [Free]: This third iteration of a series that aims to bring the conversation of systemic race and racism from the past into the present displays excerpts from historical documents alongside contemporary works by 16 artists including paintings, drawings, quilts, interactive sculptures, and public art.
HEAVEN, HELL, AND PURGATORY: VISIONS OF THE AFTERLIFE IN THE CATHOLIC TRADITION at Green-Wood Cemetery (Fort Hamilton Gatehouse), Saturdays & Sundays through June 30 [Free]: Morbid Anatomy returns for a second year to Green-Wood Cemetery's historic Fort Hamilton Gatehouse. The museum's latest exhibit explores visions of heaven, hell, and purgatory in the Catholic tradition featuring paintings, photographs, sculptures, historical books, and prints dating from the 17th century to the present. Don't forget to visit the attic where selections from Morbid Anatomy's vast library will be available for perusal.
ON THE (QUEER) WATERFRONT at the Brooklyn Historical Society, through August 4 [Free]: Co-curated by Hugh Ryan and Avram Finkelstein, this exhibition focuses on the lesbian, gay, bisexual, transgender, and queer history of Brooklyn in the 1800s and through World War II. Visitors can expect to see photographs, artifacts and more. Read more here.
THE PHOTOGRAPHS OF BUILDER LEVY: HUMANITY IN THE STREETS at Brooklyn Historical Society, through August 11 [Free]: A collaboration between the Brooklyn Historical Society and students from Pratt Institute, this new exhibit showcases a selection of images documenting everyday life in NYC from the 1960s to 1980s, through the lens of Brooklyn-bred photographer Builder Levy. Students from Pratt's Spring 2019 Museology Class took on roles as curators, designers, publicists and more for the exhibition.