Weekend Art Events: March 29-31 (Whatta DRAG, Family Art Magic, Theo Bleckmann & More)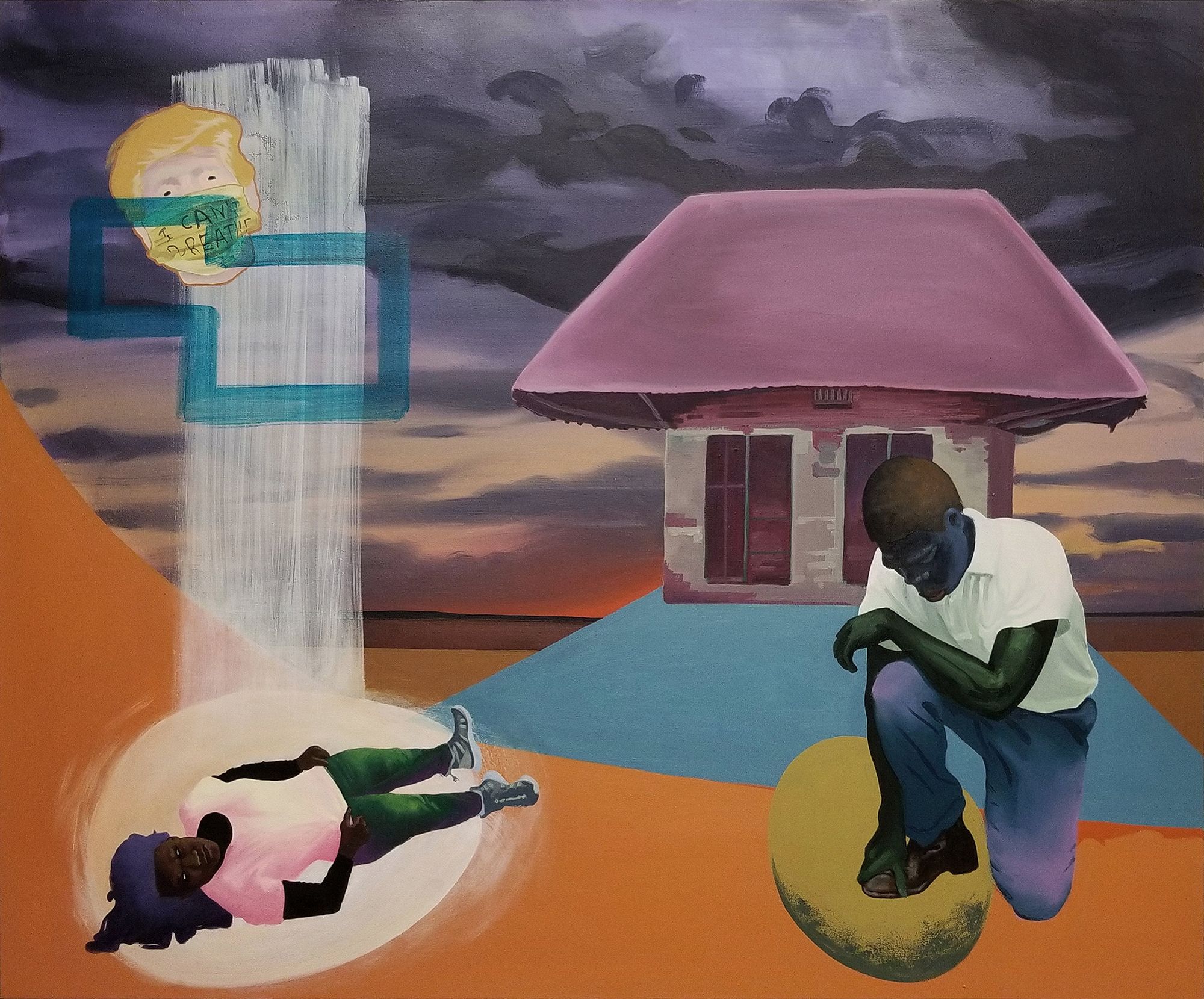 Celebrate the start of spring by exploring various events throughout Brooklyn this weekend! With new art exhibitions premiering, such as a Ronald Hall's Undisclosed: Visual Conversations and various music events like Revolution, Vol. 37 there's something for everyone to enjoy. Plus, two exhibitions, 'EN' and the Park Slope/Windsor Terrace Artists Exhibit in DUMBO are closing this week.
Bklyner Calendar has more events happening around town and you can list one of your own.
Friday, March 29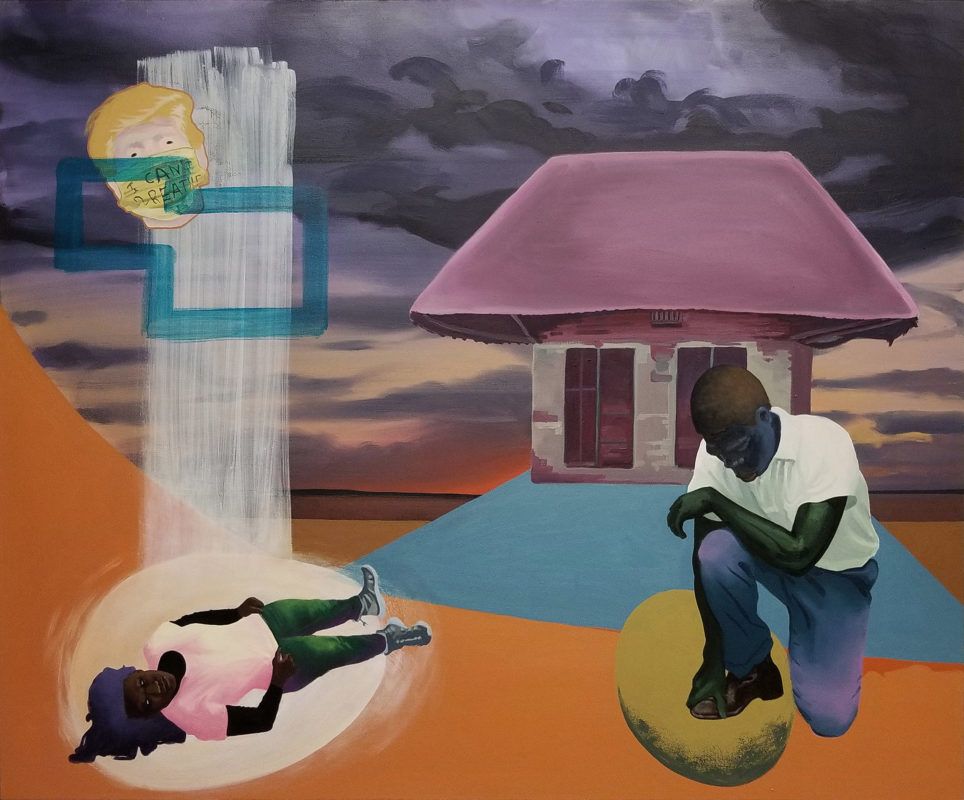 "UNDISCLOSED: VISUAL CONVERSATIONS" at Ground Floor Gallery, (through April 14) [Free]: Check out the first exhibition of the year for Ground Floor Gallery featuring New York City-based painter, Ronald Hall. Hall's work spans over the past 2 years and will also be his first solo exhibition in New York.
MARJANA AND THE FORTY THIEVES at Target Margin Theater, 8pm (through April 20 at various times) [Tickets begin at $25]: This production is part of Target Margin Theater's multi-year exploration on the tale The One Thousand and One Nights and is based on the story of Ali Baba. Preview shows will be occuring throughout the weekend with the grand opening on April 1.
Saturday, March 30
PJ MASKS LIVE: SAVE THE DAY! (Sponsored) at Kings Theatre, 10am and 2:30pm (+March 31) [Tickets start at $39.50]: PJ Masks Live!, the hit live musical production from Entertainment One (eOne) and Round Room, is back with an all-new show, , "PJ Masks Live: Save The Day!" Based on eOne's top-rated animated series, airing daily on Disney Junior, the new show features preschoolers' favorite pre-school superheroes and familiar songs from the popular show along with brand new music and a whole new adventure. Catboy, Owlette, Gekko will delight fans of all ages with live performances featuring world-class production, toe-tapping tunes and a whole lot of super fun as they go into the night to save the day from the Villains along with PJ Robot who is new to the show for 2019!
THE REVOLUTION, VOL. 37 at National Sawdust, 8:30pm doors and 9pm show [Tickets $15]: Celebrate 3 years of THE REVOLUTION, a performance series founded, curated and produced by Katie Jones with live performances from SKYES, Aberdeen, Salomon Faye and more. THE REVOLUTION brings together Brooklyn and Harlem based artists and musicians once a month to present a variety of performances.
WHATTA DRAG at Brooklyn Comedy Collective, 10:45pm doors and 11pm show [Tickets $5]: This new drag and comedy musical hour is a night full of lip-sync, stand up, improv and lots of drama! The show will be hosted by Brendan Germain (Brenda), Dylan Adler and Leanne Velednitsky with features by Aamelita, Kendall Payne, Matt Brooks, Peter Valenti, and Sherry Poppins.
Sunday, March 31
F.A.M (FAMILY ART MAGIC) at the Brooklyn Museum, 1:30pm [Tickets start at $27]: Children ages 4 to 6 and their adult companions are invited to explore wearable works of art, such as crowns, clothing, and jewelry through this interactive event. Attendees will visit works in Arts of Korea and Half the Picture: A Feminist Look at the Collection before creating their own family photo.
THEO BLECKMANN AND ENDLESS FIELD at Central Library, 4pm [Free]: Presented by the Brooklyn Public Library as part of the classical interludes series, this performance includes Grammy-nominated jazz vocalist and composer Theo Bleckmann. Bleckmann will also be joined by bassist Ike Sturm and guitarist Jesse Lewis, highlighting their latest album Endless Field.
BROOKLYN MAQAM CONCERT at Roulette, 7pm [Tickets start at $25]: Hear a variety of Arabic music with performances by musical groups Tarab Ensemble, Nano Raies and Takht al-Nagham. Maqam will also be celebrating its first year of programming through monthly events for musicians in the middle-eastern music scene.
Looking ahead…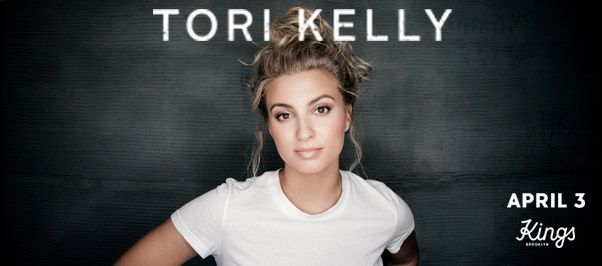 Tori Kelly (Sponsored) at Kings Theatre, April 3 [Tickets start at $25]: GRAMMY nominee Tori Kelly brings The Acoustic Sessions to Kings Theatre in Brooklyn. The stripped-down acoustic excursion follows Tori's fall 2018 Hiding Place tour, which included sold-out shows across the country.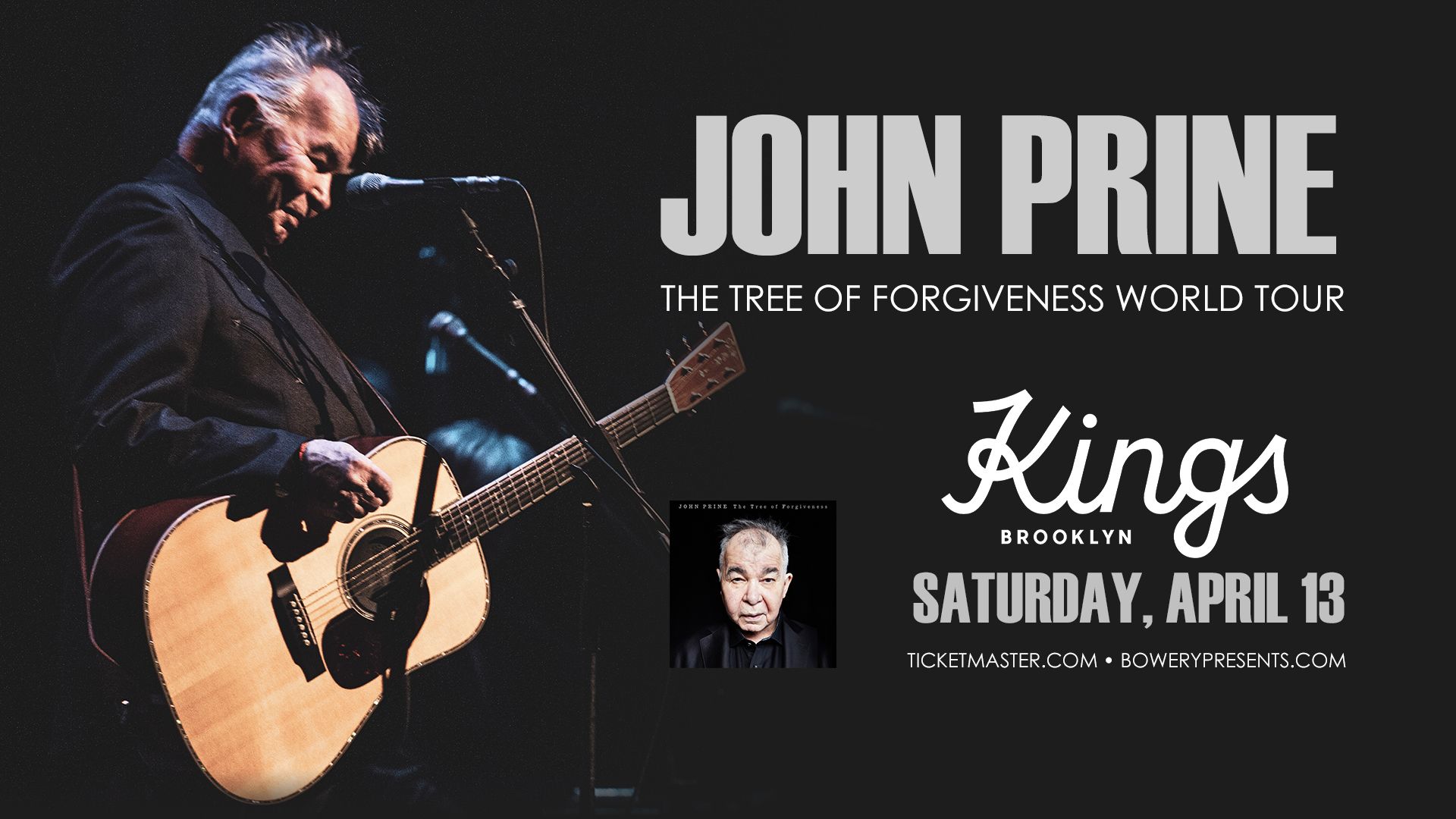 John Prine (Sponsored) at Kings Theatre, April 13, 8pm [Tickets $74.50]: A two-time Grammy-winner, John Prine is among the English language's premier phrase-turners. Almost 50 years into a remarkable career that has drawn effusive praise from Bob Dylan, Kris Kristofferson, Bonnie Raitt, Roger Waters, Tom Petty, Bruce Springsteen and others who would know, Prine is a smiling, shuffling force for good.
He is a 2019 Rock & Roll Hall of Fame & Songwriter's Hall of Fame nominee, a Nashville Songwriters Hall of Fame member and a PEN New England Lyrics Award recipient whose classic debut album, simply titled John Prine, is recognized as part of the Recording Academy's Grammy Hall of Fame and whose songs have been recorded by Johnny Cash, Carly Simon, Bette Midler, Bonnie Raitt, Norah Jones, George Strait, Miranda Lambert, Zac Brown Band and many others.
His critically acclaimed new album, The Tree of Forgiveness, was produced by Grammy Award winning produce Dave Cobb and recently debuted at #5 on the Billboard 200—a career high chart position and sales week for the legendary singer, songwriter and performer.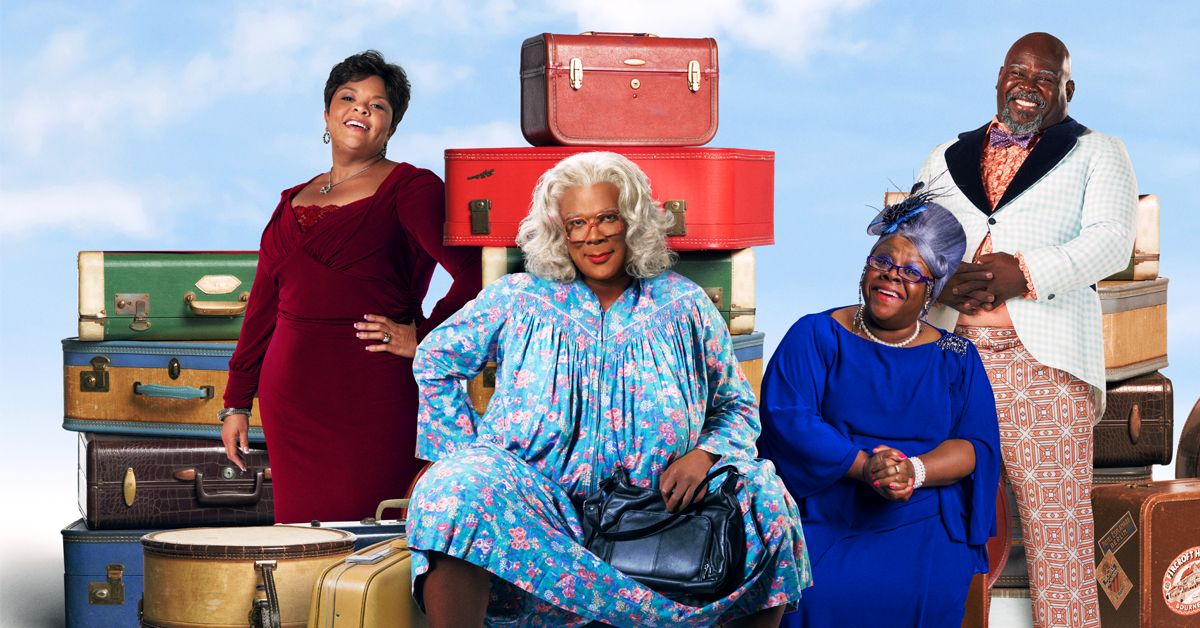 Tyler Perry's Madea's Farewell Play Tour (Sponsored) at Kings Theatre, April 25-28 [Tickets start at $200]: Tyler Perry's "Madea's Farewell Play Tour" will be Perry's 21st stage play. In addition to Perry, the play will star Tamela Mann, David Mann, and Cassi Davis Patton. Perry made headlines last month when he announced that he would be hanging up Madea's wig in 2019, with the expected final stage play and the upcoming film Madea's Family Funeral, being released by Lionsgate on March 1, 2019.
TURETSKY CHOIR PRESENTS THE GREATEST HITS (Sponsored) at Kings Theatre, May 4, 8pm [Tickets $95]: The Turetsky Choir returns to Kings Theatre this spring on their greatest hits tour!
GRiZ Tour (Sponsored) at Kings Theatre, May 10 [Tickets start at $50]: Sax man. Producer. DJ. Musician. GRiZ is all of the above—and then some. But beyond everything, GRiZ is the shining force of positivity who's here to teach the world how to do one thing: Show Love, Spread Love. It's the driving mantra that's come to define the core of everything GRiZ. "I'm just here to spread good vibes, my friends," the jovial producer says. "It all comes down to spreading the good word and sharing the love."
Ongoing…
PARK SLOPE/WINDSOR TERRACE ARTISTS EXHIBIT IN DUMBO at Empire Stores (first floor), through March 29 [Free]: Twenty-six artists from Arts PSWT, a cooperative of artists living and working in Park Slope and Windsor Terrace, will exhibit contemporary paintings, prints, collages and drawings at the Empire Stores' beautiful Civil War-era building. All work will be available for purchase.
'EN' ART EXHIBIT at 3rd ETHOS Gallery, through March 31 [Free]: Experimental technology artist CHiKA's new art exhibit features a series of sonic light sculptures that viewers will have a chance to interact with. CHiKA has previously worked with a wide range of creatives from experimental sound composers to 8-bit musicians to club DJ's to capture a unique dialogue.
SCORING THE STACKS at Brooklyn Public Library, Central Library, through April 7 [Free]: Brooklyn-based artist Kameelah Janan Rasheed presents this participatory public art exhibition and workshop series at BPL's Central Library. Visitors are introduced to the exhibit by a 120-foot site-specific photomural on the balcony of the Library's Grand Lobby. At the heart of Scoring the Stacks is a series of scores, artworks based on musical notations, that invite participants to interpret/follow instructions that take them throughout the library. A series of public programs will also invite attendees to collaborate in creating lyrics, choreography, and flash fiction using scores contributed by the public.
BRIC BIENNIAL: VOLUME III, SOUTH BROOKLYN EDITION at BRIC House, through April 7 [Free]: The third edition of BRIC's Biennial will showcase the work of 19 emerging and mid-career artists in South Brooklyn (Park Slope, Gowanus, Sunset Park, and Bay Ridge) at BRIC House as well as at five satellite locations including Green-Wood Cemetery, La Bodega, NARS Foundation, Ortega Y Gasset Projects, and Trestle Gallery. With this year's "The Impossible Possible" theme "rather than reflecting our current state of affairs, their work looks inward, whether reflecting the sphere of the personal or some alternate reality."
FOAM TALENT PHOTOGRAPHY EXHIBIT at Red Hook Labs, through April 10 [Free]: Explore a wide array of subjects and techniques with the annual Foam Talent Call photography exhibit. With pieces from 20 image-makers, the works showcase a new generation of artists in a collective exhibition
HI-VIZ: AUSTRALIAN POLITICAL POSTERS 1979-2019 at Interference Archive, through April 14 [Free]: This exhibition of vibrant screen-printed posters provides a visual commentary of politics in Australia over the past four decades and illustrates the times and events that inspired artists throughout periods of major change. Several topics addressed in the posters are still relevant today, including Indigenous rights, gender politics, unemployment, and the environment.
REFIGURING BINARIES at Pioneer Works, through April 21 [Free]: Explore identity, the body and the politics of technology with this new exhibition. Curated by Kelani Nichole, this exhibition explores how the boundaries of technology and the body have blurred just as the lines between author, image, and copy have as well.
FIVE VOICES OPENING RECEPTION at South Slope Local Café, through April 28 [Free]: Enjoy works from Faith Gertner, Suzanne Jasper, Lily Moy Leong, Susan Louie and Deborah Wheaton—five voices taught by Susan Newmark Fleminger of Park Slope Center for Successful Aging and Daniel McDonald of Prospect Hills Senior Services Center.
RACE AND REVOLUTION: REIMAGINING MONUMENTS at The Old Stone House, through June 14 [Free]: This third iteration of a series that aims to bring the conversation of systemic race and racism from the past into the present displays excerpts from historical documents alongside contemporary works by 16 artists including paintings, drawings, quilts, interactive sculptures, and public art.
ON THE (QUEER) WATERFRONT at the Brooklyn Historical Society, through August 4 [Free]: Co-curated by Hugh Ryan and Avram Finkelstein, this exhibition focuses on the lesbian, gay, bisexual, transgender, and queer history of Brooklyn in the 1800s and through World War II. Visitors can expect to see photographs, artifacts and more. Read more here.