Weekend Art Events: March 15-17 (Caribbean Film Series, Rhythm of Dance, Youth Wing Comic Con, AfroFuturism, Black Nerd Culture & More)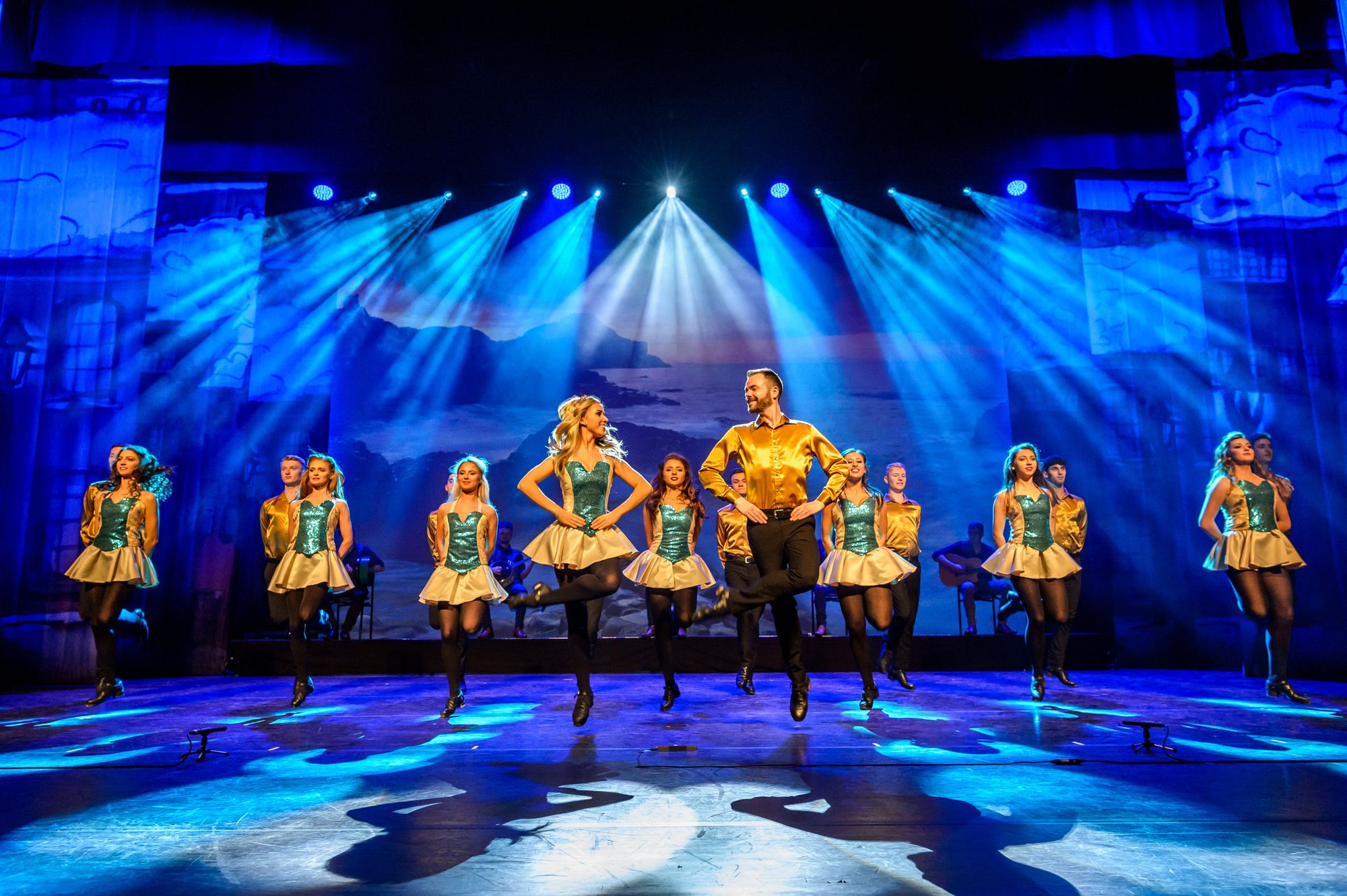 We may have lost an hour in daylight savings, but there's no need to lose out on the weekend! Hear how Andrew Zurica became a successful restauranteur while enjoying food from Dekalb Market Hall, or take the family out to Youth Wing's annual Comic Con celebrating AfroFuturism and Black Nerd Culture. Plus, a number of ongoing art exhibitions are occurring throughout the month.
Bklyner Calendar has more events happening around town and you can list one of your own.
Friday, March 15
Caribbean Film Series 2019 Festival Trailer from studioanansi on Vimeo
CARIBBEAN FILM SERIES at Brooklyn Academy of Music, (+March 16 & 17) various times  [Ticket prices vary on event]: Explore the diversity of Caribbean cinema with a weekend-long film festival featuring shorts, narrative feature films, and documentaries from Jamaica, Haiti, the U.K., Puerto Rico, and more. Films include the NY premiere of the documentary Being Blacker, Christine Shaw's Panorama: Jamming to the Top, and more.
"FROM STREET KID TO BURGERPRENEUR" FUNDRAISER at Dekalb Market Hall, Dekalb Stage, 6:30pm  [Tickets $45]: Hear Andrew Zurica from Hard Times Sundaes and Dekalb Market Hall stalls—Andrew's Classic Roadside Hamburgers & Andrew's Classic Roadside Bagels—share his story of going from an international drug trafficker to successful restaurateur. Tickets include food from Fulton's Landing Seafood Company and beer from Other Half Brewery. 100% of the proceeds will go to Kids for Kids Foundation.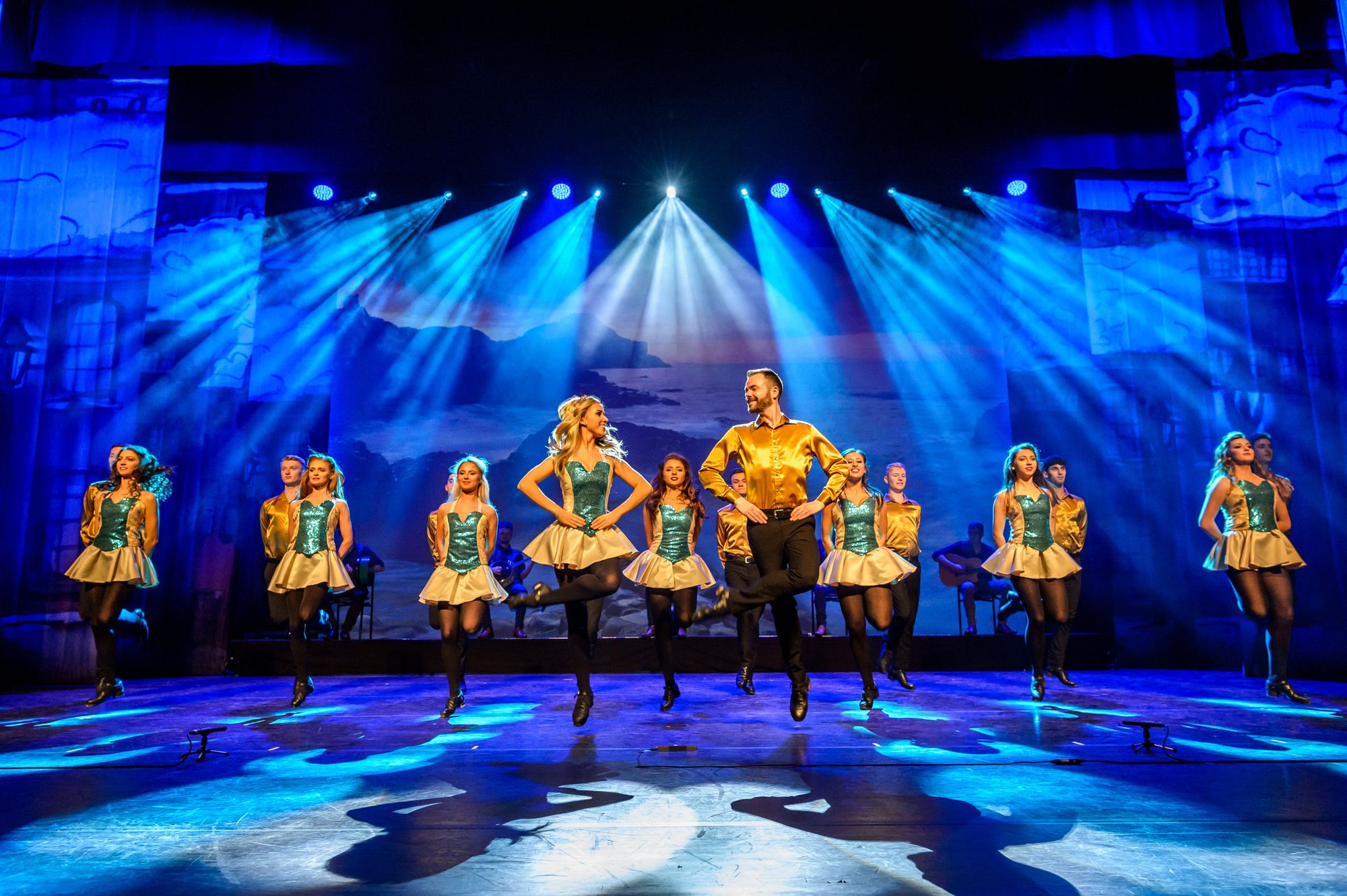 NATIONAL DANCE COMPANY OF IRELAND "RHYTHM OF THE DANCE" at On Stage at Kingsborough, 8pm  [Tickets begin at $34]: Travel through time with this two-hour performance that will take you from ancient mythology to the travels of the Irish emigrants all the way to the modern skyscrapers of New York. Made up of 22 step dancers, 3 tenors, and a live band, this show will include an array of traditional Irish dance styles.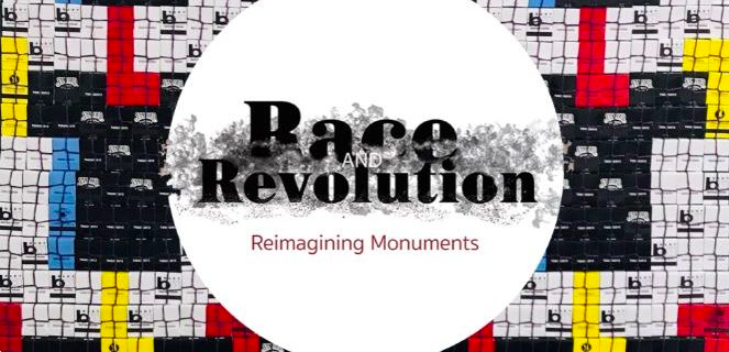 RACE AND REVOLUTION: REIMAGINING MONUMENTS at The Old Stone House, through June 14 [free]: This third iteration of a series that aims to bring the conversation of systemic race and racism from the past into the present displays excerpts from historical documents alongside contemporary works by 16 artists including paintings, drawings, quilts, interactive sculptures, and public art.
Saturday, March 16
YOUTH WING'S 4TH ANNUAL COMIC CON at Brooklyn Central Library, 11am  [free]: Children, teens, adults, and families can celebrate AfroFuturism and Black Nerd Culture at this annual event with writers, comic artists and more. With a variety of events throughout the day, attendees can expect to participate in roundtable discussions, drawing workshops, virtual reality experiences and more.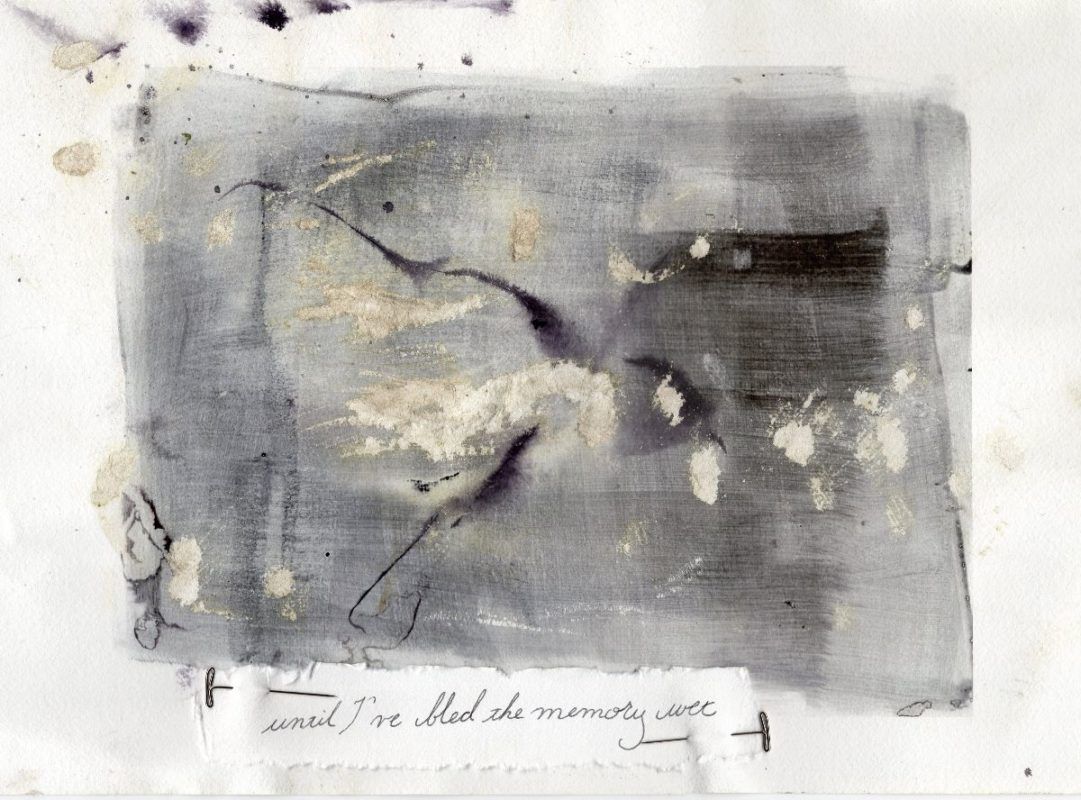 "PERSONAL JOURNEYS" OPENING RECEPTION at 440 Gallery, 5pm [free]: Digital artist Leigh Blanchard and poet Nathan Dennis have partnered to present a series of transformed photographic prints that incorporate mixed-media materials with handwritten text. The opening reception will have Blanchard and Dennis' mixed media on display as well as Jo-Ann Acey's Swing in the main room.
Nephew Tommy (Sponsored) at Kings Theatre, March 16, 8pm [tickets $89.50]: Nephew Tommy returns to Kings Theatre to headline the March Madness Comedy Jam!
Sunday, March 17
ST. PATRICK'S VERY SUPERSTITIOUS TOUR at
Driggs Ave between
North 8th & 9th Street, 4pm (+7pm & 9pm)  [Tickets $49]: Learn how Halloween originated in Ireland 4,000 years ago during this interactive tour. Along with a historic tour of Brooklyn, attendees will explore the origins of superstitions and the role they still play today.
SUNNI COLÓN at National Sawdust, doors open at 7pm and show begins at 8pm  [Tickets $20]: Wearing multiple hats, Sunni Colón has been featured as a singer, songwriter, record producer, director and installation artist. Hear the LA-based artist live as he returns to New York to perform his most recent works.
Looking ahead…
KINGS THEATRE HISTORIC TOUR (Sponsored) at Kings Theatre, March 23, 2pm [tickets $20]: Brooklyn's newly-restored Kings Theatre is pleased to announce the return of the popular historic theatre tours. All tours cover the history of the initial opening in 1929 through the story of the current day restoration to glory in an intimate group setting.
KINGS THEATRE HAPPY HOUR TOUR (Sponsored) at Kings Theatre, March 28, 6:30pm [tickets $30]: Spend an evening at the beautifully restored Kings Theatre for a behind-the-scenes, historic tour of the venue paired with a glass of our best wine.
PJ MASKS LIVE: SAVE THE DAY! (Sponsored) at Kings Theatre, 10am and 2:30pm (March 30+31) [tickets start at $39.50]: PJ Masks Live!, the hit live musical production from Entertainment One (eOne) and Round Room, is back with an all-new show, , "PJ Masks Live: Save The Day!" Based on eOne's top-rated animated series, airing daily on Disney Junior, the new show features preschoolers' favorite pre-school superheroes and familiar songs from the popular show along with brand new music and a whole new adventure. Catboy, Owlette, Gekko will delight fans of all ages with live performances featuring world-class production, toe-tapping tunes and a whole lot of super fun as they go into the night to save the day from the Villains along with PJ Robot who is new to the show for 2019!
TURETSKY CHOIR PRESENTS THE GREATEST HITS (Sponsored) at Kings Theatre, May 4, 8pm [tickets $175]: The Turetsky Choir returns to Kings Theatre this spring on their greatest hits tour!
Ongoing…
ONCE UPON A MATTRESS at Gallery Players, various times, through March 17 [tickets begin at $20]: This retelling of the Princess and the Pea is not your average fairy tale. Taking a progressive stance on love and gender roles, this rendition of the 1959 Broadway production is filled with everything from tunes to comedy to dance numbers– perfect for audiences both young and old.
ENRICO RILEY: NEW WORLD at Jenkins Johnson Projects, through March 23 [free]: The paintings in Riley's solo exhibit are part of an evolving cycle that investigates themes of historical and contemporary violence, martyrdom, and grief. The recent media reports of reflexive violence perpetrated on African-Americans has blurred the boundaries between the historical record and the problems still facing contemporary culture. Riley's paintings can be used for remembering and reflecting on grief, but also to investigate the links between the old and new worlds.
ENVIRONMENTAL EMPATHIES at St. Francis College, Callahan Center Art Gallery, through March 28 [free]: This group exhibition explores the connection between empathy and action around climate change, encouraging viewers to "'put themselves in the shoes' of future (or current) generations who will experience the effects of climate change or of the plant and wildlife being impacted."
PARK SLOPE/WINDSOR TERRACE ARTISTS EXHIBIT IN DUMBO at Empire Stores (first floor), through March 29 [free]: Twenty-six artists from Arts PSWT, a cooperative of artists living and working in Park Slope and Windsor Terrace, will exhibit contemporary paintings, prints, collages and drawings at the Empire Stores' beautiful Civil War-era building. All work will be available for purchase.
'EN' ART EXHIBIT at 3rd ETHOS Gallery, through March 31 [free]: Experimental technology artist CHiKA's new art exhibit features a series of sonic light sculptures that viewers will have a chance to interact with. CHiKA has previously worked with a wide range of creatives from experimental sound composers to 8-bit musicians to club DJ's to capture a unique dialogue.
SCORING THE STACKS at Brooklyn Public Library, Central Library, through April 7 [free]: Brooklyn-based artist Kameelah Janan Rasheed presents this participatory public art exhibition and workshop series at BPL's Central Library. Visitors are introduced to the exhibit by a 120-foot site-specific photomural on the balcony of the Library's Grand Lobby. At the heart of Scoring the Stacks is a series of scores, artworks based on musical notations, that invite participants to interpret/follow instructions that take them throughout the library. A series of public programs will also invite attendees to collaborate in creating lyrics, choreography, and flash fiction using scores contributed by the public.
BRIC BIENNIAL: VOLUME III, SOUTH BROOKLYN EDITION at BRIC House, through April 7 [free]: The third edition of BRIC's Biennial will showcase the work of 19 emerging and mid-career artists in South Brooklyn (Park Slope, Gowanus, Sunset Park, and Bay Ridge) at BRIC House as well as at five satellite locations including Green-Wood Cemetery, La Bodega, NARS Foundation, Ortega Y Gasset Projects, and Trestle Gallery. With this year's "The Impossible Possible" theme "rather than reflecting our current state of affairs, their work looks inward, whether reflecting the sphere of the personal or some alternate reality."
HI-VIZ: AUSTRALIAN POLITICAL POSTERS 1979-2019 at Interference Archive, through April 14 [free]: This exhibition of vibrant screen-printed posters provides a visual commentary of politics in Australia over the past four decades and illustrates the times and events that inspired artists throughout periods of major change. Several topics addressed in the posters are still relevant today, including Indigenous rights, gender politics, unemployment, and the environment.
REFIGURING BINARIES at Pioneer Works, through April 21 [free]: Explore identity, the body and the politics of technology with this new exhibition. Curated by Kelani Nichole, this exhibition explores how the boundaries of technology and the body have blurred just as the lines between author, image, and copy have as well.
FIVE VOICES OPENING RECEPTION at South Slope Local Café, 5pm (open through April 28) [free]: Enjoy works from Faith Gertner, Suzanne Jasper, Lily Moy Leong, Susan Louie and Deborah Wheaton—five voices taught by Susan Newmark Fleminger of Park Slope Center for Successful Aging and Daniel McDonald of Prospect Hills Senior Services Center.
ON THE (QUEER) WATERFRONT at the Brooklyn Historical Society, through August 4 [free]: Co-curated by Hugh Ryan and Avram Finkelstein, this exhibition focuses on the lesbian, gay, bisexual, transgender, and queer history of Brooklyn in the 1800s and through World War II. Visitors can expect to see photographs, artifacts and more. Read more here.