Weekend Art Events: February 22-24 (Once Upon a Mattress, Bed-Stuy Mural Walk, Donald Sinta Quartet & More)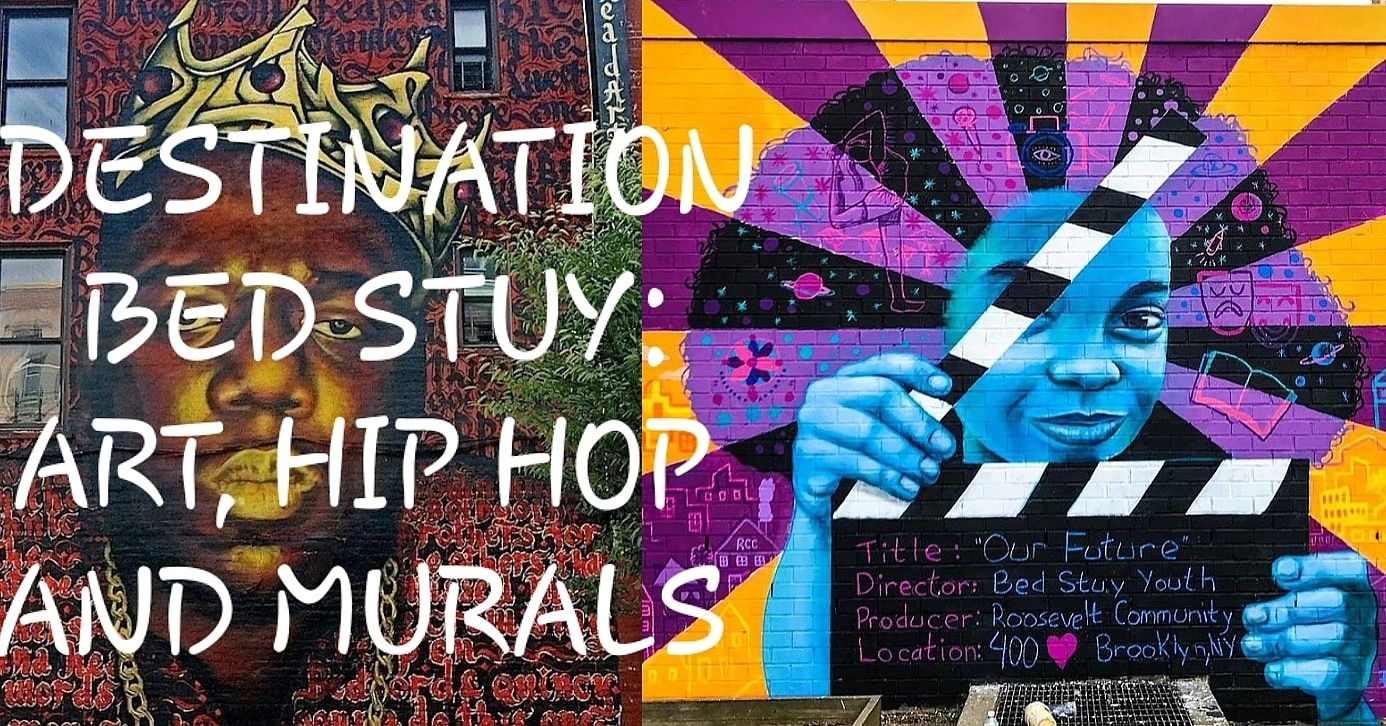 Lose yourself in one of the many arts-related events happening throughout Brooklyn this weekend. Gallery Players will be showing a new take on a classic fairy tale in Once Upon a Mattress while The Bed Stuy Art Stroll will explore arts, hip-hop, and murals during their self-guided tour. There are also multiple art exhibits showcasing a variety of work from pieces on technology to art inspired by musical scores. This is a weekend of events you won't want to miss!
Bklyner Calendar has more events happening around town and you can list one of your own.
Friday, Feb. 22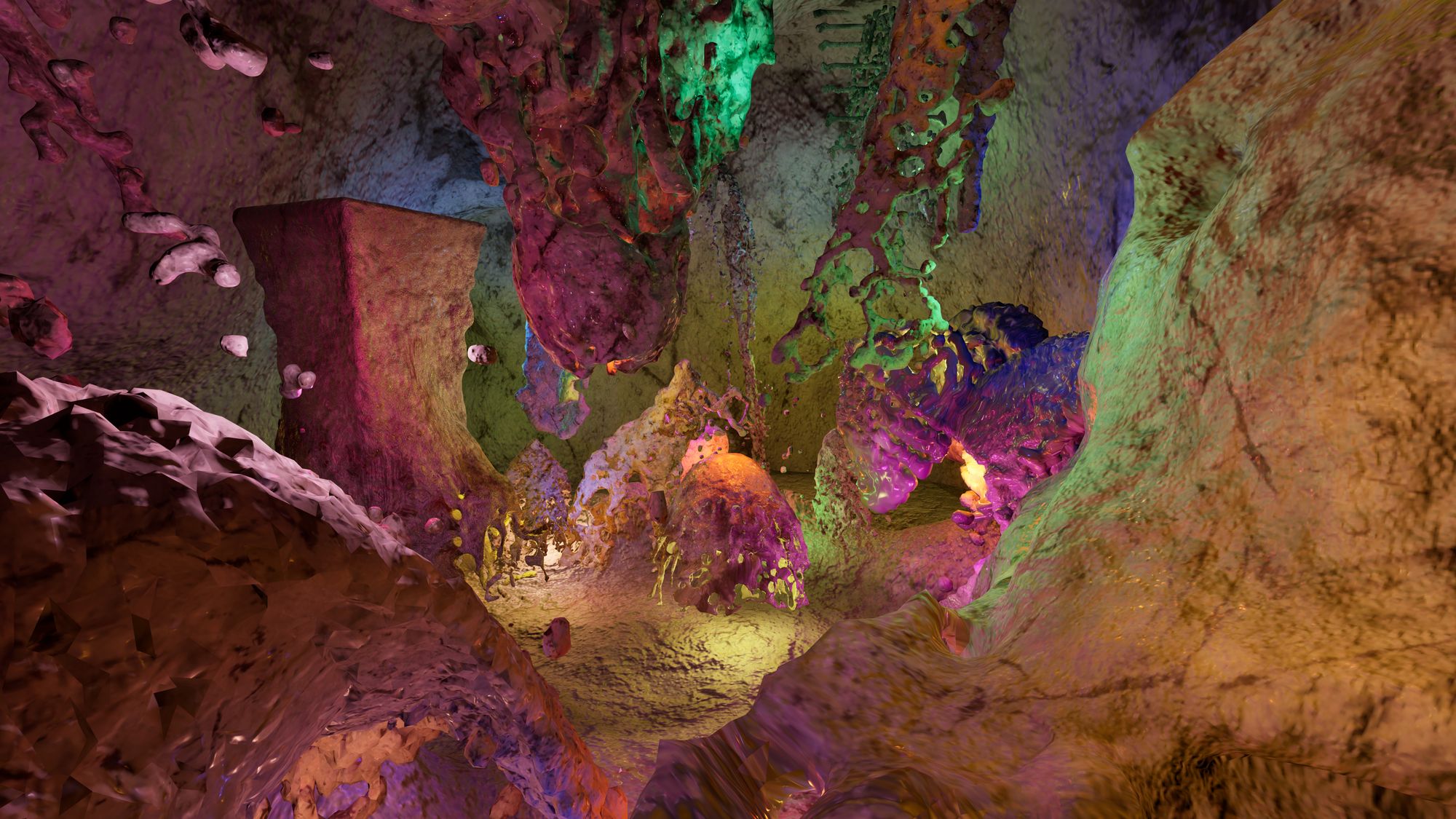 REFIGURING BINARIES at Pioneer Works, noon (through April 21) [free]: Explore identity, the body and the politics of technology with this new exhibition. Curated by Kelani Nichole, this exhibition explores how the boundaries of technology and the body have blurred just as the lines between author, image, and copy have as well.
THE EYE OF THE BEHOLDER (WORK-IN-PROGRESS) at BRIC House Artist Studio, 7pm [tickets $8 advance, $12 day of show]: Composed with elements of a TED Talk—flash workshop sessions, dance, music, and multimedia—The Eye of the Beholder is a participatory performance mashup asking audiences to close their eyes and see (re-envision) the world from a different place.
ONCE UPON A MATTRESS at Gallery Players, 7pm (through March 17, various times) [tickets begin at $20]: This retelling of the Princess and the Pea is not your average fairy tale. Taking a progressive stance on love and gender roles, this rendition of the 1959 Broadway production is filled with everything from tunes to comedy to dance numbers– perfect for audiences both young and old.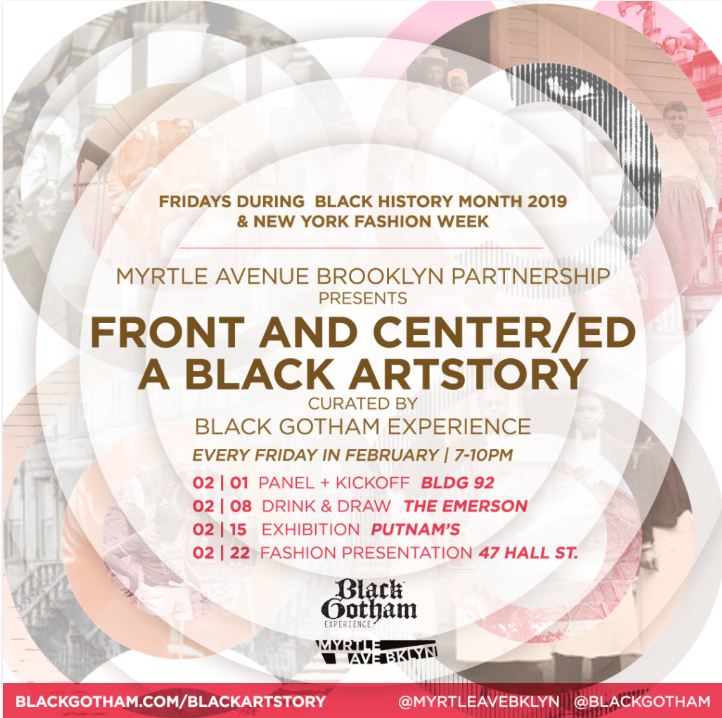 BLACK ARTSTORY MONTH 2019: FRONT AND CENTER/ED at various locations, every Friday throughout Feb. [free]: The Myrtle Avenue Brooklyn Partnership presents the 7th Annual Black Artstory Month, FRONT and CENTER/ED, on four Fridays during Black History Month. Curated by Black Gotham Experience, "four stylized productions at the intersection of Black Brooklyn history and fashion" will be presented along or near Myrtle Avenue throughout February. Read more about the Black Artstory Month events here.
SPENCER LUDWIG PRESENTS: LE TRUMPET at Freehold, 8:30pm [free]: Spencer Ludwig hosts this monthly dance party featuring his full band including a horn section as well as guest performers, dancers, contortionists, drag queens, and DJs.
Saturday, Feb. 23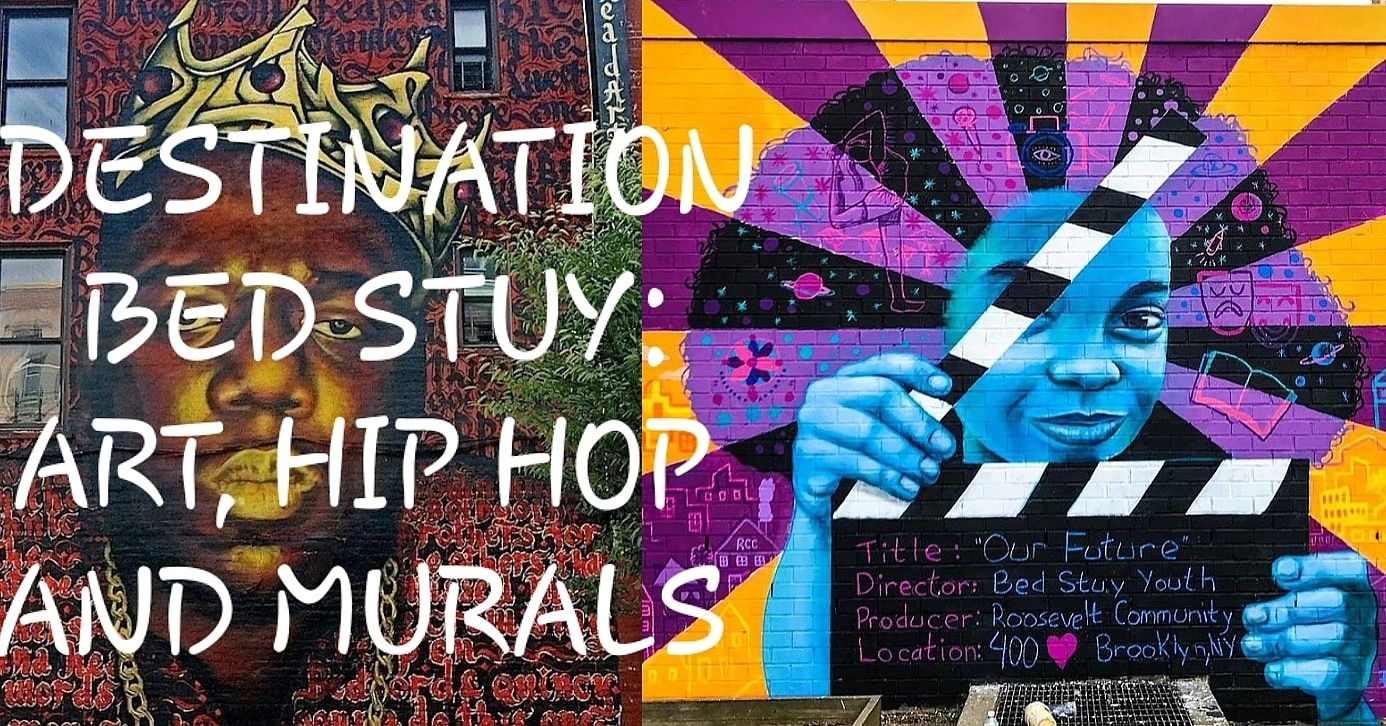 DESTINATION BED-STUY: ART, HIP HOP & MURALS at Bklyn Commons, 12pm [free]: Explore one of Brooklyn's most artistic areas with this self-guided stroll. Attendees will have the opportunity to stop by murals, galleries, and performance spaces while participating in mural scavenger hunts, stopping by local merchants, and much more.
FAMILY TIME AT BHS DUMBO—STORY TELLING at Brooklyn Historical Society DUMBO, 10:30am [free]: Honor the last weekend of Black History Month with stories about Brooklyn's African-American history. This week's program will feature the story of Maritcha Lyons, a young Brooklyn girl whose family survived the NYC Draft Riots.
KINGS THEATRE HISTORIC TOUR (Sponsored) at Kings Theatre (1027 Flatbush Avenue, Flatbush), 2pm [tickets $20]: Brooklyn's newly-restored Kings Theatre is pleased to announce the return of the popular historic theatre tour. This tour covers the history of the initial opening in 1929 through the story of the current day restoration to glory in an intimate group setting.
HUMPTY DUMPTY CRACKS UP at Play Nice Theatre Company, 3pm (+Feb. 24) [tickets $10]: Using plenty of humor and songs, the story of Humpty Dumpty Cracks Up: A Musical About Bullying, Bathtubs, and Babysitting is about Jack, a teenager struggling to cope with being picked on and feeling like a misfit. Proceeds from ticket sales will be donated to anti-bullying programs and the Helen Keller Services for the Blind in Brooklyn.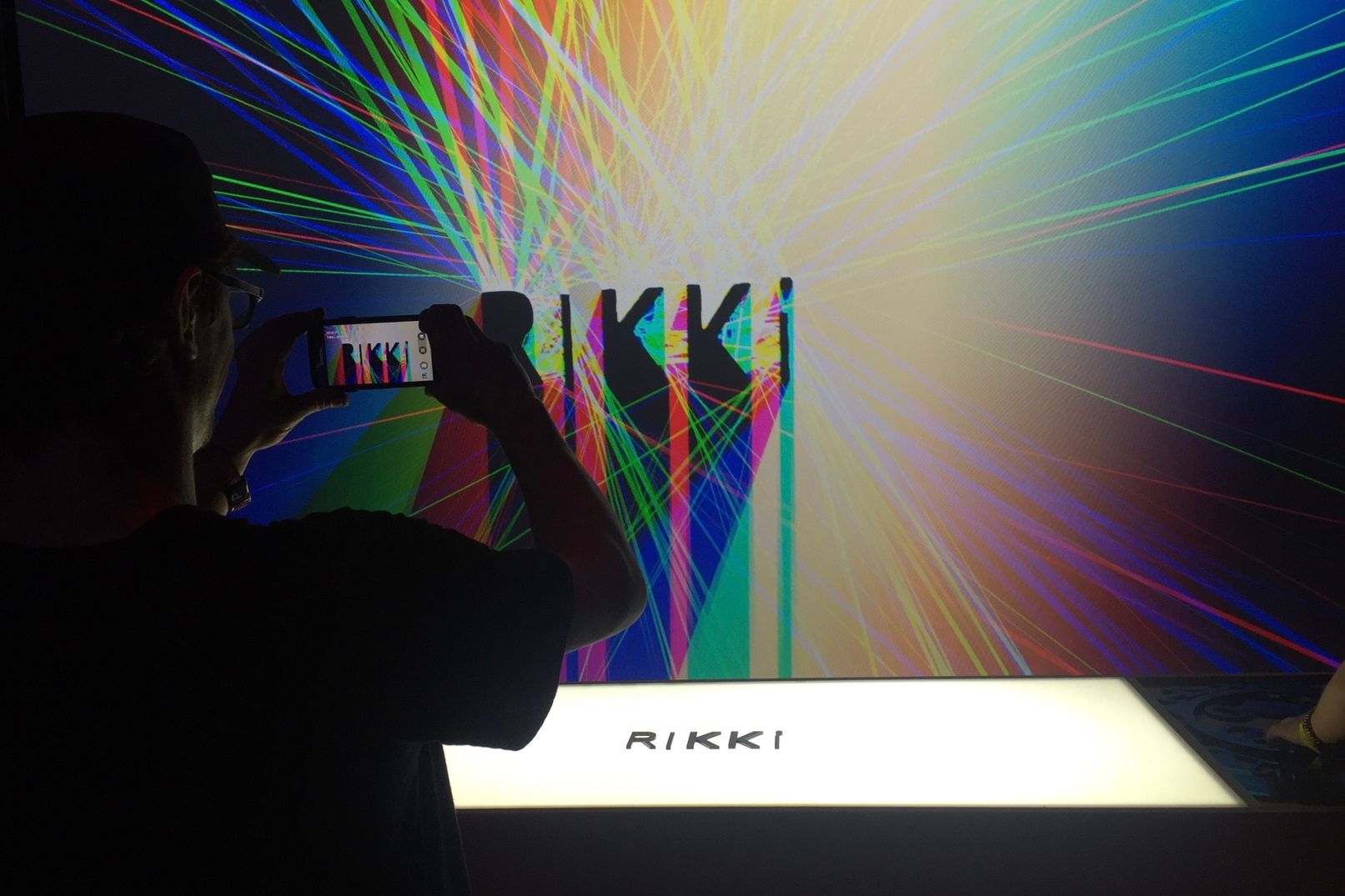 BAM'S INTERACTIVE DIGITAL ARTS SHOWCASE: TEKNOPOLIS™ at BAM Fisher (through March 10) [tickets begin at $16]: Explore a digital arts playground with interactive and technology-fueled art. This year's program will include virtual reality storytelling, augmented reality, and 360° films that allow visitors to connect with the future.
Sunday, Feb. 24
CLASSIC INTERLUDES: DONALD SINTA QUARTET at Central Library, Dweck Center, 4pm [free]: The first prize winner of the Concert Artists Guild competition, this saxophone quartet will perform works by Schubert, Barber, Dvorak and contemporary composers Roger Zare, Christopher Evan Hass and Marc Mellits.
Looking ahead…
PJ MASKS LIVE: SAVE THE DAY! (Sponsored) at Kings Theatre (1027 Flatbush Avenue, Flatbush), 10am and 2:30pm (March 30 + 31) [tickets start at $39.50]: PJ Masks Live!, the hit live musical production from Entertainment One (eOne) and Round Room, is back with an all-new show. Based on eOne's top-rated animated series, airing daily on Disney Junior, the new show features preschoolers' favorite pre-school superheroes with new and old songs from the popular show. Catboy, Owlette, Gekko will delight fans of all ages with live performances featuring world-class production, toe-tapping tunes and a whole lot of super fun as they go into the night to save the day from the Villains along with PJ Robot who is new to the show for 2019!
Ongoing…
LOST ANGELINO: AN IMMIGRANT'S TALE at South Slope Local/Uptown Roasters, Jan. 11 through March 1 [free]: Park Slope artist Gabriel Rivera presents artwork documenting his life's journey, from emigrating to the United States from Mexico, serving in the Vietnam War, and becoming a business owner, family man, and activist. Read more about Rivera here.
SCORING THE STACKS at Brooklyn Public Library, Central Library, Jan. 11 through April 7 [free]: Brooklyn-based artist Kameelah Janan Rasheed presents this participatory public art exhibition and workshop series at BPL's Central Library. Visitors are introduced to the exhibit by a 120-foot site-specific photomural on the balcony of the Library's Grand Lobby. At the heart of Scoring the Stacks is a series of scores, artworks based on musical notations, that invite participants to interpret/follow instructions that take them throughout the library. A series of public programs will also invite attendees to collaborate in creating lyrics, choreography, and flash fiction using scores contributed by the public.
STYLES OF RESISTANCE: FROM THE CORNER TO THE CATWALK at the MoCADA, Jan. 18 through Feb. 24 [admission $16]: MoCADA kicks off its 20th anniversary with this fashion-focused exhibit that examines the origins of streetwear and urban fashion, and its evolution from the 1970s to today.
ENRICO RILEY: NEW WORLD at Jenkins Johnson Projects, Feb. 2 through March 23 [free]: The paintings in Riley's solo exhibit are part of an evolving cycle that investigates themes of historical and contemporary violence, martyrdom, and grief. The recent media reports of reflexive violence perpetrated on African-Americans has blurred the boundaries between the historical record and the problems still facing contemporary culture. Riley's paintings can be used for remembering and reflecting on grief, but also to investigate the links between the old and new worlds.
ENVIRONMENTAL EMPATHIES at St. Francis College, Callahan Center Art Gallery, Feb. 6 through March 28 [free]: This group exhibition explores the connection between empathy and action around climate change, encouraging viewers to "'put themselves in the shoes' of future (or current) generations who will experience the effects of climate change or of the plant and wildlife being impacted."
BRIC BIENNIAL: VOLUME III, SOUTH BROOKLYN EDITION at BRIC House, Feb. 7 through April 7 [free]: The third edition of BRIC's Biennial will showcase the work of 19 emerging and mid-career artists in South Brooklyn (Park Slope, Gowanus, Sunset Park, and Bay Ridge) at BRIC House as well as at five satellite locations including Green-Wood Cemetery, La Bodega, NARS Foundation, Ortega Y Gasset Projects, and Trestle Gallery. With this year's "The Impossible Possible" theme "rather than reflecting our current state of affairs, their work looks inward, whether reflecting the sphere of the personal or some alternate reality."
HI-VIZ: AUSTRALIAN POLITICAL POSTERS 1979-2019 at Interference Archive, Feb. 8 through April 14 [free]: This exhibition of vibrant screen-printed posters provides a visual commentary of politics in Australia over the past four decades and illustrates the times and events that inspired artists throughout periods of major change. Several topics addressed in the posters are still relevant today, including Indigenous rights, gender politics, unemployment, and the environment.