Cinco De Mayo Spectacle Coming To 9th Street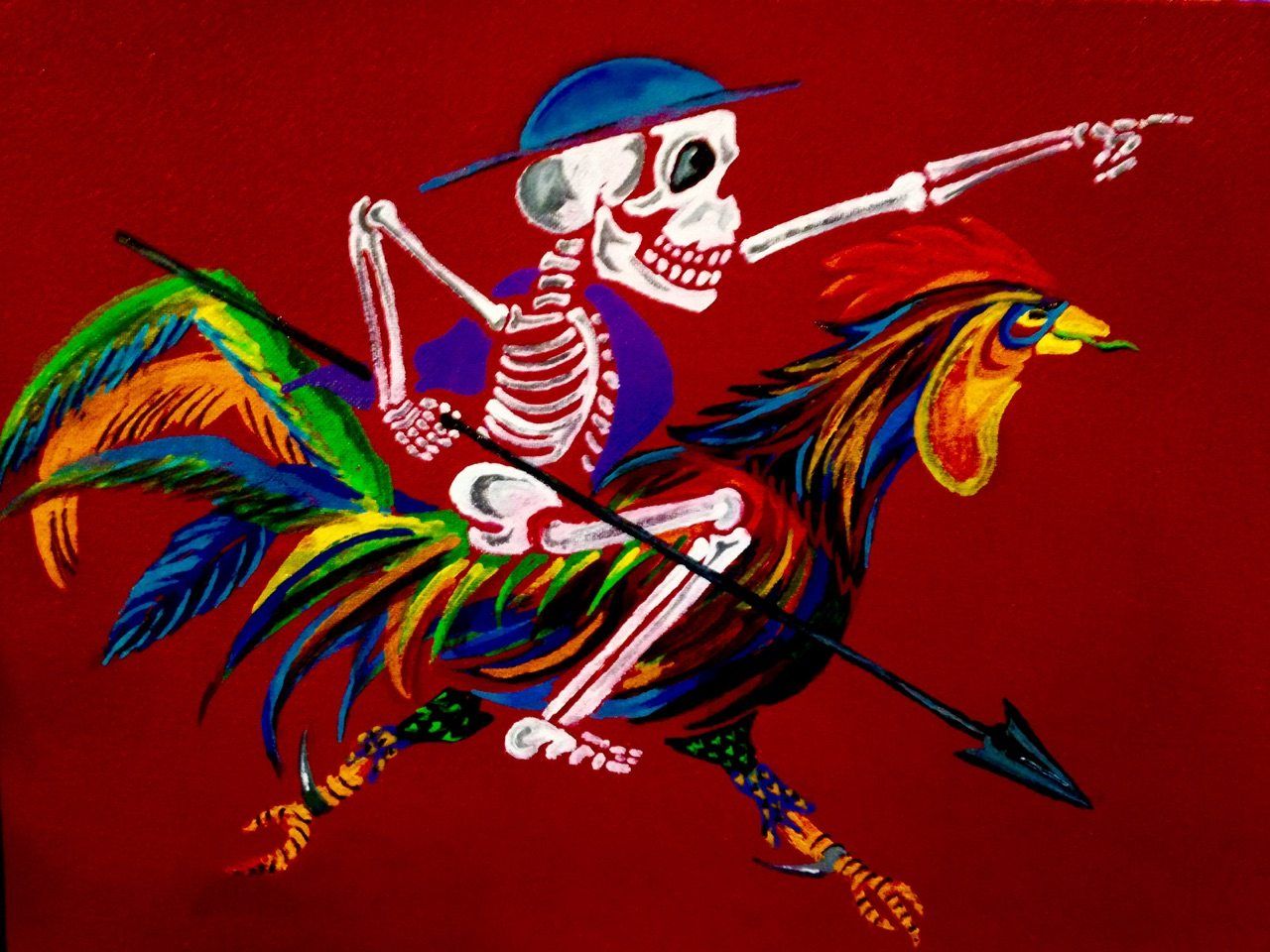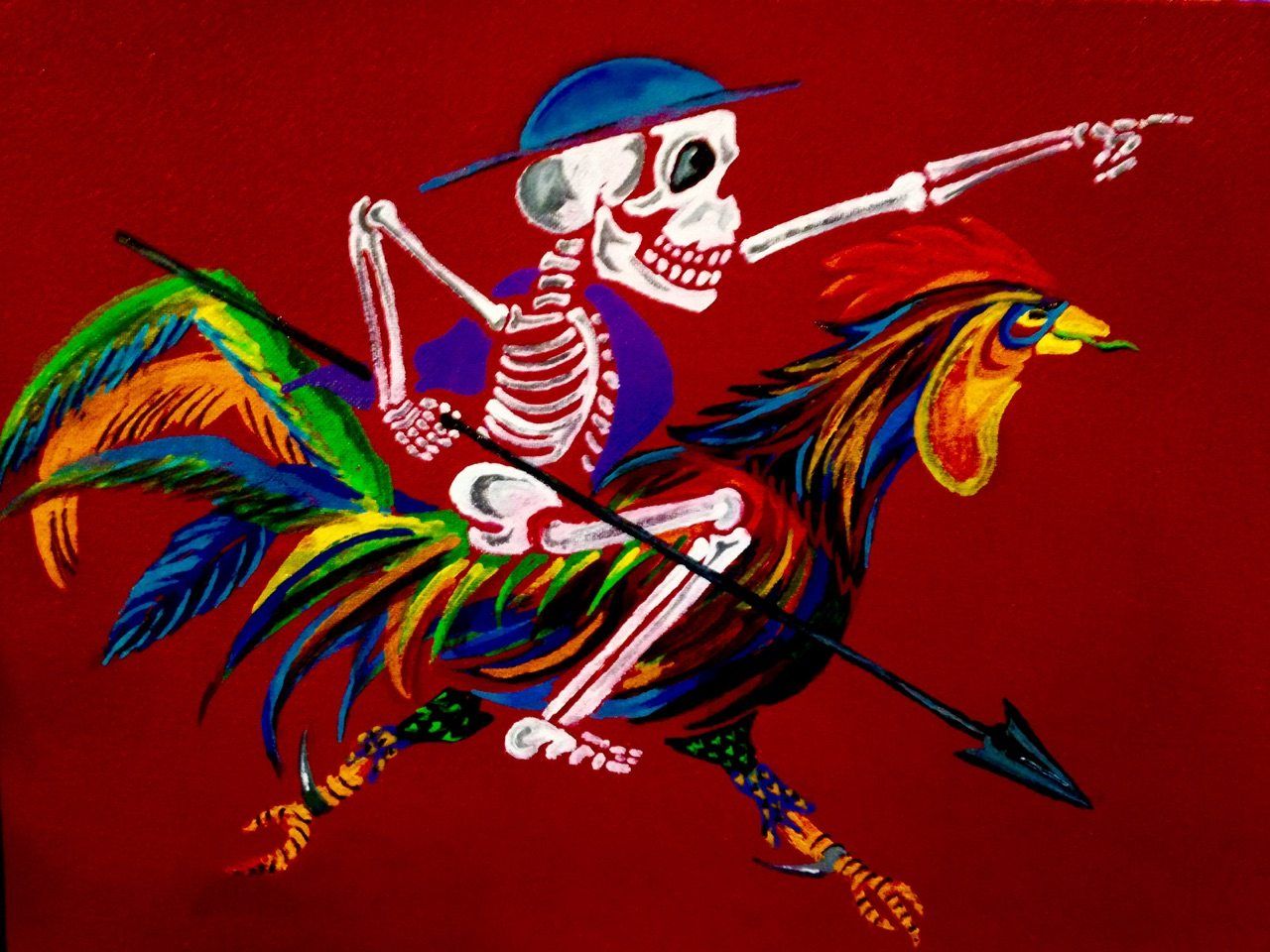 After delighting neighbors and passersby with a colorful Dia de los Muertos display on his front stoop last October, artist Gabriel Rivera is following up that project with another vibrant, Mexican-themed exhibit—this time to celebrate Cinco de Mayo.
"I always tell people I'm an activist first and an artist second," Rivera states from his Park Slope garden apartment located at 539 9th Street between 8th Avenue and Prospect Park West.
Rivera uses his artwork as a way to "re-frame what it is we are questioning or what's being said. It's a way of questioning answers as opposed to answering questions," he says.
Born in Mexico, Rivera's parents brought him to the U.S. when he was three, where they settled in East Los Angeles. As he says, "We crossed the border that crossed me."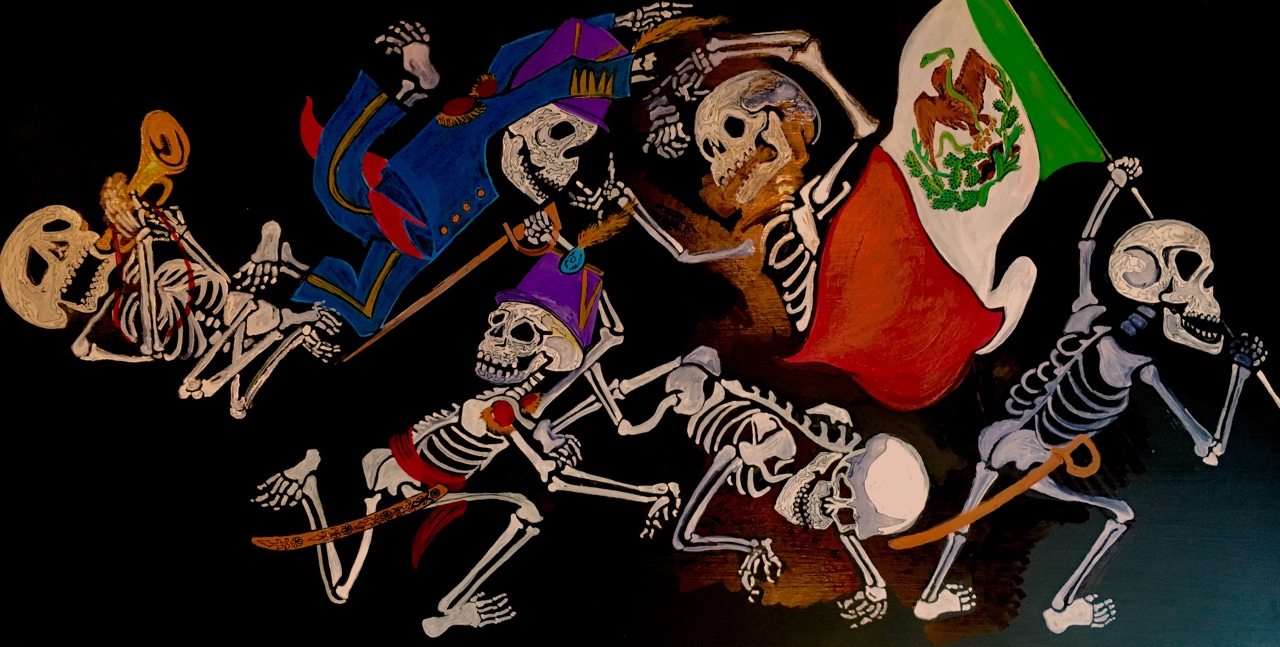 Rivera's father left the family when he was young, so his mother raised Rivera and his two brothers with the help of her parents who regaled and educated the young Rivera with stories of their native country's history and culture.
When Rivera was 14, his grandparents sent him on a trip to Mexico City where he "fell in love with art and music." His grandparents encouraged his passion for the arts, with his grandfather advising him—"it's okay to be rebellious but you need to fight smart. Use your mind and creativity to express [yourself]."
Rivera studied Political Science at California State Los Angeles and ran a youth program in Bend, Oregon for 15 years before moving to New York with wife in 2004 where he worked in counseling and social services for several years.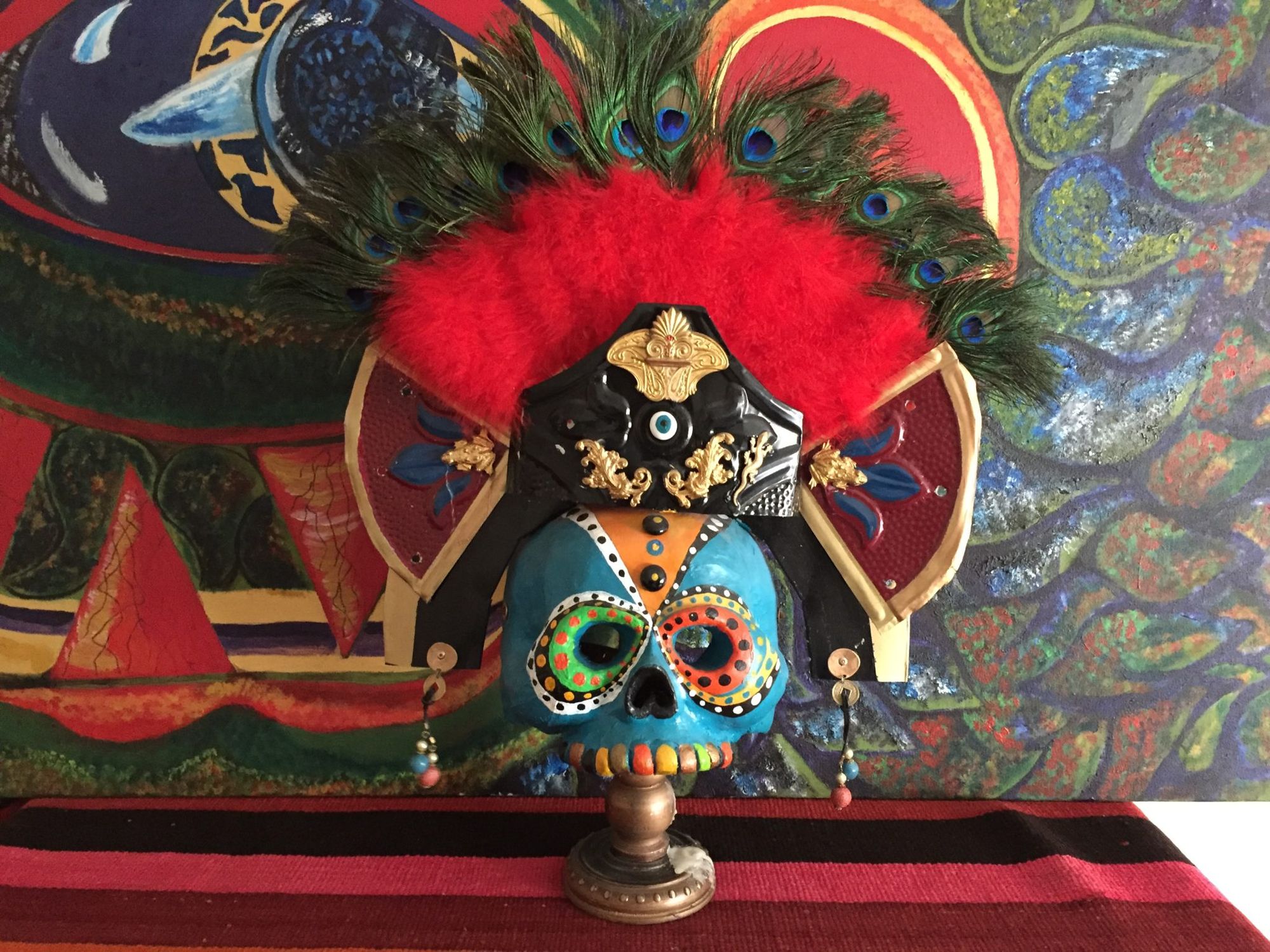 "My job now is to become a conduit. To help others really understand which direction this country is going and the choices we need to make," he says. "My art is about giving people information."
Rivera says his Dia de los Muertos piece was created as "a cultural statement," a response to Donald Trump's disparaging comments about Mexican-Americans.
"I got caught up in the anger and the fervor when Trump got elected," he recalls. "Then I thought, 'This is not good for me. This is poison,'" so he followed his grandfather's advice and decided to "get creative and combine education with [his] art."
Cinco de Mayo commemorates Mexico's victory over France at the Battle of Puebla in 1862 during the Franco-Mexican War (1861-1867).
According to Rivera, President Lincoln asked Mexico's President Benito Juarez to assist the U.S. during the Civil War.
Rivera says at that time, Mexico was paying off debts (following the Mexican–American War, 1846–48, and the Reform War, 1858–61) to the U.S. as well as several European countries. Lincoln had requested that Juarez not repay debts owed to the French because in doing so, he would have given France the financial means to move into Texas and help the south fight against the Union.
Juarez cooperated with Lincoln and refused to repay the French, so France, led by Napoleon III, declared war on Mexico, he says.
"If the French had gotten paid, if they had had a toe-hold along the border, they ultimately would have moved settlers into the area to re-establish the Louisiana Purchase," he says. "We'd be speaking French along the border," Rivera insists.
With his upcoming exhibit, Rivera would like to remind visitors that Mexicans have "given to this country."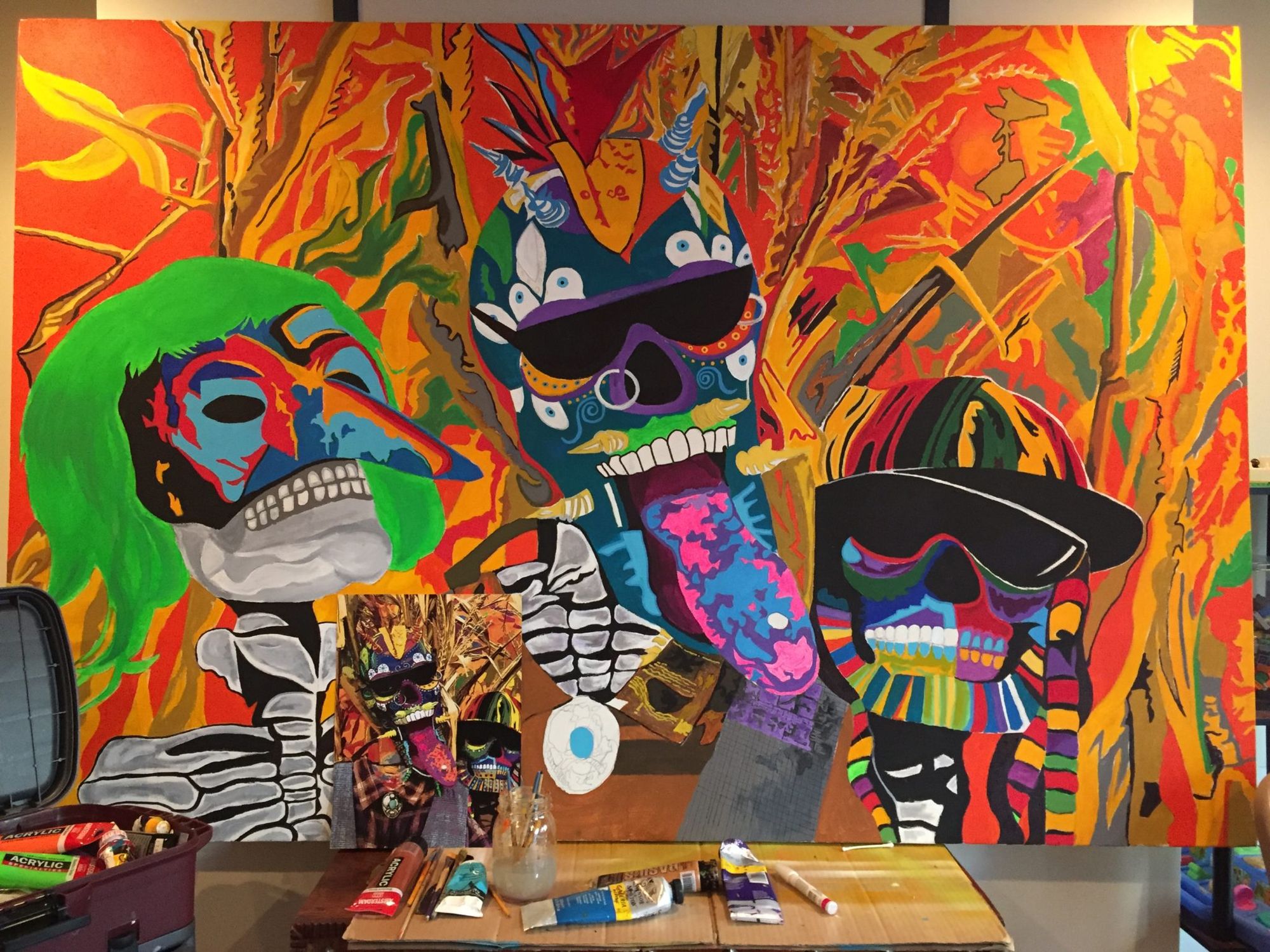 "My message is simple. We are all a part of something going on in the world. We are a global economy, a global history," he says. "Is it okay to be proud of who you are culturally? Absolutely, but to think that one is superior…let's dispel that."
For his Cinco de Mayo display, Rivera's rainbow array of Dia de los Muertos skeletons will re-emerge on his stoop, alongside other colorful characters including Lazarus, a 12-foot-tall skeleton riding a giant rooster. "Lazarus will be mechanical, he'll move," Rivera promises.
As with his Dia de los Muertos exhibit, Rivera will also display placards with information about Cinco de Mayo to educate visitors about the day's significance and "provoke and evoke conversation."
CINCO DE MAYO ART EXHIBIT
Saturday, April 29 – Sunday, May 7
2:00pm to 9:00pm
539 9th Street (between 8th Avenue and Prospect Park), Park Slope