Colorful Skeletons On 9th Street Smile For Día De Los Muertos And Frown On Trump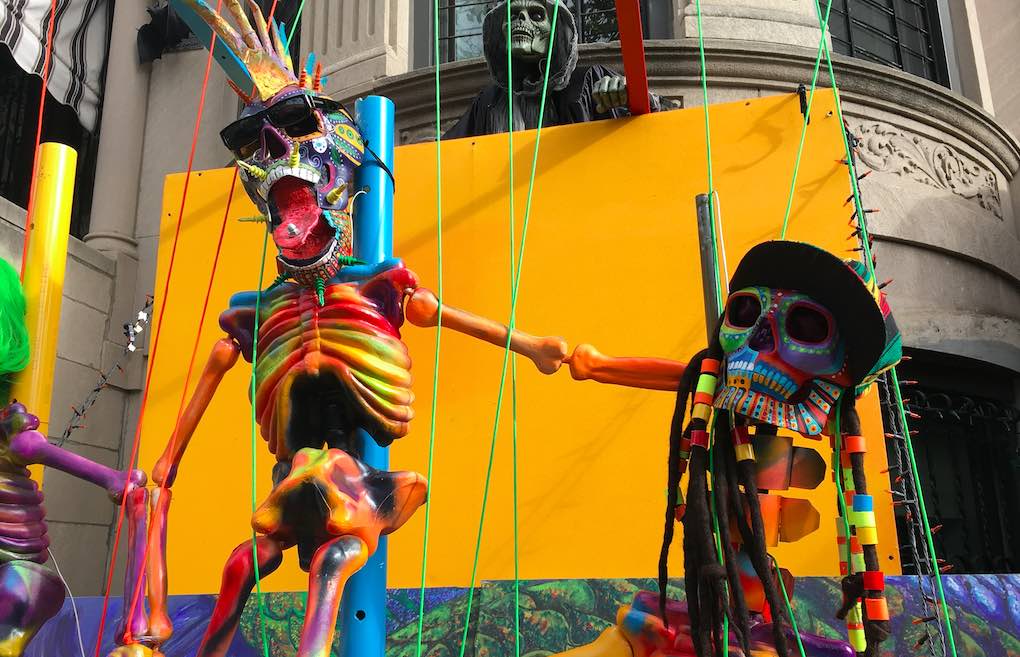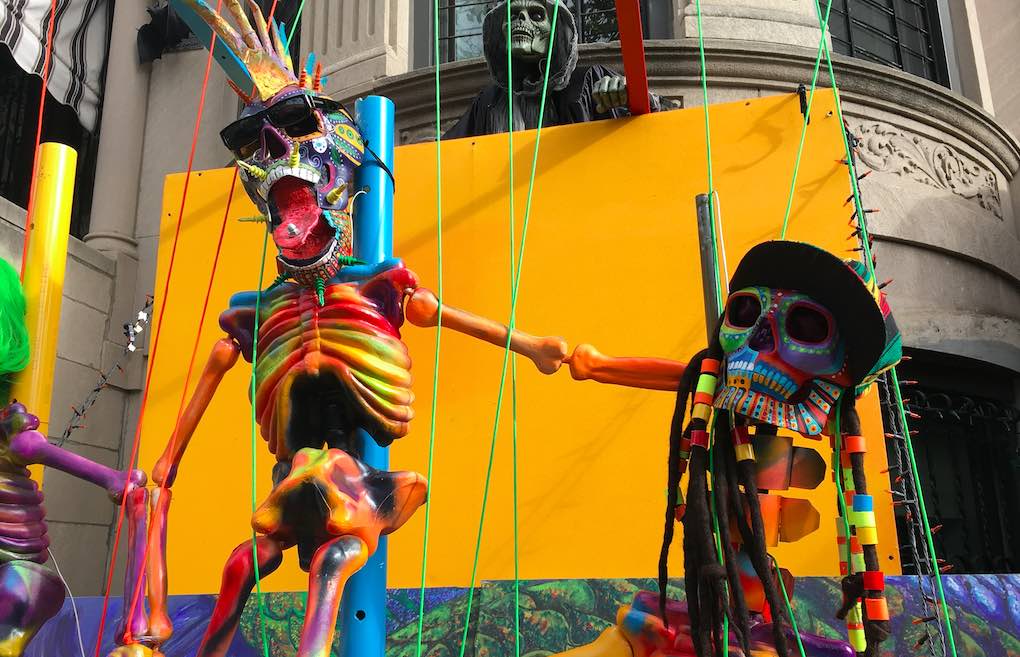 The brownstones on 9th Street between 8th Avenue and Prospect Park West are speckled with spider webs, pumpkins, and ghosts. However at Gabriel Rivera's home at 539 9th Street, the colors pop across the teeth of a skull and the mohawk of a punk rock skeleton.
Rivera's display drew attention from just about ever passerby on the street this morning, and the visual artist is planning on adding more surprises throughout the week.
And while we're on the cusp of Halloween, Día de los Muertos, or "Day of the Dead," is a multi-day Mexican tradition which lasts between October 31 – November 2. Rivera's display serves as an altar of sorts.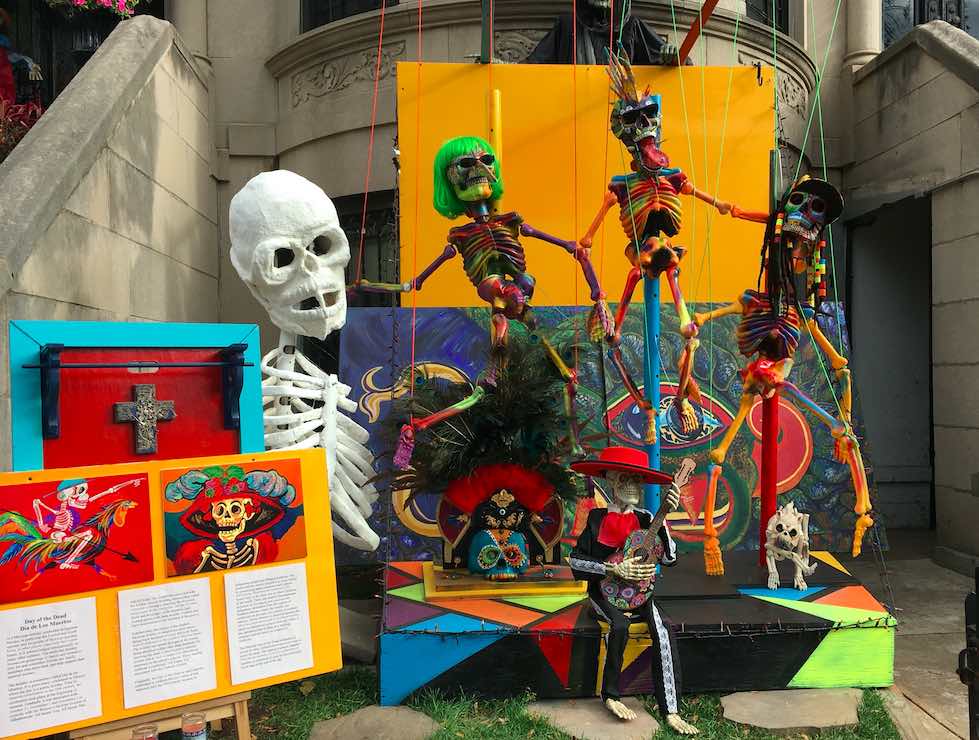 "A lot of people don't know about the tradition," he says, as we tour his basement to look at other projects.
The tradition dates back many centuries with its roots in both Central and Southern Mexico. As Rivera explains, "Family and friends gather to pray for and remember family and friends who have died and help support their spiritual journey."
"I'm not religious, I'm not trying to sell anything," he adds. "This year, it's time to bring it back and get real. To raise awareness and get past assumptions."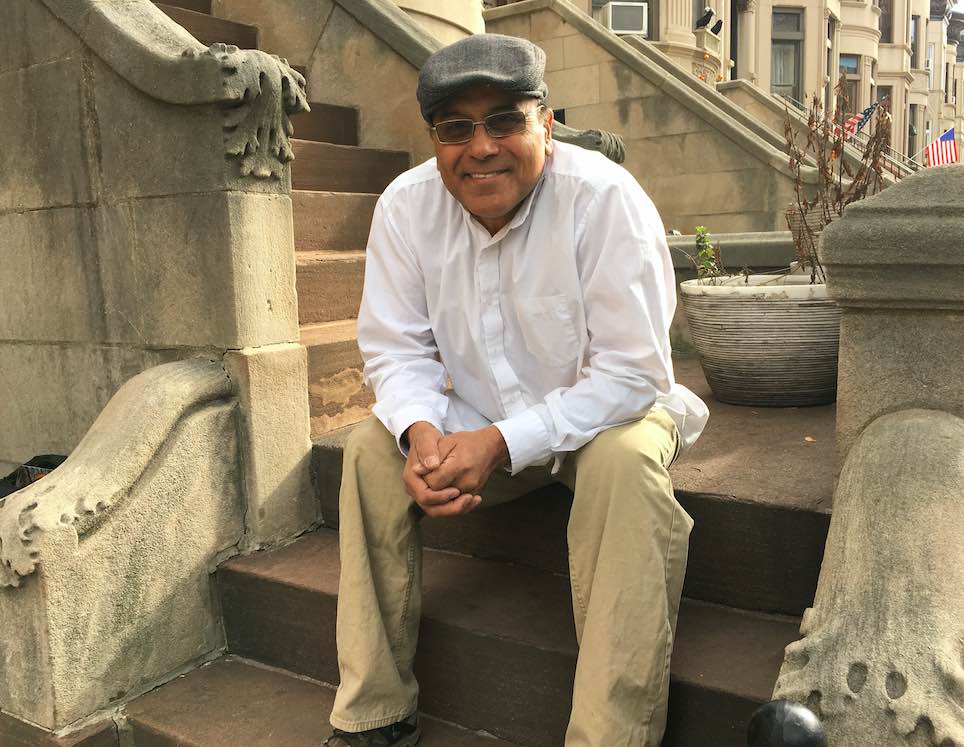 This marks his first display in the seven years he has lived in Park Slope. And what motivated him has to do with more than just the holiday.
"With all the bad press that Mexicans and Mexican-Americans are getting, I thought it was important to display some traditions, to respond to Trump and his nastiness," he says.
Rivera is referring to the now infamous, disparaging comments Republican presidential candidate Donald Trump said in a speech on June 16, 2016.
Rivera says he's going to spend time on his stoop over the next week. He likes talking to people and explaining the work to them.  "My grandparents gave the gift of knowing. They helped me understand my cultural roots, but I was also able to identify with the human condition, the human race."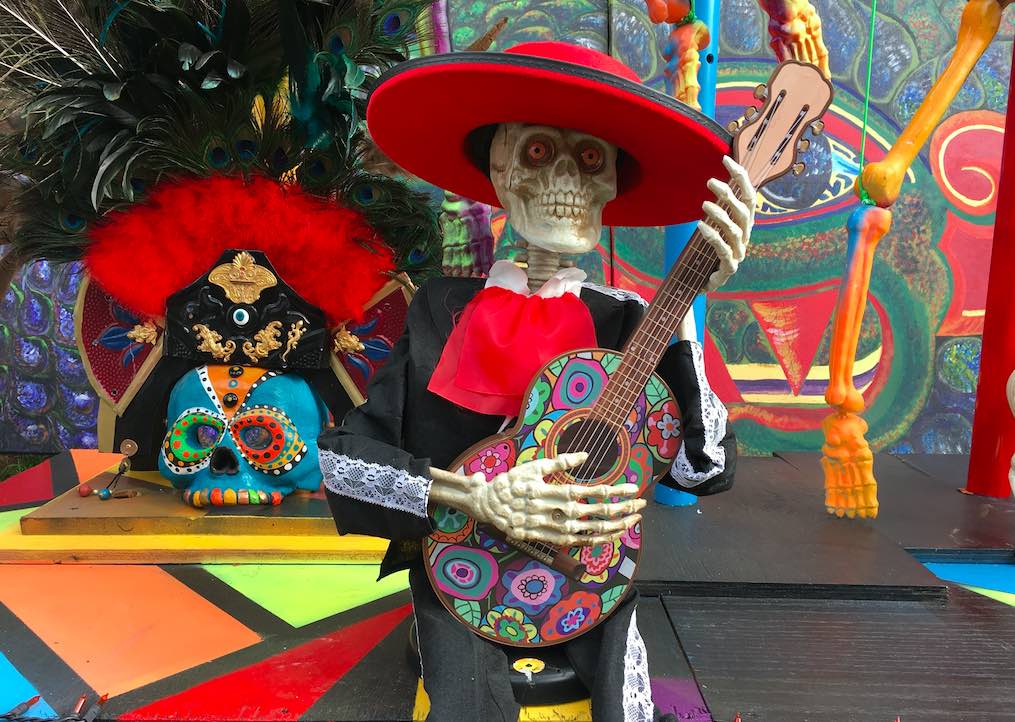 The artist's work can be viewed as a whole, but the beauty of the exhibit is to get up close to see the details. The skeleton characters are whimsical, a little dangerous — and certainly provoking.
"That's what I like to do as an artist — provoke, evoke, and then invoke," he adds.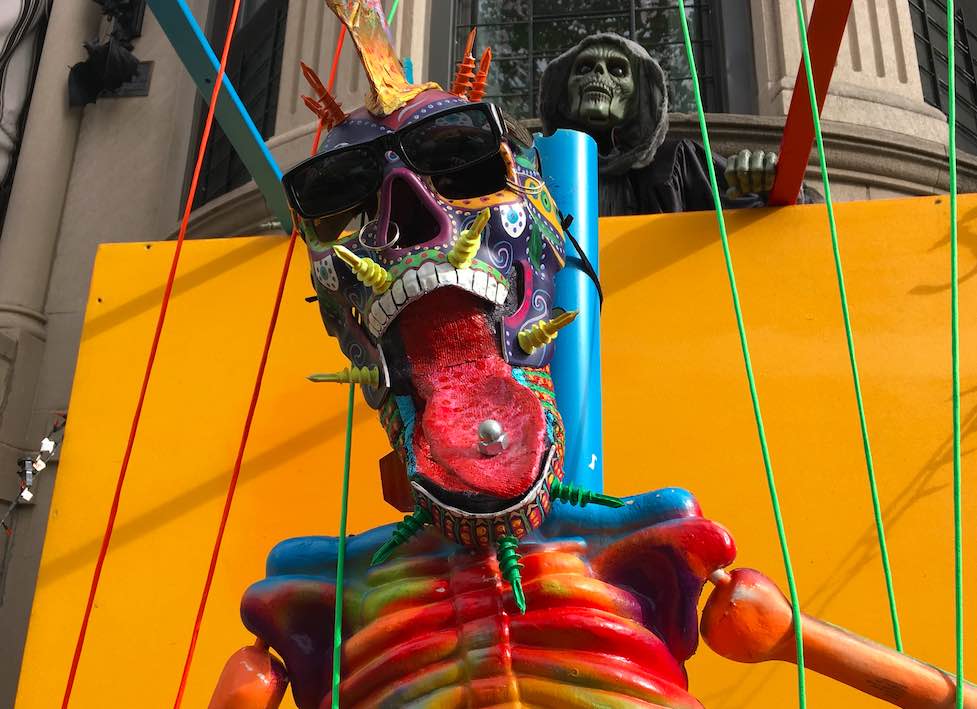 Rivera's work is certainly not limited to the display outside his door. He shows at galleries in SoHo, and most recently at the Livingston Gallery, part of SUNY Empire State College.
But for now, he'll be visiting with passersby on his stoop.
"It's obvious that Mexican-Americans need to find themselves again after all of this," Rivera says. "Years ago, they used to call me 'the public new-sense.' We need to make conscious and informed choices."
Gabriel Rivera's display is located at 539 9th Street, between 8th Avenue and Prospect Park West. He'll be displaying it for another week.