Weekend Art Events: December 14-17 (Cookies, Latkes, Sugar Plum Fairies & More)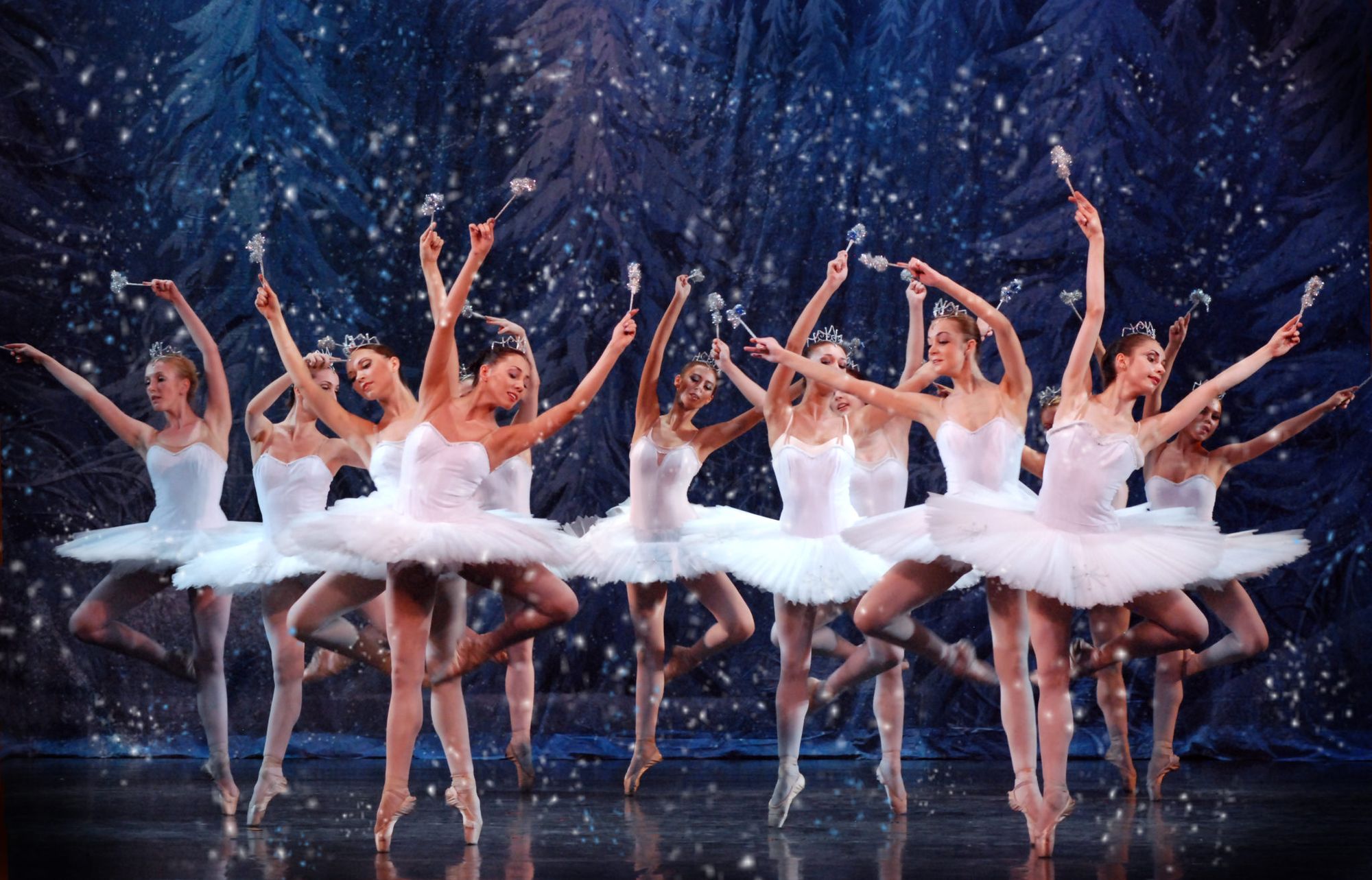 This chilly weekend offers lots of opportunities to get some holiday shopping done and indulge in holiday treats.
There are also three productions of The Nutcracker (one by Brooklyn Ballet, one by The State Ballet Theatre of Russia, and a hip-hop version featuring Kurtis Blow) and diverse musical performances.
With so much going on, we've looked ahead and included a few bonus events scheduled for Monday, Tuesday, and Wednesday.
Don't forget to check out the BKLYNER Calendar for more events happening around town or to list an event of your own.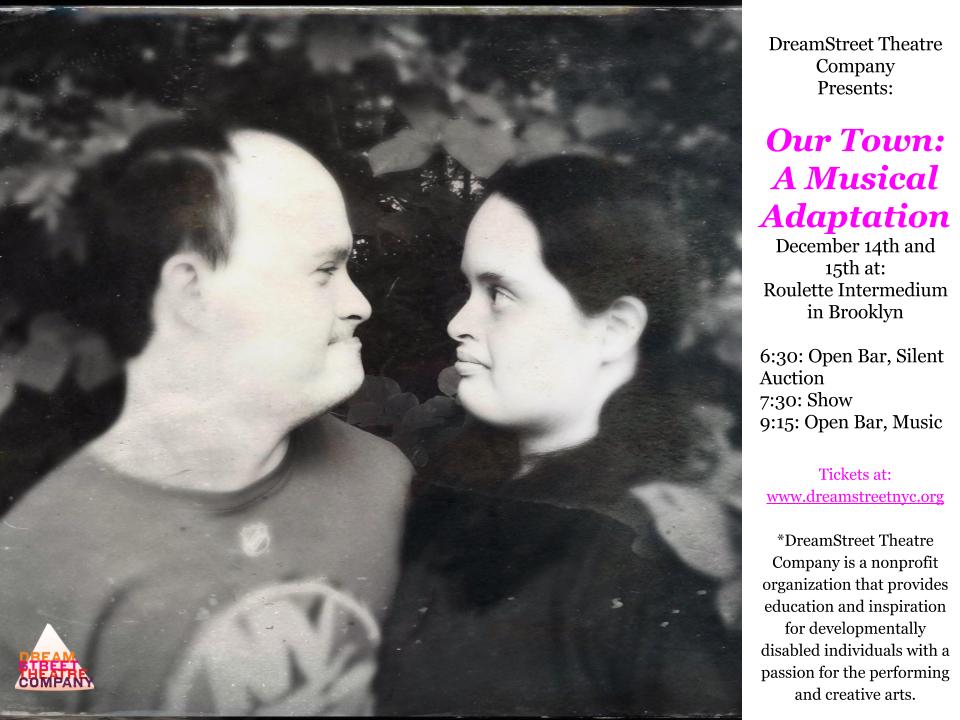 Our Town: A Musical Adaptation by DreamStreet Theatre Company
When: Thursday, December 14 and Friday, December 15 at 6:30pm
Where: Roulette Intermedium, 509 Atlantic Avenue (at 3rd Avenue), Boerum Hill
What: Set in a small American town, Wilder's three-act play tells stories of the townspeople's everyday lives. The DreamStreet Theatre crew has adapted this classic to take place right here in our own borough, telling new tales through song and dance. Read more about it here.
How Much: Tickets start at $25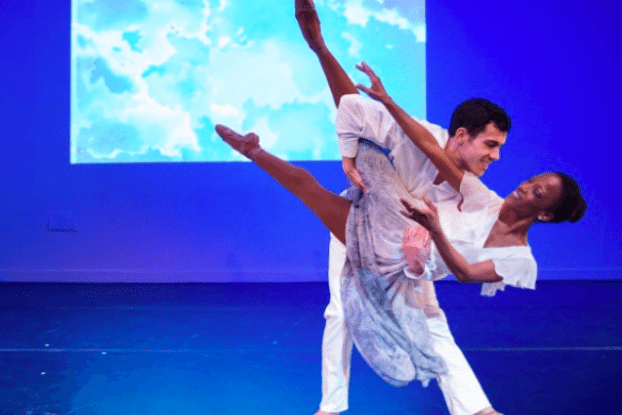 The Brooklyn Nutcracker
When: Thursday, December 14 at 7:30; Friday, December 15 and Saturday, December 16 at 3pm & 7:30pm
Where: Irondale Ensemble, 85 South Oxford Street (at Lafayette Avenue), Fort Greene
What: Brooklyn Ballet re-imagines a holiday classic. The Brooklyn Nutcracker fuses ballet, hip-hop, and various world dance genres, transforming familiar Nutcracker characters and scenes to represent the culture and diversity of Brooklyn.
How Much: Tickets $15 – $97

MoCADA's Winter DIY Fest
When: Saturday, December 16—Sunday, December 17, 12pm to 6pm
Where: MoCADA, 80 Hanson Place, Fort Greene
What: For two days, MoCADA will showcase the work and crafts of local artisans and businesses, offering shoppers the chance to find unique holiday gifts and support local Black artists.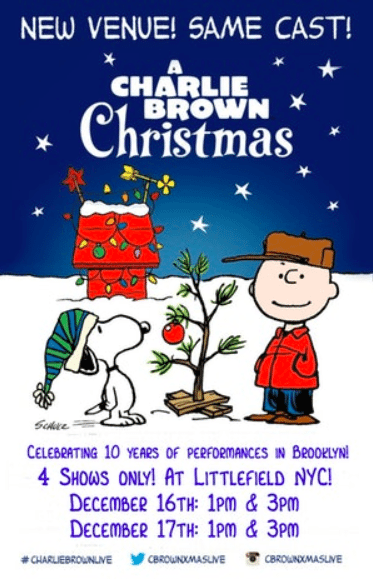 A Charlie Brown Christmas Live!
When: Saturday, December 16—Sunday, December 17, 1pm & 3pm
Where: littlefield, 635 Sackett Street (between 3rd & 4th Avenues) , Gowanus
What: Join the Peanuts gang in their tenth year of performing the classic Charlie Brown Christmas special live, complete with a jazz trio playing the iconic Vince Guaraldi score. Fun for the whole family!
How Much: Tickets $15, free for children under two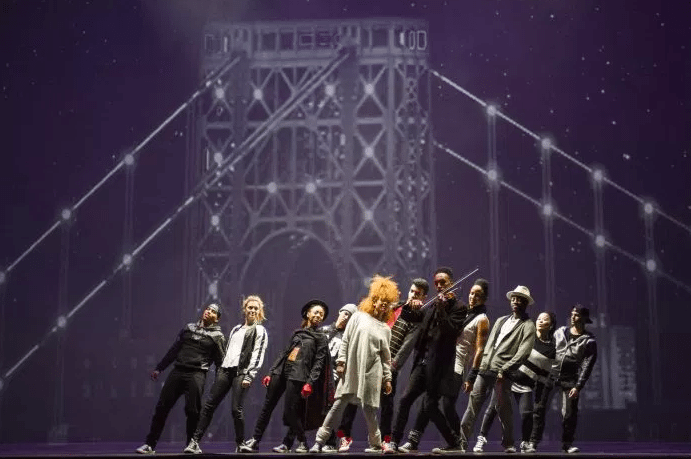 The Hip Hop Nutcracker
When: Saturday, December 16 at 8pm
Where: Kings Theatre, 1027 Flatbush Avenue, Flatbush
What: A contemporary re-imagining of Tchaikovsky's classic score through explosive hip-hop choreography performed by a dozen all-star dancers, an on-stage DJ, and electric violinist before digital scenery. Read more about it here.
How Much: Tickets $29 – $79
Vicky Chow & Ben Reimer Duo: Softcore
When: Saturday, December 16, 8pm
Where: Roulette, 509 Atlantic Avenue, Boerum Hill
What: A performance by pianist Vicky Chow and percussionist Ben Reimer with newly commissioned solo and duo works with multimedia by composers Nicole Lizée, Vincent Ho, and Christopher Cerrone.
How Much: Tickets $20, $15 students/seniors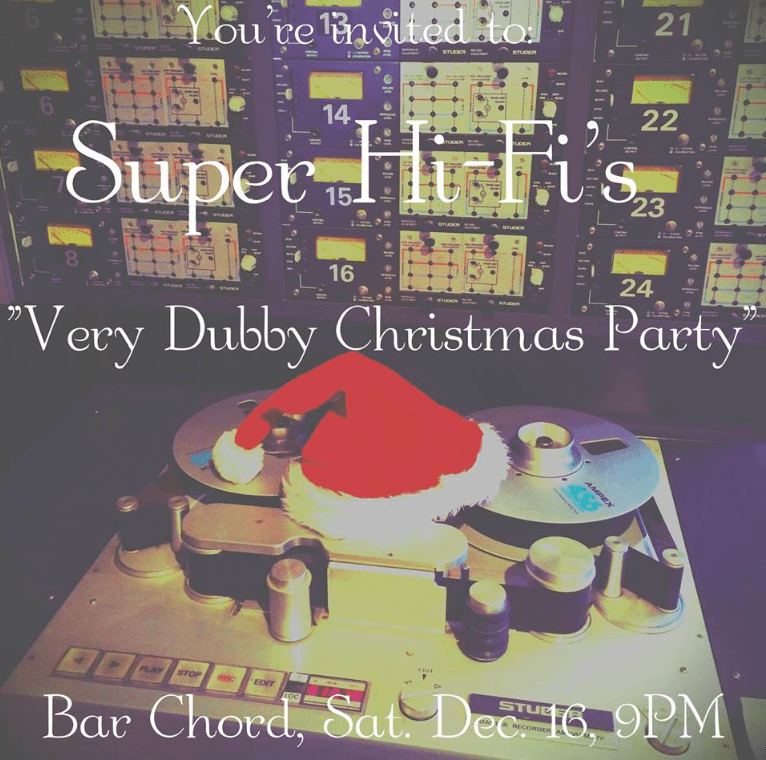 Super HiFi's 4th Annual "Very Dubby Christmas" Party
When: Saturday, December 16, 9pm
Where: Bar Chord, 1008 Cortelyou Road, Ditmas Park
What: Celebrate the holidays with Super HiFi as the band plays dub versions of Christmas carols at this annual show. Learn more about Super HiFi's Ezra Gale here.
How Much: Free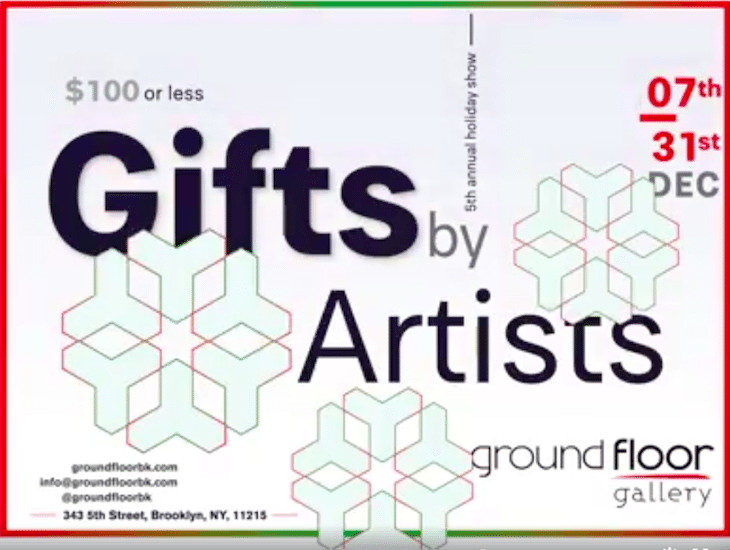 Gifts By Artists Holiday Show
When: Exhibit on view from Saturday, December 2 through Sunday, December 31
Where: Ground Floor Gallery, 343 5th Street, Park Slope
What: Ground Floor Gallery is hosting its 5th Annual Holiday Show, featuring small, unique gifts created by more than 50 artists. Most works on sale will be less than $100 and include ceramics, jewelry, small paintings, gift tags, ornaments, scarves, and other creative gift ideas.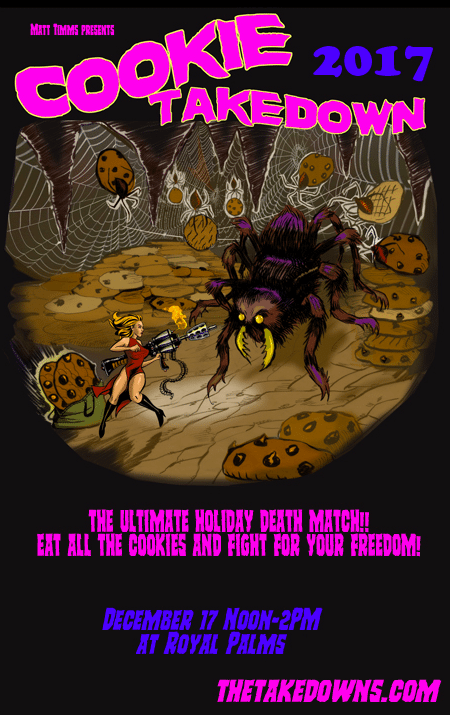 Brooklyn Holiday Cookie Takedown 2017
When: Sunday, December 17, 12pm
Where: Royal Palms Shuffleboard Club, 514 Union Street, Gowanus
What: Local home cooks create batches of home-baked cookies and fight to the death for your approval! Try them all!
How Much: Tickets $25
Greenpoint Holiday Market
When: Sunday December 17 from 12pm to 6pm
Where: Threes @ Franklin + Kent, 113 Franklin Street, Greenpoint
What: For the first three Sundays of December, Threes Brewing is hosting a holiday market featuring gift items from select local vendors. The brewery is also hosting a Holiday Pop-Up at its Gowanus location at 333 Douglass Street on the same three Sundays—December 3, 10, and 17.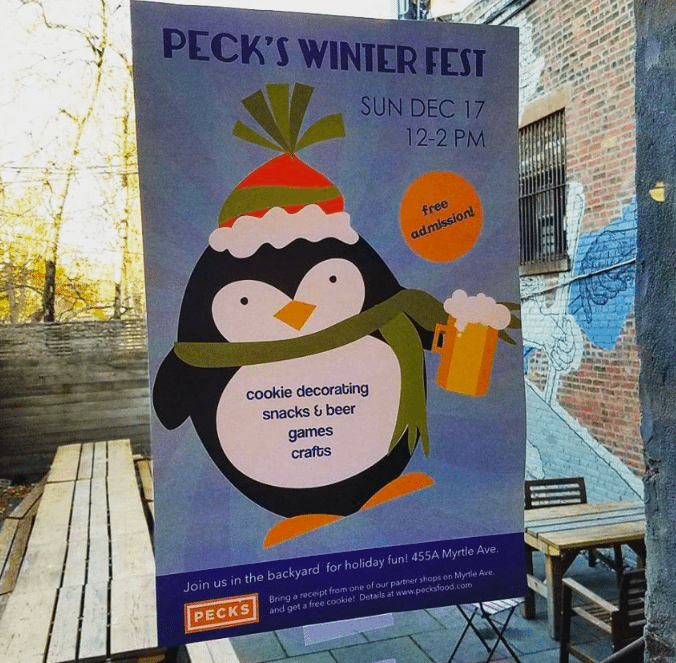 Peck's Winter Fest
When: Sunday, December 17, 12pm to 2pm
Where: Peck's, 455A Myrtle Avenue (backyard), Clinton Hill
What: The neighborhood specialty grocer is hosting a free winter fest featuring crafts, food, drinks, and games including: sugar cookie decorating, "Rein-BEER" ring toss, a penguin pop up, snowmen decorating, latkes, sufganiyot (donuts), hot cocoa and cider. Bring a receipt from a participating store dated December 10-17 and receive a free sugar cookie to decorate (one free cookie per person). See the list of participating stores here.
Brooklyn Symphony Orchestra At Brooklyn Museum
When: Sunday, December 17, 2pm
Where: Brooklyn Museum, 200 East Parkway, Prospect Heights
What: Enjoy Liszt's Mephisto Waltz No. 1 and Schumann's Symphony No. 4 in D minor, as well as a solo performance of Bottesini's Double Bass Concerto No. 2 in B minor by Timothy Cobb.
How Much: Tickets $20 in advance, $25 at door; $10 for museum members and seniors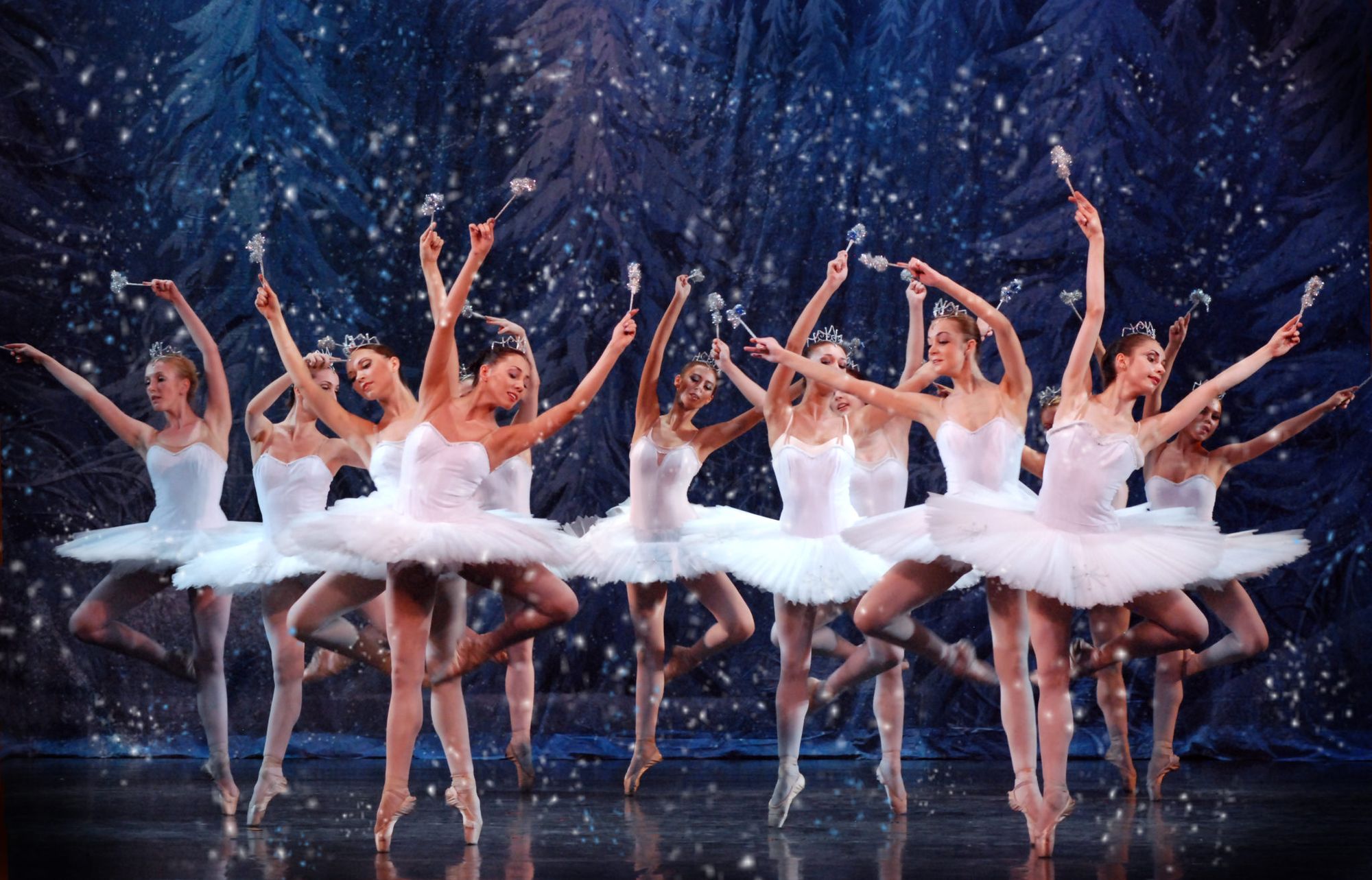 The Nutcracker
When: Sunday, December 17, 3pm
Where: On Stage at Kingsborough, 2001 Oriental Boulevard, Manhattan Beach
What: The State Ballet Theatre of Russia perform this holiday favorite, complete with fairies, princes, toy soldiers, an army of mice, and Tchaikovsky's wondrous score.
How Much: Call the box office at 718-368-5596 for tickets $32-$37
The 9th Annual Latke Festival
When: Monday, December 18, 6pm to 8:30pm
Where: Brooklyn Museum, 200 Eastern Parkway, Prospect Heights
What: This annual tasting event is dedicated to celebrating the best latkes and creative interpretations of a potato pancake in New York City. Celebrate the holidays with food, drink, and music while voting for the Best Latke in NYC!
How Much: Tickets $55 – $120
Liederabend: Art Song Recital
When: Tuesday, December 19, 7:30pm to 9m
Where: Brooklyn Music School, 126 St Felix Street, Fort Greene
What: Brooklyn Music School's Brooklyn Opera Works (BOW) program presents their first annual Liederabend, a celebration of classical art song. This year's concert will showcase a selection of songs by Schubert, Strauss, Brahms, and Schumann.
How Much: Tickets $15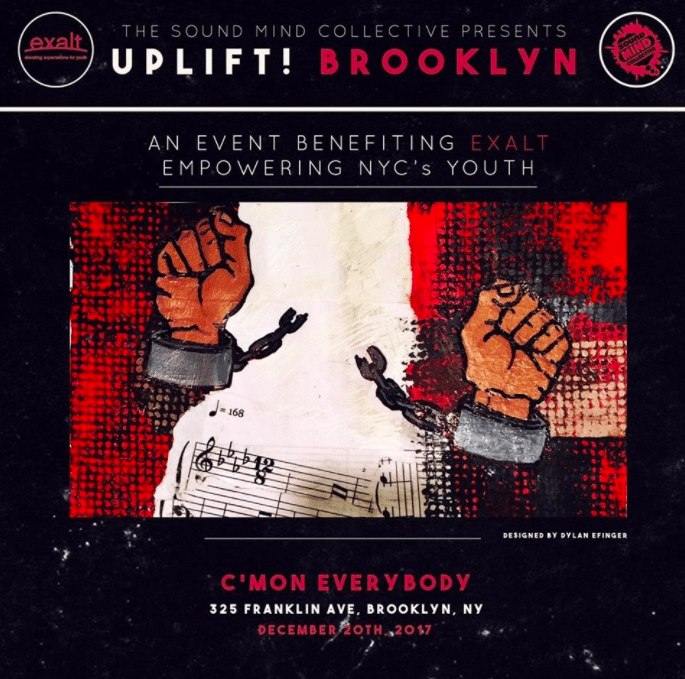 Uplift BK! Exalt Benefit
When: Wednesday, December 20, 7pm to 11:30pm
Where: C'mon Everybody, 325 Franklin Avenue, Clinton Hill
What: A night of music and comedy raising money for the EXALT Youth Program. Hosted by comedian Carolyn Castiglia, the event features music from Qaasim & The Juggernaut War Party, Wishes & Thieves, Mister Reed, and more.
How Much: Tickets $15 in advance, $20 at door