Brooklyn's Very Special Recordings Brings Back The Mixtape
Ezra Gale has spent the past several years auditioning to replace James Brown as the hardest working man in show business, serving as founder, bandleader, and sideman in a series of genre-splitting projects (start with Afrobeat, jazz, classic country, dub reggae, and you're just scratching the surface). Somehow along the way the Brooklyn-based bassist managed to start a holiday tradition at Ditmas Park's Bar Chord. He's brought his band Super HiFi to play dub versions of Christmas carols at the club for three years running.
With the approach of Yuletide 2017, it looked like the neighborhood might have to do without a Rasta Santa party this year, as Gale is even busier than usual. His hyper-local record label Very Special Recordings will celebrate the release of its Brooklyn Mixtape with a show at Secret Project Robot in Bushwick on Sunday. And he's prepping a new Super HiFi album, their first on vinyl, that's due in February.
But Gale must have a crew of elves working overtime somewhere. Super HiFi will embark on a "Very Dubby Christmas" tour this year, with performances in the Bronx and at Rockwood Music Hall in Manhattan bookending the December 16 gig that will bring the show back to Cortelyou Road for a fourth year.
The shows have grown quite popular—using the ultra-familiar melodies from traditional Christmas carols as the skeleton for dub-reggae style sonic excursions really delivers the best of both worlds. You can hear an online sample of the music on one of the band's two Yule Analog CDs, but there's no substitute for the live experience.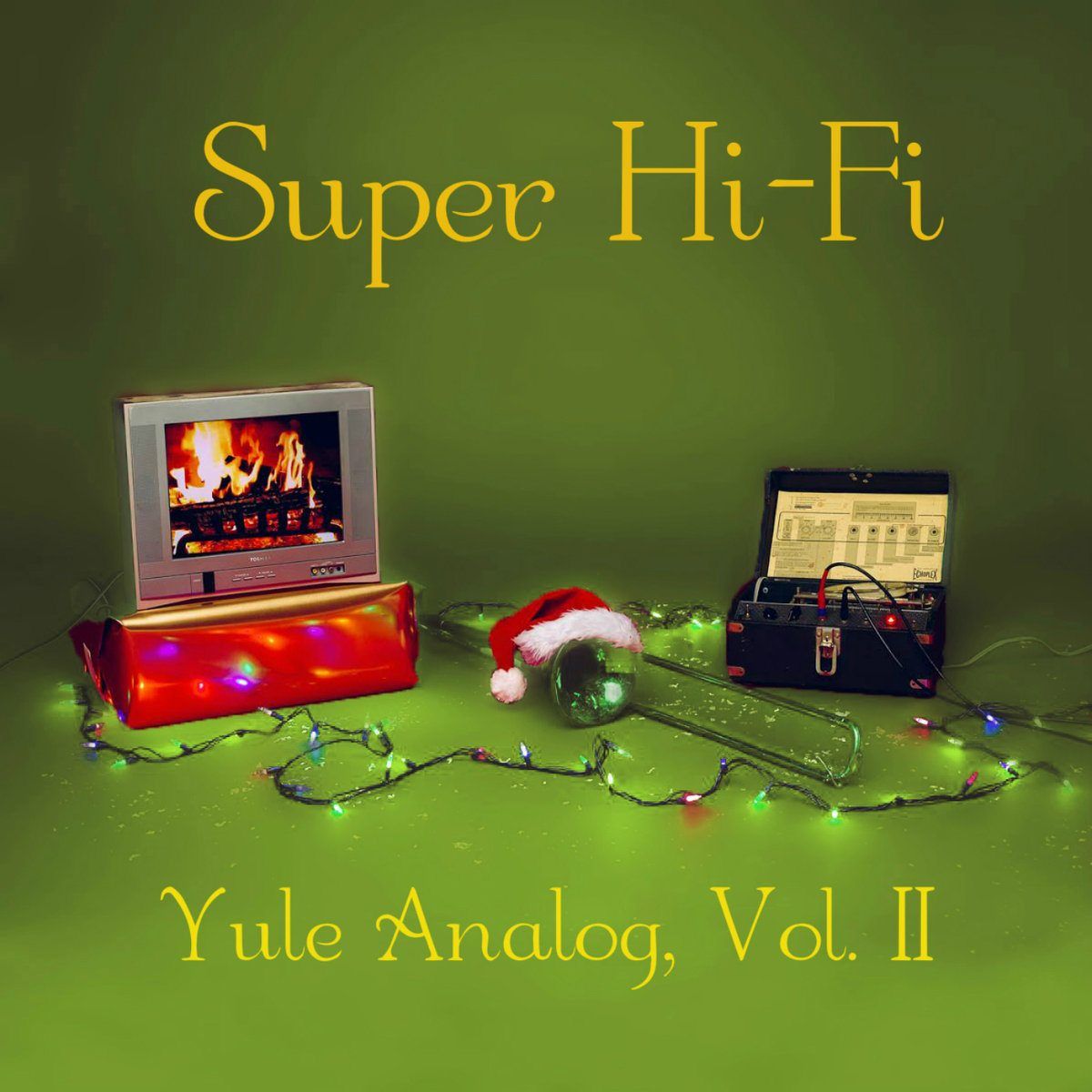 Since last year's show, Gale's been busy tending to a record label that's released music by almost a dozen Brooklyn exemplars of "experimental pop," delivering the goods not only as digital downloads but also on cassettes.
The unexpected format has its roots in very practical concerns. "A lot of it comes down to how cheap they are," Gale explained. "They're cheap to manufacture, so we can offer them for cheap too. That means we can take chances and put out a lot of stuff we really like. If I was to put out a vinyl record and it didn't do well, that would probably be the end of it right there, because that would be several thousand bucks, but a cassette lets us not worry so much about that and just curate a really great roster of music."
Most of the cassettes offered include digital downloads of the music and, at $7 and $8, are sometimes cheaper than the digital albums. It's easy to suspect that this particular analog angle is an elaborate prank, poking fun at the current fetish for vinyl albums.
"Calling it a prank might be giving us too much credit." laughed Gale. "I might call it a gimmick to get more attention to these releases, since as you say you can enjoy the music even if you (gasp!) don't own a cassette player, but we're definitely serious about curating great music."
Gale isn't the only one who's seen a reason to bring back cassettes as a vehicle for contemporary music. "it's a whole movement," he said. "A small one, for sure, but similar to the vinyl resurgence there has been a flowering of little labels that put out cassettes and an audience that is hungry for a more tangible and tactile way to listen to music."
In 2018, Very Special Recordings will go one step beyond the cassette format. "The new Super Hi-Fi, Blue And White, is going to be the first release on vinyl for the label. We've tried to challenge ourselves with each release in some way and tried to make the artwork and packaging tie into the music. On our first LP, Dub To The Bone, the cover was a photo taken of us [using an antique box camera] in front of an enormous sound system—the implication being that this is new content delivered in a classic or analog way. With Blue And White, the covers are all being hand-printed by the amazing printmaker Robert Swainston, so they're all going to be slight variations from the same woodcut. This echoes the aesthetics of dub music, where you have endless variations spun off of one source material."
Blue and White breaks new ground stylistically as well as in its format and presentation. Previous Super HiFi releases were focused on instrumental music, but including vocals throughout the album is "the new element this time around," according to Gale. "I wrote the lyrics and I'm singing everything, except that on the song Fergie I have my bandmates from Bourbon Sprawl, Drew Fleming and Vincent Giangola, singing with me, and on the title song I convinced my wife Erica to sing backup."
Giving something more than music has been a hallmark of the Very Special Recordings aesthetic. "The art and packaging is a huge factor in all the releases and something I'm really proud of," Gale said. "I want them to be worth owning even if you never play the cassette."
He's aware playing the cassette might take a little extra effort these days. "The easiest is just to go to our Bandcamp page and download the music," Gale admitted. "But you can do what I just did too and order a Walkman (it's like an iPod for cassettes…!) from Amazon for like 20 bucks and hook it up to the aux input in your car! I'm telling you, it's amazing. You can also go to those shops on Canal Street, believe it or not, and buy boom boxes and cassette players for cheap."
The label's commitment to Brooklyn musicians is as distinctive as the choice of cassettes as a primary medium. "It happened mainly because I just started checking out friends and friends of friends and being so knocked out by how much creativity and talent there is here in Brooklyn," Gale said. "But even now that it's become part of the brand—the label compilation that we just put out is called, Brooklyn Mixtape—I am open to releasing non-Brooklyn music at some point."
The show celebrating the release of the compilation features seven different bands who appear on the tape, including The Eargoggle, yet another one of Gale's musical initiatives. The headliner is People's Champs, whose eclectic dance rhythms are enlivened by the Superpower Horns, a brass section that's recorded with Beyonce. The melodic quintet Green and Glass will play a set, with their guitarist Ryan Dugre also making a solo appearance. Also on the bill: Sheen Marina, Dustin Carlson and Xander Naylor.
Brooklyn Mixtape Release Party
Sunday, December 3, 7:30pm
Secret Project Robot, 1186 Broadway, Bushwick
$10 cover
Super HiFi's 4th annual "Very Dubby Christmas" Show
Saturday, December 16, 9pm
Bar Chord, 1008 Cortelyou Road, Ditmas Park
Free