Weekend Art Events: August 31-Sept. 3 (T.E.A.L., J'Ouvert, The West Indian Day Parade & More)
It's Labor Day weekend, so it'll be pretty quiet around town the next few days, unless of course you are anywhere near Eastern Parkway where there will be revelry and excitement all around during the annual J'Ouvert and West Indian Day celebrations.
If you haven't checked out Coney Island Creek and the Natural World at Coney Island History project yet, Monday is the last day of the exhibit and the museum will be open.
Check the BKLYNER Calendar for more events happening around town or to list one of your own.
T.E.A.L. & The Brooklyn Cyclones Honor National Ovarian Cancer Month
When: Saturday, September 1, 6pm
Where: MCU Park, 1904 Surf Avenue, Coney Island
What: The Brooklyn Cyclones are partnering with Tell Every Amazing Lady Louisa M. McGregor Ovarian Cancer Foundation (T.E.A.L.) in dedicating Saturday's game against Staten Island to spreading awareness about ovarian cancer. At 7pm, T.E.A.L. will light up the Luna Park Parachute Jump teal, the color that symbolizes ovarian cancer.
The 10th Annual Brooklyn T.E.A.L. Walk/Run is taking place in Prospect Park next Saturday, Sept. 8. To learn more or to register, visit teal.telleveryamazinglady.org.
How Much: Tickets to the Brooklyn Cyclones game $12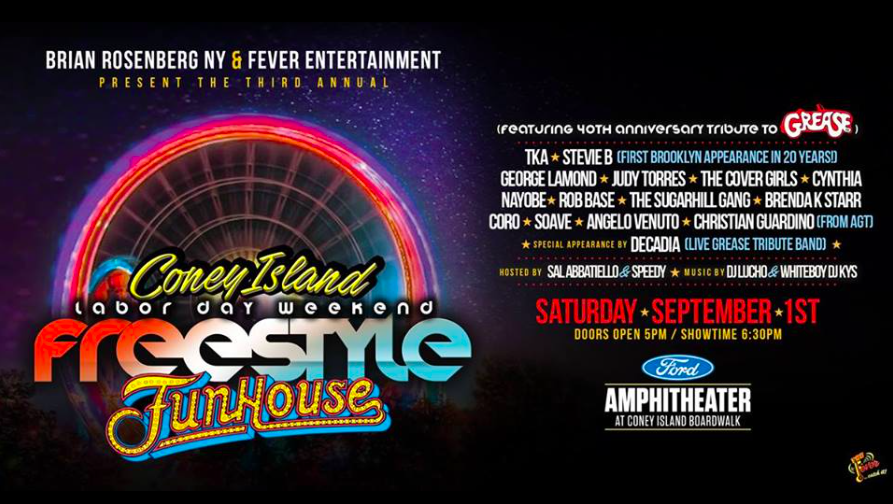 Coney Island Labor Day Weekend Freestyle Funhouse
When: Saturday, September 1, 6:30pm (doors open at 5pm)
Where: Ford Amphitheater, 3052 W21st Street, Coney Island
What: The 3rd Annual Labor Day Freestyle Funhouse Concert pays tribute to the 40th Anniversary of Grease and features live performances from Stevie B, TKA, George Lamond, Judy Torres, The Cover Girls, Rob Base, The Sugarhill Gang, Brenda K. Starr, Angelo Venuto, and more.
How Much: Tickets $39.50-$59.50
J'Ouvert
When: Monday, September 3, 6am to 11am
Where: Parade route starts at Grand Army Plaza, heads south on Flatbush Ave, east on Empire Blvd, south on Nostrand Ave, and ends at Midwood St, Prospect Heights/Crown Heights/Flatbush
What: The annual "break of dawn" celebration takes place ahead of the West Indian Day Parade with steel band music, colorful costumes and floats, and more. Dating back more than 200 years, J'Ouvert began as a celebration where French plantation owners imitated slaves and was later re-appropriated by the freed slaves to mock their former captors and celebrate their freedom. Many would smear paint and oil on their bodies to disguise themselves—a practice that continues at festivals today. Learn more here.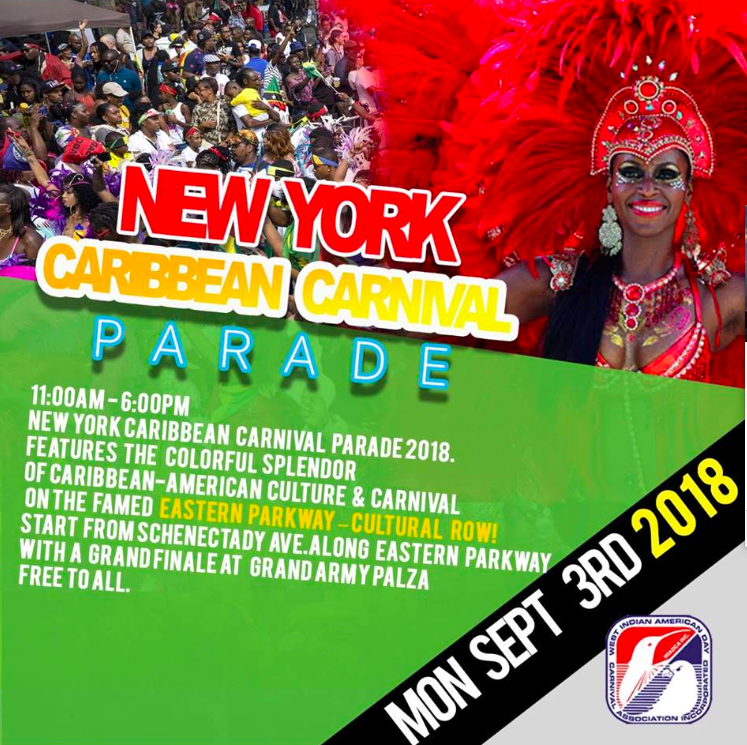 West Indian Day Parade
When: Monday, September 3, 11am to 6pm
Where: Eastern Parkway (between Schenectady Ave & Grand Army Plaza), Crown Heights/Prospect Heights
What: More than a million people flock to Brooklyn for NYC's annual Carribean celebration, featuring a festive parade, vibrantly dressed participants, flags from every island represented, food, music, and much more. Check out last year's parade here.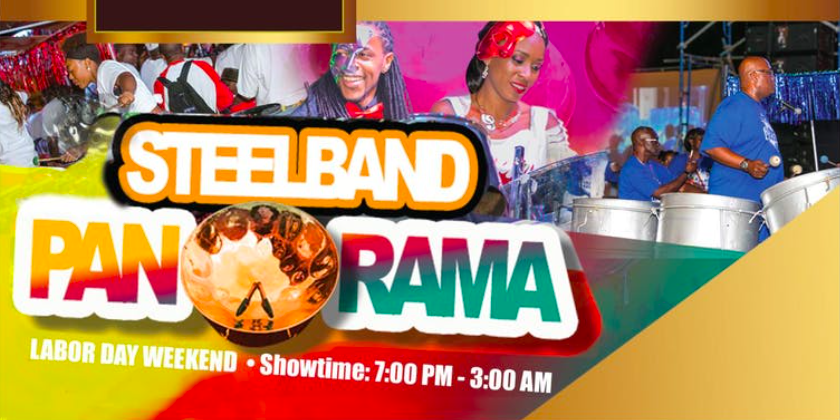 There are several events leading up to Monday's big parade, including BrassFest featuring Soca music on Friday (tickets $50-$125); a Junior Carnival and Parade for the kids on Saturday (tickets $5); the Steelband Panorama, a competition between eight of NYC's best steel orchestras on Saturday (tickets $45); and Dimanche Gras featuring Mas costume presentations and music on Sunday (tickets $35). Learn more at the West Indian American Day Carnival Association's website.
Looking ahead to next week, Wanderlust 108, featuring the "World's Only Mindful Triathlon," is scheduled for next Sunday at Prospect Park.
Wanderlust 108 (SPONSORED)
When: Sunday, September 9, 7:30am to 3:30pm
Where: The Nethermead at Prospect Park
What: Wanderlust 108—The World's Only Mindful Triathlon—brings the community together for a 5K run/walk, a dj-powered yoga session, and guided meditation in your local park. Following the triathlon, you can choose your own mindful adventure by enjoying bonus activities, perusing our Kula Market of local artisans, and stopping by Wanderlust's True North Cafe for a healthy snack or lunch. See the full schedule here.
How Much: Tickets $20-$150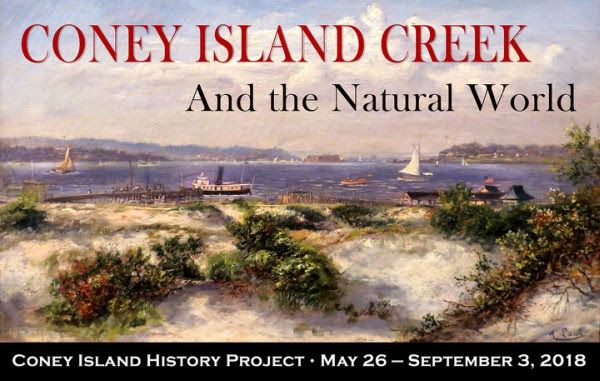 Coney Island Creek and the Natural World
When: Exhibition on view Saturday, May 26 through Monday, September 3 (open Saturdays, Sundays, and holidays)
Where: The Coney Island History Project, 3059 West 12th Street (at the entrance to Deno's Wonder Wheel Park), Coney Island
What: Organized around a timeline of Coney Island Creek from 1645 to 2018, the exhibition illustrates Coney Island's original attraction with maps, photographs, posters, art, artifacts, oral history, and video. The exhibition describes the Creek's environment through history, art, and ecology.
How Much: Free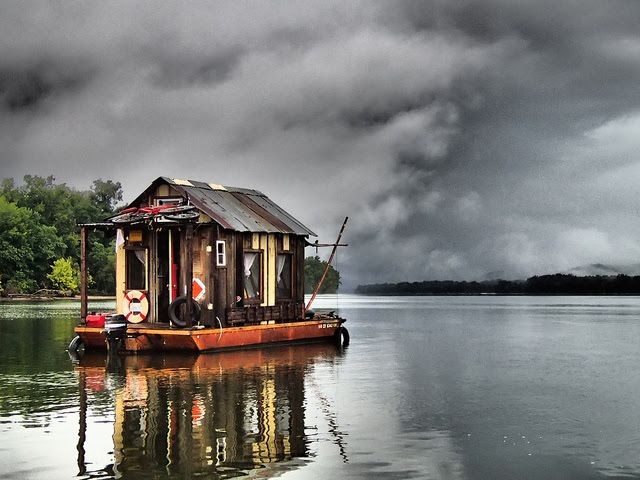 Wes Modes Presents A Secret History Of American River People
When: Exhibition on view Saturday, July 28 through Sunday, September 16
Where: The Waterfront Museum, 290 Conover Street, Red Hook
What: California artist Wes Modes traveled down the Hudson River in a recreation of a 1940s-era shantyboat, collecting stories from the people who live and work along the waterway. The artwork on view in this exhibition is part of a larger project spanning several years and covering multiple river communities.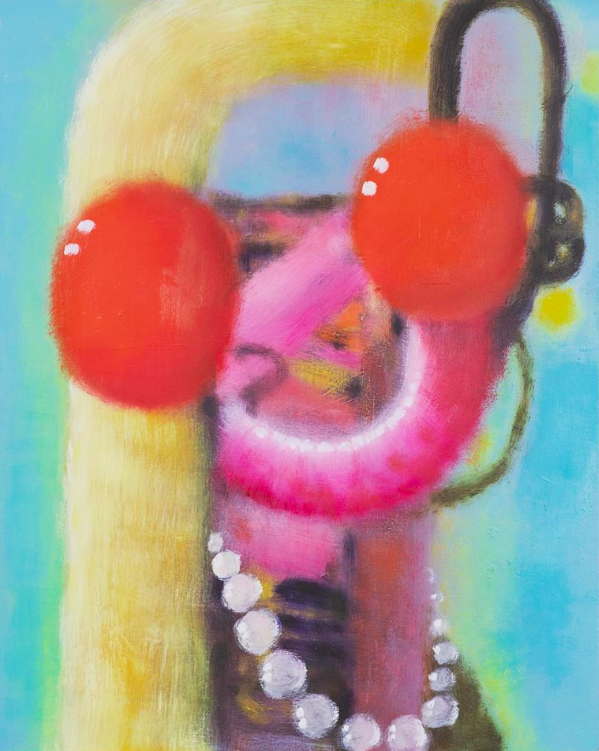 Mie Yim | Sfumato
When: Exhibition on view Thursday, August 16 through Sunday, September 16
Where: Ground Floor Gallery, 343 5th Street, Park Slope
What: The Sunset Park-based artist presents this series of abstract works, "larger-scale, sumptuous paintings created between 2017 – 2018." The name of the exhibit, "Sfumato," refers to a technique of "blending colors and shapes" which Yim credits Leonardo DaVinci for creating.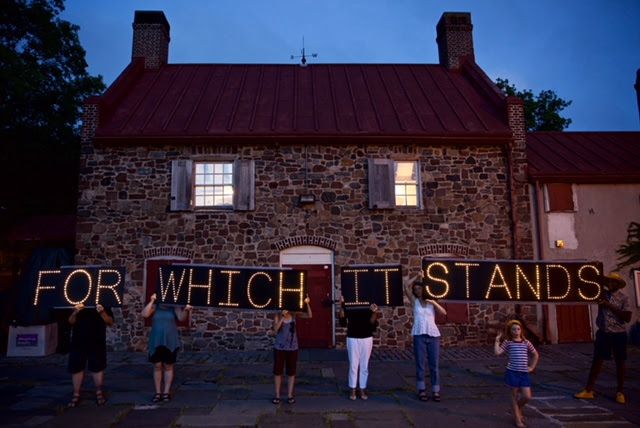 For Which It Stands—A Contemporary Art Exhibit
When: Exhibition on view Thursday, August 23 through Sunday, October 14, Fridays 3pm to 6pm or by appointment
Where: The Old Stone House, 336 3rd Street (between 4th & 5th Avenues), Park Slope
What: The Old Stone House presents this contemporary art exhibition that connects Brooklyn's revolutionary history to some of today's most pressing issues. Artists reinterpret and offer their "fresh take on the flags of the American Revolution and today, including the contradictions inherent in their symbolism."