Weekend Art Events: August 16-18 (Sand Sculpting, Sundance Shorts, Pop-Up Reading Room & More)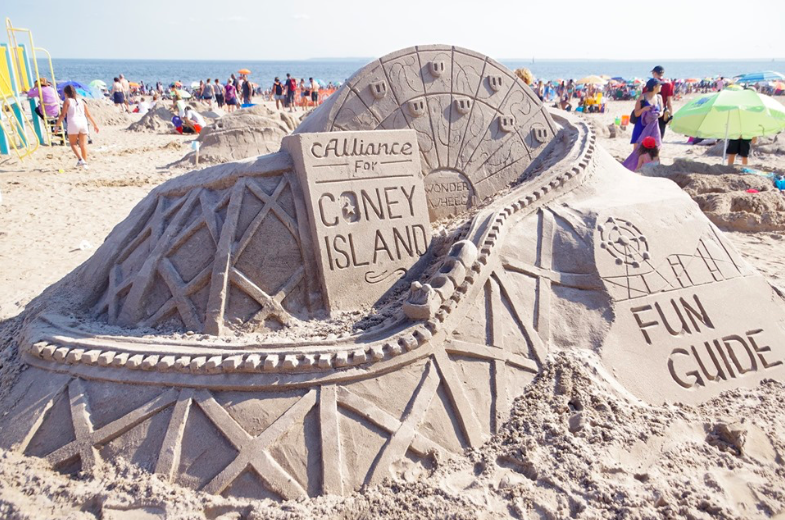 Savor the last few weeks of summer with a variety of events throughout Brooklyn this weekend! There are plenty of block parties to get the whole family outside, such as Summer Strolls 2 and the Red Hook Initiative Block Party. Looking to spend some time indoors? Check out the Sundance Shorts Tour at the Williamsburg Nitehawk.
Bklyner Calendar has more events happening around town and you can list one of your own.
Friday, August 16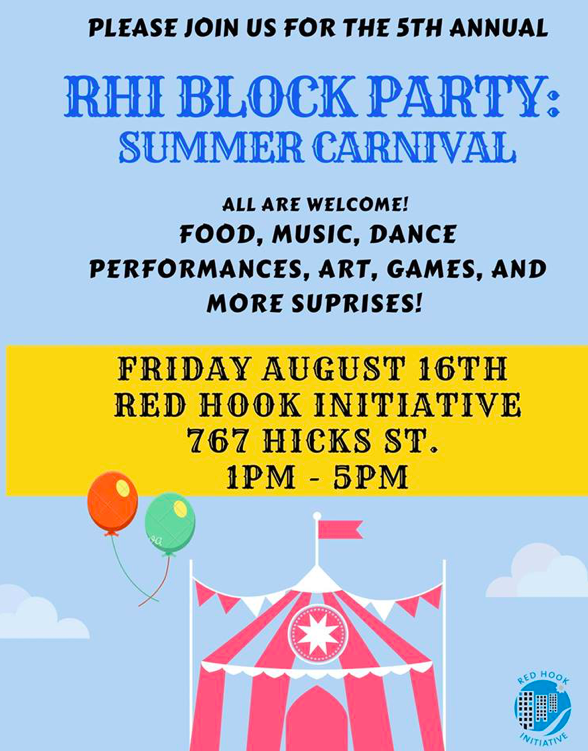 RHI BLOCK PARTY at Red Hook Initiative, 1pm [Free]: This annual block party/carnival is going into its 5th year of festivities! Take advantage of the summer Friday by stopping by and celebrating with neighbors. There will be performances, art, games, food, and more.
NO MORE WATER EXHBITION at The Old Stone House, 3pm (through Oct. 11) [Free]: This exhibition brings together emerging artists Tahir Carl Karmali and Justin Sterling to respond to The Old Stone House's unique space. Both artists use reclaimed and abstracted vernacular materials—including used cell phone batteries and broken windows—to symbolize local and global policies that contribute to inequality and displacement. Read more about the exhibit here.
Saturday, August 17
SUNDANCE SHORTS TOUR at the Williamsburg Nitehawk, 11am (+ Aug. 18) [Tickets $13]: The 2019 Sundance Film Festival Short Film Tour features seven short films selected from this year's Festival. This event is widely considered the premier showcase for short films and the launchpad for many independent filmmakers for more than 30 years.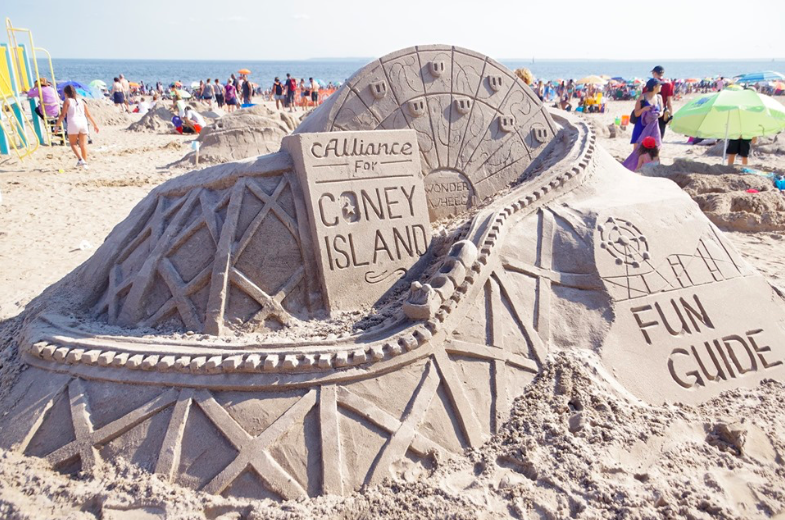 29TH ANNUAL SAND SCULPTING COMPETITION at Coney Island, 12pm [Free]: This family-friendly event returns for its 29th year with first, second, and third prizes awarded in the following categories: Family, Individual, Adult, and Adult Group. Registration for the free competition begins at noon.
RIVERHEAD POP-UP READING ROOM at the Greenway Terrace at Brooklyn Bridge Park, 4pm [Free]: The Riverhead Pop-Up Reading Room returns to Brooklyn Bridge Park this summer with a celebration of our most cherished canine companions, both fictional and real. Come by this special "pup-up" reading room with your dog, or come by to hang out with other dogs and dog-lovers while browsing a curated collection of Riverhead Books.
CREEKERS JAMBOREE at Gowanus Dredgers Canoe Club Boathouse, 5pm [Free]: Creekers Jamboree celebrates Roots and Americana music on the third Saturday of every month throughout the summer. This month features performances by Stillhouse Serenade and Pointers Revenge.
Sunday, August 18
POP-UP PERFORMANCE: BROOKLYN SYMPHONY ORCHESTRA at Brooklyn Museum, 2pm [Free with museum admission]: Drop by Brooklyn Symphony Orchestra's new series of intimate pop-up performances, highlighting members and featured musicians as the Orchestra in Residence activates Brooklyn Museum's Beaux-Arts court with a selection of classical music from across the globe.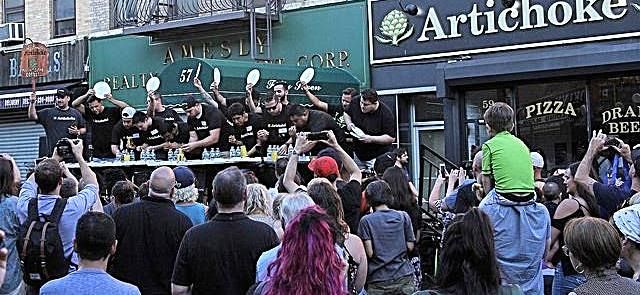 SUMMER STROLL 2 at 5th Avenue between Dean & St. Mark's, Park Slope, 5pm [Free]: Bring friends and family to the Park Slope Fifth Avenue BID's second of three Summer Strolls! 5th Avenue between Dean Street and St. Mark's will be closed to traffic for fun activities, such as the Artichoke Pizza Eating Contest (6pm), salsa dancing, a pop-up park, and more.
LASONORA PONCEÑA/JOSE "EL CANARIO" ALBERTO/DJ LUCHO at Ford Amphitheater at Coney Island, 6pm [Free]: Check out the last concert of City Parks Summerstage shows with performances by La Sonora Ponceña ("The Ponce Sound"), one of New York's longest running salsa bands; Jose "El Canario" Alberto, a Dominican salsa vocalist; and the Bronx's DJ Lucho, a mentee of freestyle legend "Little" Louie Vega.
Ongoing…
OSCAR @ THE CROWN at 3 Dollar Bill, through August 25 [Tickets begin at $25]: Directed by Shira Milikowsky, this performance combines sequins, reality television, and the complete works of Oscar Wilde. OSCAR @ The Crown is an immersive nightclub musical detailing the rise and fall of one of history's most flamboyant characters.
CONEY ISLAND HISTORY PROJECT: SALVATION BY THE SEA at Coney Island, through Sept. 2 [Free]: View historic artifacts, photographs, maps, ephemera and films of Coney Island's past and this year's special exhibition Salvation by the Sea: Coney Island's 19th Century Fresh Air Cure and Immigrant Aid Societies. This exhibit explores an era of Coney Island's history by examining the role that the beachfront played in saving lives and providing a livelihood for the waves of immigrants who came to America between the 1870s and 1920s.