Water Main Break Disrupts Evening Commute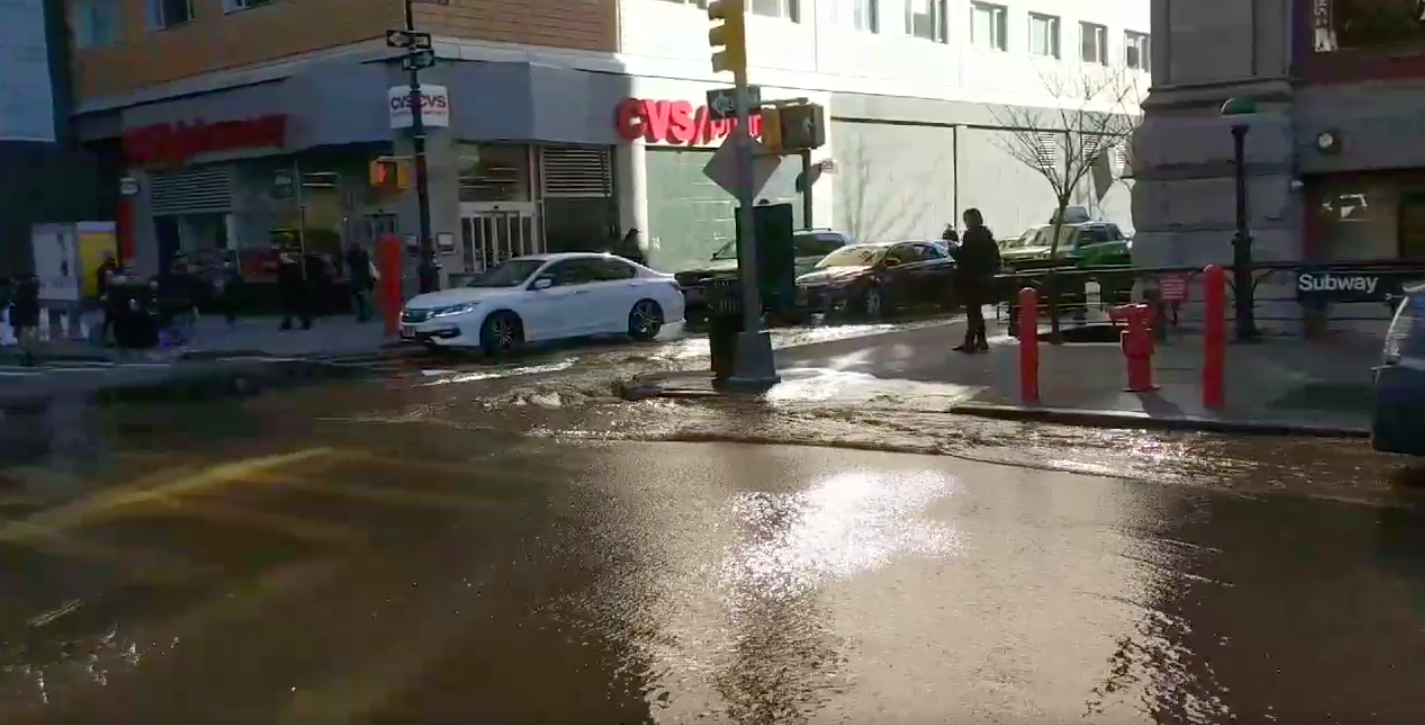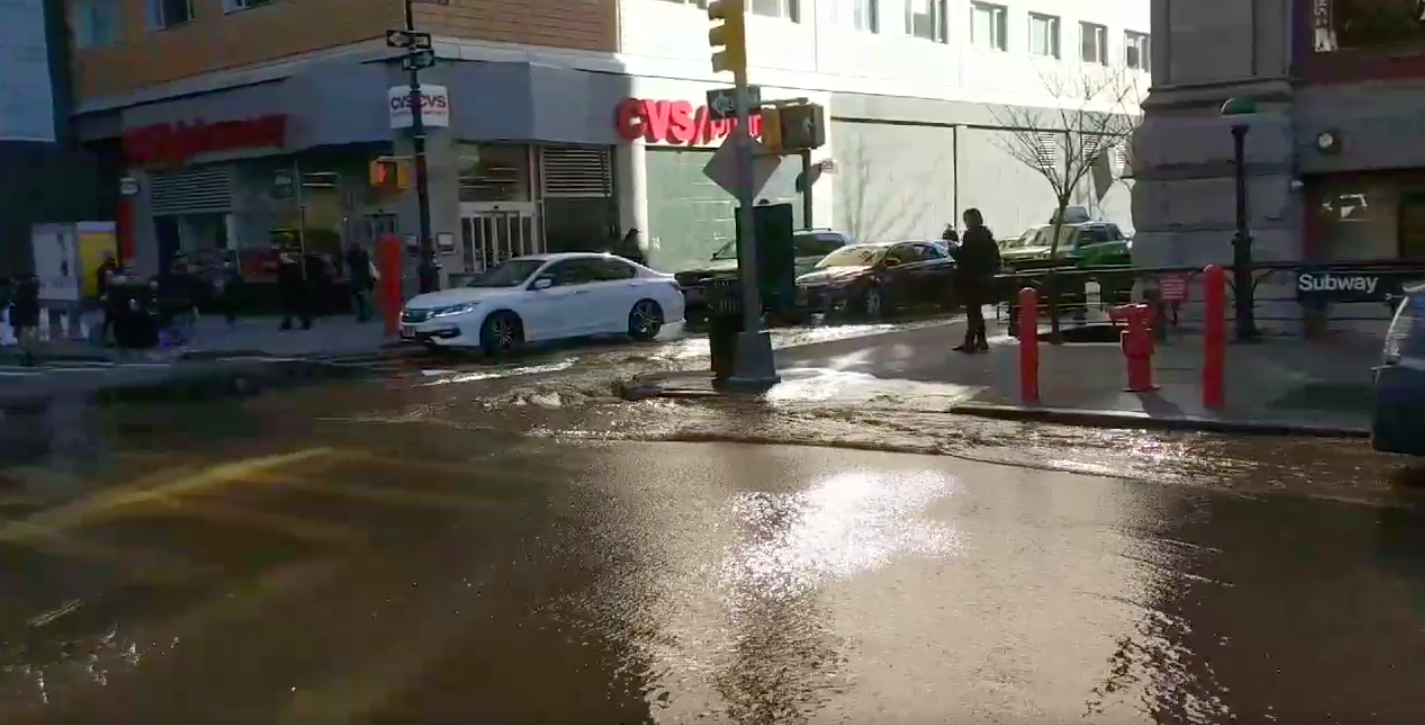 After a fallen tree caused major delays on the B and Q lines this morning, it's now being reported that a broken water main at Montague and Court Streets in Brooklyn Heights is wreaking havoc on Q and R service.
A break at 156 Montague Street was reported to the FDNY at approximately 3:15pm today, according to DNA Info. Crews went in to make repairs to a 12-inch pipe and are currently still on the scene working.
Court Street station was flooded ankle-deep and brown water is streaming down Montague Street.
According to the MTA website, R trains are running on the Q line from Canal Street to DeKalb Avenue in both directions. Commuters are told to expect delays on Q train service.