Cuomo Announces Developers for 2,700 Units of Affordable Brooklyn Housing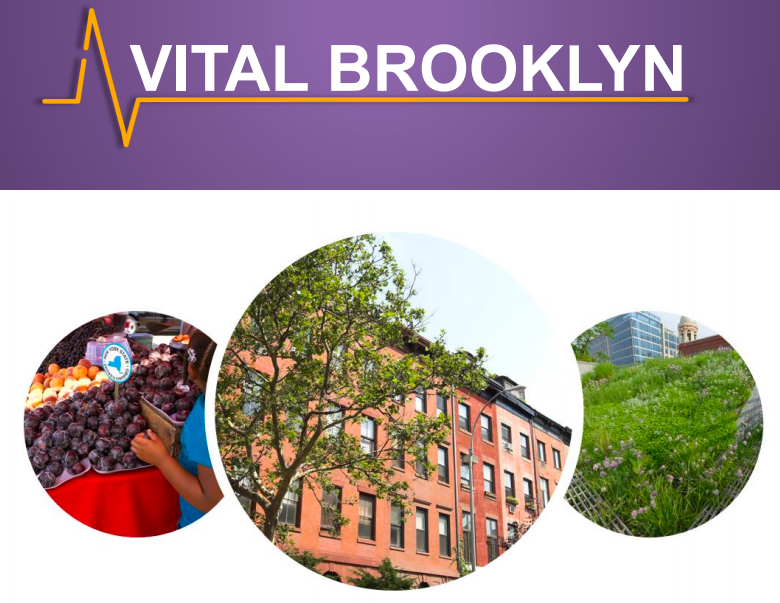 CENTRAL BROOKLYN – Governor Cuomo has announced the organizations chosen to develop 2,700 units of affordable housing in Central Brooklyn as part of his Vital Brooklyn initiative.
The four companies will develop the 100% affordable units in Central Brooklyn for residents making less than 80% of the Area Median Income. Many of the units will be targeted to seniors, and some will provide support services for the developmentally disabled, families struggling with homelessness, and individuals aging out of the foster care system.
"Expanding access to affordable housing is a critical component of the Vital Brooklyn initiative to reverse the chronic social, economic, and health disparities in Central Brooklyn," Governor Cuomo said. "With the addition of thousands of new homes, we are helping to ensure that our neighbors have high-quality places to live and continuing our efforts to build a brighter future for Central Brooklyn."
The first group, consisting of RiseBoro Community Partnership, Apex Building Company, L+M Development Partner, and Services for the Underserved (SUS) was selected to purchase and redevelop the former Brooklyn Developmental Center in East New York.
More than 2,400 units will be created, with 45% available to households earning up to 50 percent of 50%. Additionally, 207 units will be available for formerly homeless individuals and families, 185 for intellectually and developmentally disabled individuals, and 156 units for seniors. Services in the area will include workforce training programs for residents.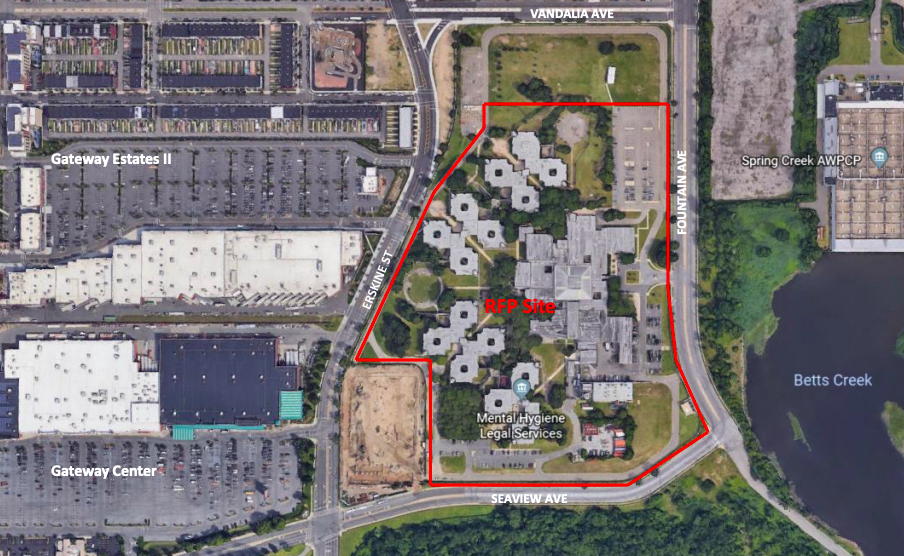 CAMBA will develop the Interfaith Broadway Site C, using grounds owned by One Brooklyn Health, to create 57 apartments which include "a Community Facility Annex in a nearby building will provide residents with access to a workforce development training center, Community Supported Agriculture drop-off point for healthy food, and Neighbors Together meal delivery for elderly residents."
The third site will be a joint venture between MDG Design + Construction, Smith & Henzy Advisory Group, and the Foundling Group Brookdale Hospital Site B. Again using land owned by One Brooklyn Health, the developers will create 152 with on-site services for the developmentally disabled and individuals aging out of foster care. Services will include "meal planning and nutrition, socialization assistance, and computer use training."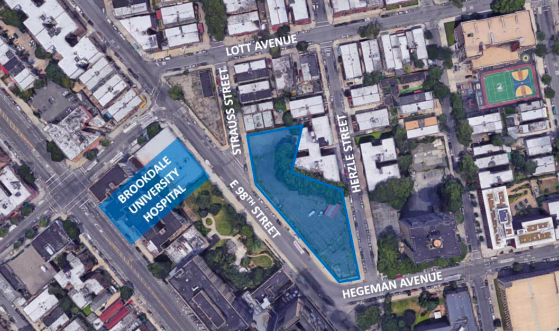 Finally, at Interfaith Herkimer Site A, the non-profit Federation of Organizations will build 119 affordable homes for seniors, with social workers, case managers and nurses on site.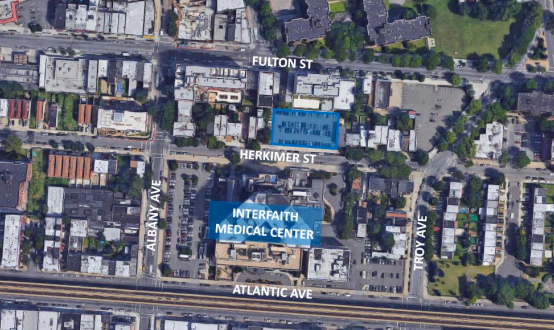 In addition to the newly announced winners, a second RFP has been released, looking for developers to create more affordable housing, this time on land owned by the SUNY Downstate Medical Center-affiliated Health Science Center at the Brooklyn Foundation. These units will help the program reach the goal of 4,000 affordable units through central Brooklyn.
Housing is just one factor of the Governor's sweeping $1.4 billion Brooklyn initiative. Other aspects of the project focus on health in Central Brooklyn, and just this summer the Governor pledged millions to help local community gardens in an effort to provide healthy, local food.
At the beginning of the year, a $700 million investment in strengthening the area's healthcare system through development and consolidation was announced as well.