Governor Cuomo Announces Nearly $700 Million for Central Brooklyn Healthcare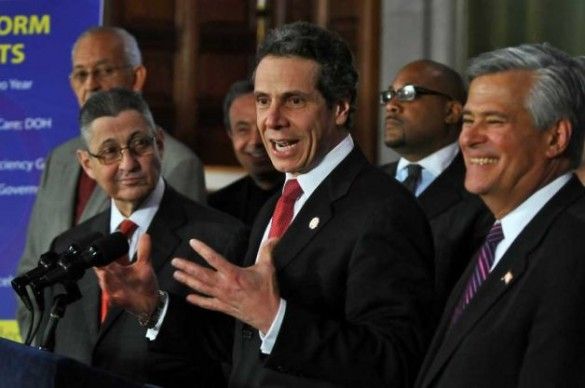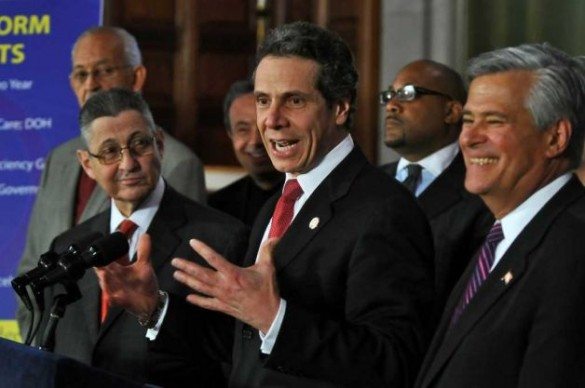 Yesterday, Governor Cuomo announced $664 million in funding for a new, unified healthcare system in Central Brooklyn that would improve access to healthcare and create new jobs in an area of the city that needs it most.
The money is part of Cuomo's $1.4 billion "Vital Brooklyn" plan, which covers investment into healthcare, education, violence prevention and job creation. The plan targets Bed-Stuy, Brownsville, Crown Heights, and East New York, though the plan has raised concerns among area residents.
"For far too long, chronic disparities in health care have contributed to systemic poverty in Central Brooklyn, and Vital Brooklyn is a national model for tackling those challenges and addressing every facet of community wellness," said Governor Cuomo. "This holistic investment creates a sustainable, unified health care system to empower historically underserved communities, support health and wellness and ensure a brighter future for the people of Brooklyn."
Central Brooklyn is an area with high rates of obesity, diabetes and high blood pressure, as well as limited access to healthy food, few opportunities for physical activity, high rates of violence and inadequate access to quality healthcare or mental services, according to the Governors statement.
The majority of the money in the Vital Brooklyn plan is for health care, funding the new One Brooklyn Health unified system, which is the result of a merger between Brookdale University Hospital Medical Center, Interfaith Medical Center, and Kingsbrook Jewish Medical Center.
$210 million from the plan will develop a 32-site ambulatory care network, which would add about 500,000 new outpatient visits each year, doubling the number of visits currently in the area. That network would also create 255 net new jobs and recruit 200 primary care physicians to Central Brooklyn, according to the statement.
Another $384 million would go towards infrastructure improvements, including a new 30-bed Intensive Care Unit (ICU) at Brookdale and an expansion of the Interfaith emergency department.
Finally, $70 million will be spent on a new Health Information Technology platform to span the entire new enterprise, developing a single integrated health record system between the hospitals.
New York State Health Commissioner Dr. Howard Zucker called the plan "an aggressive vision for health care in Brooklyn."
"We are one step closer to creating a health care delivery system that will serve as a model for access and sustainability," said Dr. Zucker.