Plan the Future of Commodore Barry Park Wednesday Night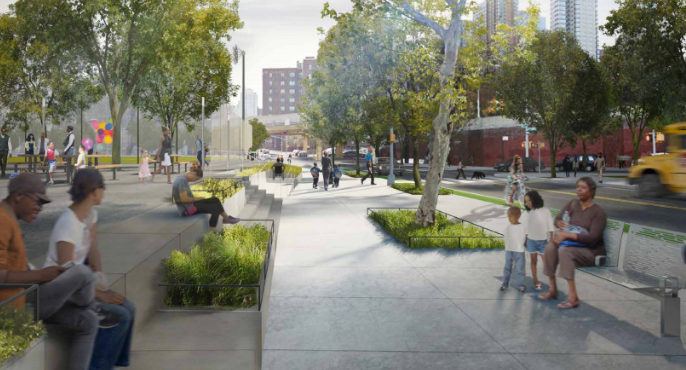 FORT GREENE – Come discuss the future of Fort Greene's second-biggest green space at a community visioning session for Commodore Barry Park tomorrow night, Wednesday, November 28.
Hosted by the NYC Parks Department and local Councilmember Laurie Cumbo (D-35), the event will be held at the Ingersoll Cornerstone Community Center, allowing residents to propose ideas for the future of the park.
Commodore Barry Park, which sits at Flushing Avenue and Navy Street, across from the Brooklyn Navy Yard, is home to a pair of baseball fields and one of Brooklyn's 15 public outdoor pools.
Two years ago, the Brooklyn Downtown Partnership released a vision plan for the Brooklyn Strand, which included some major recommendations for transforming Commodore Barry Park.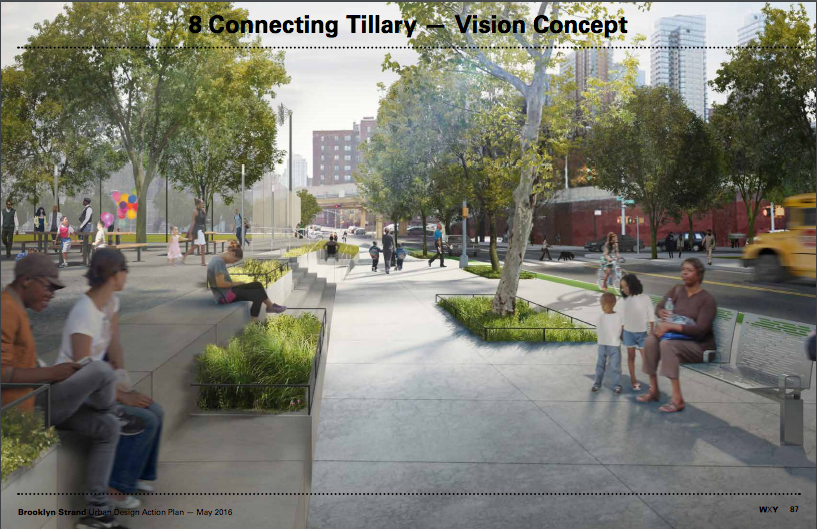 The plan proposed creating a new plaza at Tillary Street and Navy street, possibly reconfiguring the nearby BQE exits, removing fencing, and a significant amount of added lighting to expand the amount of usable land and its accessibility.
"The plan is a very grand plan that is unlikely to be realized in full, and so now the start of the work of developing consensus around priorities begins," CB 2 District Manager Rob Perris told Bklyner at the time.
The only major work done to the park in the meantime was a $54,000 renovation of the pool, which was completed in September of 2016.
According to the Parks Department, the park's east side had a renovation in 2012, which included a large lawn and performance space, along with a host of new trees, benches and landscaping around the pool.
Currently, "Sports Lighting Construction" is listed on the NYC Parks Department website under the heading of "Proposed Projects," though tomorrow's meeting appears to be much more open-ended, allowing residents to help brainstorm the future of the park.
Commodore Barry Park Visioning Session
Ingersoll Cornerstone Community Center, 177 Myrtle Avenue
Wednesday, November 28
6:30 pm