Unlicensed Van Driver Arrested For August Hit-And-Run In Marine Park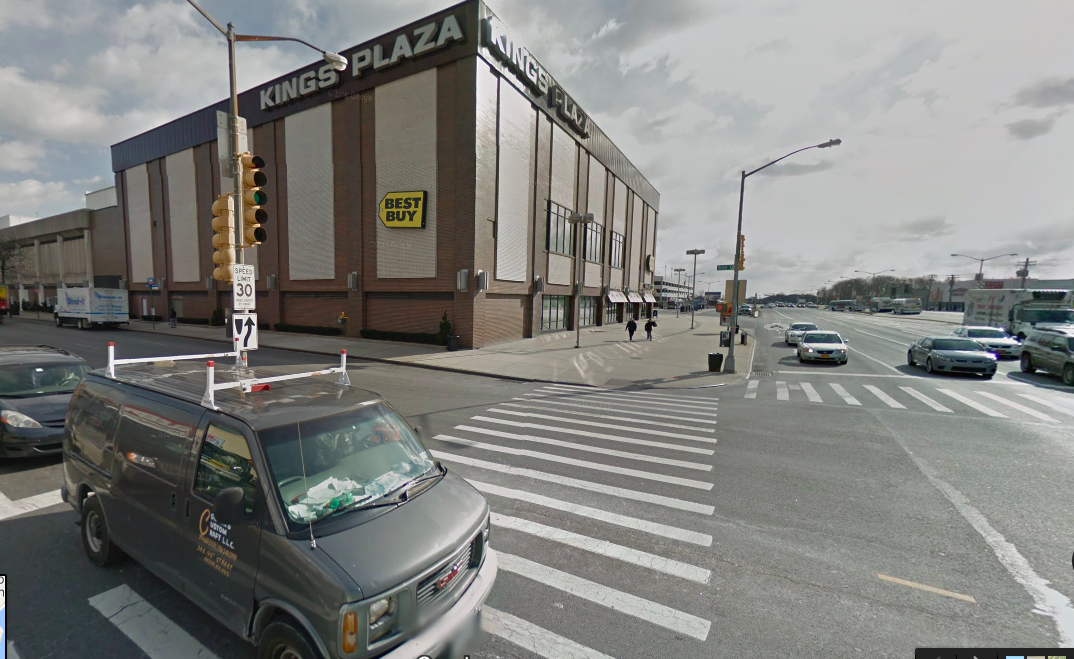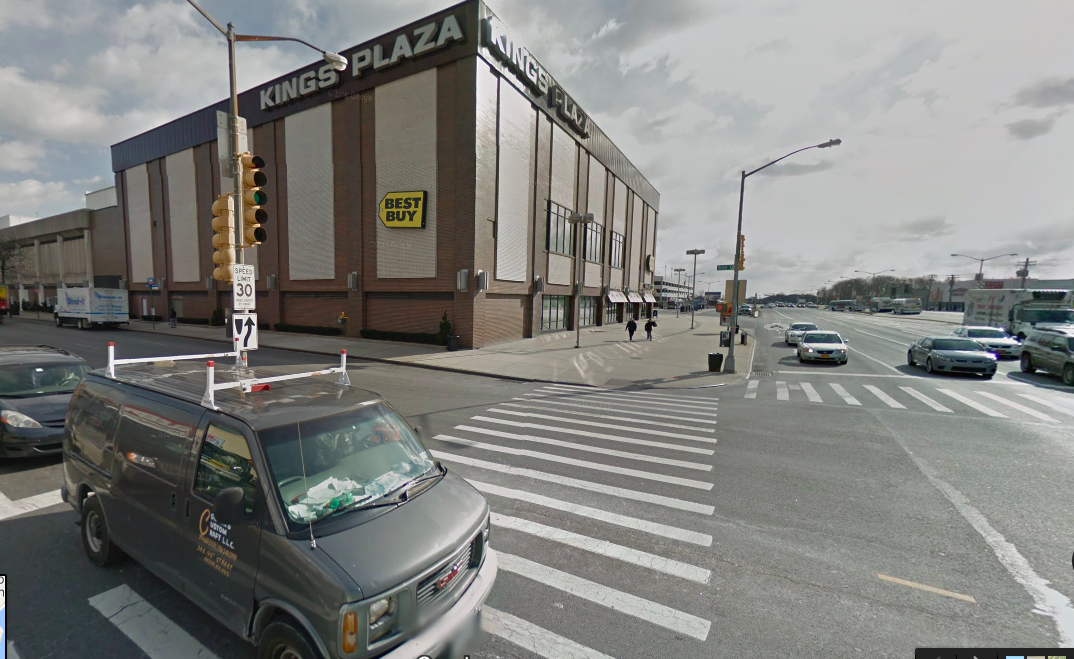 This month, a 25-year-old unlicensed livery cab driver was charged for mowing down a husband and wife in Marine Park before fleeing the scene in August.
After being pulled over for a traffic violation on Troy Avenue on February 8, cops arrested Jameson Golding for driving without a license and an equipment violation. But after questioning he was slapped with an additional charge: leaving the scene of a hit-and-run in Marine Park that left one person dead and another critically injured.
The hit-and-run killed 47-year-old Angel Sagardia while he was crossing Flatbush Avenue with his wife near Kings Plaza on August 12.
A Jameson Golding (of matching age) has at least 14 prior arrests dating back to 2008, including for driving without a valid driver's license, reckless driving, and fleeing officers, reports DNAinfo.
And this isn't Golding's first hit-and-run in the headlines: In 2014, the driver hit a pedestrian in Queens while operating an unlicensed commuter van, reports the Daily News. He was reportedly fleeing the cops at the time of the crash, leaving the pedestrian in critical condition.
Though many of his arrest records are sealed, Golding has three convictions for unlicensed driving and one open case for criminal possession of stolen property, according to the Brooklyn District Attorney's Office.
Shortly after the hit-and-run in August 2016, Senator Martin Goldman of Marine Park held a private meeting near the site, with the Taxi and Limousine Commission, the Department of Transportation, and police from the 63rd precinct about street safety improvements.
The operation of illegal commuter vans has been an ongoing issue in Brooklyn and Queens. In 2014, DNAinfo reported that many seized dollar vans had returned to the street after owners paid fines in what some officials called 'a revolving door'.
This year, however, elected officials have been cracking down on illegal commuter vans while also supporting legal operators. Legal vs. illegal drivers is an important distinction to make, according to Flatbush City Council Member Jumaane Williams.
"[Commuter vans] fill the gap in transportation starved areas," said Williams in February. "Unfortunately, commuter drivers often get painted with a broad brush and are accused of infractions that legal drivers are not committing."
Industry leaders also support the package of bills, signed by Mayor Bill de Blasio on February 15.
"[The Commuter Van Safety Act] represents long-needed reform of the Commuter Van industry," said Leroy Morrison of the Commuter Van Association of New York, and owner of Alexis Van Lines.