Under The Sun: Public Art Installation Coming To 7th Avenue Triangle
PARK SLOPE – A ten-foot-tall steel sculpture will soon be installed at the triangular Greenstreet space at Flatbush, 7th Avenue, and Park Place.
Elizabeth Masella, Public Art Coordinator for NYC Department of Parks & Recreation, presented plans for artist William Soltis' Under the Sun at the Brooklyn Community Board 6 Parks Committee meeting last Wednesday. The temporary public art installation—composed of approximately 600 pounds of steel—is part of a series of sculptures by Soltis that addresses "experimentation with the human form, positive and negative relationships and the interplay between the figure and a sculptural environment," according to the Parks Department's summary of the project.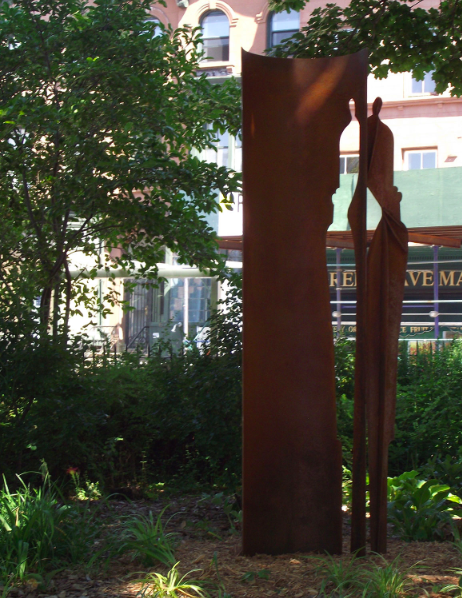 Soltis passes the Greenstreet triangle regularly on his way to the subway and reached out to the Parks Department with the idea of installing a sculpture in the space, explained Masella. A similar work by the artist, Divergence, was exhibited at Cuyler Gore Park in Fort Greene in 2017.
Under the Sun is currently under construction and will be on view at the Flatbush/7th Ave/Park Place triangle from August 2019 through July 2020.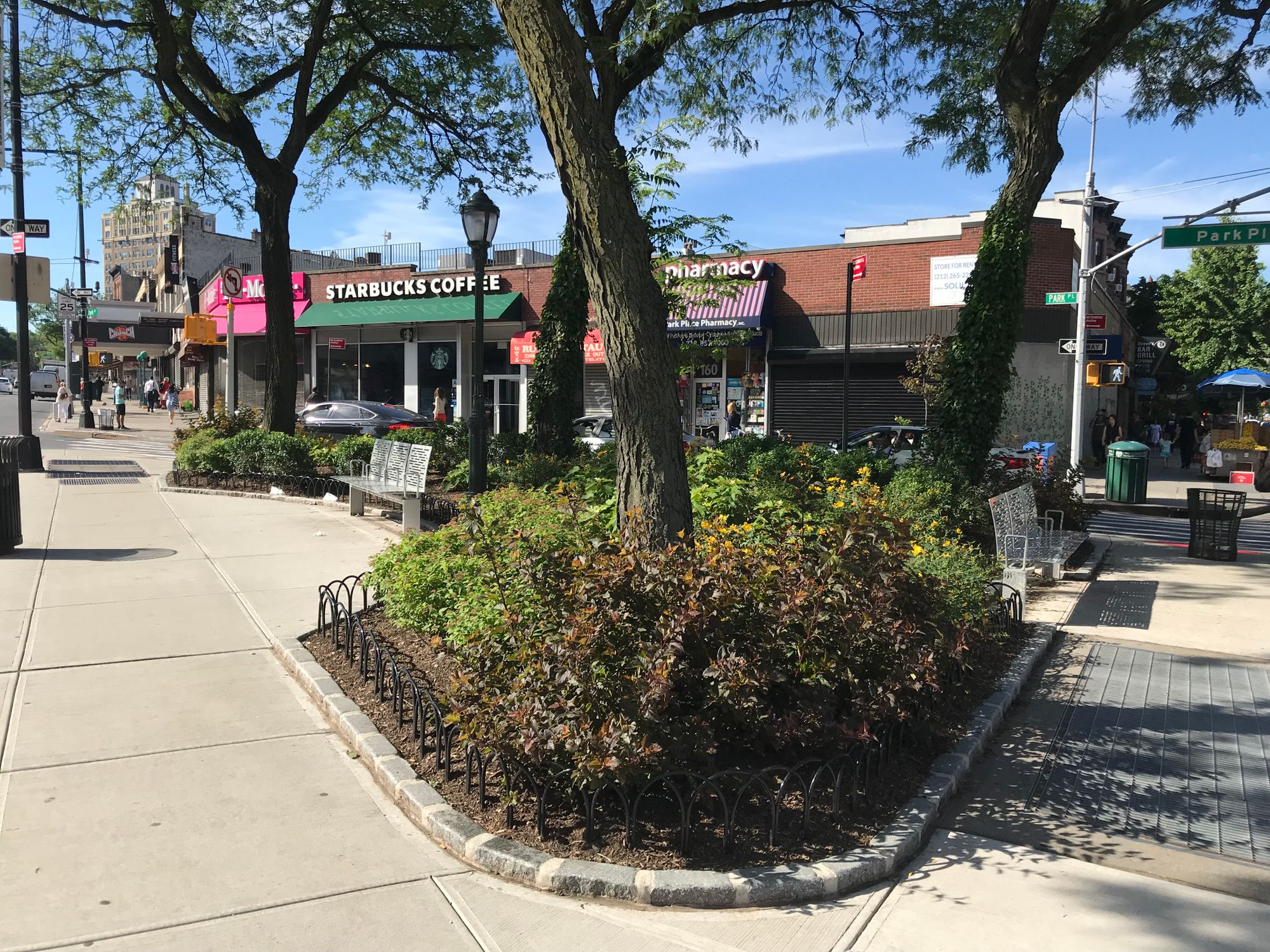 The 7th Avenue Triangle, along with the 6th Avenue and Carlton Avenue Triangles, were part of The North Flatbush Reconstruction Project to transform the trio of islands along Flatbush Avenue into pedestrian-friendly green spaces with sidewalk upgrades, benches, signage, solar compactors, and new plantings.