A Trio Of 'Triangle Parks' Coming To Flatbush Avenue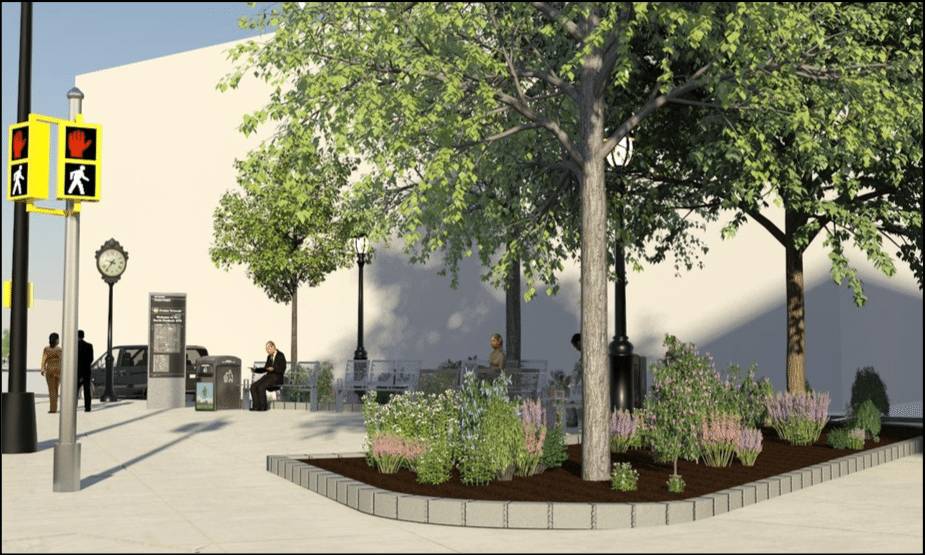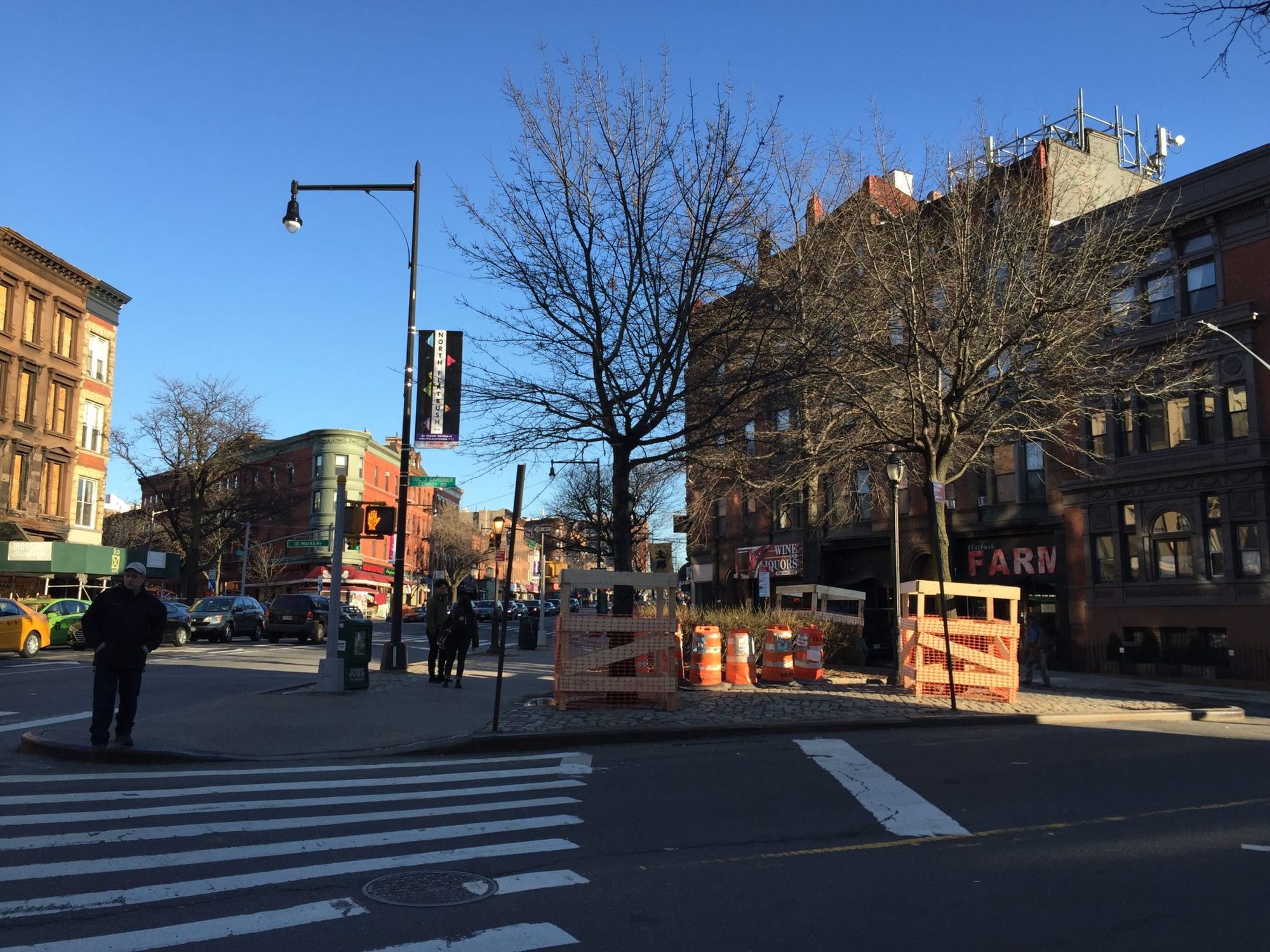 Flatbush Avenue, between Bergen Street and Sterling Place, is going to get a lot nicer—and safer.
A project that will transform three islands along Flatbush Avenue into pedestrian-friendly green spaces kicked off this week.
The North Flatbush Reconstruction Project will upgrade the sidewalks, add benches, signage, solar compactors, and greenery to three existing traffic triangles where Sixth, Seventh, and Carlton Avenues meet Flatbush, the Brooklyn Daily Eagle reports.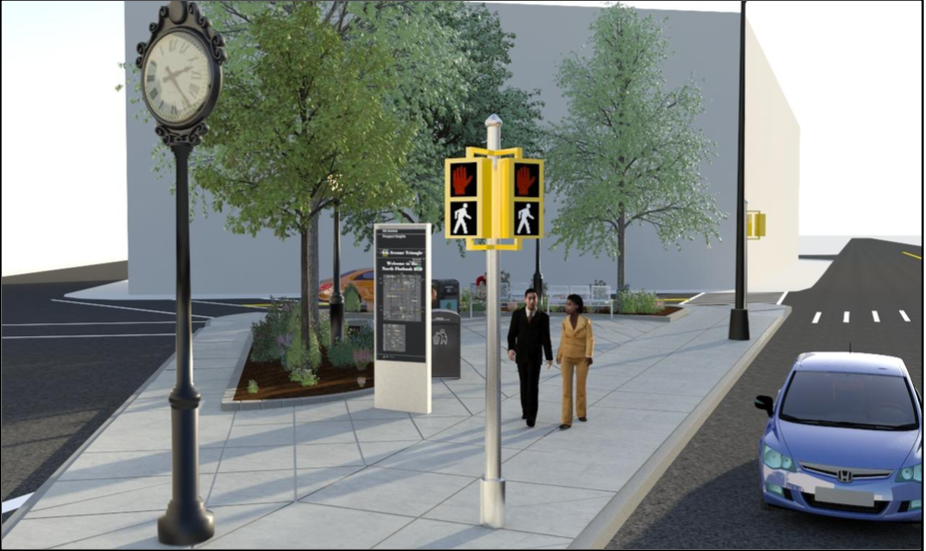 The $5.2 million project will also include upgrades to the "street infrastructure with new water mains, catch basins and manholes, traffic signals and street lighting," the article states.
Curb extensions will be installed at four additional Flatbush Avenue intersections, at Bergen Street, St. Marks Avenue, Prospect and Park Places, making them safer for pedestrians.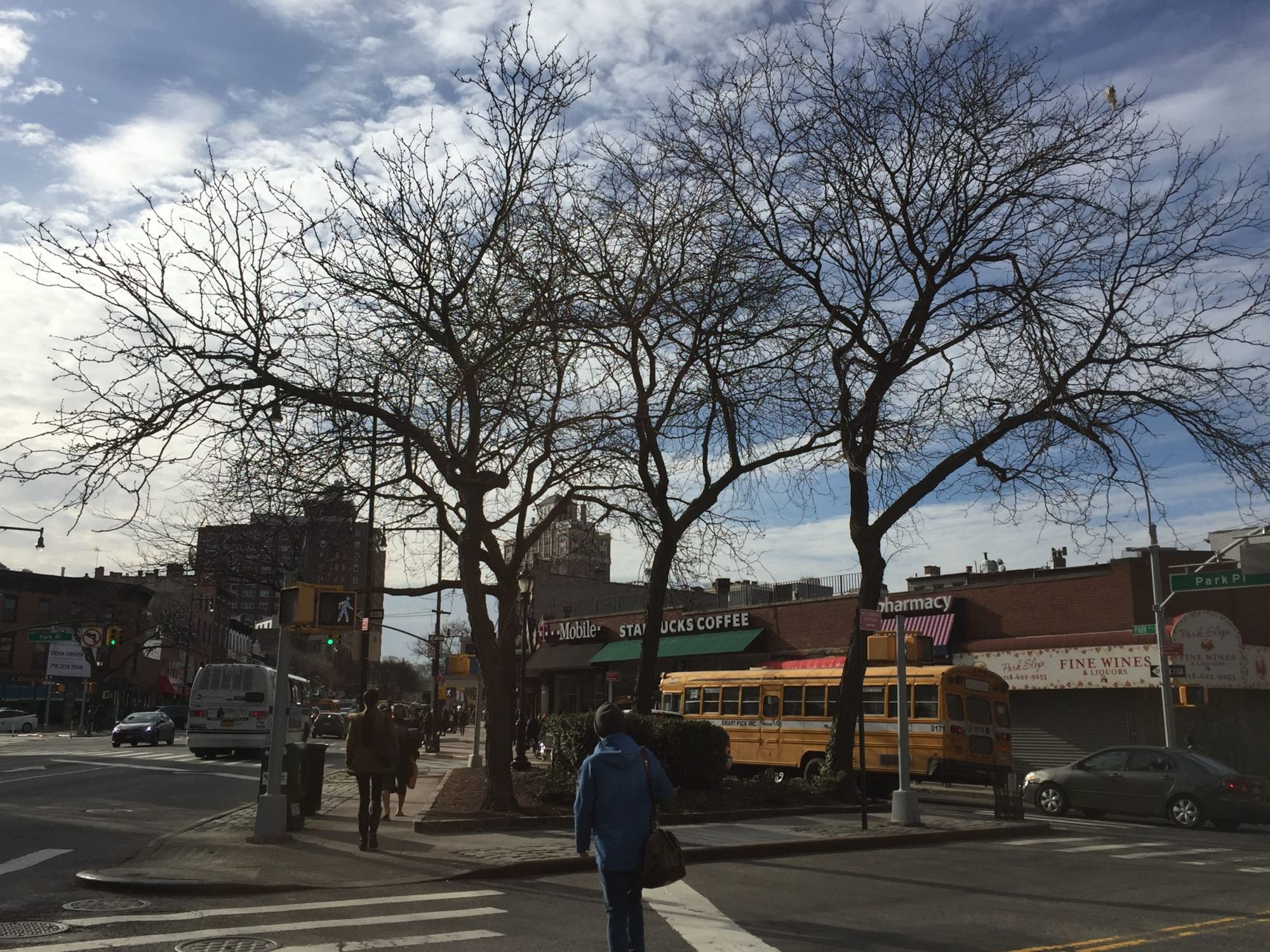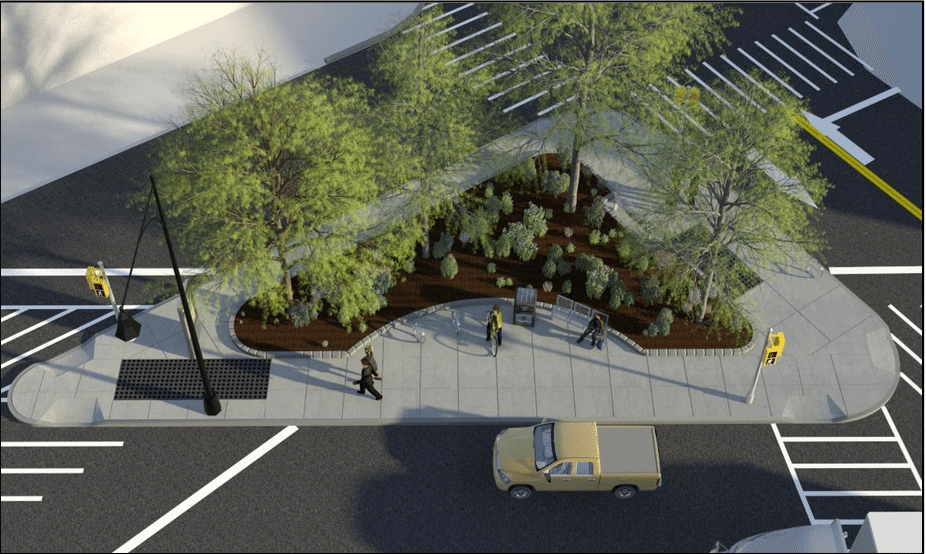 The project was conceived by the North Flatbush BID in the mid-2000s, with a public workshop conducted in 2009, however it's taken years for the BID, the NYC Department of Design and Construction (DDC), and the Department of Transportation (DOT), to develop the final plan.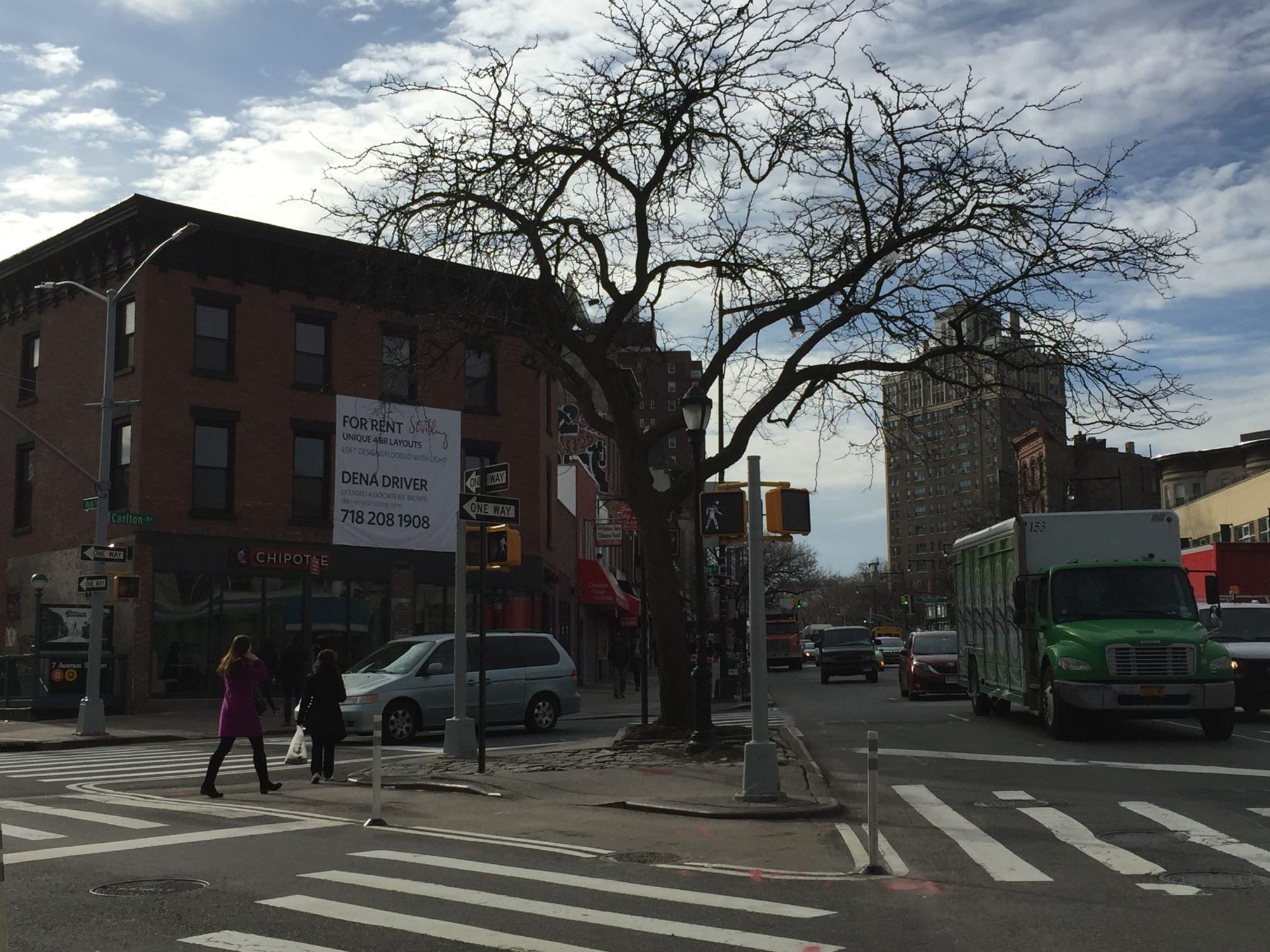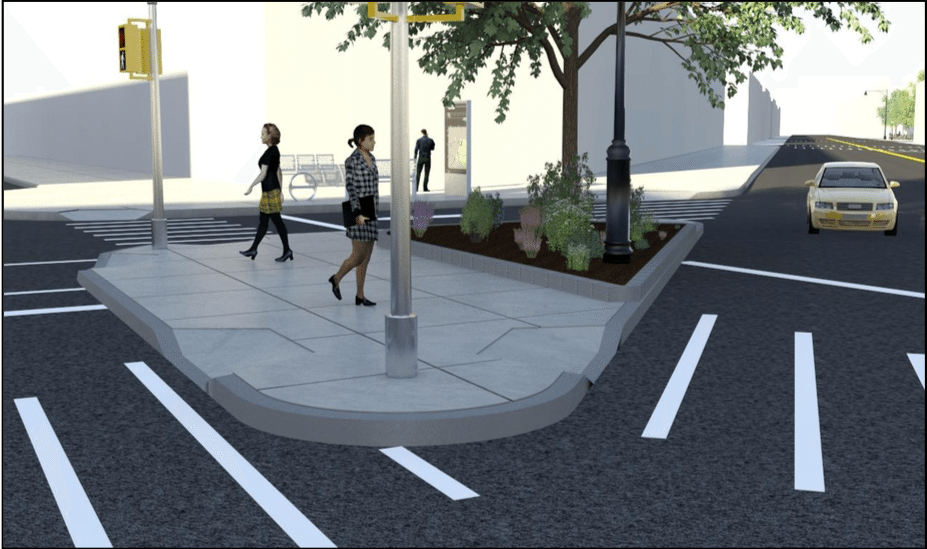 The construction, which is expected to take approximately a year, will cause some street closures throughout the duration of the project, however deliveries and emergency vehicles will be permitted, the article states. Pedestrian access will be allowed, but parking, at times, will be temporarily affected.
Water service disruptions are expected, though residents and business owners will be notified in advance with water returning to service by 6pm each evening, the DDC promises.
See the full DOT proposal on the North Flatbush Reconstruction Project here.
[BKLYNER has reached out to DOT for additional information, including when the actual work will take place during the day/week, and will update as information comes in.]