Try This Delicious Ramadan Treat At Safir Bakery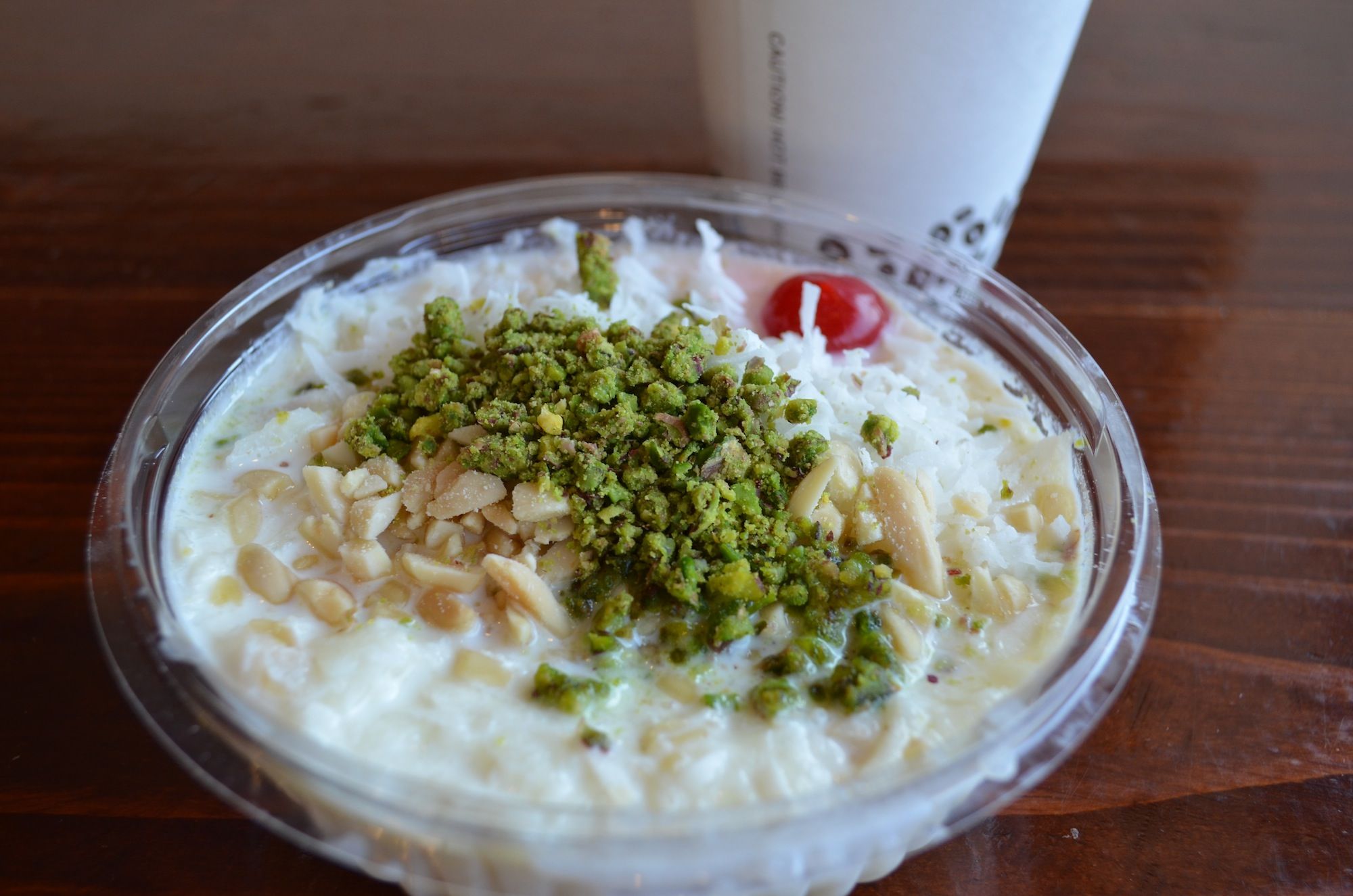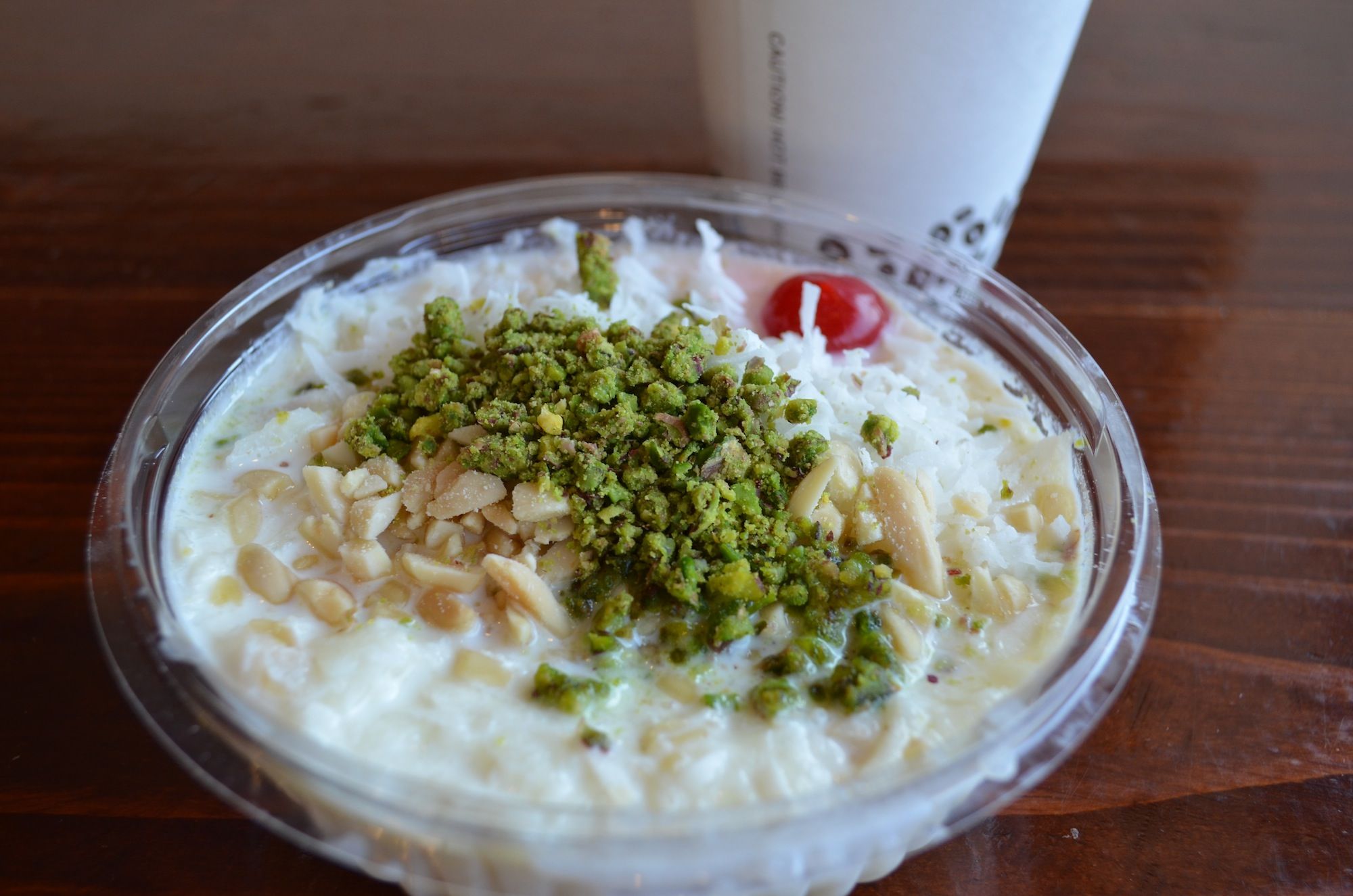 The Islamic holy month of Ramadan — when Muslims fast from sunrise to sundown — is currently underway. And that means many of our Muslim neighbors are cooking up delicious foods, some of which are eaten only during the sacred holiday, in preparation for the evening meal that breaks their fast.
The Turkish bakery Safir, located at Avenue U and East 28th Street, is offering a traditional treat, güllaç, to celebrate Ramadan. The sweet, milky dessert, made with paper-thin pastry sheets, is prized during the holiday because it's refreshing and easy on the stomach after a long day of fasting.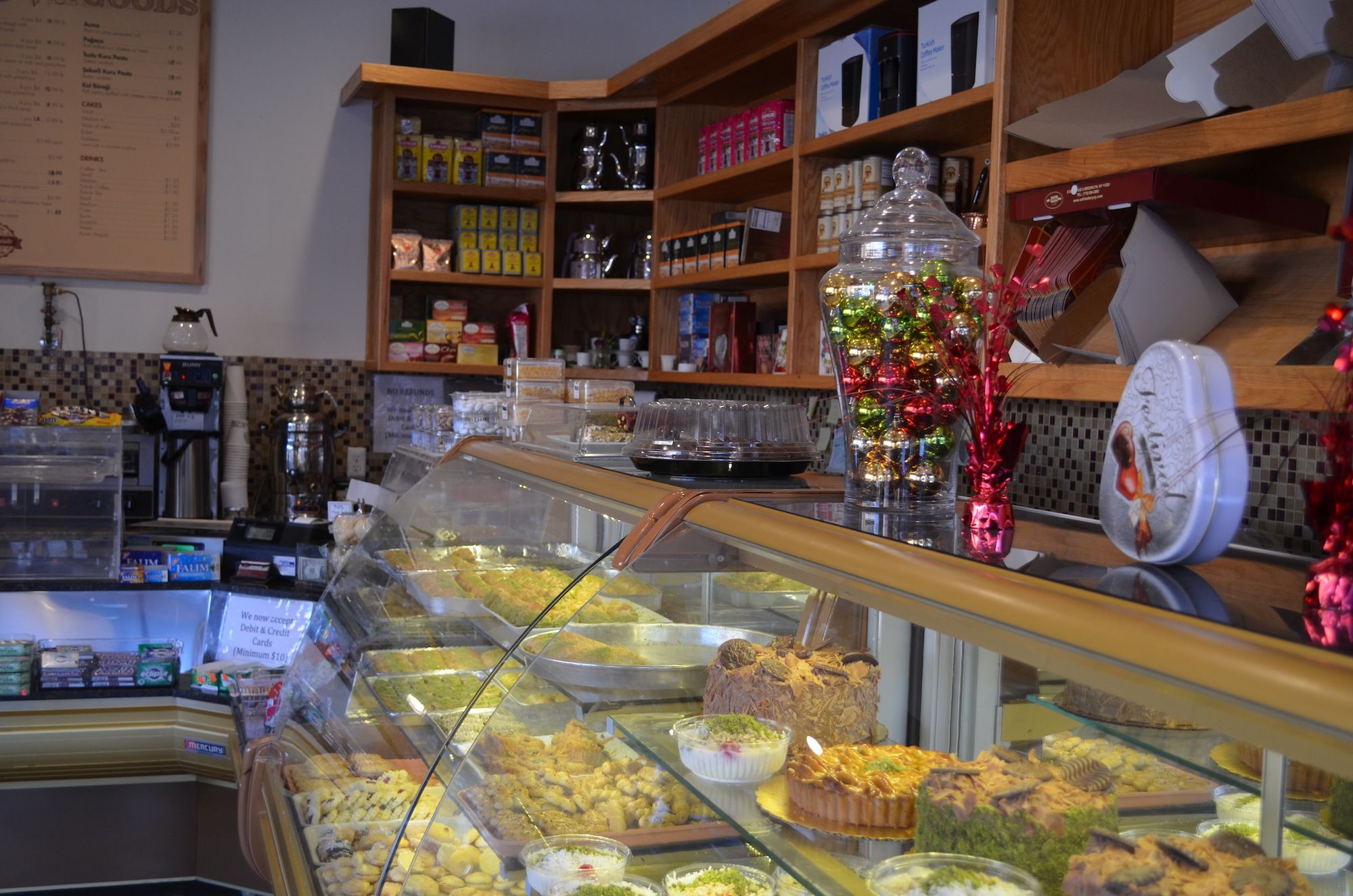 The dessert has been a part of Turkish cuisine since the Ottoman times and was favored by a sultan who enhanced and refined the recipe. Demand is high during the month of Ramadan, when 85 percent of Turkey's güllaç consumption occurs, according to About.com.
But you don't need to be Muslim to try this delicious Turkish dessert. And with summer in full bloom, güllaç's mellow sugariness and cool temperature is a pretty sweet way to beat the summer heat.
Safir's güllaç ($4) is topped with crumbled pistachios, almonds and shredded coconut. There's also a little cherry to add a cheerful dash of red to the dessert. Once you slip your spoon into the milk, you discover the wispy white pastry that gobs onto the other ingredients and helps carry them to your tongue.
The dessert feels as nourishing as it is refreshing. The light sweetness of the chilled milk settles in you belly as pleasantly as leap through a lawn sprinkler. And the other ingredients, the nuts and coconut, are really allowed the shine.
The bakery clerk told me Safir began selling güllaç at the beginning of Ramadan — though she was unsure if they would continue offering it after the holy month concludes on July 5. I sure hope they do. I would be so happy to stop in and scarf one down on any hot summer day.
Safir Bakery
Where: 2724 Avenue U, near East 28th Street
Hours: Sunday – Thursday, 6am – 9pm, Friday and Saturday, 6am – 10pm
Phone: 718-934-3888