Traffic Calming Comes To Avenue U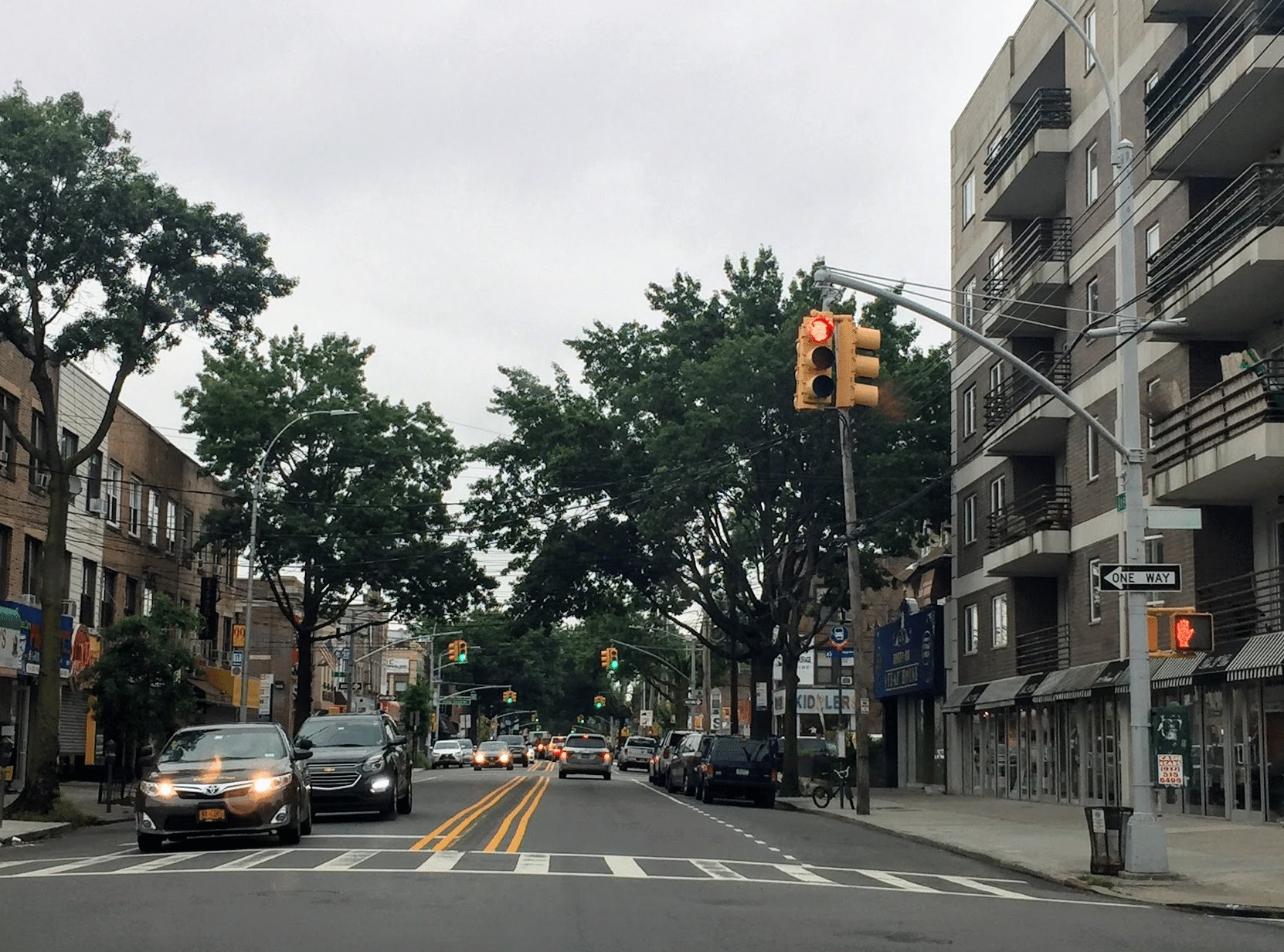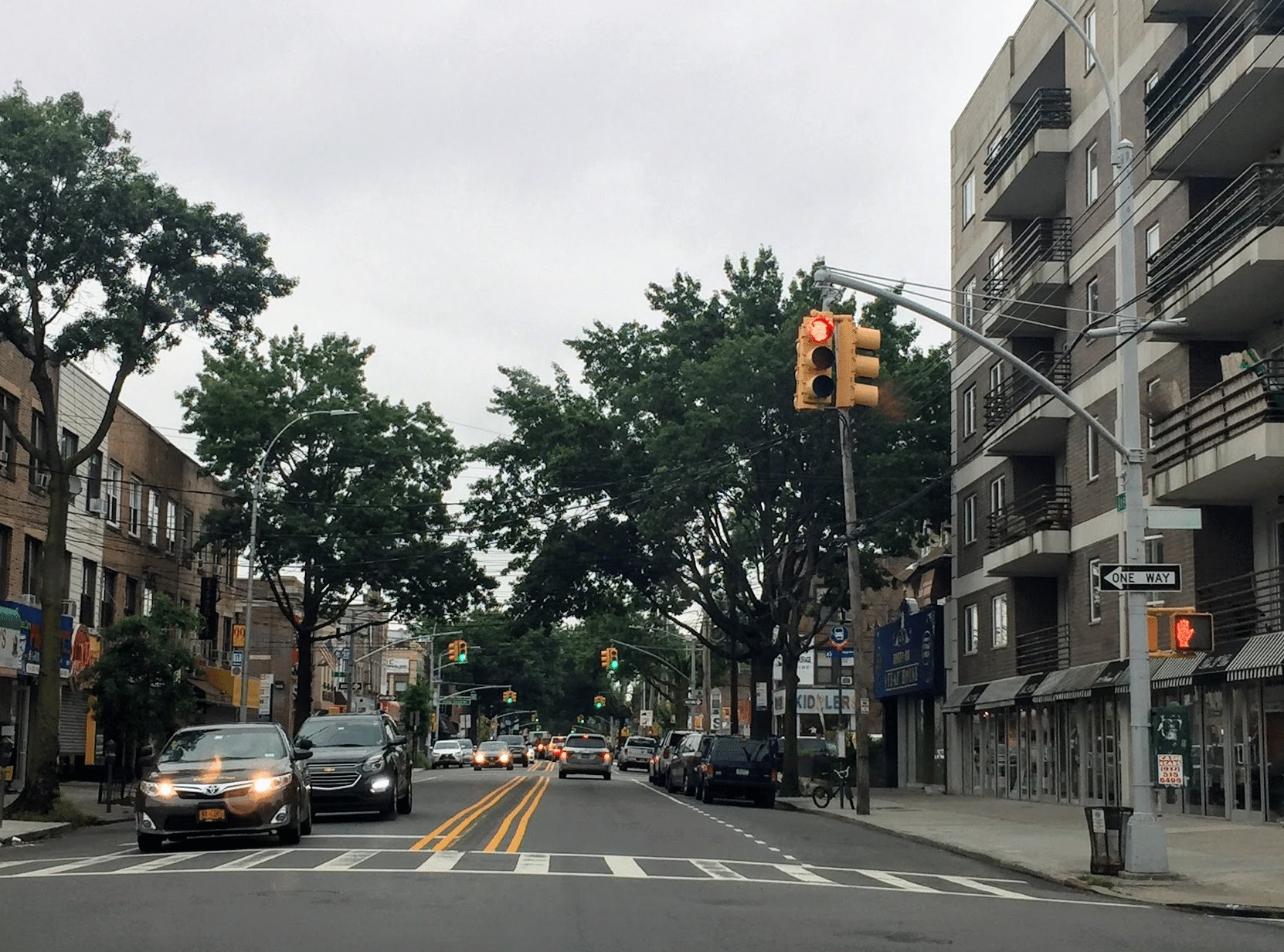 New York City Department of Transportation (DOT) has painted a stretch of Avenue U from McDonald to Ocean Avenue with a pair of double yellow lines, confusing residents.
The mystery will be solved by end of the week, weather permitting, when it is expected that the entire stretch will be filled in with diagonal stripes, according to DOT. This will create a median much like you see along say Ocean Avenue in Midwood.
This is all part of a traffic calming project for the area, and in addition to the median, DOT is also marking the parking lanes on the sides of the street.
The markings visually narrow the driving lane (which remains standard width), resulting in slower traffic speeds and improved safety of the street, DOT argues. This basic idea is also being implemented as part of the Cropsey Avenue traffic calming project that was presented earlier this year, and is widely used in the city.
For comparison – here is a stretch of Avenue U east of Ocean Avenue without the traffic calming measures: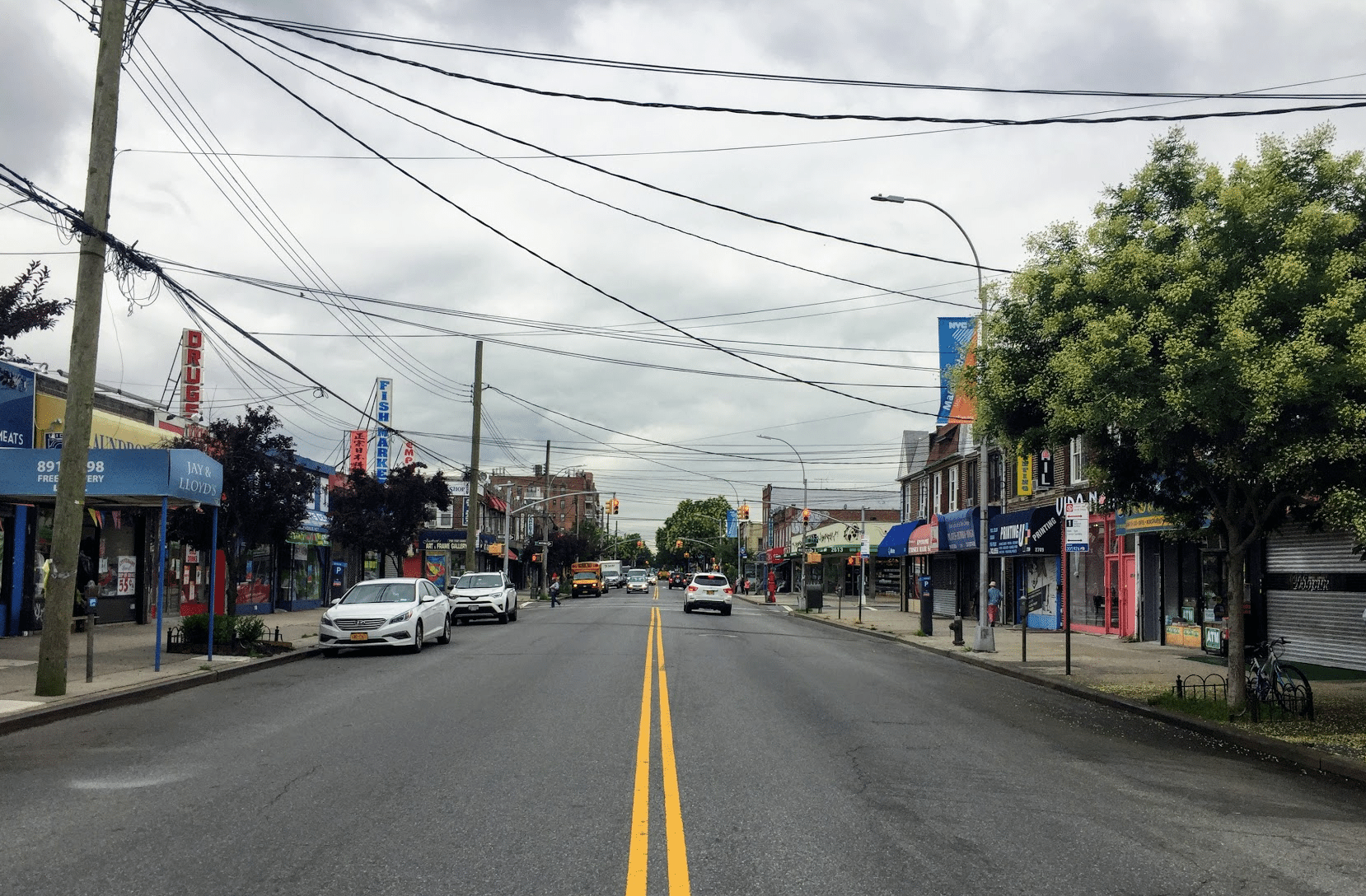 Granted, this google street-view photo from October 2016 gives a better glimpse of a common traffic situation – the double-parked truck, the bicycle trying to navigate between the truck and the parked car, and a car trying to pass both.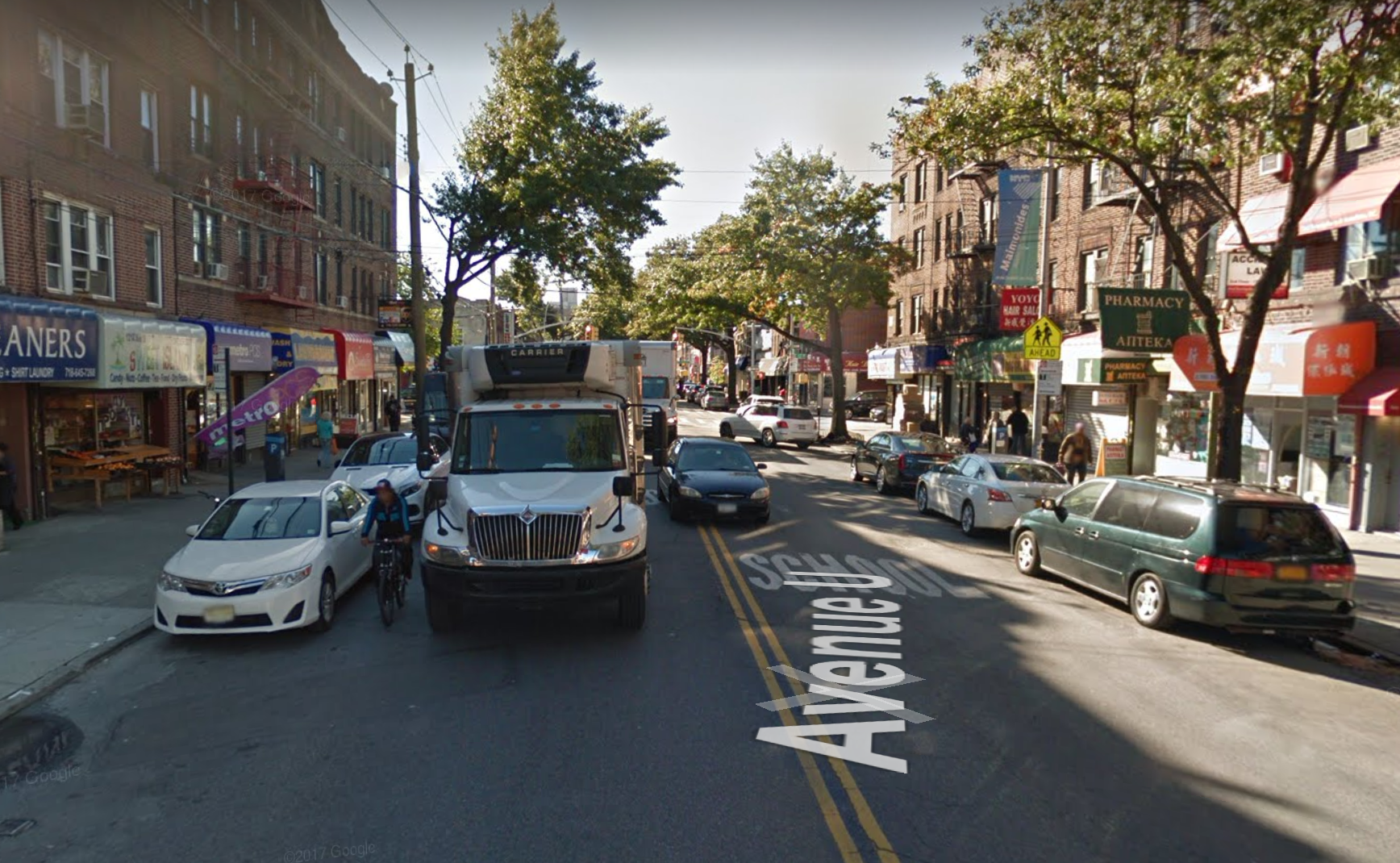 We are not entirely sure that just narrowing lanes will help in situations like the one where 54-year-old Can Reng Ma, a father of two from Bensonhurst, was killed near the intersection of Avenue U and East 9th Street last January. Police say the truck and the bicycle were moving parallel to each other when Ma was hit, and that the driver did not stop after the crash. DOT did not provide us with the traffic study (if any were available) for the implementation of the traffic calming measures along Avenue U, and none were available online.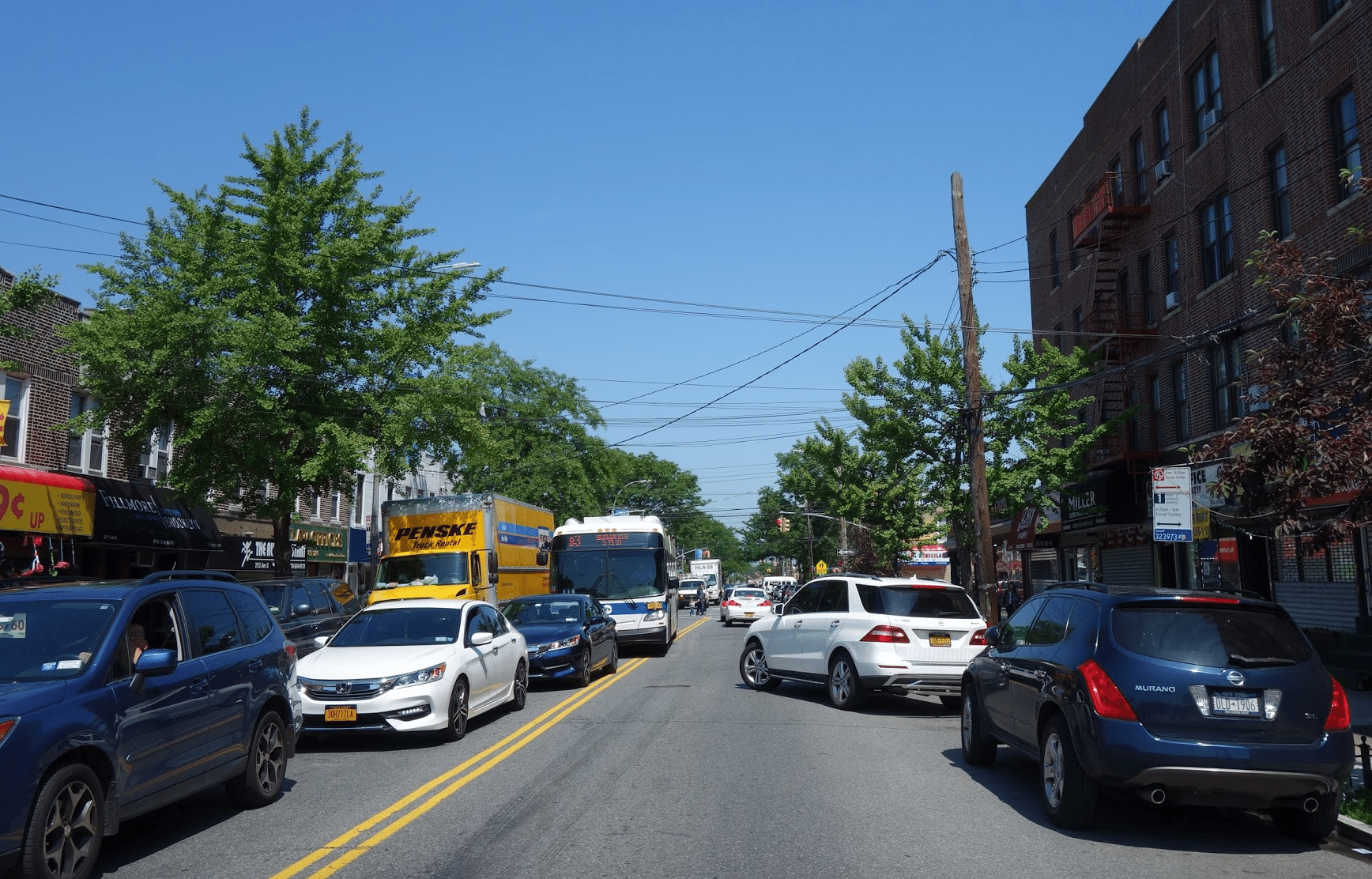 Mayor De Blasio has highlighted Southern Brooklyn for further traffic calming as part of his Vision Zero Project, and is also hoping to bring more bike lanes south of the Prospect Park. Current traffic calming measures for Avenue U do not seem to include additional bike lanes or lane sharing as of right now, based on what we heard from the DOT.