Today's Links: Whole Foods Sinking Towards Gowanus Canal, Free Phone Calls At New York Jails & More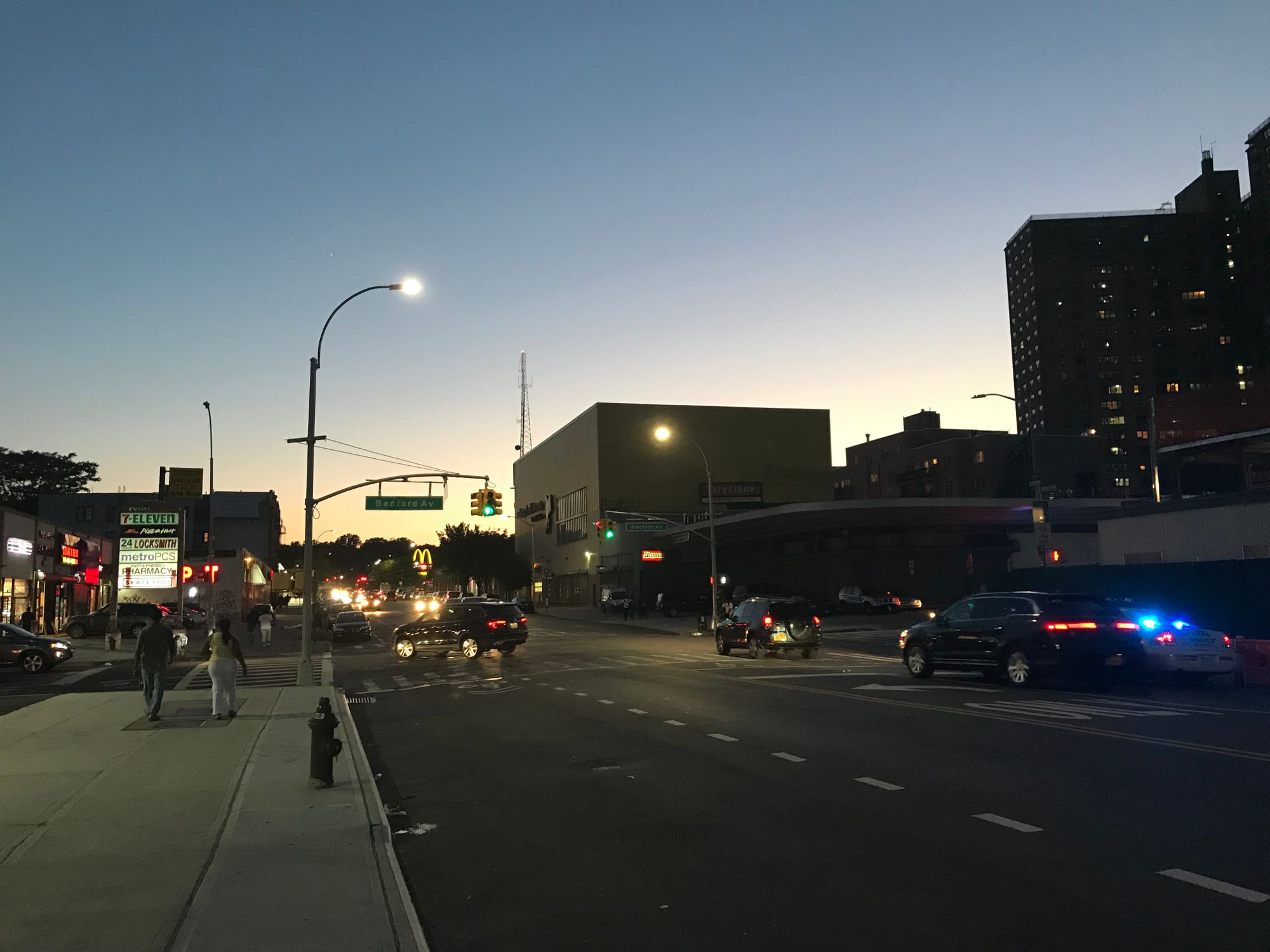 Check out a great feature on Brooklyn Councilmember Rafael Espinal, the man behind legalized dancing, a ban on plastic straws, and now a major green rooftop initiative in New York—he's the council's "idea man."
Transit deserts are stranding riders with disabilities across New York, according to a recent report, and it appears the majority of the issues are here in Brooklyn…
Meanwhile, Red Hook residents want to put the brakes on a new car share program. They may not have public transit, but they certainly aren't looking to share their parking spots with ride-share vehicles.
A Bay Ridge mural artist brought the forest and the trees to her neighborhood, painting a cool, forested scene—a summer escape—on the side of a Fifth Avenue laundromat. Check it out while your spin cycle runs!
Residents have called on local politicians to unblock them on social media outlets like Twitter, hoping to engage with—and perhaps criticize—their elected officials. One of the pols in question? State Senator Marty Golden. But given his alleged recent Twitter trolling, maybe being blocked isn't the worst thing…
Williamsburg is going worldwide as famed Peter Luger's Steakhouse prepares to open its first international location in Tokyo by 2020. And it looks like they're planning to ship their high-quality steaks straight from the States!
Last November, a body found buried in a Bushwick backyard was identified and the cause of death was ruled a homicide. Now, police have arrested and charged the man they believe to be his killer.
In Gowanus, the Whole Foods looks like its sinking into the Superfund site—waves of contorted brick show a slide towards the toxic waters, but don't worry: they put up signs warning shoppers to "Watch Your Step!"
The City Council passed a bill that would provide free domestic calling to New York's inmates, ending a price-gouging racket that charged prisoners exorbitant fees for calling their families.