Threes Brewing Launches 'Gender Neutral' Beer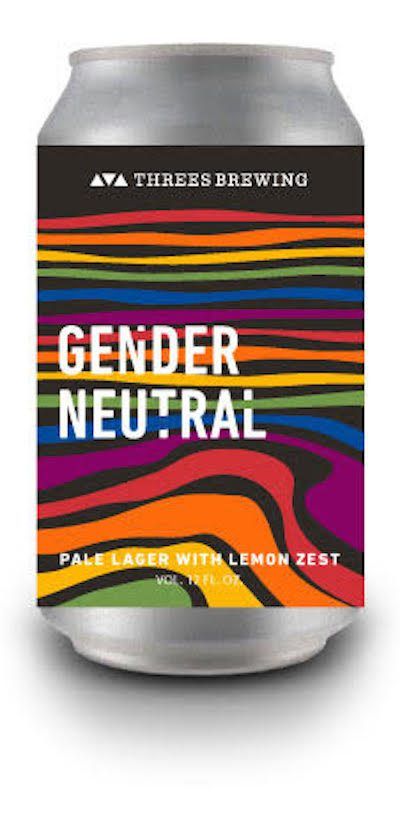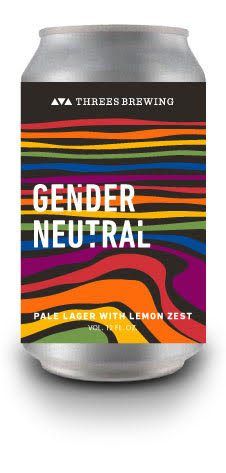 As a celebration of gay rights, Gowanus brewery, Threes Brewing, has created a new beer called Gender Neutral.
"In terms of naming the beer Gender Neutral, we tend to have fun with our beer names while trying to make some broader commentary about human nature or society at large," says Josh Stylman, one of the founders of Threes Brewing.
"The concept of gender neutrality is a very prevalent theme in our culture right now. In a way, the name came first for this beer. We loved the idea of doing a Gender Neutral beer and then it seemed obvious to us to use it as a springboard to raise some money and create awareness for the LGBTQ community," he adds.
Gender Neutral is a pale lager with lemon zest. The brewery has "wanted to brew a lighter style lager with citrus zest for the warmer months for a long time," Stylman explains. "Since Pride Week is at the start of the summer, it seemed like the perfect opportunity to link the two elements."
Threes Brewing is hosting a beer launch and pre-Pride party on Thursday, June 22, leading up to New York City Pride (Sunday, June 25). The launch party will feature DJ Kandylion as well as special edition merchandise. A portion of the proceeds from the event and from sales of Gender Neutral will be donated to the Human Rights Campaign.
"We are an ambitious, well-intentioned but small company that is trying to use our platform to make a difference about serious issues that we care deeply about," Stylman said when asked why Threes Brewing decided to create this special new brew.
"Many of those themes broadly center around human rights. More specifically, LGBTQ rights is a topic that is close to the team here—we think it's absurd that in 2017, this is still 'an issue,' but apparently it still is," he continues. "We figured we could try to do some good by creating some awareness around it, while having some fun and donating a portion of the proceeds from the beer and the pre-Pride party at the Brewery to the Human Rights Campaign."
Threes Brewing Pre-Pride Party and Gender Neutral Beer Launch
Thursday, June 22nd, 5pm to midnight
Threes Brewing, 333 Douglass Street, Gowanus