The Wait Is Finally Over! Slope Park Opens June 27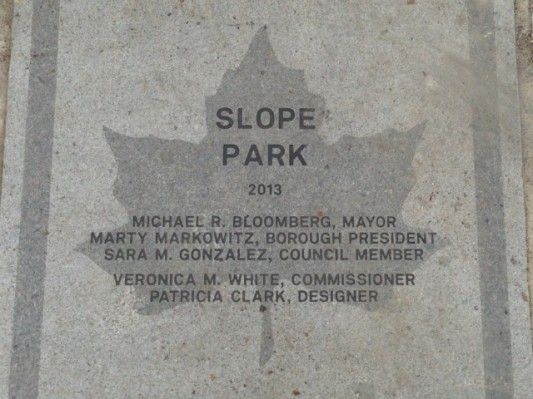 What better way to kick off the morning than with some exciting news? The office of Councilwoman Sara Gonzalez announced on Tuesday that Slope Park (6th Avenue, between 18th and 19th Street) will officially open its gates to our community again on Thursday.
We'll pause for a moment so you can dance around the room with your kids.
Along with neighbors, the NYC Parks Department, and members of Community Board 7, the councilwoman will celebrate the re-opening with a ribbon cutting ceremony at 12:30pm.
The playground's original springtime opening was thwarted after a design change to the playground's base material, a damaged flue pipe in the comfort station, and contractor delays following Hurricane Sandy pushed the project's completion into June.
When we walked past the playground on Tuesday afternoon, the chain link fence was down, and everything (with the exception of the swings) looked ready to go. Check out our sneak peek below, and be sure to drop in for a visit sometime this week so the kids can give the new space a spin!