The Sky Is The Limit: SkyIce Expands On 5th Avenue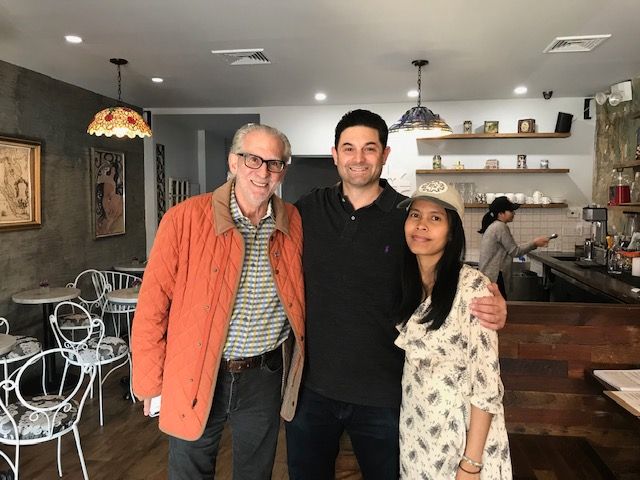 PARK SLOPE – For those Park Slopers and others who never get Thai-rd of SkyIce, good news!
As Bklyner reported last week, the iconic eatery in now preparing to open a second, larger venue at 437 Fifth Avenue (between 8th & 9th Streets) in the former home of Sai Thai Kitchen. On Wednesday, May 15, a soft opening for friends and family was held. Bklyner was there and got these thoughts from co-owner Jonathan Bayer.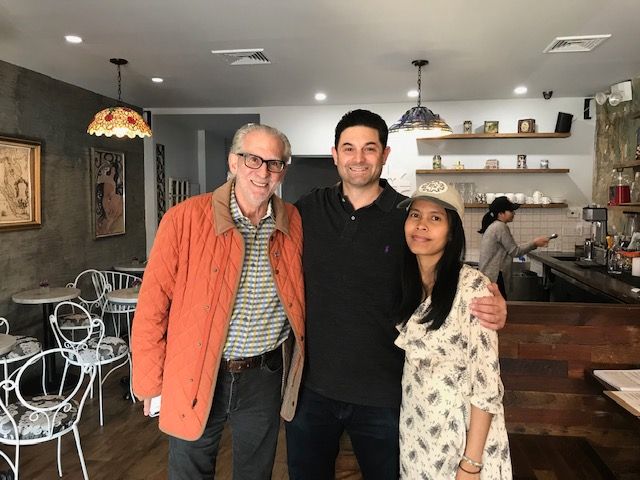 "At SkyIce 9th Street, my wife Sutheera and I dug deeper into traditional Thai Cuisine," he explained. "We pulled dishes from the Thai Royal Palace and combined that with foods Thai people traditionally eat when they go out and spend time in large groups. Like most cultures, eating together is a sacred experience. We wanted to tap into that idea and continue to offer foods that you just don't find on every Thai menu."
Bayer gave Kanom Jeen as an example. It is a lump crab meat yellow curry typically found in the southern region of Thailand. "On one of our recent trips back to visit family," he said, "we spent a few days in the province of Trang where we ate Kanom Jeen multiple times a day, every day we were there. Ma Hor is an appetizer drawn directly from the ancient Thai Royal Palace—a sweetened preserved radish with Thai chili peanuts rolled into a ball on top of seasonal sour fruit which happens to be kiwi at the moment."
Fried fish is a staple as well. "We're doing our best to emulate that by offering fried red snapper with green mango salad," said Bayer. "What I love about Thai cooking is all of the different flavor profiles and textures you can find on one plate of food.  Here you have the sweetness of the fish, the crisp skin combined with the Tamarind, the rich slightly sour flavor profile of the mango salad. It works so well together."
A popular starter is Thai Beef Sirloin Jerky served with sticky rice and Sriracha sauce. And fans of the original SkyIce haven't been left out. Khao Soi, Krapow Gai Sub and the "No-Carb" Pad Thai are served at the new eatery.
"We feel we put together an eclectic blend of unique, different, and wonderful Thai food at SkyIce 9th Street," Bayer said.
The official opening for the new location is scheduled for Friday, May 24 at noon.
SkyIce
437 Fifth Avenue (between 8th & 9th Streets)