The Bite: Torta Cubana Is The Meaty Beast You've Always Craved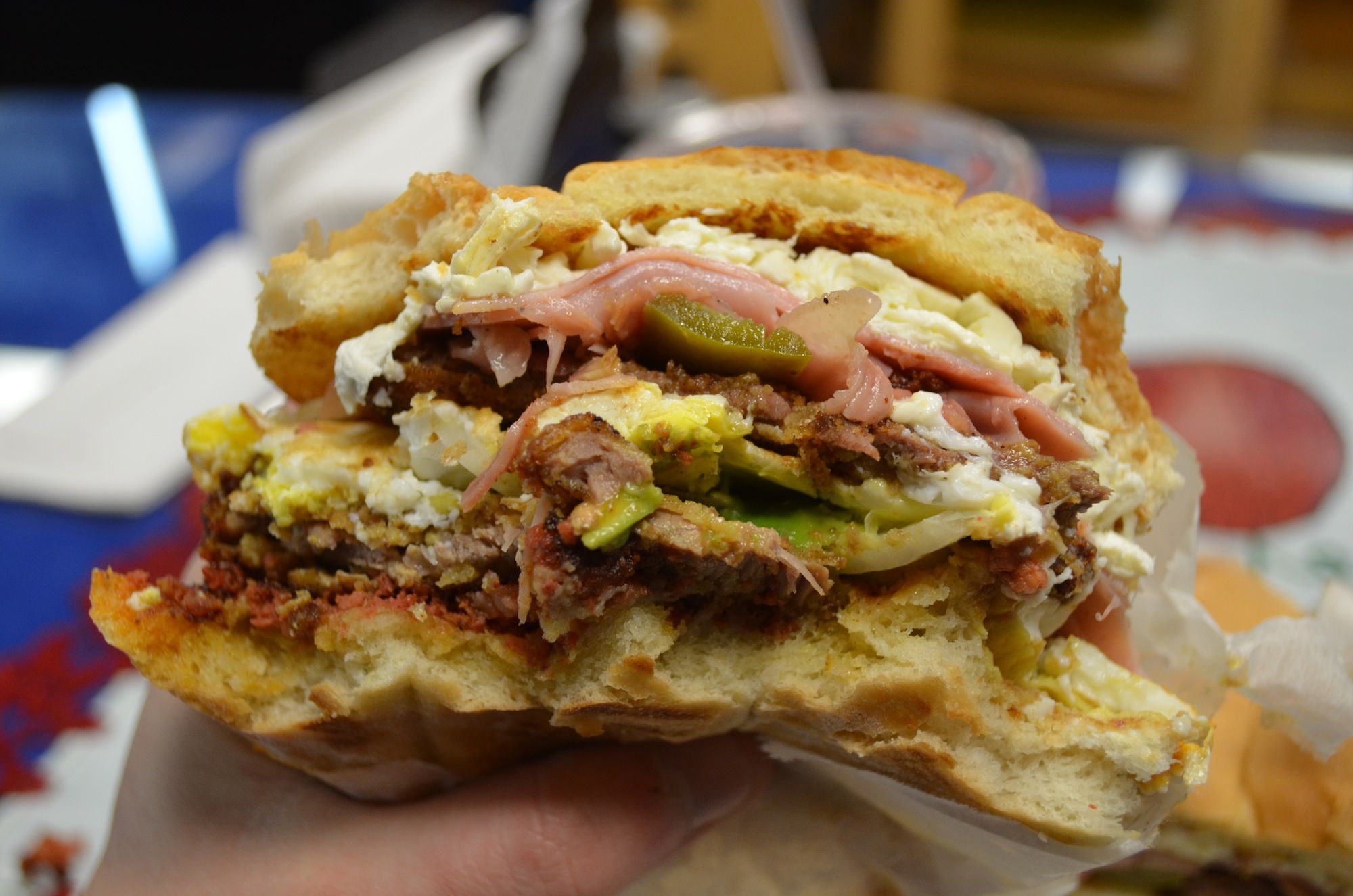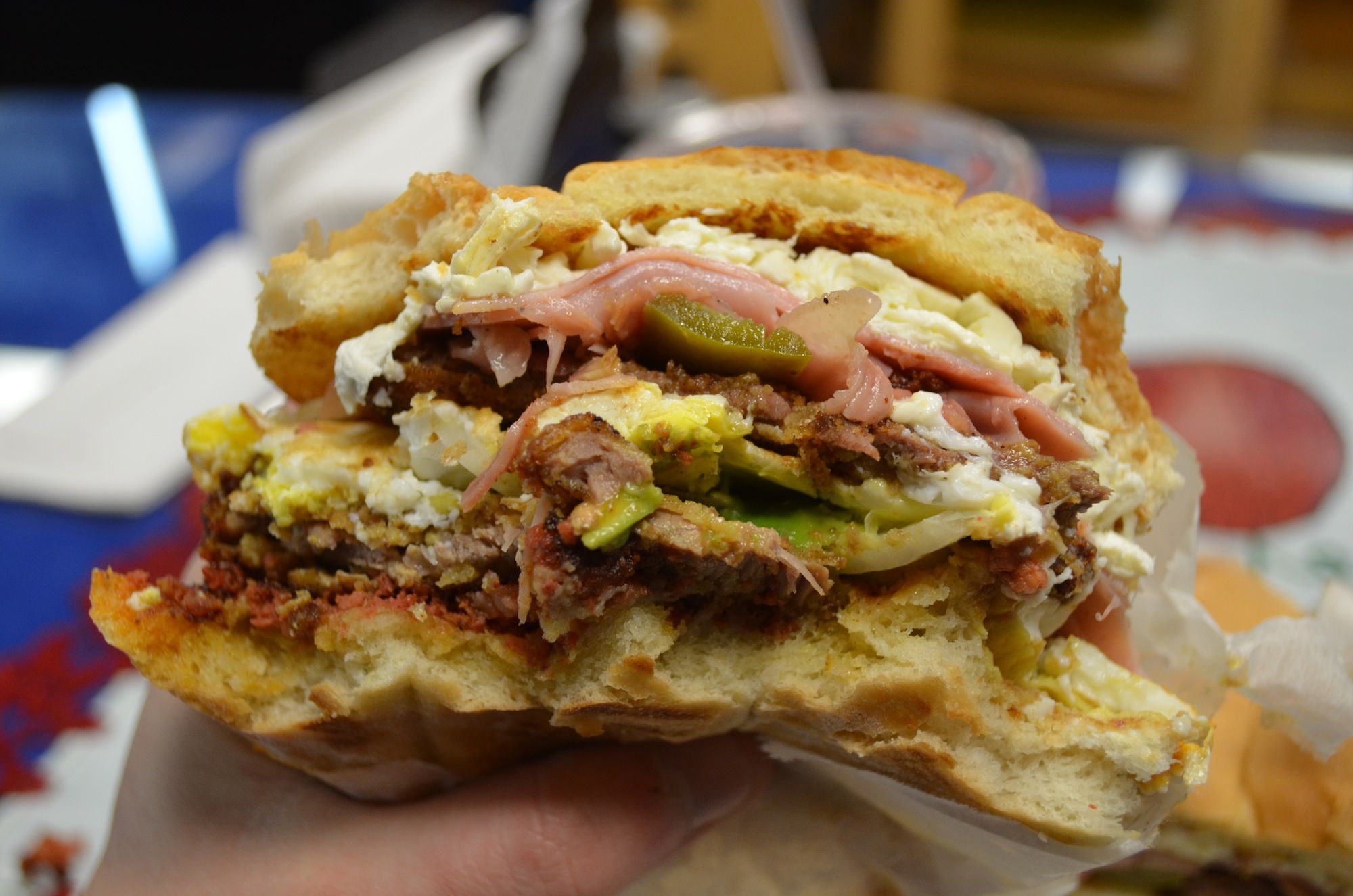 THE BITE: If you ever get the urge to satisfy your most primal carnivorous cravings, then the torta Cubana is for you.
The sandwich is the house specialty of Taqueria El Buen Gusto, a Mexican deli at 277 Neptune Avenue, near the corner of Brighton 5th Street. Their cholesterol-clogged feast is a repudiation of the gluton-averse, kale-obsessed health food movement that's been draining flavor and life out of so many menus.
When I unwrapped the paper around the sandwich, and gazed at the layers of egg, ham, deep-fried beef, mozzarella, avocado, and spicy peppers threatening to overwhelm my tastebuds with pleasure, I felt like I'd arrived in Xanadu.
According to a detailed article published on Medium about its history, which is worth a read if you enjoy exceptional food writing, the torta Cubana "is a sandwich filled with a collection of meats that vary from tortaria to taqueria and from truck to stand, a savagely beautiful meat beast that the less artful or non-smitten might call a Mexican garbage plate on bread."
The writer explains that despite its namesake, the glorious sandwich is not from Cuba, and instead originated at a small cantina in Mexico. Here's the story, according to folklore:
Instead, sometime in the '50s, a cantina on Calle Republica de Cuba in Mexico City — just a few blocks away from the National Palace — began serving a torta with everything they had on it. The sandwich grew in popularity and spread through the city, and it kept the name for the street where it was invented. Adding to the legend of the Cubana, a friend in Mexico City told me, out of earshot of his wife, that the sandwich is so called because, like a Cuban woman, the Cubana has everything. Indeed: in the torta Cubana, Mexico City found the sandwich embodiment of its voluptuous ideal.
The torta Cubana certainly seems close to its roots inside the unassuming deli on Neptune Avenue, where it goes for $8. One wall of the storefront is lined with sparkling, Lucha Libre pro-wrestling masks, there is an old-west style wanted poster for Mexican bandits, and several containers of colorful aguas frescas bubble on counter.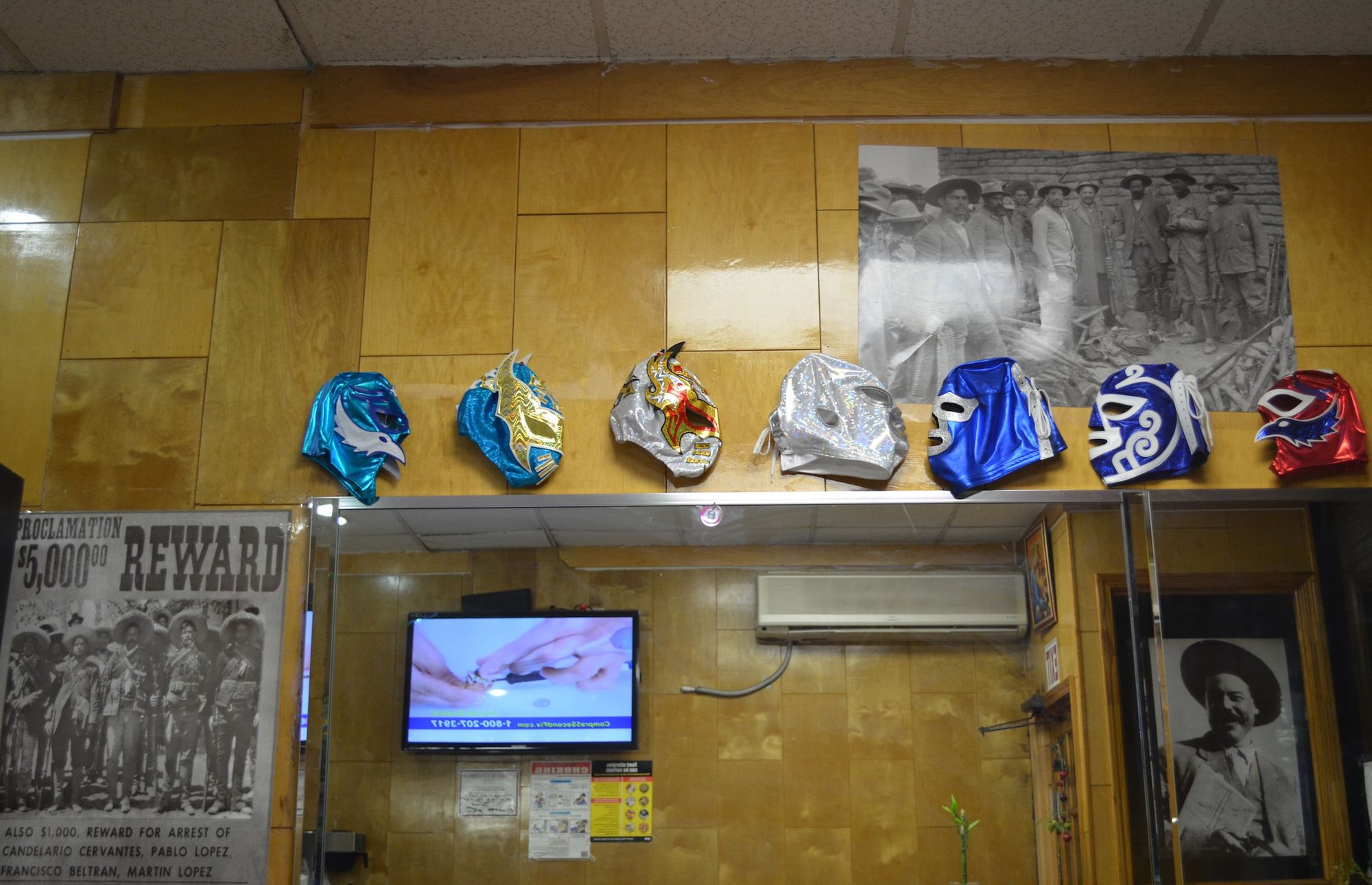 Indeed, the cashier was very friendly but the atmosphere seemed more utilitarian than anything else. As if to say: "Here's a place to sit, enjoy." But who needs a lot of ambiance when the real party is sitting on your plate?
Taqueria El Buen Gusto, 277 Neptune Avenue, between Brighton 5th Street and Brighton 6th Street, 718-769-0307. Open daily 10am – midnight.
The Bite is Sheepshead Bites' column exploring the foodstuffs of the Sheepshead Bay area. Each week we check out a different offering from one of the many restaurants, delis, food carts, bakeries, butchers, fish mongers, or grocers in our neighborhood. If it's edible, we'll take a bite.