The 10 Best Restaurants For New Year's Eve Dinner In Park Slope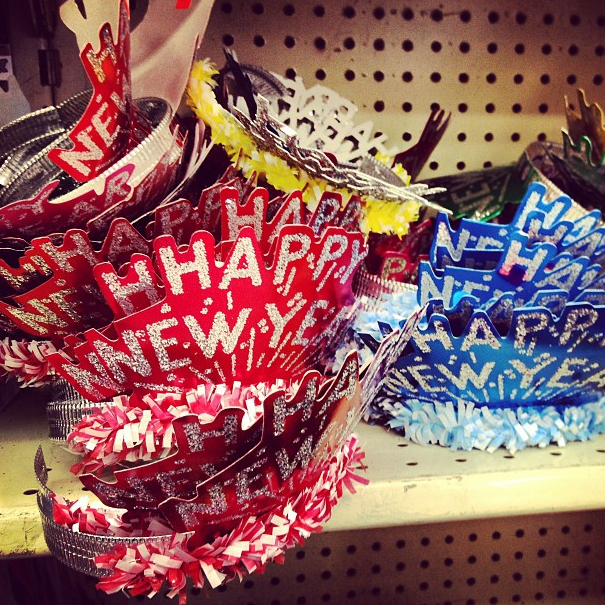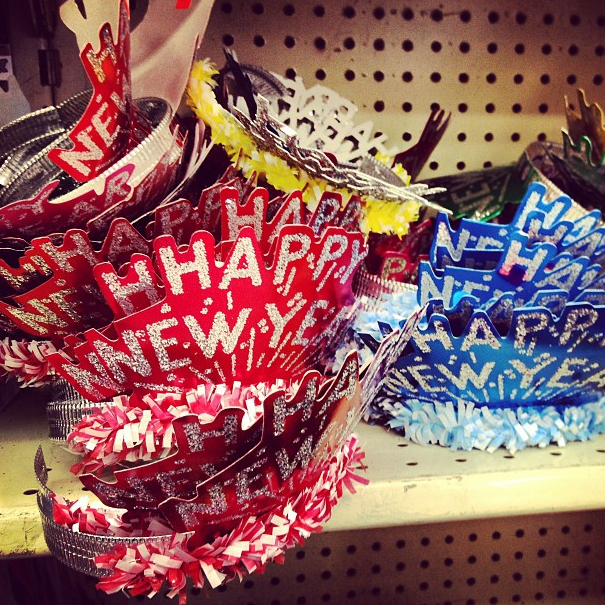 New Year's Eve is just around the corner, and if hanging out with throngs of tourists in Times Square isn't your thing, stick close to home and reserve your spot at one of our Park Slope restaurants.
We've rounded up some of the best places to grab dinner before heading out to your local party, and ones where you can ring in 2015 right at your table (along with a free glass of champagne), but act quick about getting a table in advance — they fill up fast.
2 Duck Goose
400 4th Avenue, 347-987-4808 or email info@2duckgoose.com to make a reservation
The new Cantonese spot is convenient to friends coming in on the N, R, F, or G lines, so why not gather a few, treat this like the special occasion it is, and order the roast duck, which is part of their a la carte menu that also includes Cantonese borscht stew, a sweet and sour whole fish, and a braised pork belly with Chinese seasonings. They're serving it all up from 5-9:30pm.
Bella Gioia
209 4th Avenue, 347-223-4176
Prepping for all the evening's cocktails with pasta seems like a smart move, so the new Sicilian restaurant on 4th Avenue may be a good choice this year. They're offering two seatings: a four-course meal at $65 per person from 5:30-7pm, and a six-course meal at $100 per person that starts at 9pm and includes — get this — unlimited wine, beer, and cocktails. Thank god you'll be eating all that pasta.
Benchmark
339A 2nd Street, 718-965-7040, or make a reservation online
They'll have three seatings (5pm, 7pm, and 9pm) at $80 per person for a three-course menu with choices including butter-poached Maine lobster, ancho-rubbed ahi tuna, filet mignon with camembert potatoes, and a caramelized banana split with peanut butter mousse, pretzels, and vanilla bean gelato. If you get a seat at 9pm, you'll also nab a free glass of champagne for a midnight toast.
Bogota Latin Bistro
141 5th Avenue, 718-230-3805, or make a reservation online
They'll be open and serving from their regular menus from 11am-6:45pm. Then there are three-course, two-hour limit dinners, with an early seating at 7pm for $50 per person, then seatings starting at 8pm through midnight are $60 per person — that menu has choices including plantanos rellenos, pernil, paella, and a tres leches cake. And for anyone looking for some empanadas to soak up all that champagne after the ball drops, they return to their regular menu and keep on serving from midnight-3am.
Grand Central Oyster Bar Brooklyn
256 5th Avenue, 347-294-0596, or make a reservation online
If you think the feast of the seven fishes leaves something to be desired, this is probably the celebratory meal for you.They'll have a special menu for the night, with a la carte items like a pan-roasted black cod in a kumquat and bourbon sauce or a grilled baby octopus with heart of palm and clementines, but you can also pull up a seat at the bar for a special $40 seafood platter that comes with a bottle of Cava.
Kiwiana
847 Union Street, 718-230-3682
One of the best New Zealand restaurants in the neighborhood (okay, the only one, but still, the food is both gorgeous and delicious) will have a five-course tasting menu featuring dishes like octopus with smoked potato and chorizo, pork belly with "earth-cooked" yams, New Zealand venison, and sticky date pudding.
Miriam
79 5th Avenue, 718-622-2250, or make a reservation online
Another favorite for ringing in the New Year, the warm and inviting Israeli restaurant will do a three-course tasting menu for $55 per person, featuring choices like beet and dill pickled salmon, a spiced maple-glazed duck breast, and a double layer cheesecake with citrus.
Palo Santo
652 Union Street, 718-636-6311
The pan-Latin restaurant always puts out a pleasant holiday meal — in the past, they've served up things like oyster ceviche, braised lamb, and grilled swordfish. You may get a peek at the menu on their Facebook event page, but you should probably snag one of the seatings first. The early seating is at 5pm with a three-course menu at $55 per person, and the later seating at 9pm is a seven-course menu with wine pairings and a champagne toast at midnight for $125 per person.
Rose Water
787 Union Street, 718-783-3800, or make a reservation (with deposit) online
You won't know what kind of dishes you're eating in advance, but you can count on particularly delicious plates as they step up their regular menu with some extra festivity — plus, the meal comes with wine pairings (do note, this dinner is only for the 21+ crowd), and they will accommodate dietary restrictions with advance notice. There are still some early seatings ($90 per person) and late seatings ($120 per person) available, but they're selling out fast.
Stone Park Cafe
324 5th Avenue, 718-369-0082, or email info@stoneparkcafe.com to make a reservation
They're offering a three-course menu with a price determined by the entree selection, which features choices like zatar-spiced lamb chops, a duck breast with duck confit spaetzle, or a dry-aged NY strip steak for two.
Have you got a go-to restaurant in the neighborhood for a New Year's Eve dinner? Share your favorites in the comments below!