10 Great Spots for Thanksgiving Dinner in Brooklyn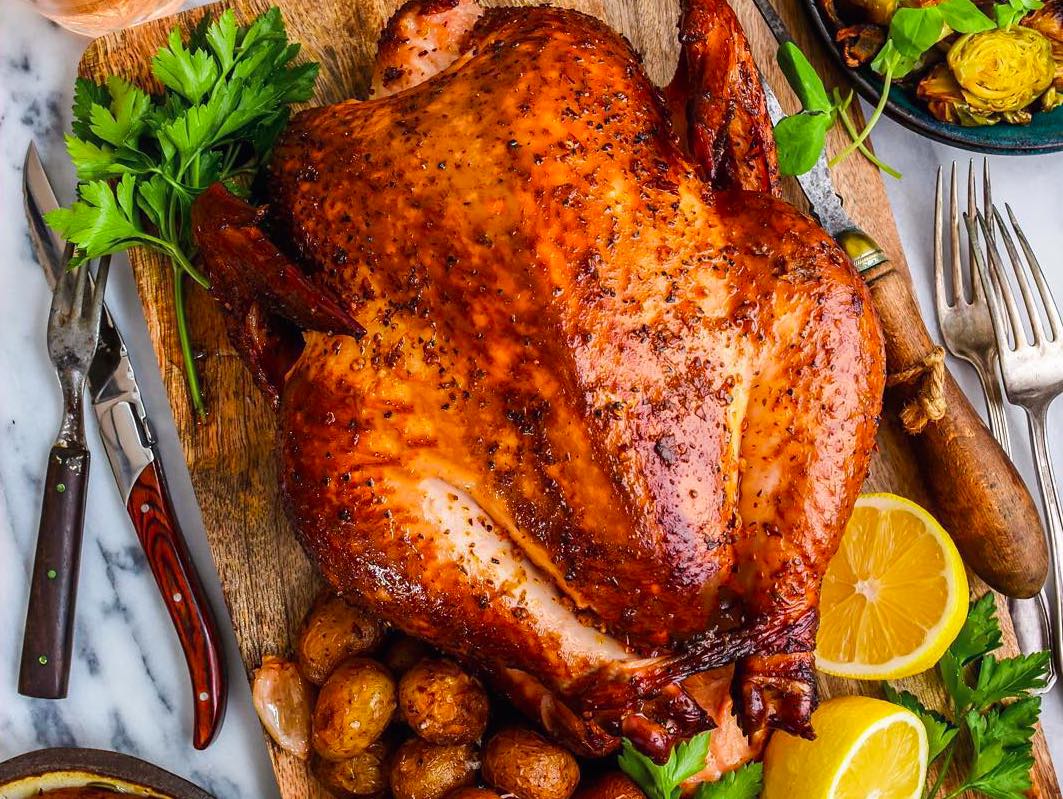 Thanksgiving can be stressful. Cooking in a too-small kitchen, worrying if the turkey will dry out, running out of wine, cleaning up after too many people. Luckily, this is Brooklyn, and all of that is optional. These 10 places are all serving Thanksgiving dinner this year — sans doing dishes.
149 Broadway, between Bedford and Driggs avenues.
If what you're looking for is a fancier meal, Meadowsweet has got you covered. This Michelin-starred Williamsburg spot is serving a three course pre-fixe, featuring day boat scallops, filet, roasted turkey (of course), and maple panna cotta. The restaurant is seating from 1 p.m. to 8:30 p.m., and can accommodate vegan diets.
$95 per person, $45 for kids under 12. Details here.
1108 Cortelyou Road, between Stratford and Westminster roads.
This Ditmas Park favorite is serving a three course pre-fixe menu. Options include fried brussels sprouts, a golden chanterelle casserole, oyster stew, and pumpkin rolls. Remaining reservations are limited, but this is one of the few spots that takes walk-ins on the day-of.
$75 per person. Details here.
787 Union Street, between 5th and 6th avenues.
Rose Water, a Park Slope institution, is having an extra-special Thanksgiving dinner this year. After 19 years in business, this will be their last day open. You can celebrate the end with them with a three course dinner of baked polenta, clam chowder, buttermilk biscuits, and pie, as well as a large variety of after-dinner drinks.
$72 per person, $42 for kids under 10. Details here.
524 Court Street, between Huntington and Nelson streets.
Buttermilk Channel's three course pre-fixe features only one classic main dish: Turkey with all the fixins. Of course, theirs is cider-brined and comes with honeynut squash and broccolini gratin, as well as roasted brussels sprouts, buttermilk potatoes, stuffing, and cranberries. The menu also offers oysters, Four & Twenty Blackbirds pies, and roasted sweet potato soup.
$85 per person, with 15% of sales donated to Neighbors Together. Details here.
i
l Fornetto
2902 Emmons Avenue, off of East 29th Street.
This Sheepshead Bay institution has options for you this Thanksgiving. You can go with the three course pre-fixe dinner, which features eggplant rollatini, risotto, and pumpkin pie, or you can order a la carte from the menu. Either way, you can't beat that view.
$44.95 per person, $19.95 for kids (two courses). Details here.
664 Manhattan Avenue, between Nassau and Norman avenues.
From 3:00pm to 9:00pm you can enjoy Cherry Point's traditional Thanksgiving meal. The menu will include roast turkey and beef, stuffing, and Yorkshire pudding, as well as other classic trimmings and sides. There is no pre-fixe menu required.
A la carte. Details here.
248 Court Street, between Kane and Baltic streets.
Enjoy a full turkey (of butternut squash) dinner this year at Watty & Meg. Previous menus have been served with mashed potatoes, brussels sprouts, stuffing, and more. If you're feeling less traditional, though, you can still order off of their full menu for the day.
$48 per person. Details here.
8801 3rd Avenue, between 88th and 89th streets.
Cebu's Thanksgiving menu is served a la carte this year. You can enjoy baked clams, Faroe Island salmon, turkey dinner, and tiramisu. This year, they're also having a Thanksgiving Eve party on Wednesday, with $1 oysters available, happy hour until 7:00pm, and a DJ starting at 8:00- a perfect Friendsgiving night.
A la carte. Details here.
72 Hudson Avenue, between Water and Front streets.
This Vinegar Hill restaurant is serving a three-course pre-fixe with a turkey dinner, chicories, squash, mashed potatoes, mushroom and chestnut stuffing, and Four & Twenty Blackbirds pies. Vegetarian options will be made available upon request.
$75 per person. Details here.
56 5th Avenue, between St. Marks Place and Bergen Street.
Park Slope's Alchemy will be serving their full menu this year, as well as a turkey and stuffing, mashed potatoes, and brussels sprouts option. They'll be open from 12:00pm to 10:00pm, and are a good bet for a nice drink to go with your meal.
A la carte. Details here.