Where To Take Your Date This Weekend: April 14–16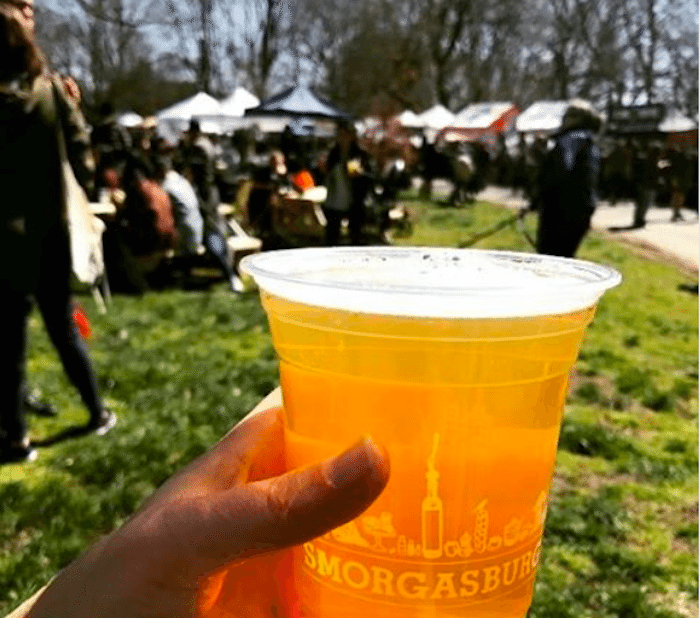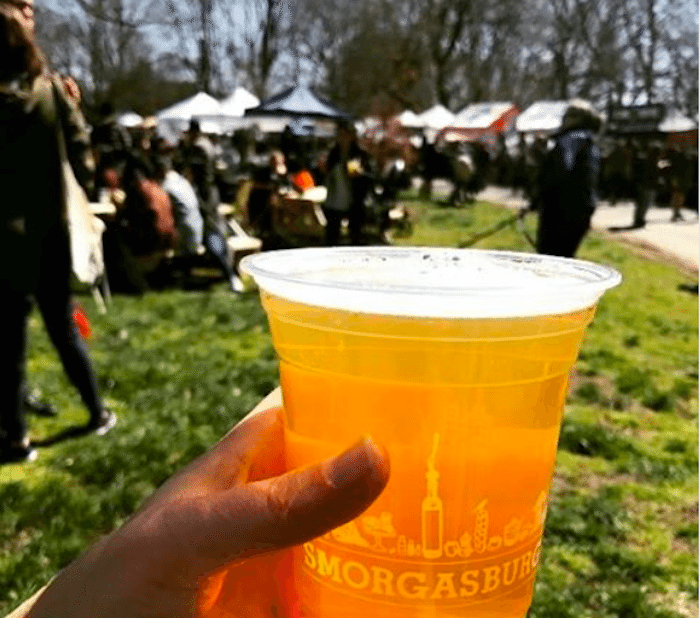 It's springtime, and romance is sprouting up with the cherry blossoms at the Botanic Gardens. Whether you have a giddy new love or a cherished long-term partner, use this guide to plan the perfect weekend and try something new in your favorite boro — together.
If you have an event to share, email us at editor@bklyner.com.
All Weekend:
Celebrating Easter? Check out the best easter egg hunts in Marine Park, Bay Ridge, Gowanus, and more.
Looking for a romantic spot for brunch or dinner where you can enjoy a table outside? Check out our guides to the best outdoor dining and drinking in Ditmas Park, Sheepshead Bay, and Park Slope (garden edition).
Outdoors lovers
Spring in Prospect Park
When: Saturday, and Sunday, April 15–April 17
Where: Various locations in Prospect Park
What: Now that the sun is out, the hoards have descended on Prospect Park with their picnic baskets and summer dresses (well, almost — it's still jean-jacket weather). Explore nature, take a romantic walk on wooded paths, and of course, get some delicious eats at Smorgasburg in the Nethermead. Impress your date with some Prospect Park history — don't worry, we've got you covered here.
How much: Free.
Learn to identify trees and clouds
When: Saturday, April 15 — one session each 10:30am and 12:30pm
Where: Greenpoint, from the Brooklyn Brainery
What: Looking for a bit of pre-brunch sunshine? Check out a Greenpoint tree identification walk at 10:30, and then stay for the cloud study class — and build the skills you can take into the summer.
How much: $13 each class.
Birding in Peace
When: Sunday, April 16 at 6:30am
Where: Greenwood Cemetery
What: Are you an early riser? Take advantage with this before-hours walking tour with birding expert Rob Jett. You don't have to be an expert to have fun — copies of Greenwood's Bird Checklist will be on site.
How much: $15 for non-members, get your ticket here.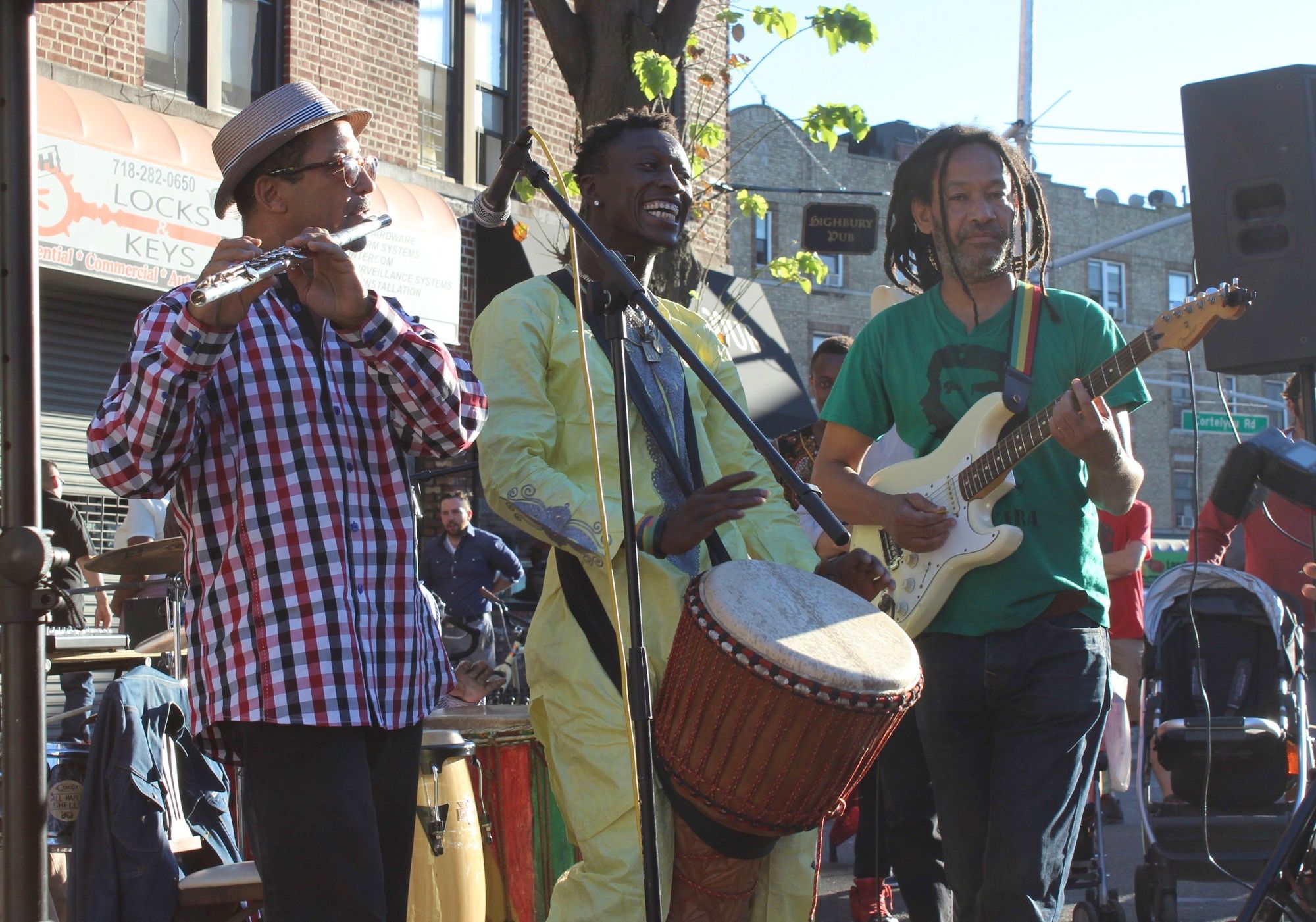 Date nights: Music, dance, history, & laughs
Free Fridays begin at the Brooklyn Historical Society
When: Friday, April 14 from 5pm to 9pm
Where: 128 Pierrepont Street, Brooklyn Heights
What: Can anyone say sports history-buff date night?! Curator-led tours of the new baseball history exhibition, drink-n-design pennants, old-timey Dodgers ephemera, and local history of baseball's grandfather: cricket.
How much: FREE!
Comedy at Littlefield
When: Friday, April 14 at 8pm
Where: Littlefield, 622 DeGraw Street in Gowanus
What: Hidden Fences is an absurd comedic mashup of a play based on the movies Hidden Figures and movie/play Fences and inspired by the viral mistake made at the Golden Globes.
How much: $10 at the door
Brian Marsella's Trio de Flail at the Owl in PLG
When: Saturday, April 15 at 8pm (doors at 7:30)
Where: The Owl Music Parlor, 497 Rogers Avenue between Midwood and Maple Streets.
What: Check out the rhythm section of the NYC quintet The Flail in a cozy, intimate neighborhood venue.
How Much: $10 suggested donation.
Alegba & Friends at Bar Chord
When: Saturday, April 15 at 10pm
Where: Bar Chord, 10008 Cortelyou Road between Coney Island Avenue.
What: Dance the night away with Afro Caribbean/Haitian/ Latin grooves at your fave Ditmas Park spot.
How Much: No cover charge, but don't forget drinks and the bar and tips.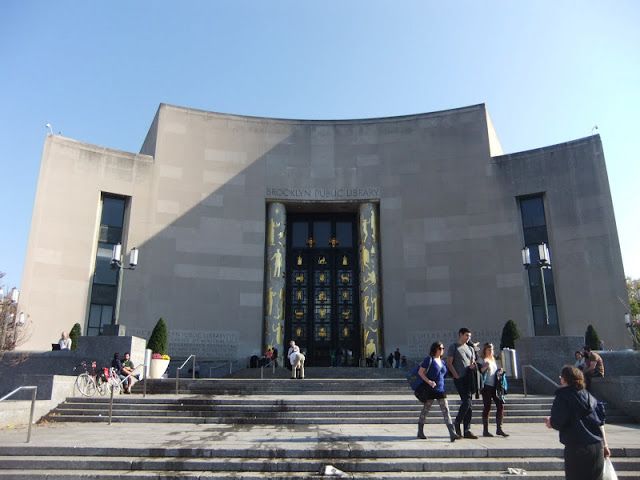 Daytime Arts & Culture
Art in the Bar
When: Saturday, April 15 from 2pm–4pm
Where: Sycamore Bar + Flowershop, 1118 Cortelyou Road
What: Develop a hobby that will bind you together (too much?) at this Basic Bookmaking/bookbinding workshop in Sycamore's lovely backyard Lodge.
How much: $45/student
PRI's Taking ISIS to Court interview
When: Saturday, April 15, at 1pm
Where: Brooklyn Public Library Central Branch, 10 Grand Army Plaza
What: Looking for a conversation starter? Check out this discussion with human rights activist Nadia Murad, an ISIS survivor, Nobel Peace Prize nominee and UN Goodwill Ambassador. Just steps from the expansive greenmarket at Grand Army Plaza.
How much: Free