Swanky New Building Sells Out $1.6M Condos In Manhattan Beach
Take a peek inside The Wave, a luxury condo development in Manhattan Beach that has sold out every unit in the seven-story building for up to $1.6 million.
The building's 48 units were sold-out within five months after the launch in the summer of 2015, according to broker Igor Libo of Ilite Realty, and the last closing ended in January. Units include duplex townhouses and penthouses with rooftop terraces at 104 West End Avenue at Ocean View Avenue.
The second priciest unit trailed the first at $1.4 million for a three-bedroom duplex, followed by $1 million for the one-bedroom penthouse, and $930,000 for the two-bedroom duplex. In terms of price per square foot, The Wave set a neighborhood record, said Libo.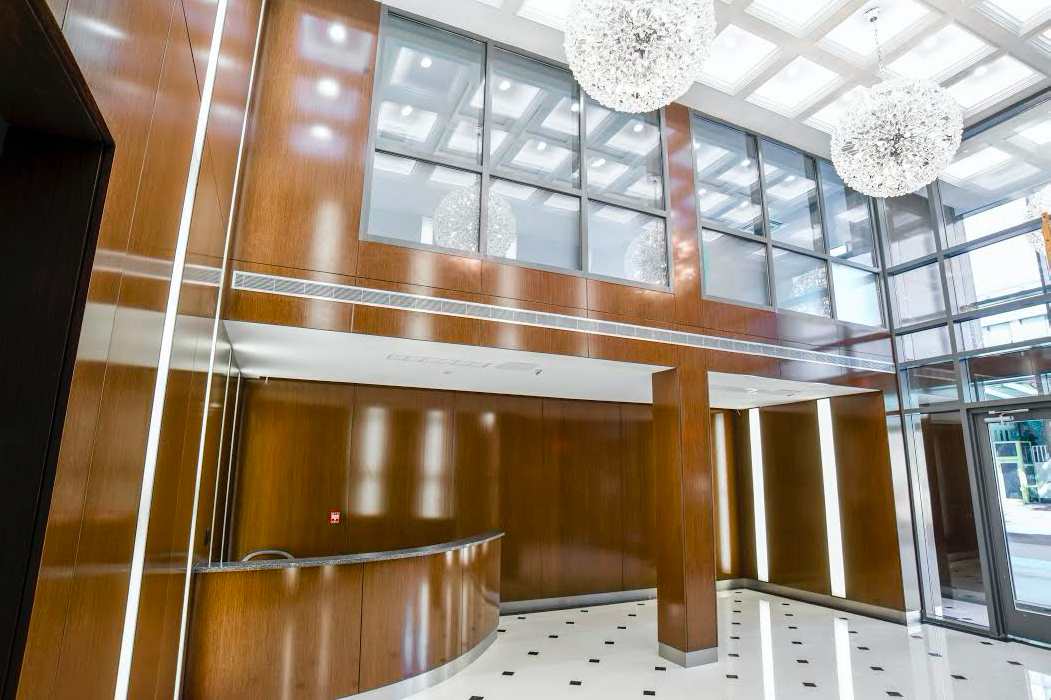 The building has a swanky glass curtain wall and amenities such as a sleek doorman lobby, fitness center with steam room, an event room, a rooftop lounge, and commercial space on the flood-proof ground floor — leased to Little Scholars Day Care, Kumon Learning Center, Toymax Toy store, and a pharmacy.
"We wanted to bring tenants that would complement the building and the community," said Libo, whose firm represents the development. The tenants represent a mix with some locals and some from Long Island and New Jersey. "Some are older, empty-nesters and baby boomers, and some are young professionals," Libo told BKLYNER.
And like other Rybak properties, there's an emphasis on parking on the property with two levels of parking (for about 71 cars), according to the Certificate of Occupancy.
The building replaced a slew of commercial properties that included White Poodle, all vacated after Superstorm Sandy.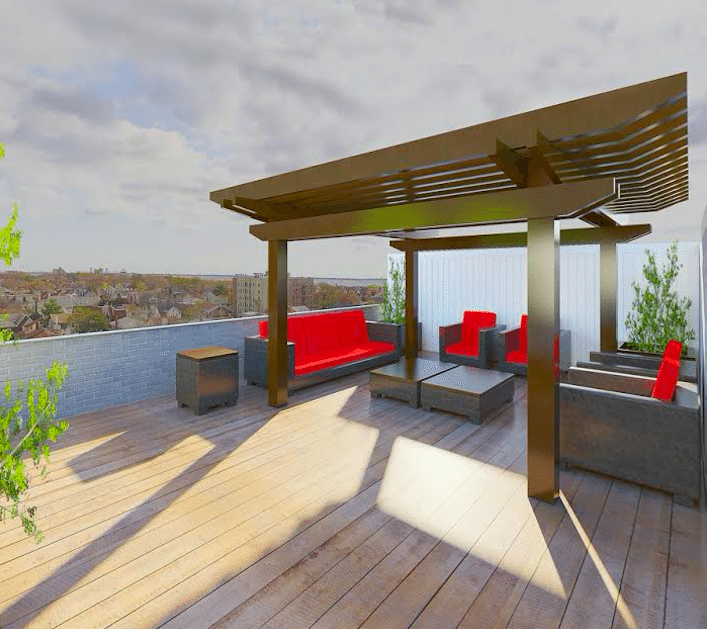 Sheepshead Bay-based firm Rybak Development owns several other high-demand properties, almost all of which are located in southern Brooklyn. An eight-story luxury condo building on the former plot of El Greco Diner dubbed The Vue is scheduled for completion in Fall 2017. Rybak was also behind the nine-story condominium building at 3041 Ocean Avenue, which sold out in less than three months.
Rybak is also one of the investors behind the reactivation of the shuttered Brooklyn Racquet Club on Shell Road, which is now Matchpoint. The owner Sergey Rybak is perhaps the most active developer in the neighborhood at the moment.
Correction: A previous version of this article mentioned Rybak's Leadership in Energy & Environmental Design (LEED) certification — which is certified for their Emmons Avenue property, not the property at 104 West End Avenue.