DEMOLISHED! El Greco Diner Torn Down To Make Way For Condo Development (Photos)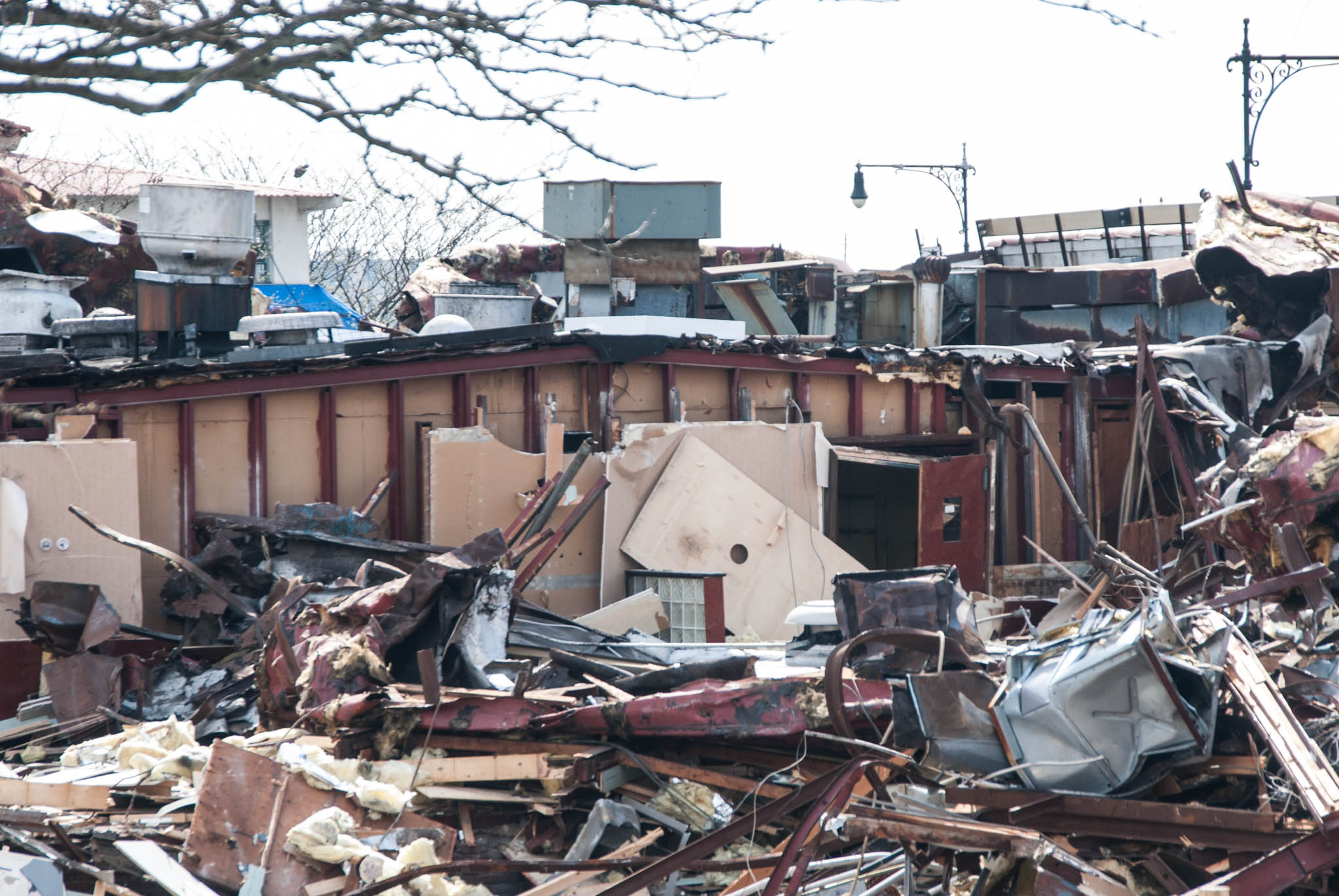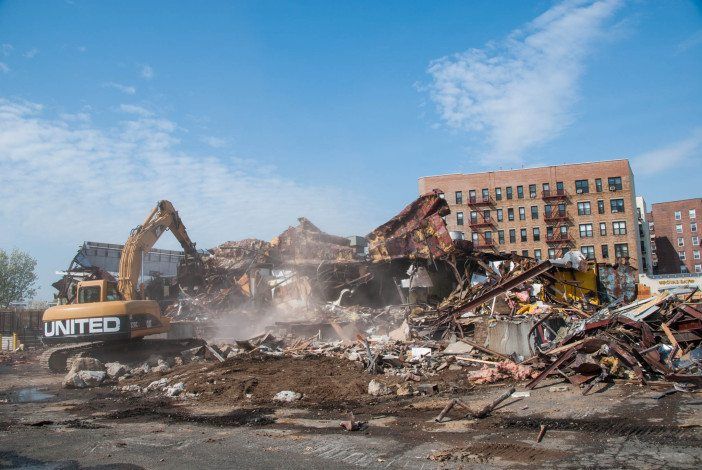 After 40 years of serving up burgers and breakfasts to Sheepshead Bay residents, the iconic building that housed El Greco Diner has been demolished.
Crews arrived this morning and began tearing away at the structure, with most of it turned into a heap of metal, wood and plaster by 10:30am today.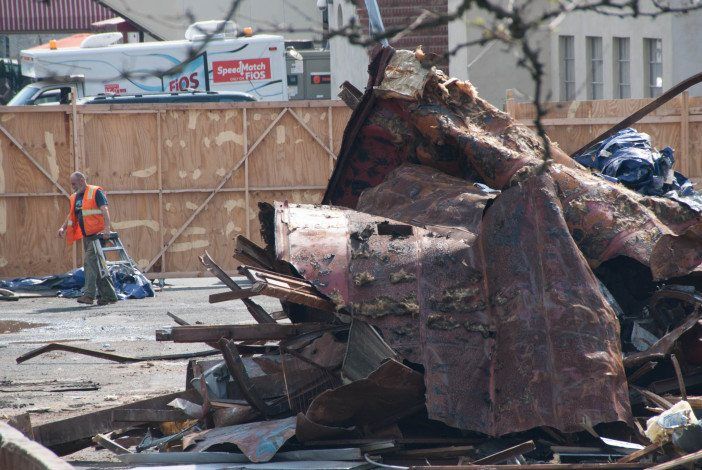 At that time, only a small fraction of the building still stood, mostly the front signage and patio.
Here you can see the doorway that once led into the bathroom, with nothing but rubble in front of it: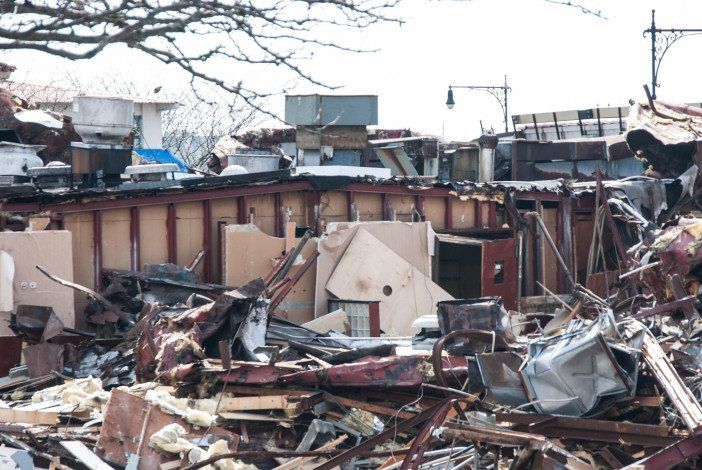 The demolition is being done to make way for an eight-story condominium development that will feature ground-level retail and 9,000-square-foot public plaza facing the water. The project is being done by Rybak Development, and recently won Community Board 15's support for the public plaza.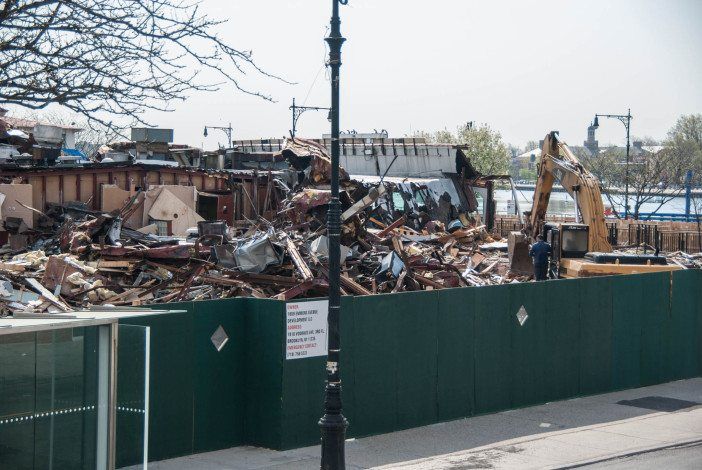 The building sold for $13 million in December. El Greco's owner, George Venetoklis, told Sheepshead Bites at the time that the costs of running the business were making it unsustainable.
"Our model was large portions at good prices. Our food prices were beginning to skyrocket and we couldn't keep up," he said. "Real estate taxes, labor costs, everything took its toll. As a family, we realized we put in our time. Forty years, it was time to move on."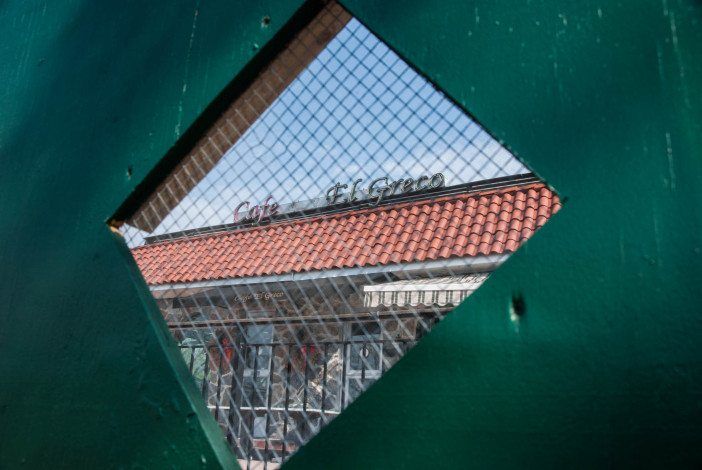 Dozens of onlookers stopped to peer through the fencing during the demolition this morning, Many left shaking their heads, and remarking on their memories.
"It's amazing, isn't it. Forty years, and then just gone in one morning," said one passerby.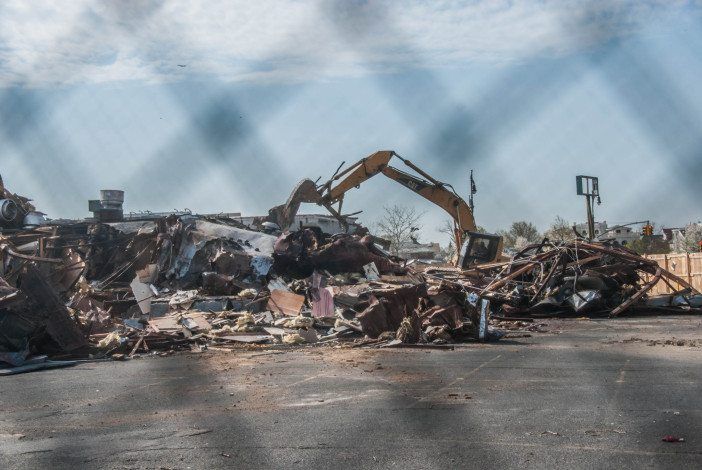 Some shed actual tears.
"I cried all morning," said Theresa, the psychic who lives and works across the street at 1788 Sheepshead Bay Road. "I have a son, he passed away. I remember he used to run across the street and get burgers. It's sad."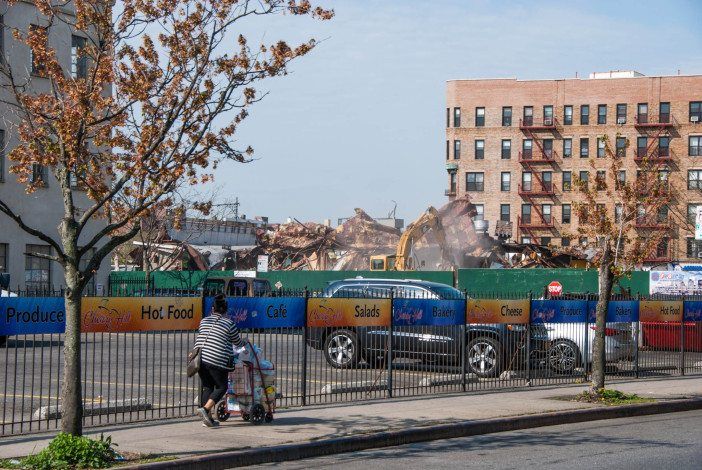 The building will likely be entirely torn down by the end of the day. We'll return for more photos and update this post.