"Abrupt" W.8th St Bus Stop Closure Leaves Locals Sprinting Without Notice, Pols Say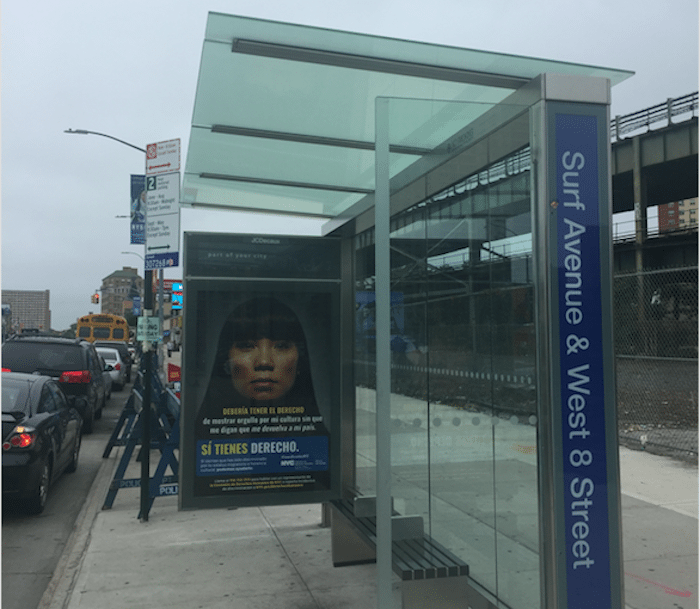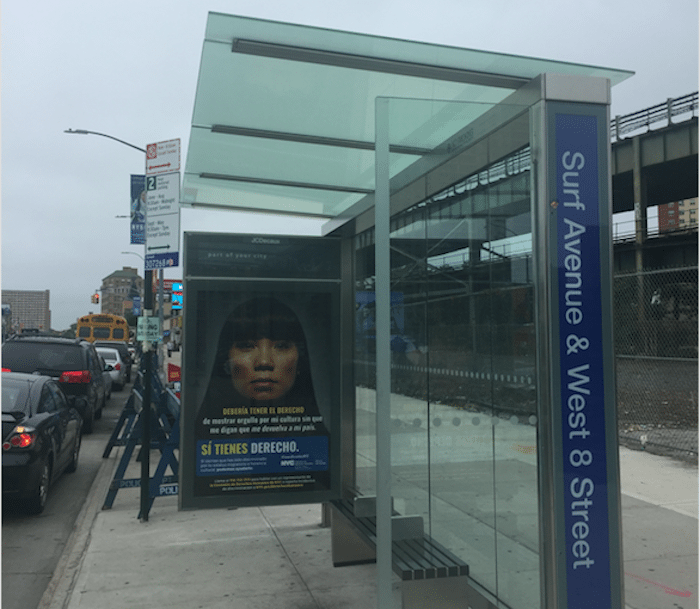 Coney Island's B36 bus appears to be skipping an important bus stop, with little-to-no warning from the MTA.
The westbound B36 bus stop at Surf Avenue and West 8th Street – which connects to the Q and the F trains – has been temporarily suspended, first reported Kings County Politics. The bus runs from Surf Avenue and West 37th Street to Sheepshead Bay.
But riders didn't, and still don't, know about it, Assembly Member Pamela Harris told BKLYNER. One of her constituents was riding the bus home last week when it failed to stop at West 8th Street. The bus driver abruptly announced "this is no longer a bus stop," Harris said.
As of Friday, we couldn't find info on the MTA website about the service change, and the only notification passengers had was a paper sign that was allegedly at the stop. But when we visited on Friday, there was no sign in sight.
We did see a city bus driver roll past the bus stop, waving a woman waiting at West 8th to the next stop at West 10th Street. She had to break into a sprint to make it in time.
According to Harris and City Council Member Mark Treyger, the MTA didn't notify their offices of the service change.
"It is confusing, frustrating, and inappropriate when the MTA makes changes like this without gauging concerns from residents or their elected representatives," said Treyger.
We reached out to the MTA but did not hear back in time for publication. However, Harris heard from the MTA Government and Community Relations Assistant Director, who said the stop was "eliminated to minimize conflict between buses and vehicles at the new development/construction at 825 Surf Avenue."
But when Harris went to the bus stop today, she didn't see any construction. "I'm baffled. I don't understand what they're talking about," she said. By that point, bus drivers were just passing by without waving, she said. "I was sitting at the bus stop looking like an idiot."
And the next stop at West 10th Street doesn't have the bus shelter, benches, or ramps at West 8th. "I have one of the largest senior districts and that is the stop where most of my seniors get off," Harris said. "This is an area where actual people live, we don't live in the Cyclone."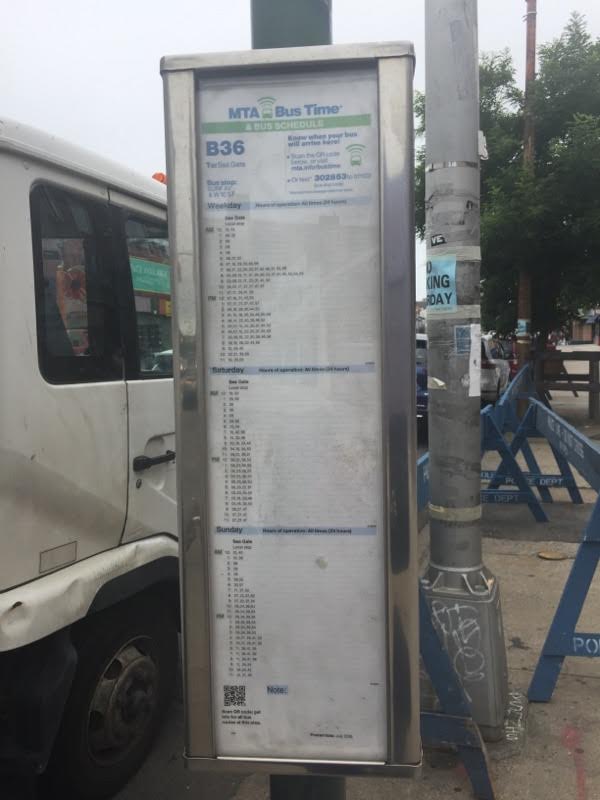 But regardless of the reasons for the closure, Harris was outraged over the abruptness and complete lack of communication from the MTA.
"We feel like Gilligan; we don't have a way out of here," she said, of the 55,000 residents with only one way in and out of the peninsula.
This closure adds insult to injury to many locals who already feel neglected — after the newly opened NYC Ferry's so-called "South Brooklyn Route" completely bypassed Coney Island.
"It's a slap in the face to have a ferry you can almost touch," said Coney Island resident Daniel I. "Coney Island's residential population is significantly growing, and those people will look for commuting options."
Though it's been almost a decade since the discussion began, the Coney Island ferry stop proposal has earned a lot of support lately among residents and local politicians, including Harris and City Council Member Mark Treyger.
"It is no secret that our community is transit-starved. We were left out of the ferry plan, we still have not seen the F-express return, and the mounting issues plaguing the MTA across the city are turning already lengthy commutes into exhausting journeys for southern Brooklyn residents," said Treyger.
Additional reporting by Liena Zagare.