St. Mark's Steeple Restored, Scaffolding Removed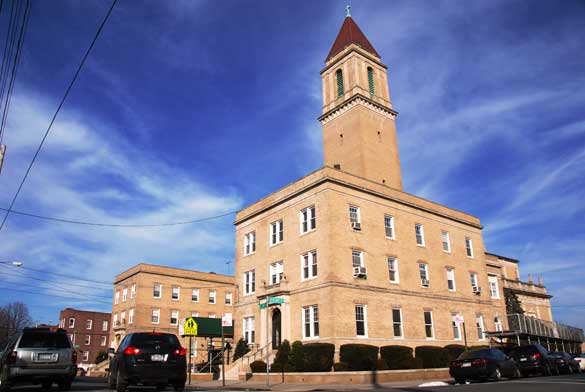 The scaffolding  surrouning the St. Mark Roman Catholic Church's steeple (2609 East 19th Street) was removed last week, unfettering the the iconic tower from the industrial look that has marred the Sheepshead Bay skyline for nearly a year.
Work on the exterior tower wrapped up towards the end of 2011. It was part of a series of restorations done throughout the church for the parish's 150th anniversary. The scaffolding on the sidewalk, we're told, will be removed any day now, with all exterior work complete.
Doesn't it look pretty? I think it looks pretty.