Have You Spotted Ai Weiwei's Bus Shelter Artwork In Downtown Brooklyn?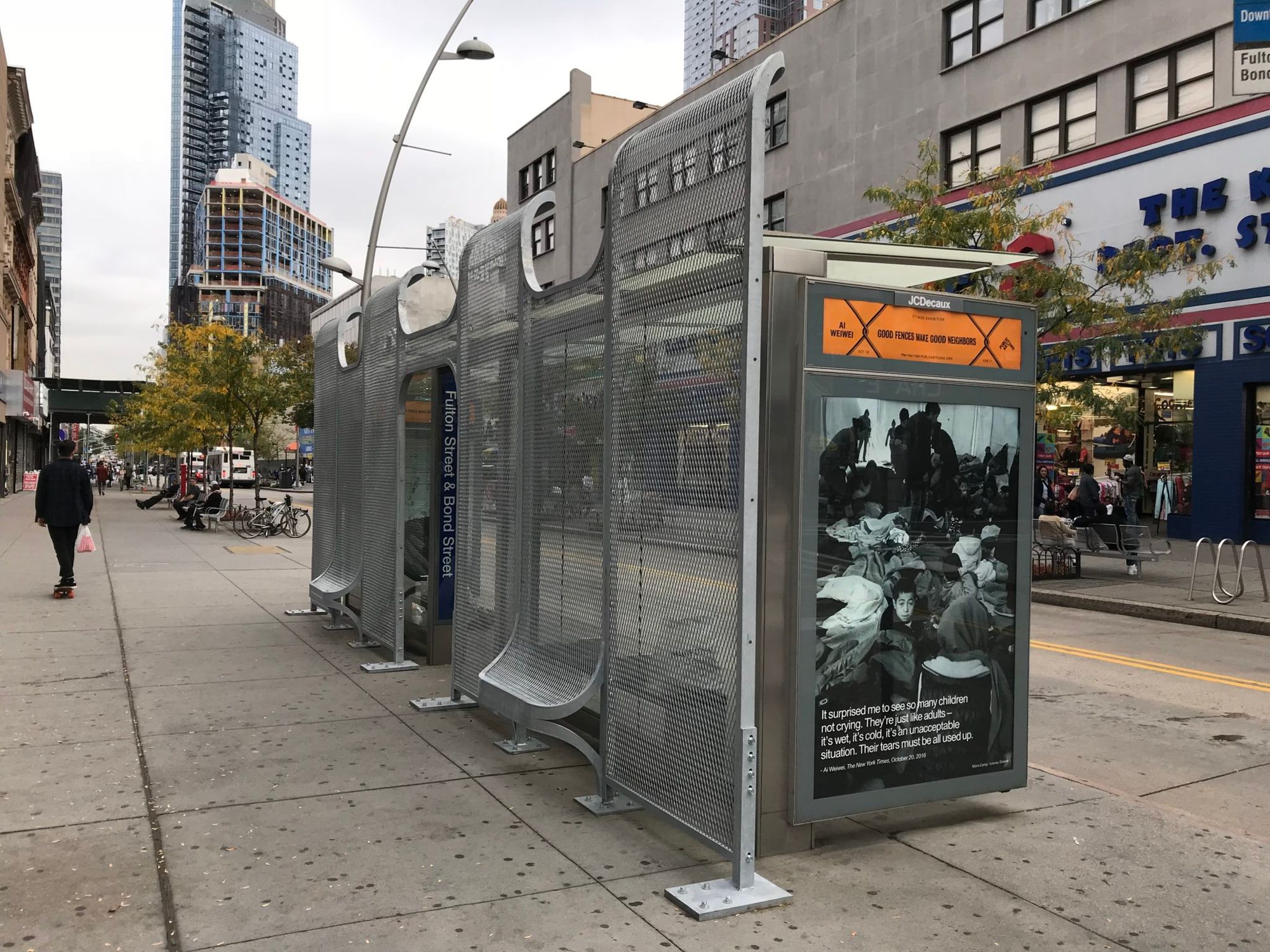 DOWNTOWN BROOKLYN – On October 12 the Public Art Fund unveiled its citywide exhibition Good Fences Make Good Neighbors by world renowned artist and human rights activist Ai Weiwei.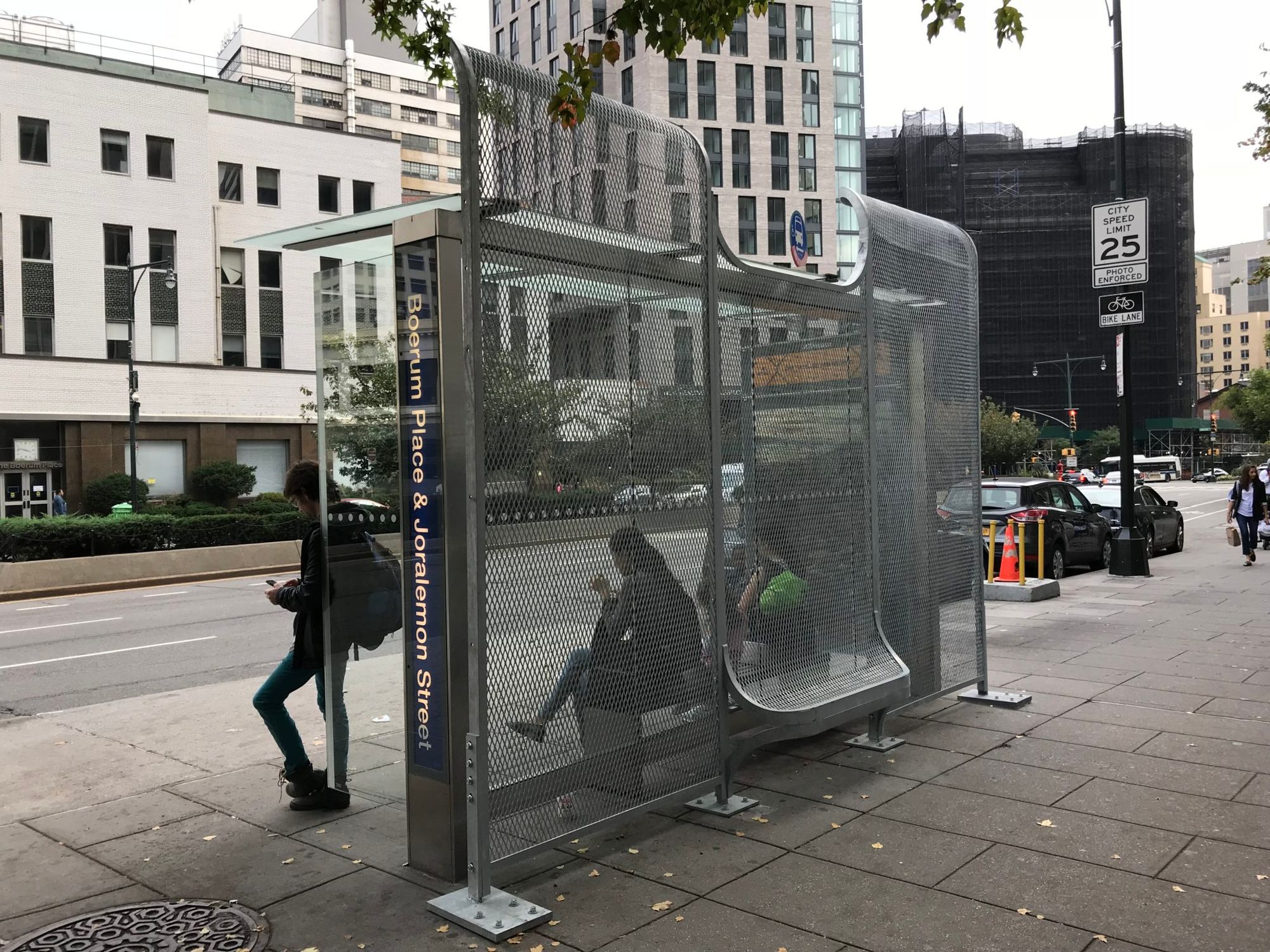 The public art pieces were "inspired by the international migration crisis and current global geopolitical landscape," transforming "the security fence into a powerful social and artistic symbol with interventions across the city," a release for the exhibition states.
Ai created large-scale, site-specific artworks currently on display in Central Park, Washington Square Park, and Flushing Meadows Corona Park in Queens, as well as site-specific "interventions" placed atop various buildings in the Lower East Side. For Brooklyn, the artist created "sculptural interventions" for four JCDecaux bus shelters located in Downtown Brooklyn.
The sculptural fences are placed behind the bus shelters and feature a small seat jutting out of the otherwise nondescript structures, allowing commuters to wait for the bus while sitting on a work of art. The selected bus shelters also display documentary images, taken during Ai's visits to refugee camps, in place of the usual advertisements.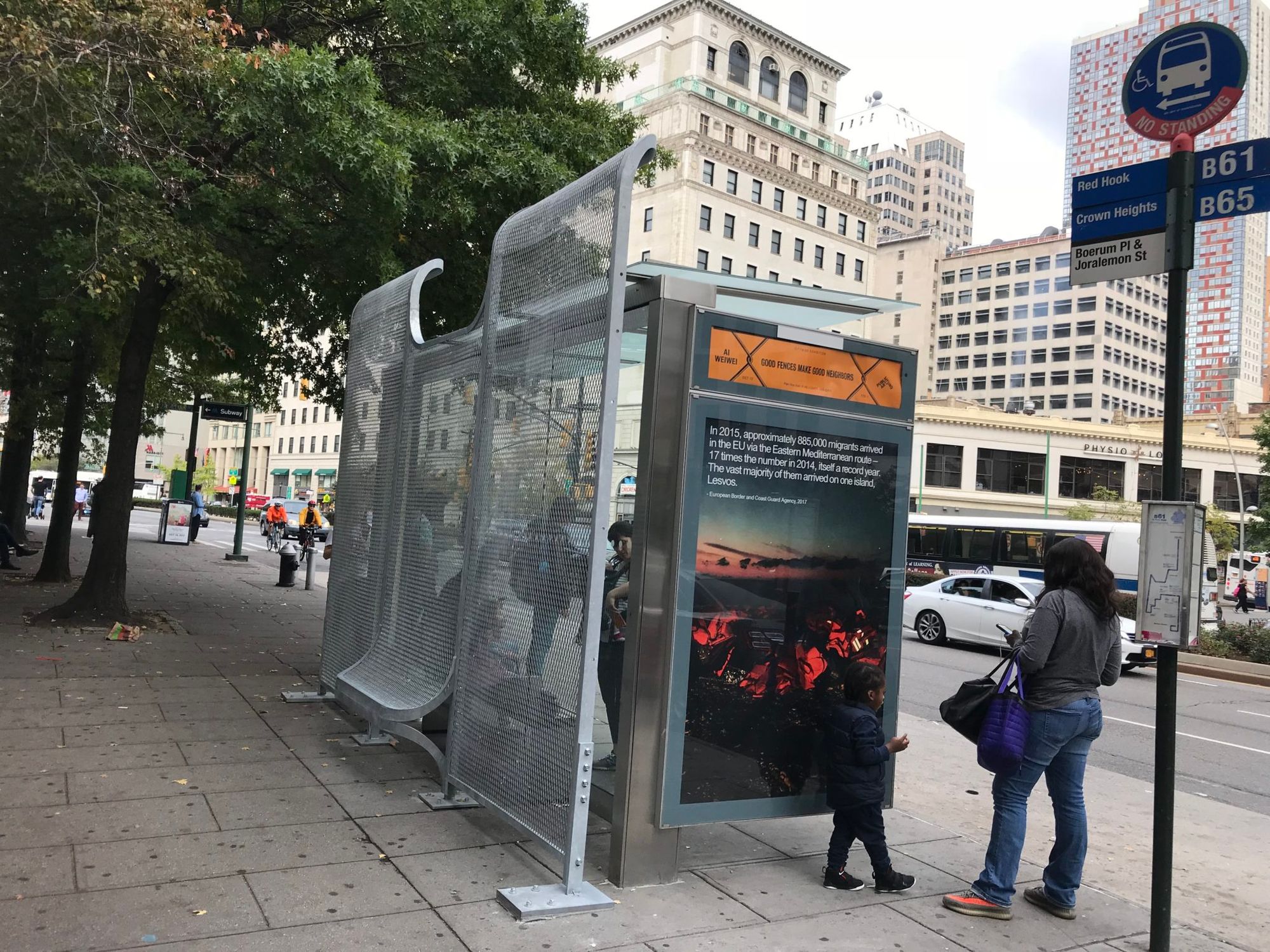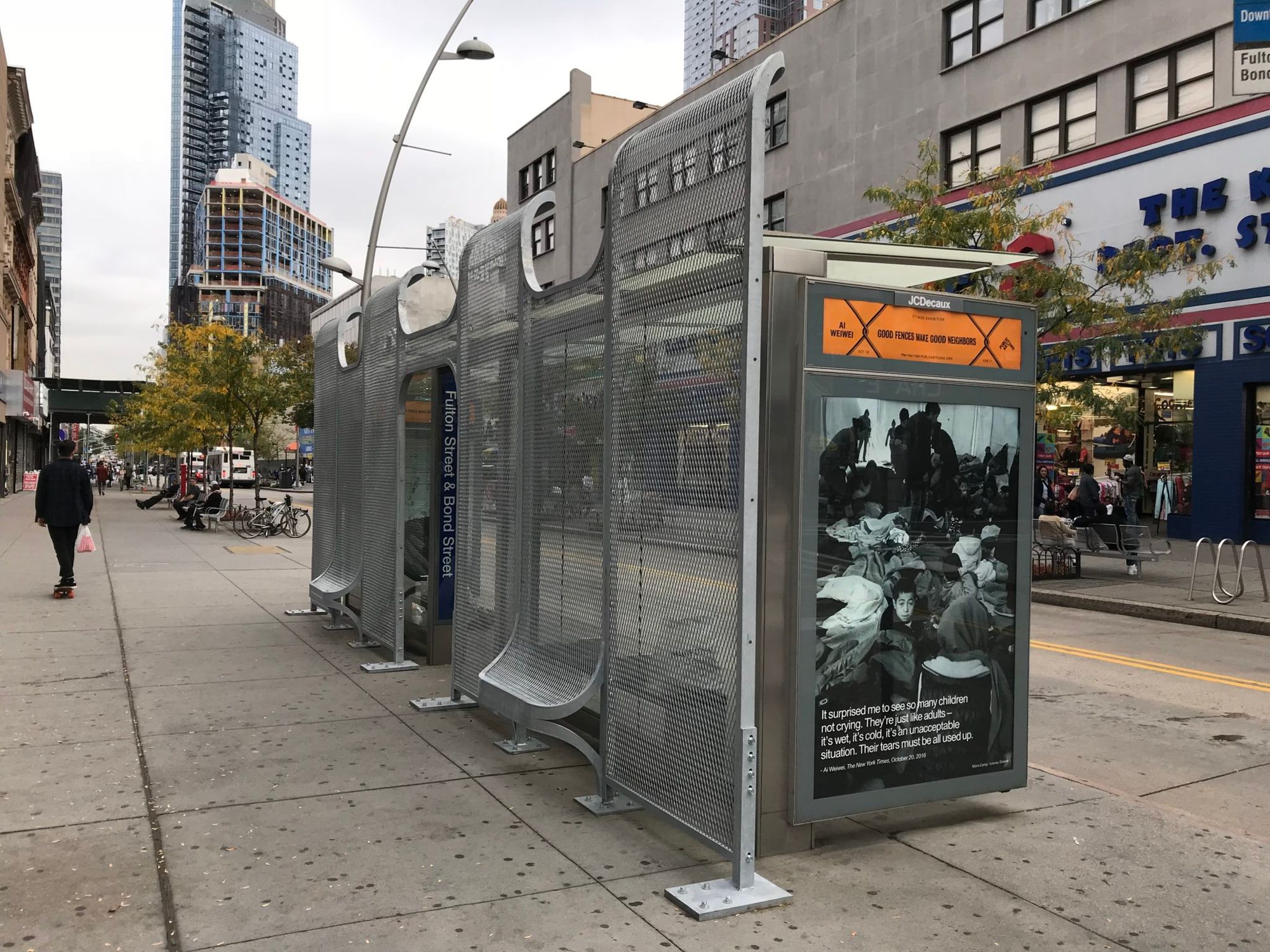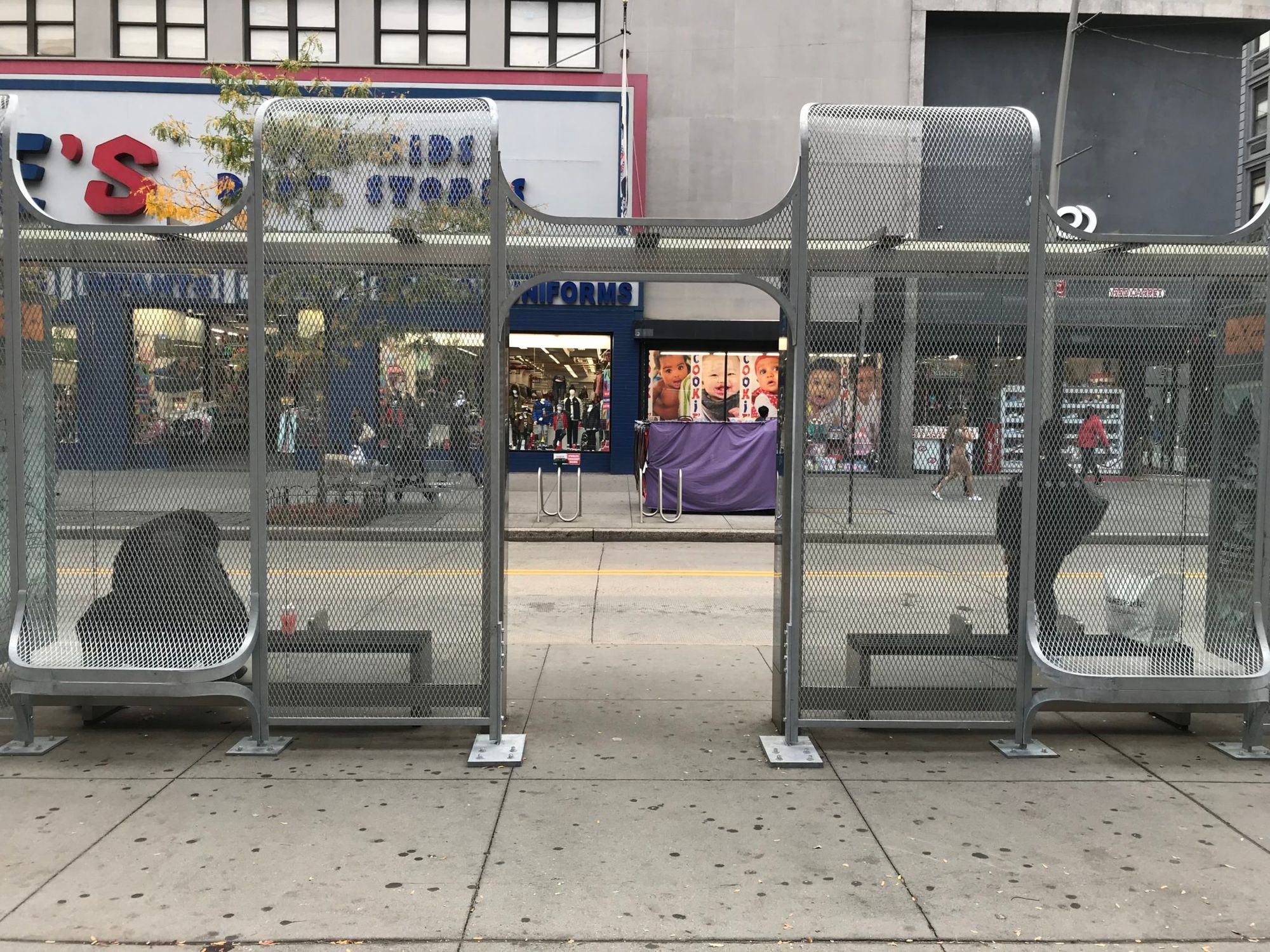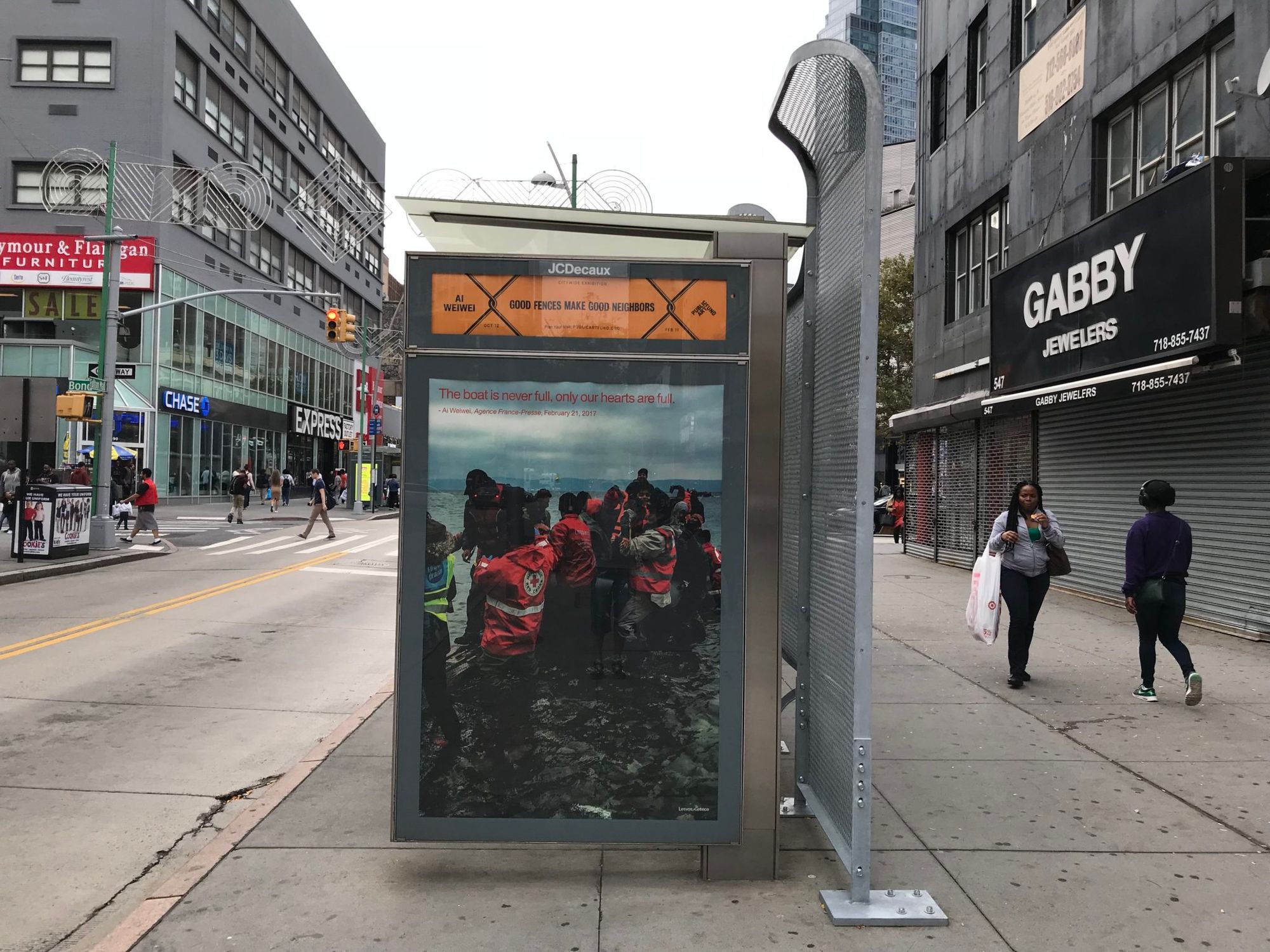 "Transportation is a key component in the conversation about immigrants and refugees today," the release for the exhibition reads, "the forced emigration from their homes and subsequent restrictions of their free movement are central to this debate. In New York, the construction of transportation infrastructure has played a central role in the American immigrant story. The workforce to construct the City's roads, bridges, and tunnels were made up of immigrants, and that infrastructure continues to be vital to the flow of millions of people each day."
Ai has traveled to refugee camps around the world and dedicates much of his work to "bringing attention to the plight of displaced people, many of whom are victims of war or acts of terror." The launch of Good Fences Make Good Neighbors coincided with the release of Human Flow, a documentary film directed by Ai that explores the global refugee crisis.
Good Fences Make Good Neighbors is on view from October 12, 2017 through February 11, 2018. To learn more about the exhibition and to find a map of the site-specific artworks and the interventions across NYC, visit publicartfund.org.