Spoke The Hub Celebrates 40 Years In Gowanus & Park Slope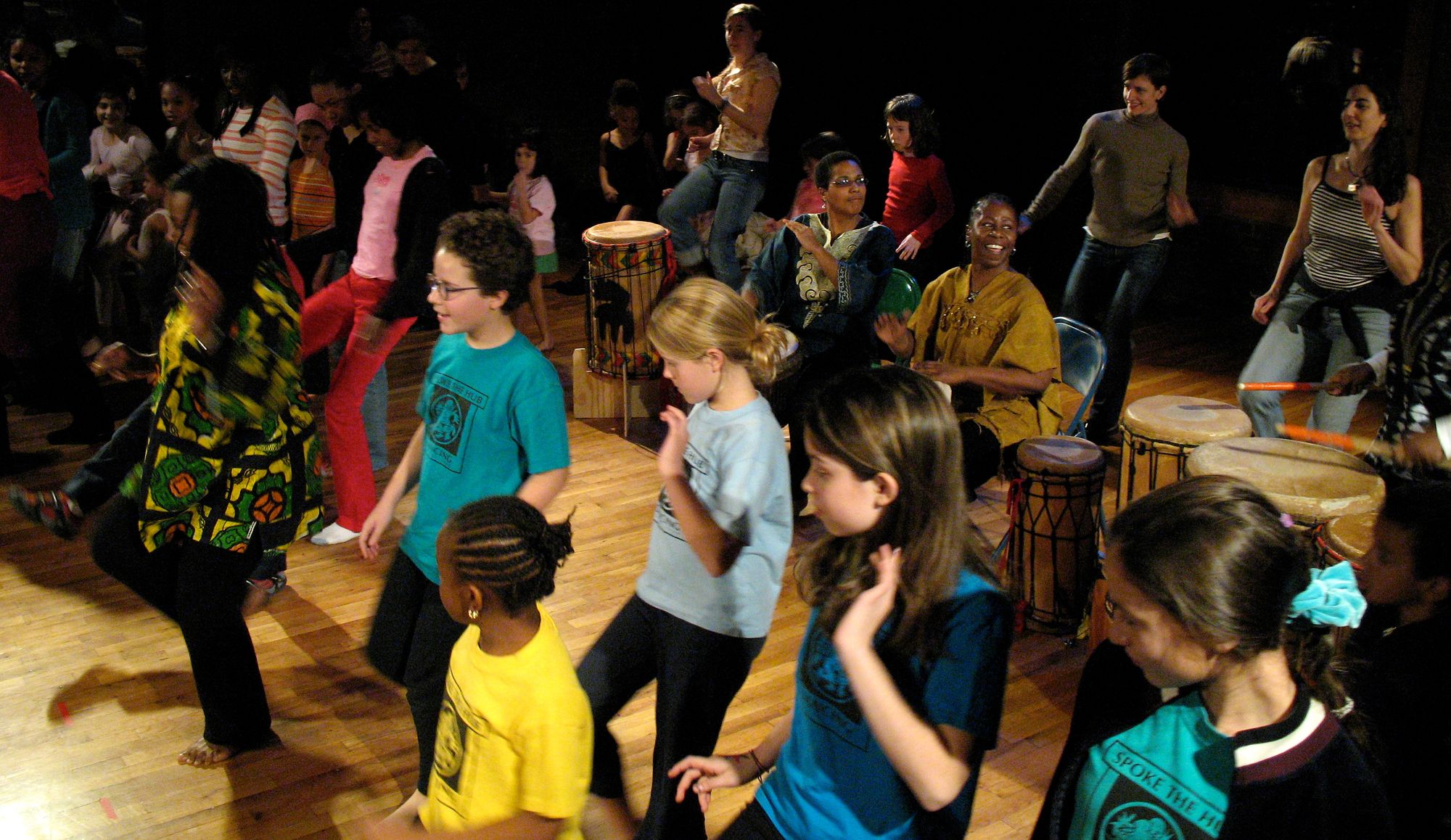 GOWANUS/PARK SLOPE – Spoke the Hub celebrates 40 years of bringing community dance classes, performances, and flash mob routines to Park Slope and Gowanus.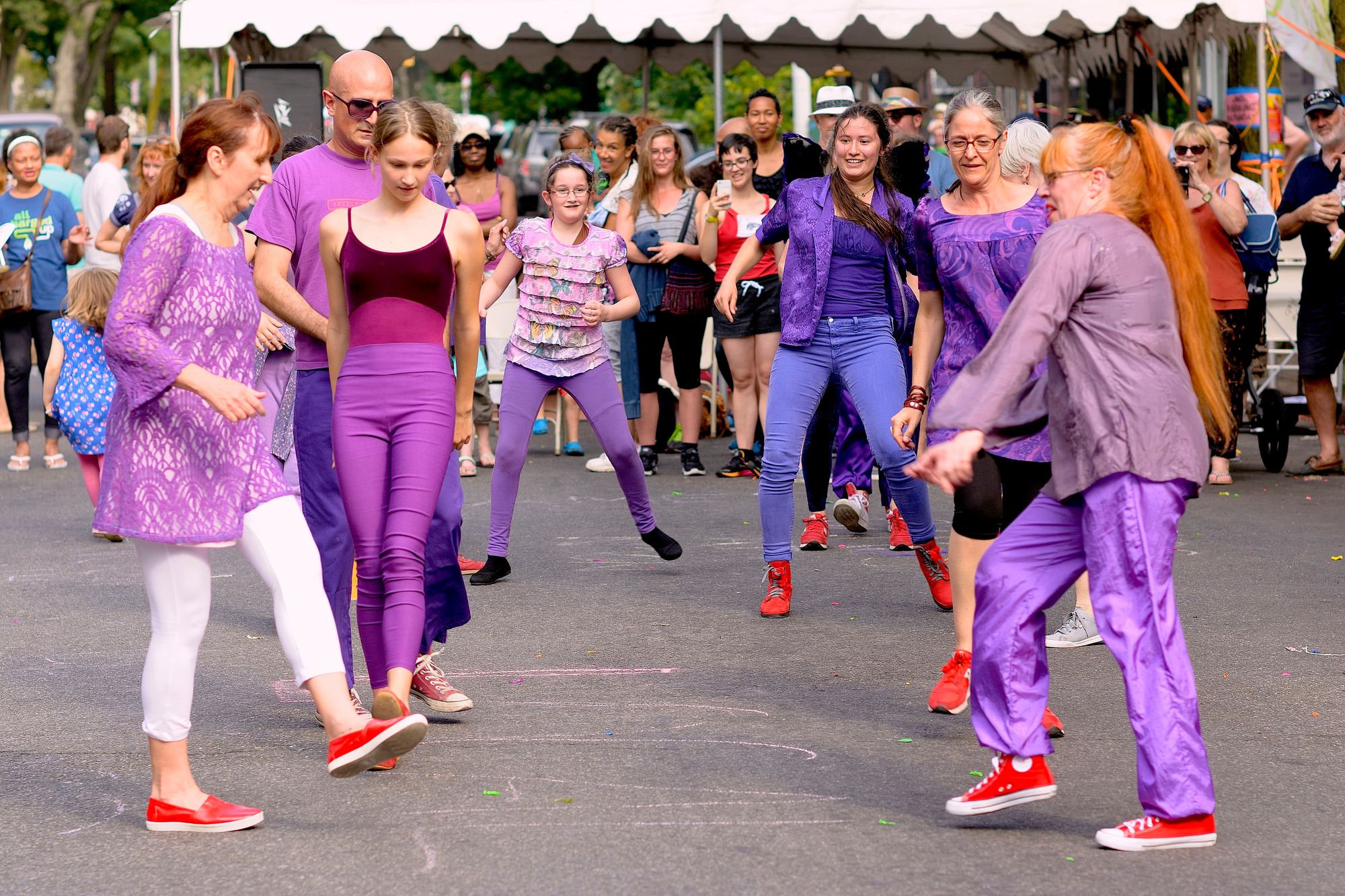 Founded in 1979 by Elise Long, Spoke the Hub's first home was a 2,400-square-foot former third-story ballroom at 9th Street and 7th Avenue in Park Slope.
"I came to dancing socially, so dance has always been social to me," Long told Bklyner. "The things that I've always loved about dancing is dancing with other people." She calls her dance theater work "'nouveau folk dance'—because it's about folks getting together and dancing."
"Working alone like a painter or a writer is very isolating, and I'm not that person," Long added. "The thing that I love most is being in a community and making a community where other people feel they can come into, that doesn't feel exclusive. I've always done work that engages all ages. We teach from two-year-olds to seniors."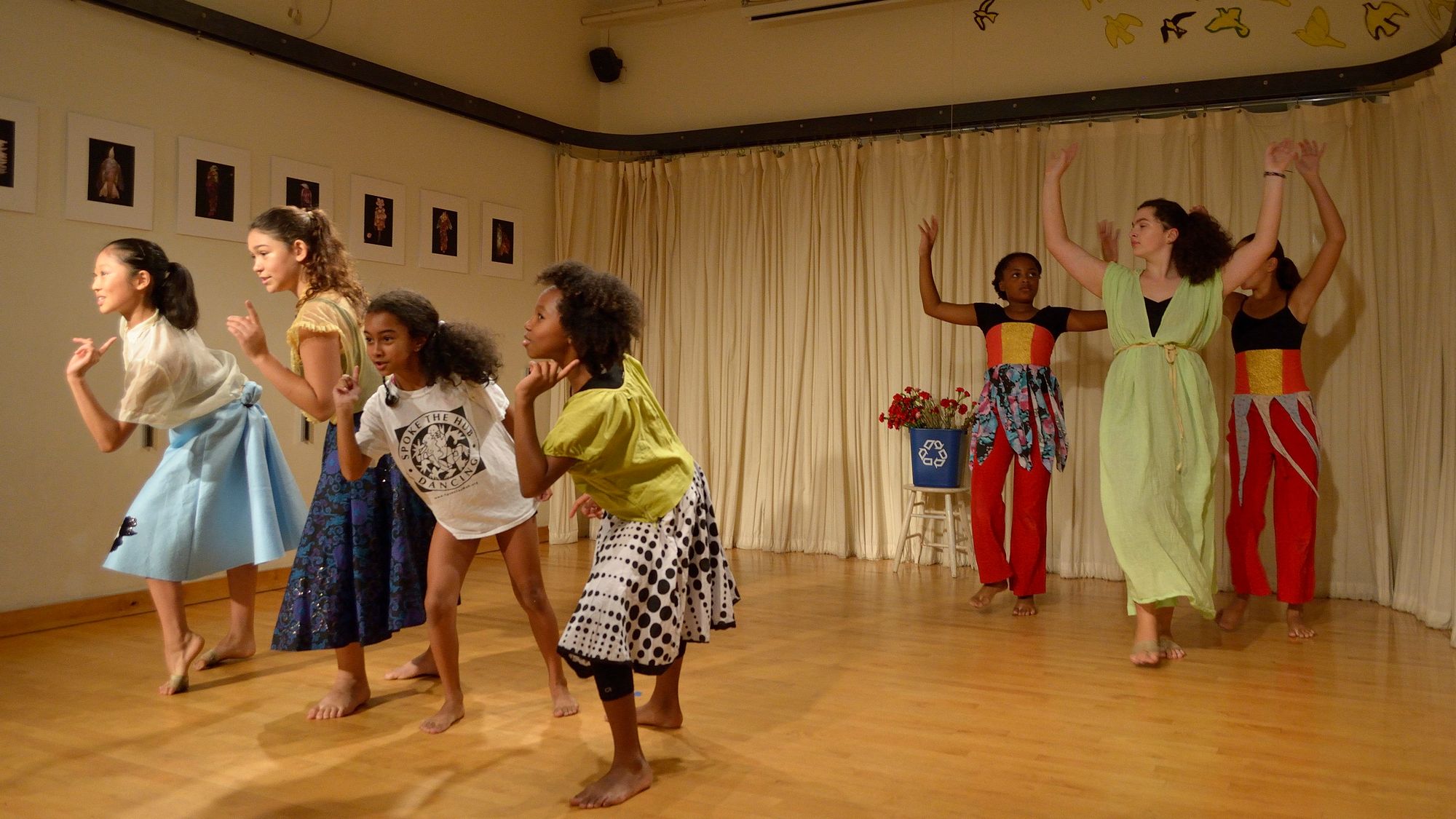 Long grew up the second of six children of two teachers in Los Altos, California. Her mother had been part of a folk dance group in the 1940s and shared her love of dance with her daughter. Long often traveled with friends around the Bay Area to attend various folk dance festivals. In junior high, she began teaching folk dancing in PE class. "My teacher was having me teach my peers when I was 13. It came kind of naturally," she said.
Long continued studying (ballet, modern) and teaching dance in high school and began choreographing and producing shows. "I had my teachers in my dances. It's not so different from what I do now," she recalled.
Long left California to study at Middlebury College on a English scholarship. "Part of my scholarship was also teaching dance," she noted, "I went there and of course spent most of my time in the dance studio." After spending her junior year studying at NYU and taking dance classes at the Merce Cunningham and Martha Graham studios, she returned to Middlebury, graduating with a degree in studio art and dance.
After college, Long came back to New York. "I started a graduate degree at NYU in dance education, and I got certified in Laban effort shape movement analysis." In 1979 she purchased a Park Slope brownstone with friends, got married, and started Spoke the Hub. "I had a lot of energy," Long said laughing.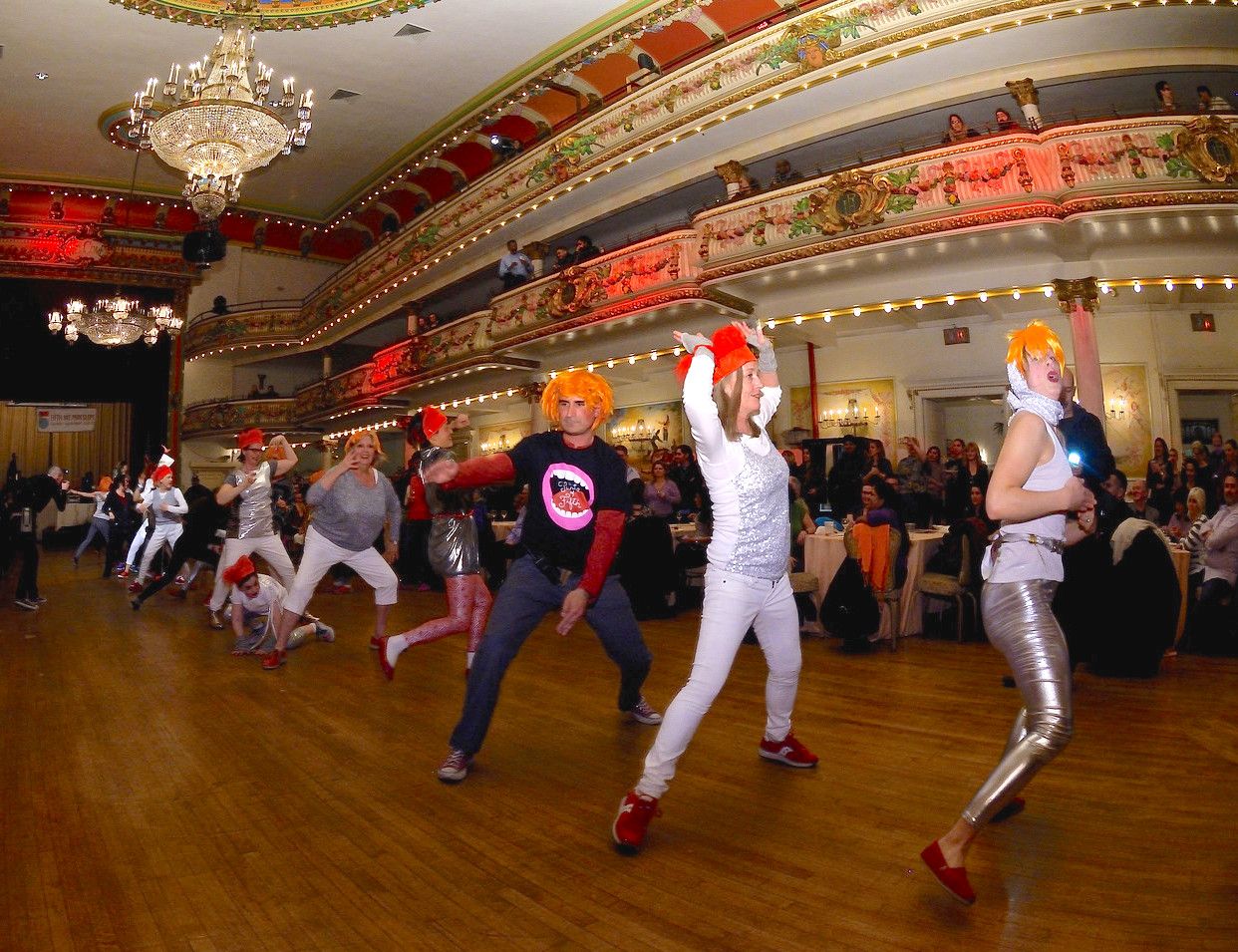 Spoke the Hub's original 9th Street location featured chandeliers, stained glass, and three balconies. "It kills me that I had to leave it because it was the most beautiful space I'd ever been in," she recalled. To help pay the $1,000 rent, she installed sheetrock walls on the balcony and subleased the upper level to friends, dubbing the community arts space the Living Room.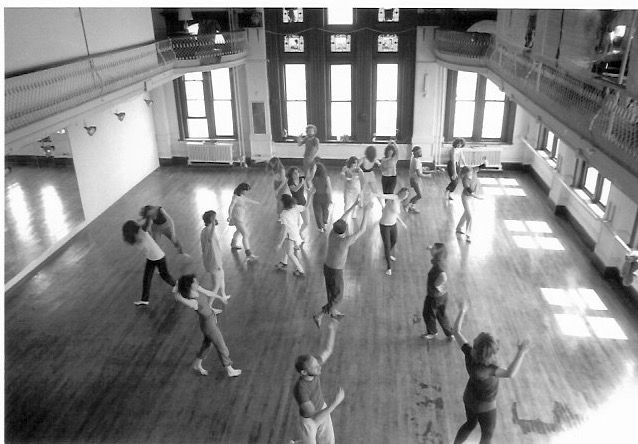 Barely a year after moving in, her landlord died and the building was purchased. "The loft law at the time said that you had to have three living units in the building to qualify for the loft law protections and if we qualified, which we should have, the landlord would have to bring it up to code for living," Long explained. However the new landlord wanted all the tenants out. To protest, Long choreographed a silent dance demonstration, and the landlord sued her. After the new landlord bought out the other tenants in the building, Long was eventually forced out in 1984. "My first four years in the neighborhood of my dance studio started with…fighting to stay there," she recalled. "That's when I went to Gowanus and said, 'I'm never doing this again. I'm owning.'"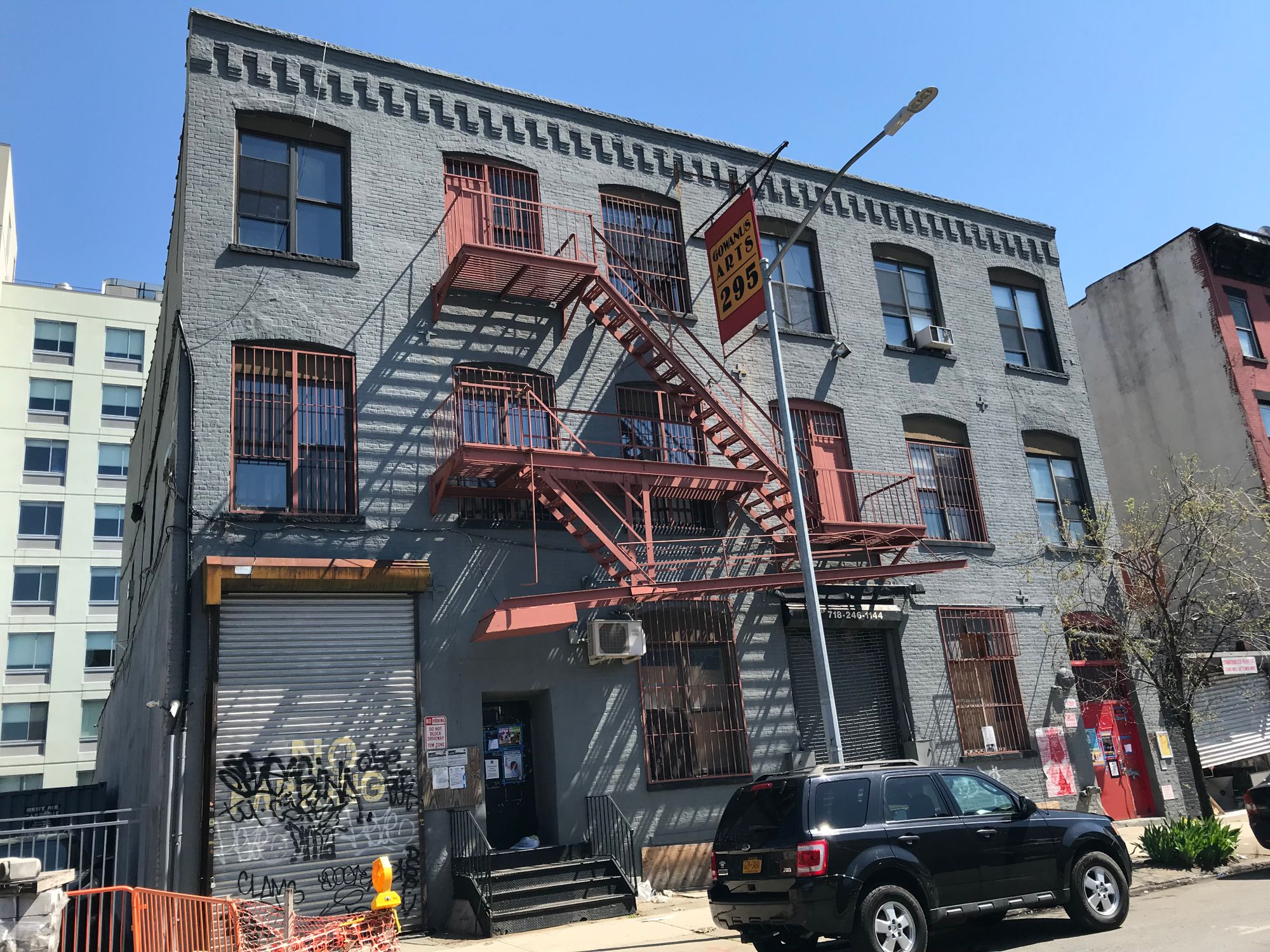 Along with four partners, Long purchased a "derelict" 15,000-square-foot building at 295 Douglass Street in 1985 for $350,000, calling it the Gowanus Arts Exchange (now simply Gowanus Arts). Offering affordable workspace, Spoke the Hub was on the top floor while various creatives occupied the rest of the building. In December 2016, they started work to upgrade the space with an ADA-compliant theater, green roof/farm, retractable seating, new stairs, and more. "It is going to be fabulous. It's a dream," Long said, but so far the project has proven otherwise.
"We had to empty the building two years ago because they were going to do all this steel work," Long explained. "The last few years have been kind of a nightmare that I'm trying to solve. I've faced the dark underbelly of New York construction…."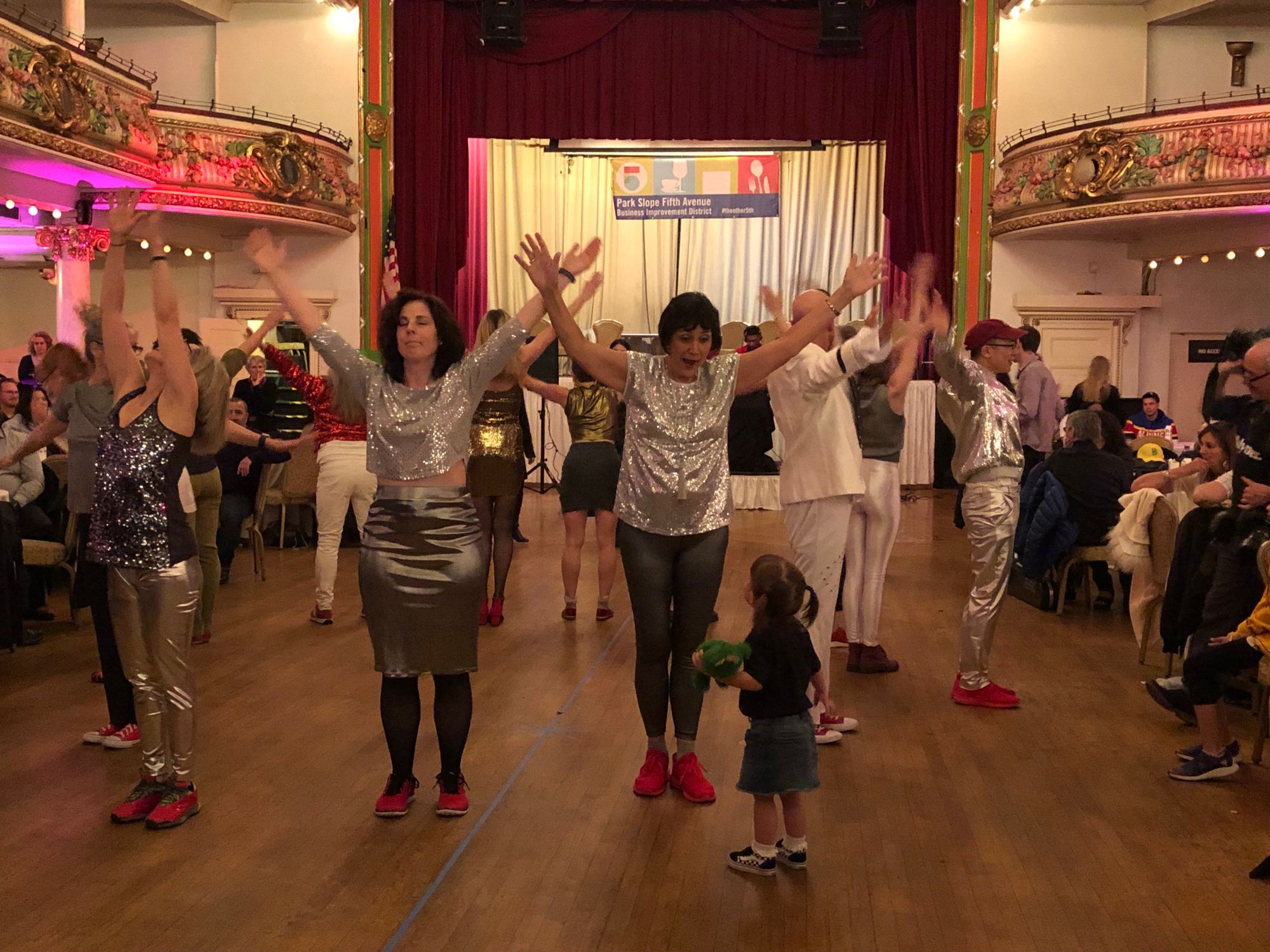 In the meantime, Spoke the Hub's Gowanus classes have relocated to 234 Butler Street in the Gowanus Station building, but they will have to vacate at the end of June for the planned CSO facility that requires demolishing the building. Long will sign a lease for 298 Butler as she continues to wait for Douglass to be completed. "The ten-year lease starts May 1st and I have to come up with $100,000 soon to do the renovations," she noted. "We canceled a whole portion of our summer camp program because we didn't know if we'd have space," she added.
Long will continue Camp Gowanee at Spoke the Hub Re:Creation Center which she opened in 1995 at 748 Union Street in Park Slope. The camp offers a morning program for 3- to 5-year-olds and an all-day program, for 5- to 8-year-olds, including dance, music, film, writing, and gardening activities. Kids can also participate in AOK (Acts of Kindness) where they do positive things for the community. Past projects have included leaving water and wrapped treats outside at a "dog spa" for passing pooches or writing encouraging chalk messages on the sidewalk (e.g., "Your Shoes Look Great" and "What a Nice Smile").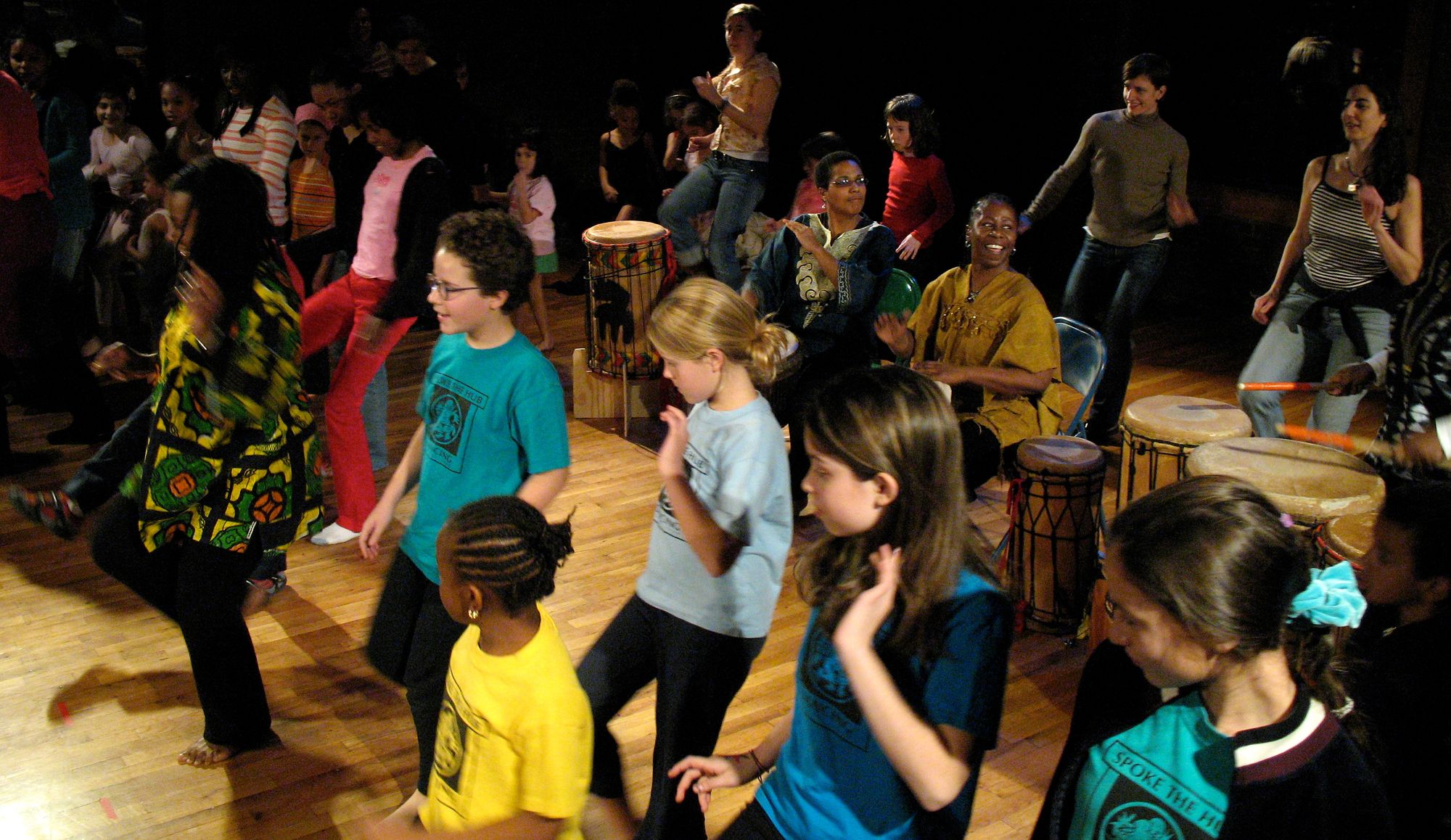 Regarding her organization's name, Long said "I didn't want to call it the Elise Long Dance Studio…I just thought it would be ridiculous." She was inspired by Da Vinci's Vitruvian Man illustration, "the man in the circle and the square with his belly button at the center," she explained. "I thought that's what it's all about. Here's your heart's center…and you have these limbs to express yourself and to reach out." She also wanted a name "where people would go, 'What the heck is that?' which they always do."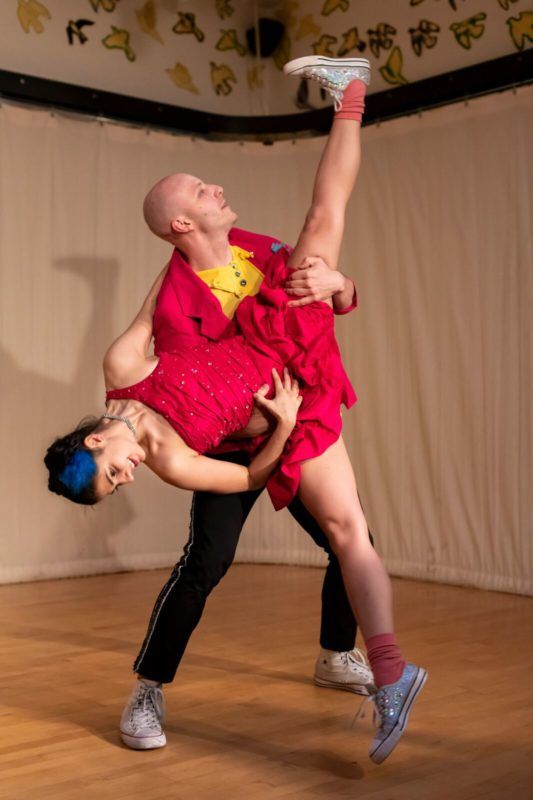 Of the 40-year milestone, Long recalled running into a former student who had met her husband years ago during a rehearsal at the Living Room. "The thing that I'm happiest about is that I've made a positive difference in a lot of people's lives," Long said. "And it comes back to me in little ways. It's like Christmas every day."
Spoke the Hub hosts The Salon—an informal showcase of local talent—the third Saturday of each month at 748 Union Street.
Spoke the Hub's LOCAL PRODUCE mini-festival—a grass roots, cultural "green market" featuring local artists of all genres—is scheduled for Saturday, June 1, 12pm to 11pm on Union between 5th & 6th Avenues.