Spice Factory Rezoning Faces Strong Opposition From Brooklyn Botanic Garden
CROWN HEIGHTS — Droves of people came out to a scoping hearing Tuesday where opponents and supporters battled it out over a rezoning plan that would allow the building of two 39-story mixed use towers along Franklin Avenue at the site of the old Spice Factory.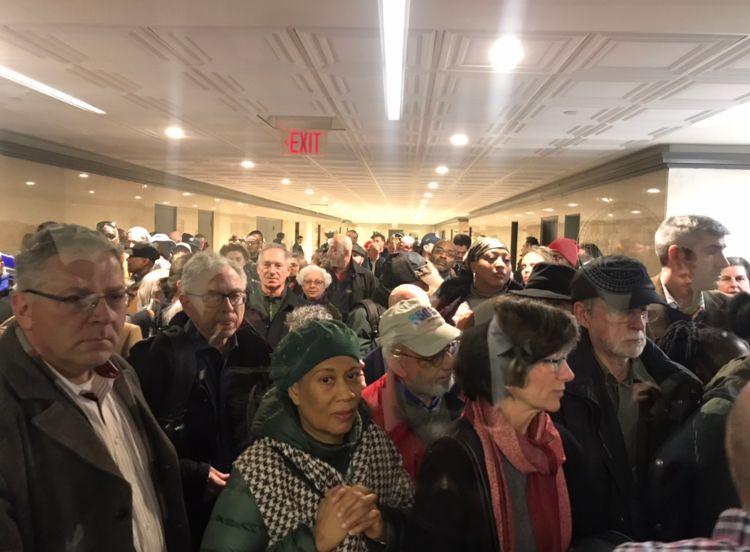 Of the 153 people who came to the NYC Department of Planning hearing in Manhattan, 83 people signed up to testify. Leading the pack were representatives, volunteers, and supporters of the Brooklyn Botanic Garden who say the 960 Franklin Avenue Rezoning project would cast enough shadows to have a "dire impact on the entirety of the garden's living collections."  The garden receives close to a million annual visitors.
"We know that the towers cast by the proposed tall towers would significantly, negatively and permanently impact the garden's extensive plant propagation and growing facilities,"  said Scot Medbury, president of Brooklyn Botanic Garden.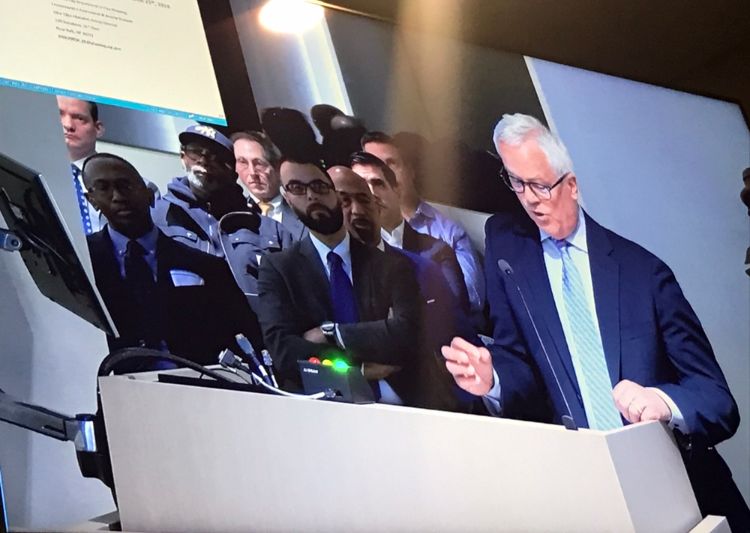 But a spokesperson for the developers, The Continuum Company, says their preliminary shadow study bears "no significant adverse shadow impacts," adding that garden officials have ignored request to meet for well over a year.
Most support for the project came from individuals representing Labor Unions, who argued the project would bring jobs. Developers have agreed to use 100 percent Union labor force during building out and after with service workers.
"I'd rather put the shovel in their hand, then for them walking in the street with a gun in their hand," said Anthony Williamson of Laborers' International Union.
But after two-and-a-half hours into the meeting, those who objected to the plan outnumbered supporters by more than five times.
Many requested developers incorporate additional environmental assessments, including how the project would impact bird migration, wind turbulence, sun glare, waste and possible tribal significance related to the Lenape, thought to once inhabit the area.
The development is a half-block away from Ebbets Field which has 1,300 units, across the street from the upcoming Franklin Avenue Rezoning project that is building 390 apartments, and 111 Montgomery with 163 apartments, and a block away from 300-unit Tivoli Towers. Several speakers insisted on studying the "cumulative effect" which would include existing and upcoming development.
"The area to be studied must include of the Cornell [Realty] buildings because those buildings will be live when you begin to dig," said Blanche Robinson who lives at nearby 35 Crown St.
"Water pressure changes send sediment into my building now. The added stress of the development and the four other high rises could be catastrophic," she added.
What is the 960 Franklin Avenue Rezoning project?
The 960 Franklin Avenue Rezoning project would add nearly 1,600 units at Franklin Avenue lot between Montgomery Street and Sullivan Place, replacing the old Spice Factory. The two towers will be between 421 and 424 feet tall with 1,369,314 gross sq. ft of total space. There's more than 21,000 GSF dedicated to retail space and 9,000 GSF for a community facility. Off-street parking spaces amount to 180.
Half of the units would be affordable under the city's Mandatory Inclusionary Housing (MIH) plan. Here's the revised breakdown:
40% would accommodate families at or below 50% AMI (316 Units)
20% would accommodate families at or below 80% AMI (158 Units)
60% of all affordable units accommodating low-income families at or below 80% AMI (473 units, consistent with and exceeding the City's MIH program options)
20% would accommodate families at or below 100% AMI (158 units of workforce housing)
20% would accommodate families at or below 120% AMI (158 units of workforce housing)