Six-Pack Of Deliciousness Coming To Brooklyn Navy Yard's Food Hub
The list of tenants at the Epicurian-delighting Building 77 continues to grow after the Brooklyn Navy Yard Development Corporation announced the newest half-dozen diverse food and drink palate-pleasers to join the manufacturing hub and on-site food hall.
Building 77 is slated to open in mid-2017, previously securing both Russ & Daughters, the Lower East Side smoked fish favorite as well as Brooklyn Brewery.
"Our move, along with Russ & Daughters, Brooklyn Grange, Brooklyn Roasting Company, Mast Brothers Chocolate, and many more to come, signifies a new era for the hardest working section of New York City," said Brooklyn Brewery when the news was first announced.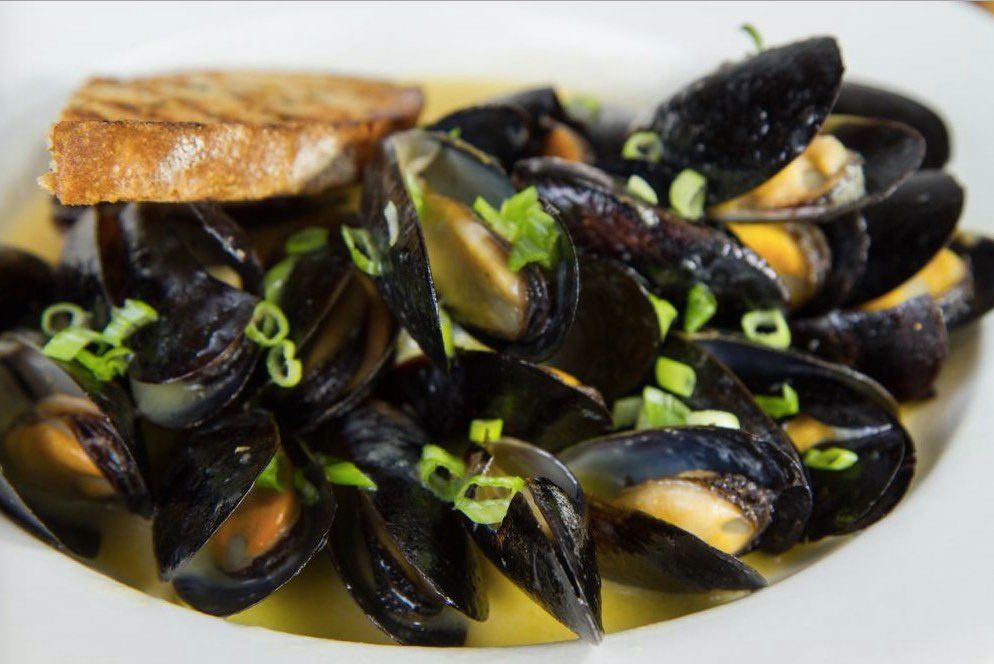 Here are the six new tenants coming to Building 77:
Brooklyn Greenery, offering smoothies, salads, juices, acai bowls, and other "healthy and clean food options." The company was founded by Brooklyn natives John Augustin and Jason Young.
The Food Sermon, an affordable, Caribbean-inspired, and critically-acclaimed restaurant which got its start in Crown Heights. It was founded by St. Vincent and Grenadines native Chef Rawlston William and serves up their signature "Island bowls."
Grandchamps, a Bed-Stuy Haitian favorite founded by husband and wife owners Shawn and Sabrina Brockman. Coffee, tea, Haitian breakfast and lunch options are on tap, as well as their continued commitment to "bringing positive awareness to Haitian culture and cuisine and hiring and training staff from the local community."
Rustik Tavern, owned by Brooklyn native and resident Frantz Metellus, which opened in Bed-Stuy/Clinton Hill back in 2008. Metellus engages with regular events in the community as well as "partnerships with local schools and non-profits," according to BNYDC.
Tiny Drumsticks is a "commissary" created for "small manufacturers, emerging caterers, private chefs and special event coordinators to safely and legally craft their tasty creations at an affordable rate." You may know Bite Size Kitchen from visits to Smorgasburg. Connie Sun co-owns the company and sells concessions at Rockaway Beach.
"The Navy Yard can be a massive growth boost for us as a business," said Tiny Drumsticks co-owner Benjamin Sloan. "For one thing we are busting at the seems at our Original location in LIC. So, right at the get go, we can go ahead and accept more companies to grow their businesses within our walls, and offset some congestion from the LIC facility. Having a second facility will also give us the ability to customize better for our customers.  If we have the ability to help customize for them, we can draw from more diverse set of company pool, which will help expand our business."
We Rub You, another Smorgasburg favorite run by Korean-American sisters Ann and Janet Chung which features Korean BBQ sliders. The two are deeply committed to providing support for survivors of human trafficking.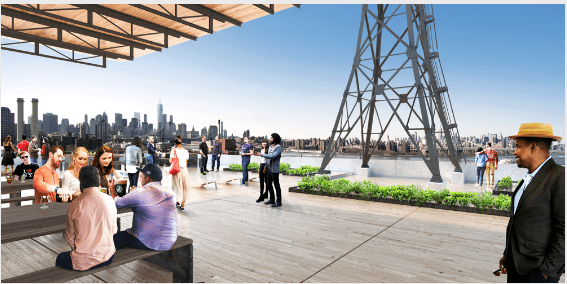 According to the Brooklyn Navy Yard Development Corporation, these food hub newbies will add 150-250 jobs when they open.
"The Food Manufacturing Hub reflects exactly what the Brooklyn Navy Yard is about," said David Ehrenberg, BNYDC President and CEO. "Connecting businesses at different stages of development in an environment where they have the tools they need to grow and create jobs."
All told, BNY expects Building 77 to house roughly 3,000 jobs.
Rustik Tavern owner Frantz Metellus is excited to be part of the hub's collaborative spirit. "I think if Rustik Tavern focuses on and assists with creating a new and improved Navy Yard community, we'll be fine," he said. "From its inception, the idea of Rustik was and still is for the comfort of our neighbors."
"The new Navy Yard location will not only be an expansion of our business but it will showcase how local small food businesses really make things happen," said Connie Sun, co-owner of Tiny Drumsticks. "Not only will people be able to witness the process, most likely they'll be able to taste it, as we will also have a retail aspect. The retail will mostly be delicious breakfast and lunch foods, however, we want to sell the products our tenants produce as well. Each company within our kitchen will be fully integrated, the product will be made, stored and packaged on site and hopefully, we'll carry them on the retail side as well."
We'll keep you posted when the officially opening date arrives.