Brooklyn Brewery Is Coming To the Navy Yard!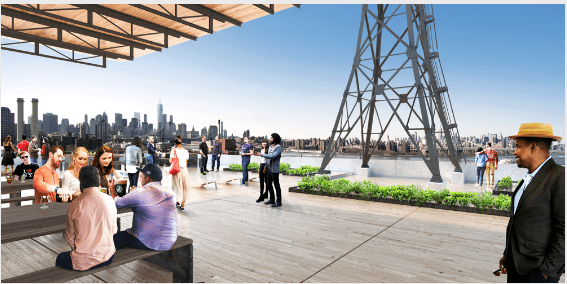 Soon, the work being put into transforming the Navy Yard will be rewarded with an ice cold one.
Brooklyn Brewery is moving to Building 77 in the Navy Yard, where it will set up (s)hop with its office, a brewery, and even a rooftop restaurant and beer garden starting by early 2018.
"We'll be opening a brewery on the ground floor, right next to our good friends at Russ & Daughters and close to our Barrel Aging Facility in Building 269," wrote the brewery on its website.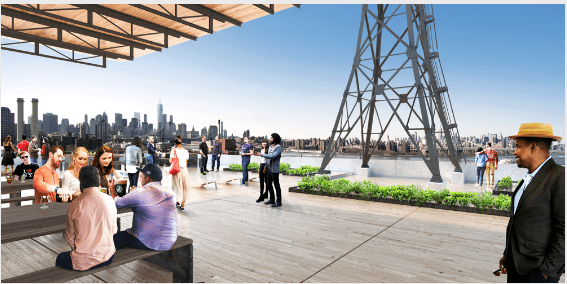 Brooklyn Brewery is currently headquartered in Williamsburg.  There are still nine years left on the brewery's current lease in Williamsburg and they do not intend to renew.
Building 77 is currently undergoing extensive renovations. Building 77 will be anchored by a food court with several other high profile tenants like Russ & Daughters.
Brooklyn Brewery is leasing 75,000 square feet and that the lease is for 40 years, according to the Wall Street Journal. Additionally, the Journal reports that Brooklyn Brewery is considering an additional location in Staten Island.
"By being in Staten Island near the port, we'll reduce our transit costs significantly," co-founder Steve Hindy told the Journal.
The move had been rumored since earlier this year. The brewery had also been scouting a potential location in Sunset Park.
The Navy Yard is fast becoming an epicurean center, and Brooklyn Brewery is clearly seizing on that.
"Our move, along with Russ & Daughters, Brooklyn Grange, Brooklyn Roasting Company, Mast Brothers Chocolate, and many more to come, signifies a new era for the hardest working section of New York City," declared Brooklyn Brewery on its blog.