Seize A True Holiday Delight With Carpe Donut's Pop-Up Shop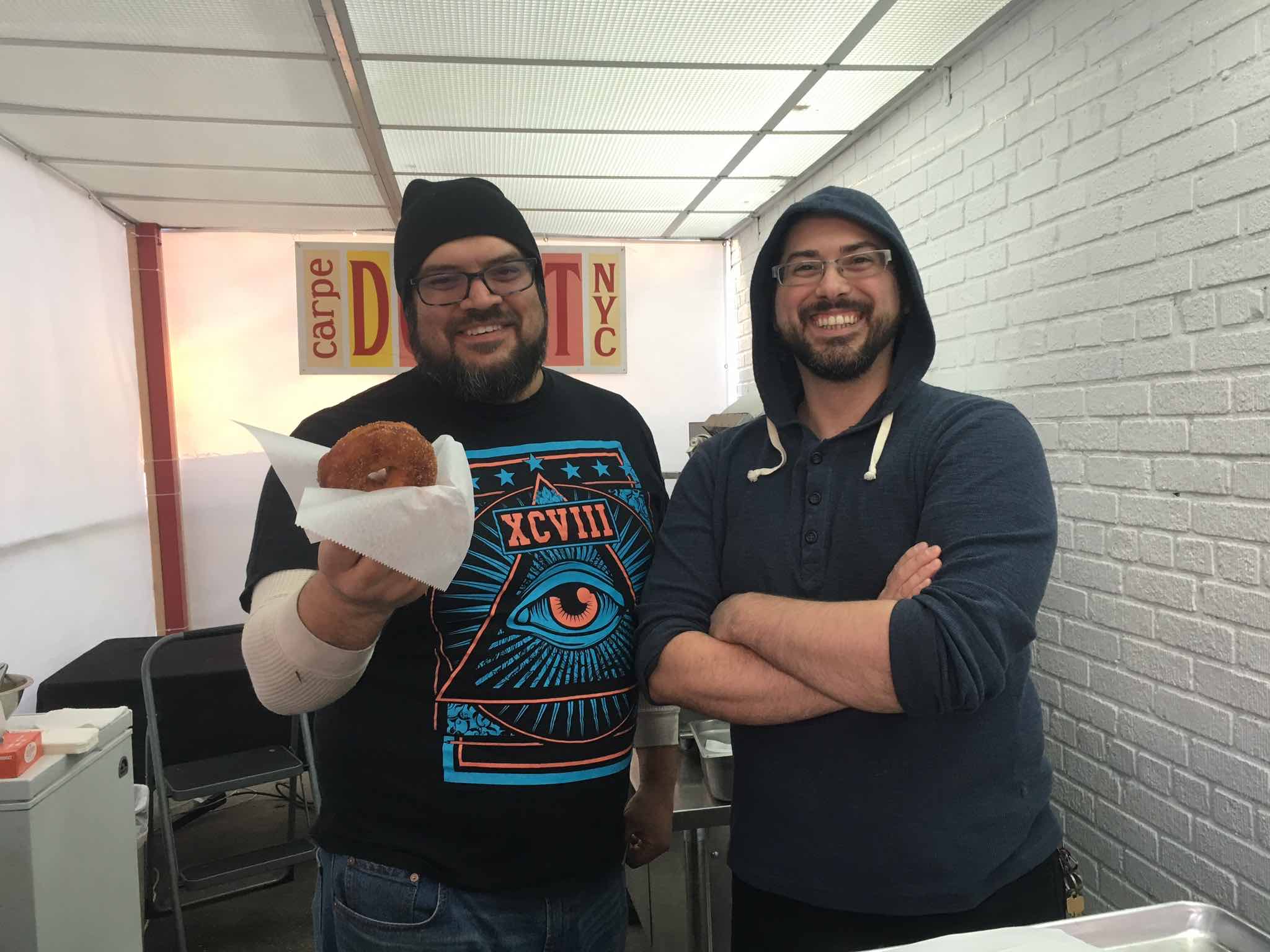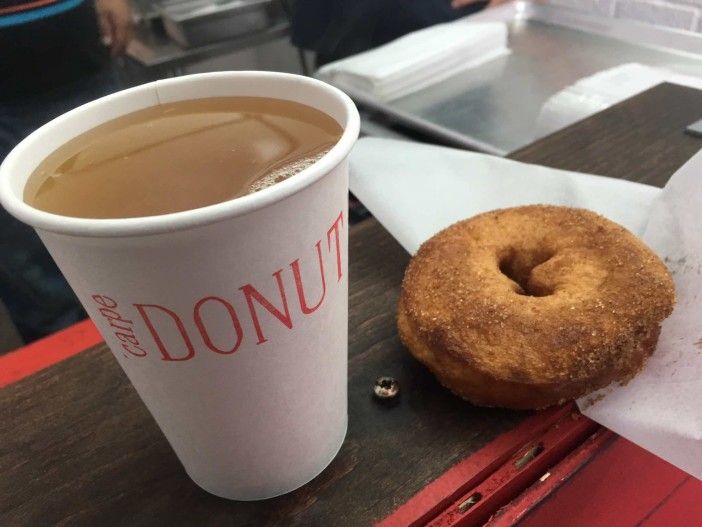 The wind was a bit bracing by Prospect Park this afternoon, which is somewhat comforting after this non-holiday weather. And to perfectly complement this fresh weather, Carpe Donut NYC has opened a pop-up shop that just about hugs Prospect Park.
The seasonal donut, cider, coffee, and tea shop opened last weekend at Uncle Louie G's Italian Ices at 157 Prospect Park Southwest (corner of Vanderbilt Street) — and a holiday stop is really a must.
Carpe Donuts is know for making hot, fresh, hand-made apple cider donuts — and like many beloved businesses, they are big on using organic and locally-sourced ingredients.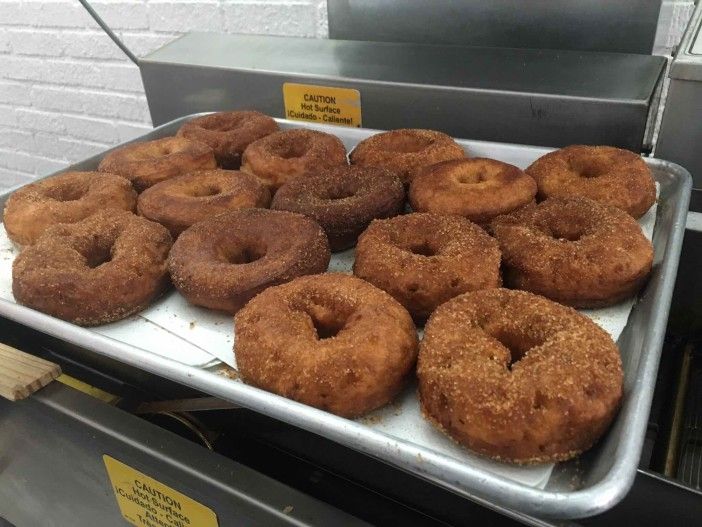 You may be more familiar with Carpe Donut NYC as a food truck that spends its time in midtown Manhattan as well as Court and Bergen Streets here in Brooklyn on the weekends. Owner Andrew Bozzo has brought this seasonal Carpe Donut to our neighborhood for the month of delicious December.
And we're lucky. The donuts are as good as you think an old-fashioned apple cider donut should be — light, warm, and sweet with a fantastic balance of spice.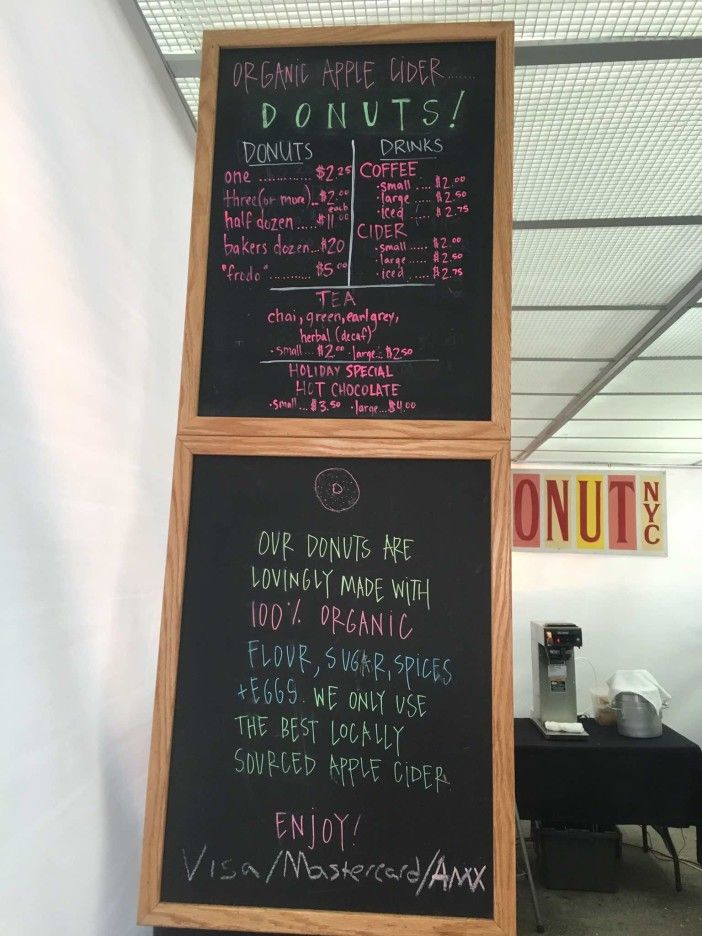 Along with your donut ($2.25 for one, $20 for a baker's dozen), you can complement it with apple cider, coffee, tea (all $2 for a small), or a holiday special hot chocolate ($3.50 for a small). We highly recommend the apple cider, which pairs perfectly.
Feeling a bit decadent? Give their "FroDo" a try — a donut with Marble Hill vanilla ice cream in the center ($5).
Now one of the joys of a stop-by in brisk weather is good conversation. Ben Cruz and John Webster are fun, upbeat, and know their donuts. They're just as much a reason to come as the donuts, so we wouldn't be surprised if you return multiple times for more donuts and conversation with these two.
(As a side note, John Webster is not related to the other John Webster — as in the odd, stormy Jacobean playwright who wrote plays so bloody that they make Game of Thrones look tame in comparison.)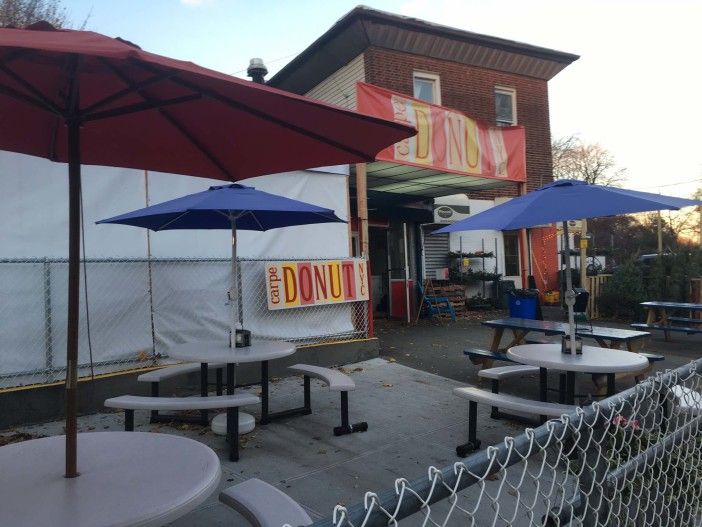 But we digress, and we shouldn't. Simply put, the Carpe Donut pop-up shop should be on your holiday checklist. There's an area with tables to sit outside, and getting to Prospect Park is … a walk in the park.
Right now, Carpe Donut will be here through December, with a possibility of staying longer. So it's time for you to bundle up, grab some folks, and stop over. It'll quickly become the new neighborhood holiday thing to do.
Carpe Donut NYC is open through the end of December (maybe longer) at 157 Prospect Park Southwest (at Vanderbilt Street). Hours are Mondays-Thursdays, 12pm-7pm; Fridays-Sundays, 8am-6pm). Credit cards are taken for purchases over $6. You can also follow their food truck twitter feed.