Seasonal Recipe: Shaved Asparagus Salad (VIDEO)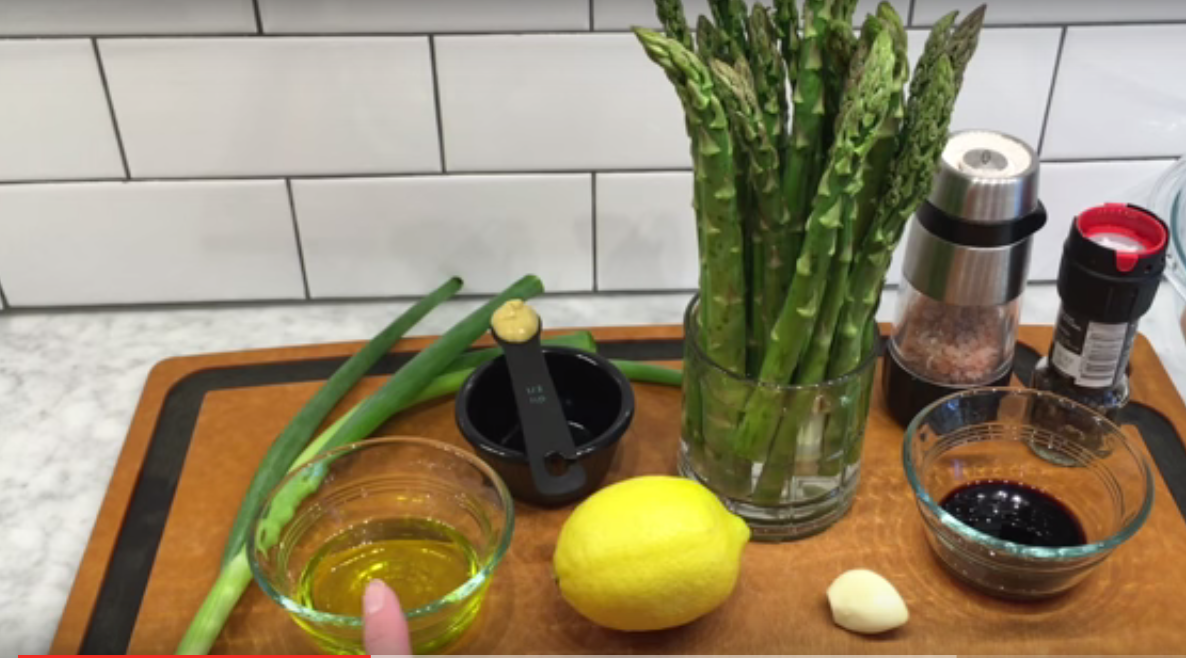 This week's recipe is for Shaved Asparagus Salad. While asparagus in Brooklyn is available almost year round, it is in season locally only in Spring and early summer.  This very quick and refreshing recipe will to get you through the heat wave we've been having – no need to turn on the stove.
SHAVED ASPARAGUS SALAD (serves 4)
3⁄4 pound asparagus*, trimmed of woody ends
1 tablespoon Balsamic Vinegar
1⁄2 teaspoon Dijon mustard
1 spring onion* thinly sliced from root to green
1 teaspoon chopped spring garlic*
1⁄4 teaspoon grated lemon zest
3 tablespoons extra virgin olive oil Kosher salt
Freshly ground black pepper
* Ingredients available seasonally at your neighborhood Greenmarket

Instructions:
Using a vegetable peeler, shave the asparagus into paper-thin slices.
Whisk together the vinegar, mustard, onion, garlic, lemon zest, and oil in a small bowl. Toss together the asparagus and dressing in a large bowl and season to taste with salt and pepper.
Transfer to a serving bowl and serve immediately. Serves 4 as a side dish. Select only thick asparagus spears for this recipe. The easiest way to shave them into paper-thin slices with a vegetable peeler is to start at the stem end. [easy_media_download url="/wp-content/uploads/2016/06/Shaved-Asparagus-Salad_SPRING.pdf" text="Download Recipe"]

Fort Greene Park on Saturdays
Grand Army Plaza on Saturdays
Bartell Pritchard Square on Wednesdays
PS 154 on Sundays starting May 8
Parkside on Sundays
Cortelyou Road on Sundays
Boro Park on Thursdays – 14th Avenue between 49th and 50th St.
Sunset Park on Sundays
Bensonhurst on Sundays – 18th Ave between 81st and 82nd St – starting June 5
Follow Brooklyn Mama's Kitchen on:
Twitter: https://twitter.com/bkmamaskitchen
Facebook: http://www.facebook.com/bkmamaskitchen
Instagram! http://instagram.com/bkmamaskitchen
Pinterest: http://www.pinterest.com/bkmamaskitchen