School Starts On Thursday: Will There Be Crosswalks By P.S.889/M.S.890?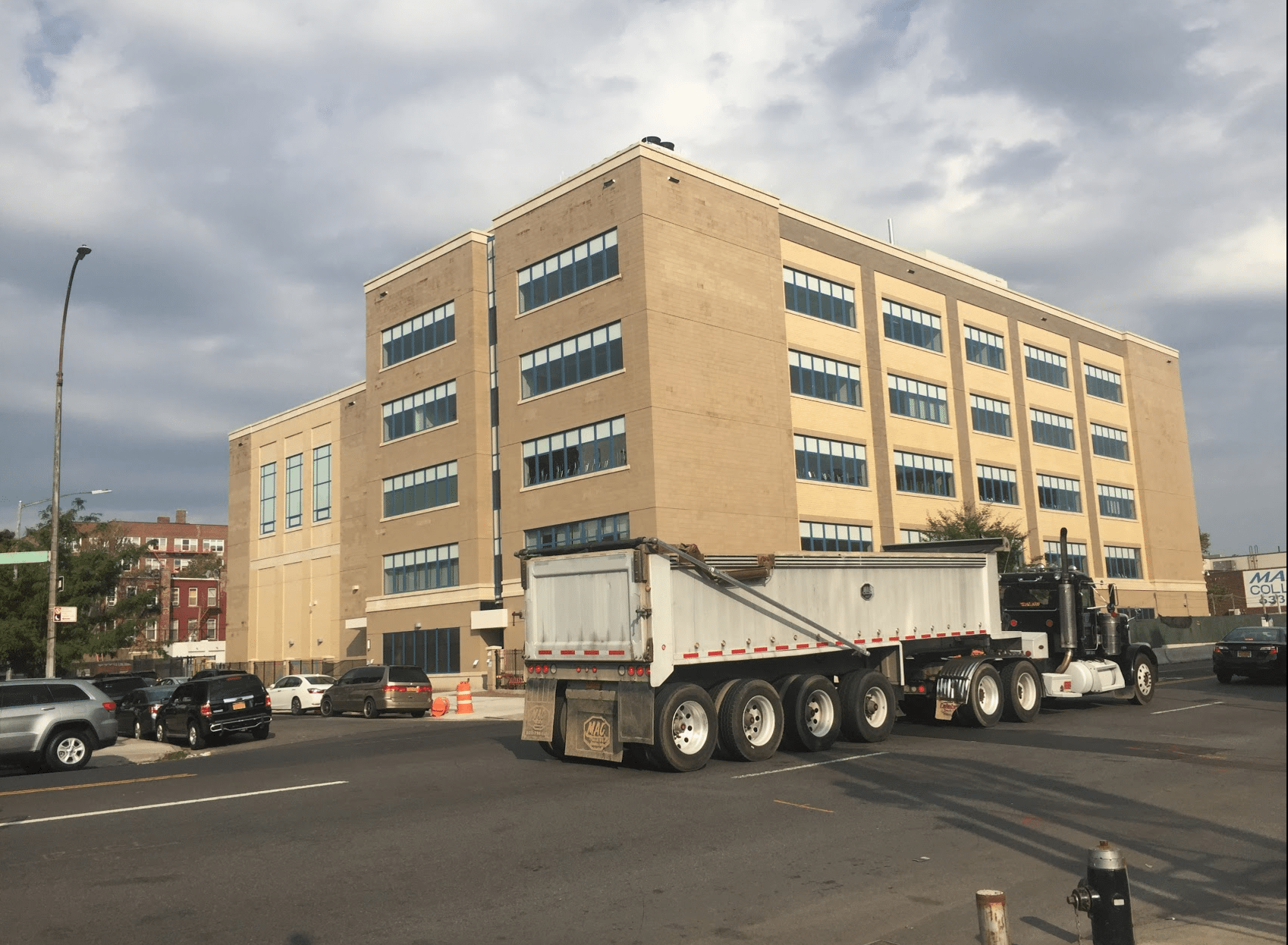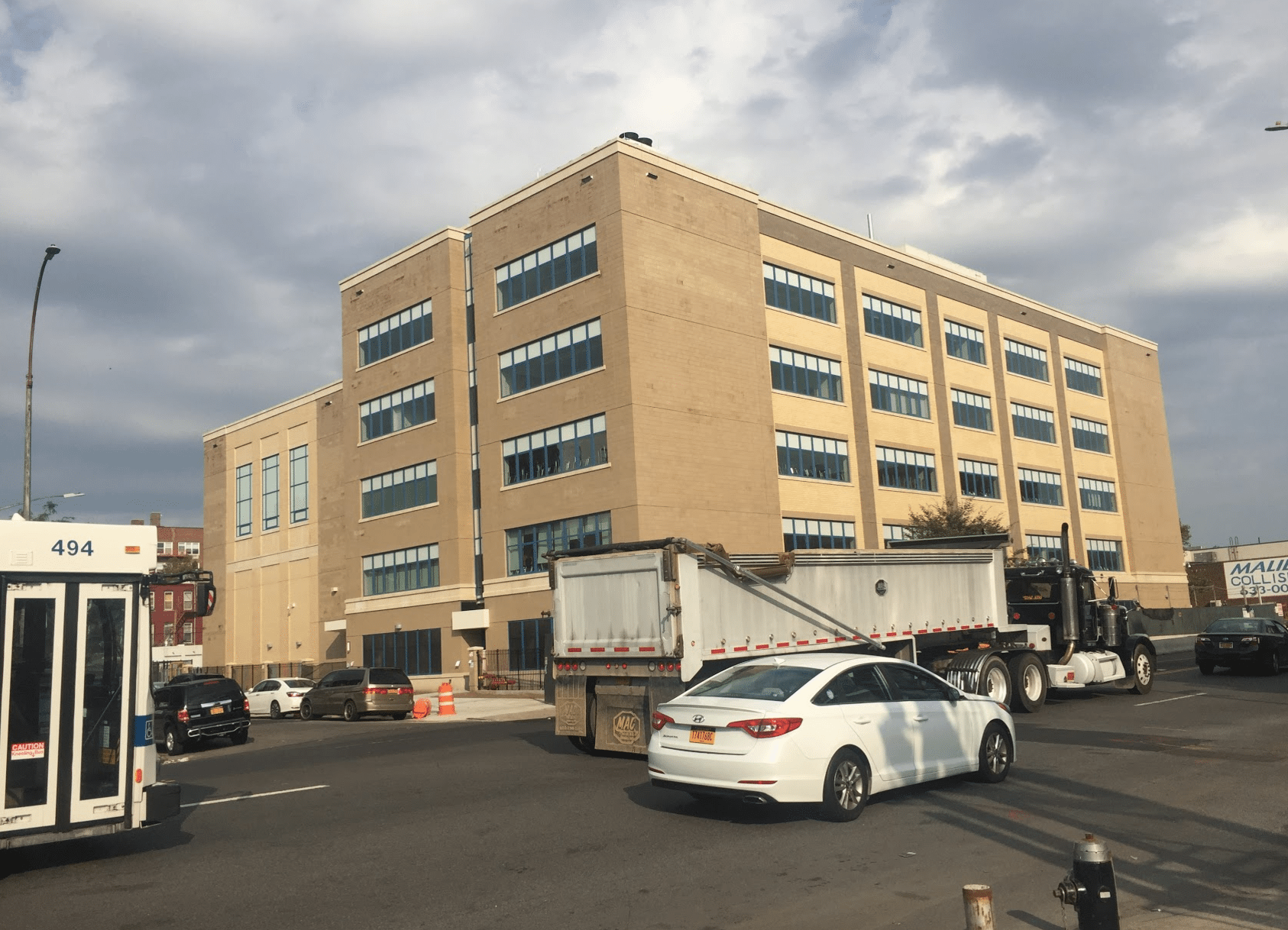 DITMAS PARK: Over a month ago we wrote about the lack of safe routes for students to the brand new P.S. 889/ M.S. 890 (K338) on Coney Island Avenue. The school that is set on a truck route and surrounded by a gas station, a drive through fast food joint, a car wash and auto body shops.
There are now less than 2 workdays left before school starts – it would be a miracle indeed, if there were as much as a painted crosswalk around the school.
We finally heard back from Council member Mathieu Eugene's office last Thursday (in regards to an inquiry from July). The Council member had toured the school earlier that day and remarked that the lack of crosswalks will make it dangerous for children to cross Coney Island Avenue. His office says that they are "going to be in contact with DOT to set up those measures. I don't know if anything has been set in place as of yet, but we will be working on making that happen."
Asked about whether there will be crossing guards and how many, and if the Council member had been in touch with the NYPD 66th and 70th precincts regarding enforcement of parking regulations, the spokesperson did not know.
We reached out to the NYPD 66th Precinct this morning and are waiting back for a confirmation of how many crossing guards will be stationed around the new school, and at which intersections. Will update if we hear back.  NYPD confirmed there will be four crossing guards stationed by the school – one each at the following intersections: Coney Island Avenue and Beverly Road, Coney Island Avenue and Turner Place, Coney Island Avenue and Hinckley Place, Coney Island Avenue and Church Avenue.
Back in July, when we asked the Department of Transportation about the plan for a safe route to the school, they said they were looking into it. When we followed up late August, they said they were studying it:
"DOT is currently studying Coney Island Avenue and Hinckley Place, as well as Coney Island Avenue and Turner Place for signalized crosswalks."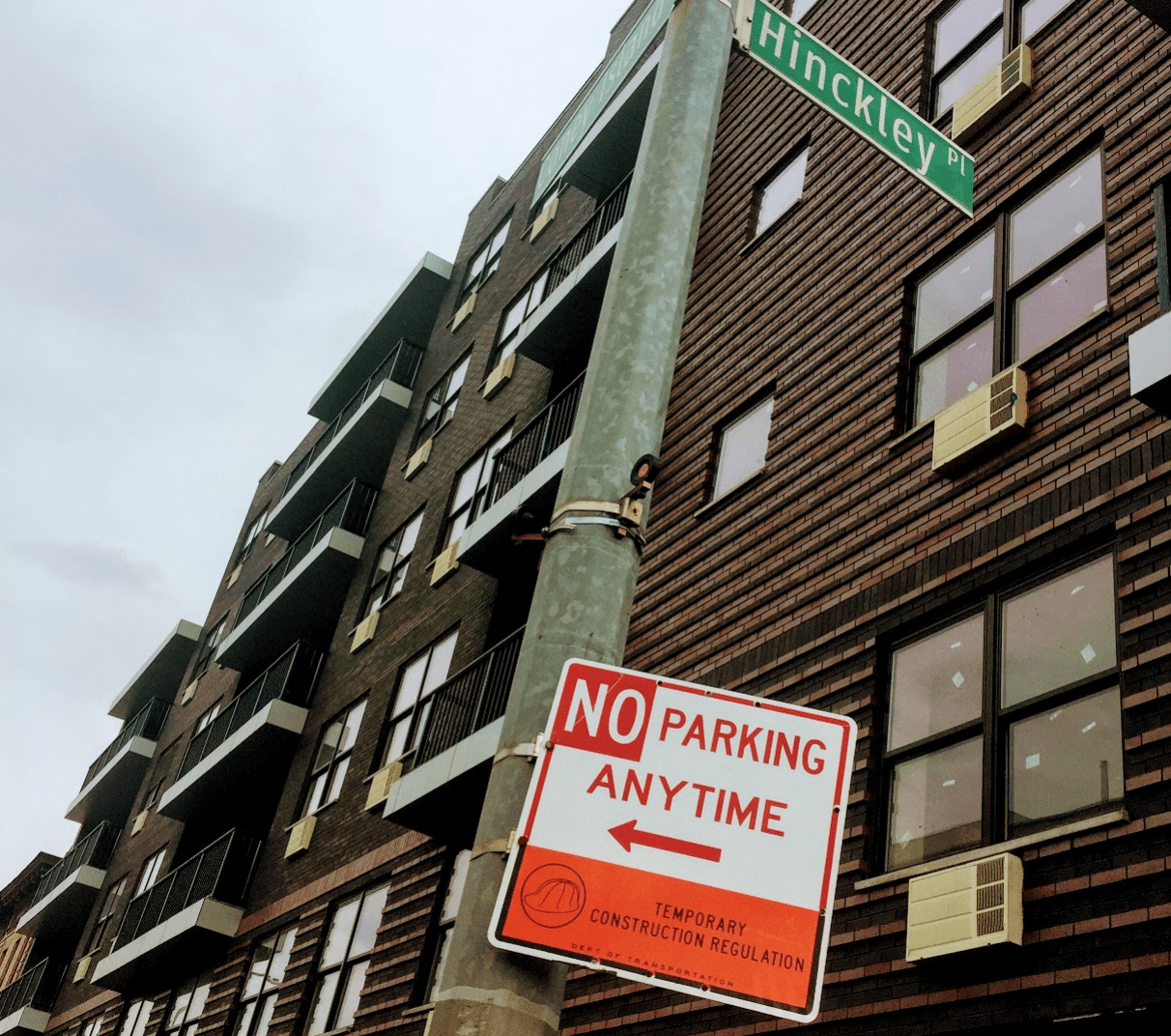 That's all good and well, but the school is set to open in two days, on September 7, and getting there will be treacherous.
We have so far not received any response to repeated requests for information and comment from the Department of Education.
Coney Island Avenue crossings are certainly the highest priority item here, but one should also not forget that the two blocks adjacent to the school consist of the Shell Gas Station and JFK drive through fast food restaurant on the southern side and car repair shops and car wash on the northern side.
Sidewalks are nominal, and used to either enter and exit establishments or to store cars under repair of freshly washed.
Either way – not a place you'd want children walking to school.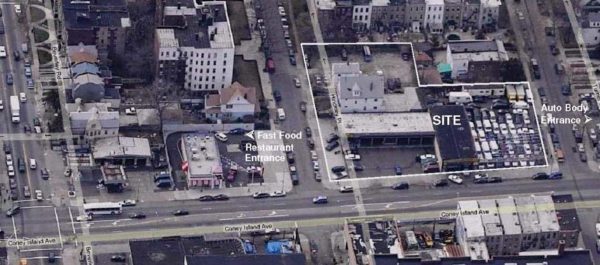 UPDATED at 5:22 pm to reflect the crossing guard locations provided by the NYPD.