New School Set To Open In Fall – No Safe Way To Get There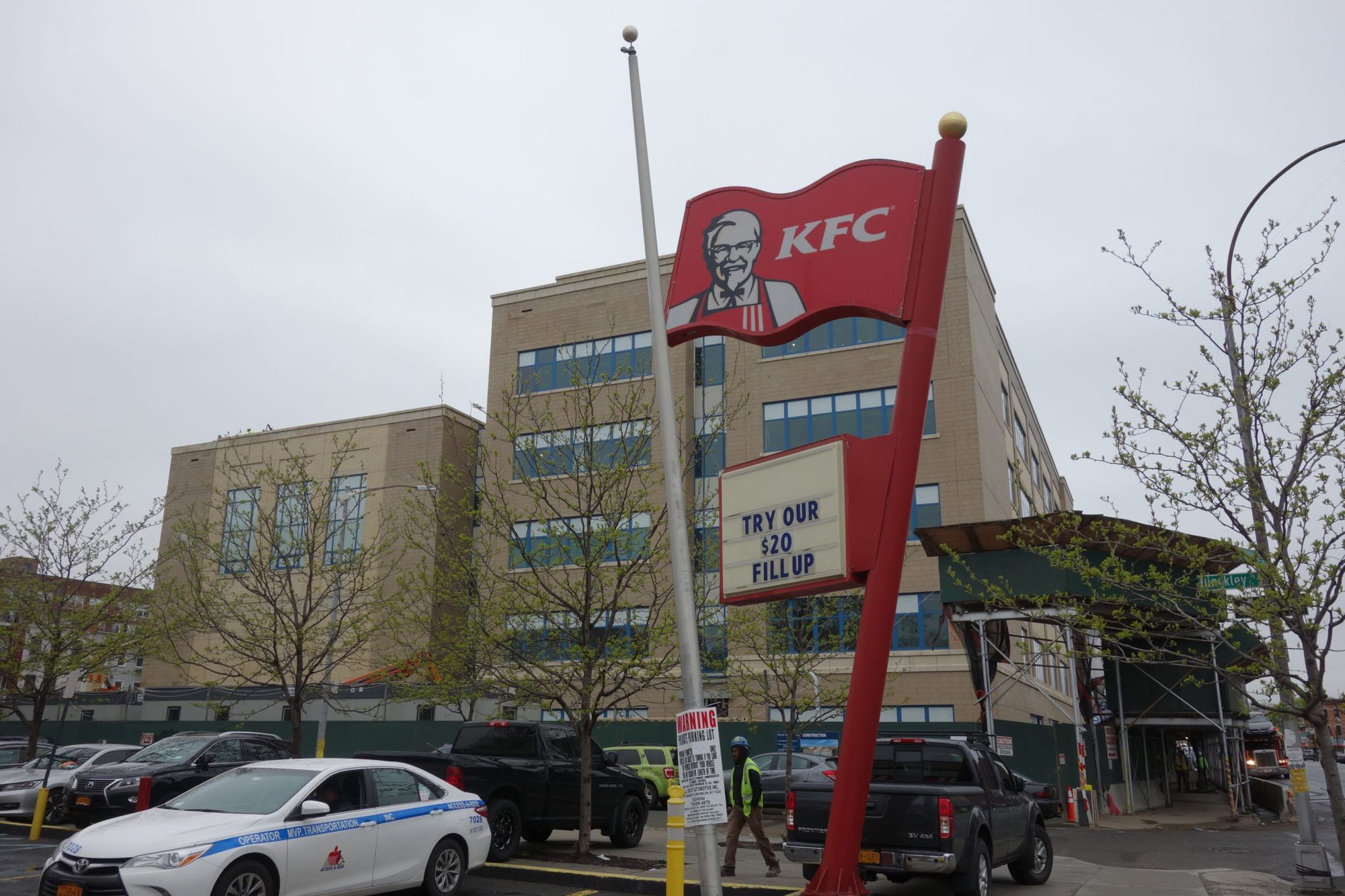 P.S./I.S 338, the brand new school on Coney Island Ave in Kensington is set to open in September, but there's one major problem: there seems to be no plan to get students there safely.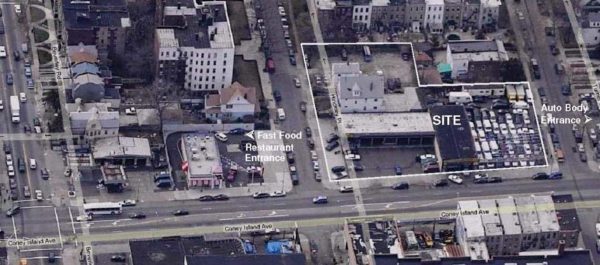 The school that will serve almost 750 elementary and middle school children is located at 510 Coney Island Avenue between Hinckley and Turner places, on the western side of the avenue.
Its location is surrounded by Auto Body shops, gas station, drive-through fast food restaurant, and a large car wash. Coney Island Avenue itself is a local truck route, which is very busy during morning and evening commutes.
Sidewalks along this stretch of Coney are a challenge to navigate, and have been that way for years:
Lack of crosswalks with light signals is likely to make getting to school and back difficult and  potentially dangerous for the 742 elementary and middle school students about to occupy the building.
While serving District 22 kids, the school is physically located on the actual boundary with District 20 – District 22 is to the east of Coney Island Avenue, meaning most children will have to cross Coney Island Avenue to get to school.
Right now, the only options with crosswalks are as follows – cross Coney Island Avenue at Beverley and walk past Shell gas station and KFC fast food drive through, and cross Turner place to get to school.  Or – cross Coney Island Avenue at Church Avenue, and pass by Holliwood Car wash, and auto body shops to get to Hinckley Place.
We reached out to the Department of Transportation multiple times to ask: are there going to be crosswalks with traffic lights installed by the school on Coney Island Avenue by the time school starts, yet the best we got was "DOT is investigating the feasibility of safety measures in the area," said a DOT spokesperson.
Here's to hoping that by the time school starts there is a safer route to school for children residing in District 22.
Zainab Iqbal contributed reporting to this story.