Santa Fe Grill Reopens With New Owners, New Name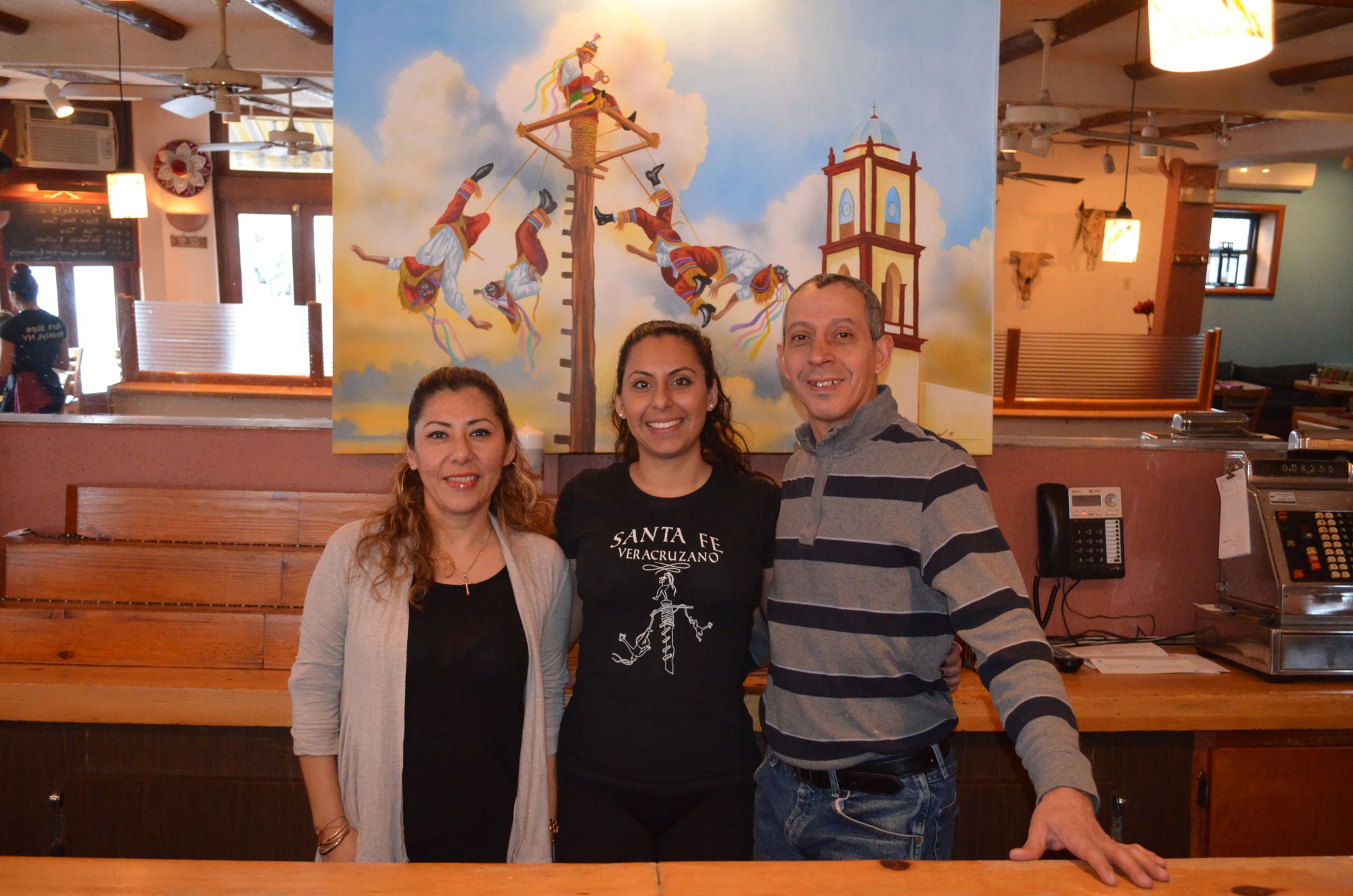 PARK SLOPE – "When we closed this place, many people cried. It was crazy," Antonio Garcia said as he recalled Santa Fe Grill's final night in September. "People came from everywhere. People were outside, they couldn't come in."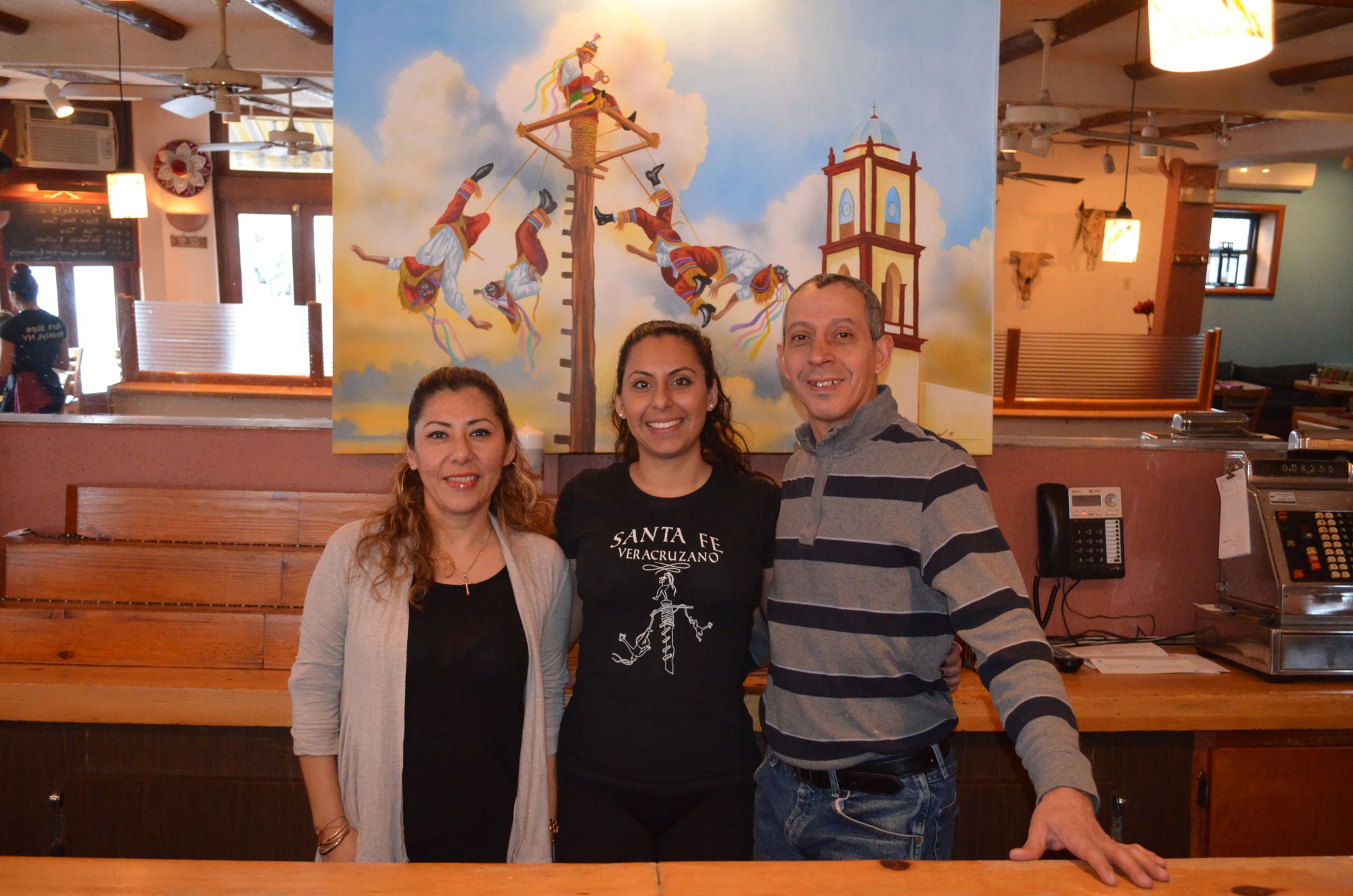 After 34 years on 7th Avenue, Joseph T. McFeely decided to retire and close his popular Tex-Mex restaurant last fall. Garcia, 48, worked with McFeely for 22 years, after moving to Brooklyn (first to Midwood, later to Bensonhurst) from Veracruz, Mexico in 1996. He started as a dishwasher then worked his way up to busboy, waiter, and eventually manager, a position he held for 15 years. When he and his family learned that McFeely was ready to retire, the Garcias decided to buy the business from him.
"We're so connected to here…we would have Christmas here and New Year's…we pretty much lived here, so we might as well own it," Maria Garcia, 25, told Bklyner on Sunday afternoon. Like her father, Maria also worked at the former Santa Fe Grill for five years as a waitress and bartender.
The Garcias relaunched the restaurant as Santa Fe Veracruzano on Friday, December 14. "Most things we tried to keep the same. We have the same chef, the same menu pretty much," explained Maria. Their nine current employees all worked at the space when it was Santa Fe Grill, including a waiter known as Jimmy, who had worked with McFeely "since day one."
Along with familiar faces, regulars can expect to find the same warm, friendly atmosphere, and essentially the same menu with a few changes. "We've probably replaced about four things and the things we've added to the menu are more authentic Mexican recipes from our home town—Veracruz, Mexico," Maria explained. The new dishes include crispy flautas with chicken, tostadas, and homemade empanadas. On weekends, diners can expect to find fresh, homemade tamales filled with chicken or black beans. Brunch will also be served on weekends from 11am to 3pm on Saturdays and Sundays.
Santa Fe Veracruzano hosts Taco Tuesdays (4pm until close), with a variety of tacos à la carte for $4.50 each. The venue is also available to rent for parties and events.
Another nod to the Garcia's homeland is the restaurant's new logo displaying men performing Los Voladores de Papantla, an ancient rain dance that is said to have originated in Veracruz. The dance features a high pole on top of which one man stands playing flute while four other performers, each hanging by a rope tied to one ankle, spin around the pole as they are lowered to the ground. A painting of the ritual currently hangs above the bar.
Claudia, Garcia's wife, also helps out at the restaurant as a hostess. Younger daughter, Fabiola, also waits tables and will tend bar—after the venue receives its liquor license. Their Community Board 6 hearing for the license is Monday, January 28 for any neighbors who want to offer their support to the business owners.
Since opening, business has been "okay but slow because we don't have a website yet and many people don't know [we are open]. Second we don't have the liquor license," Antonio said. "When you're an employee you clock in, you clock out… [but now] if it's slow, you worry 'how am I going to pay the bills?'" Maria added.
"A lot of [Santa Fe Grill customers] have been very loyal. Even though there's no booze, they come and have dinner," Maria added. "There are guys who I've served at the bar for years and I've never seen them eat one chip, and they've come with their girlfriend or spouse—who I've never even met before—and they come and have dinner." Both Maria and Antonio are grateful for the support from many longtime patrons.
The Garcias are also thankful for their former employer. "Oh, he is a great guy," Antonio said of McFeely. "He teaches you how to work. He is a very strict, serious, and polite guy."
"We're very grateful for a lot of things he's done for us," Maria added. "He's like family."
Santa Fe Veracruzano
62 7th Avenue (at Lincoln Place), Park Slope
Hours: Tuesday through Friday, 4pm to 10pm (closed Monday)
Saturday & Sunday, 11am to 10pm (brunch 11am to 3pm)
Website coming soon