Republic of Booza Opens Summer Pop-Up in Fort Greene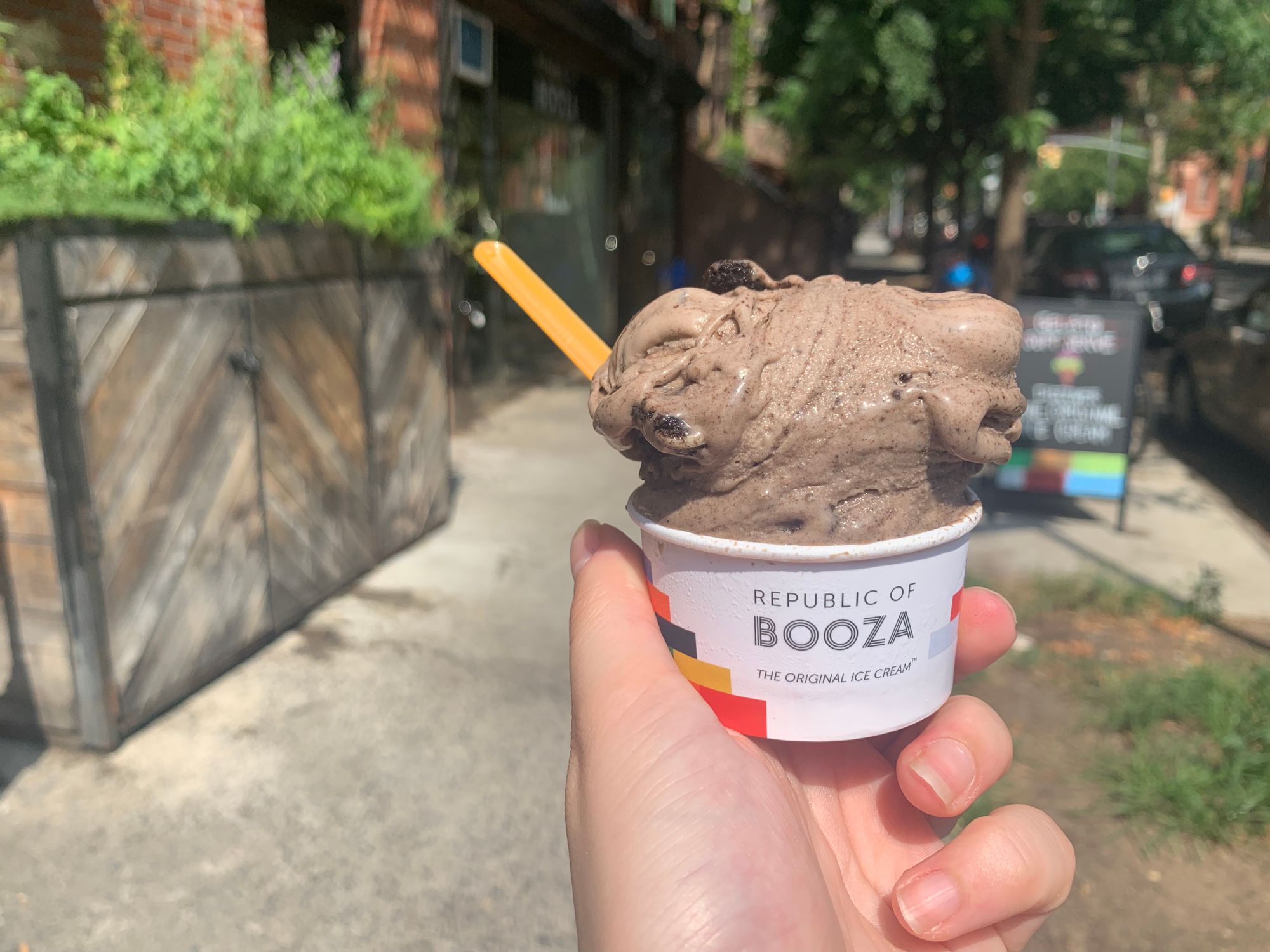 FORT GREENE – Republic Of Booza, the Williamsburg ice cream spot made famous for its stretchy treats, has opened a pop-up in Fort Greene for the summer. The location debuted on Wednesday, July 3rd and will be open through September.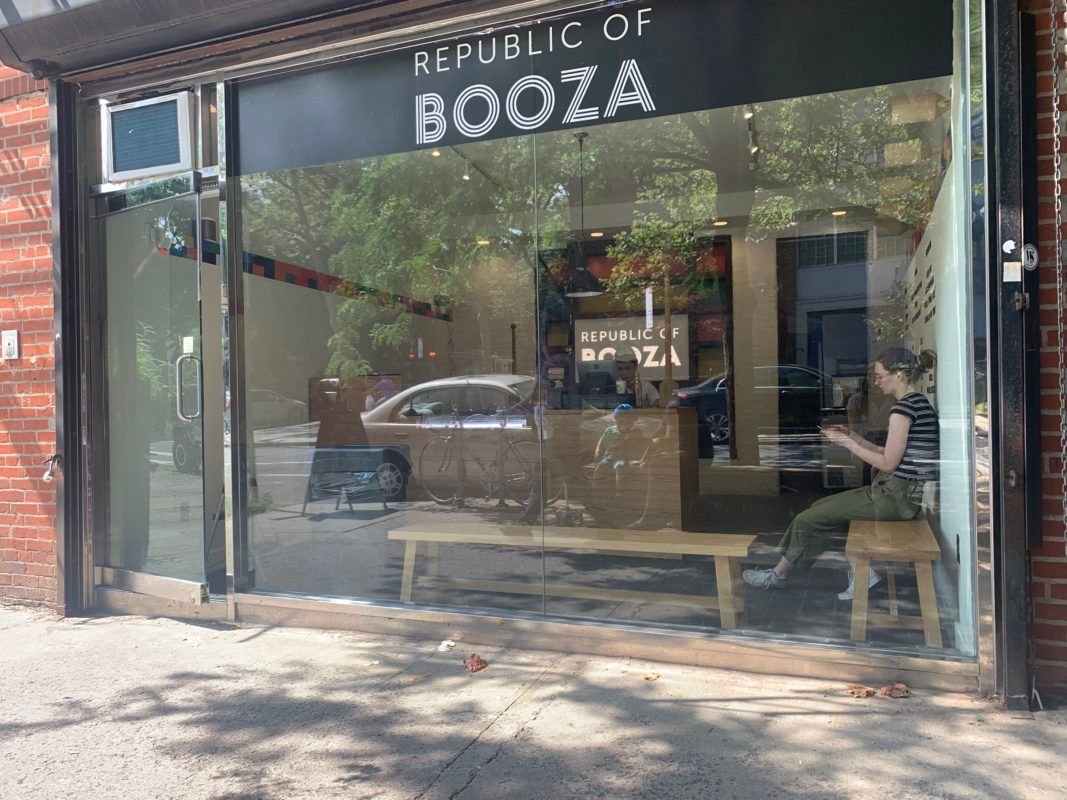 Billed as "The Original Ice Cream," booza comes from a traditional Mediterranean style created more than 500 years ago, according to the shop's website. Republic of Booza has built on this legacy, adding more flavors and choices for their Brooklyn customers.
The Williamsburg location features unique flavors like sour cherry mahlab, watermelon feta sorbet, and salted Oreo, as well as familiar classics like chocolate, strawberry, and pistachio. The Fort Greene pop-up will have best sellers from the Williamsburg location, as well as exclusive flavors including Cinnamon Leaf, Caramel Chutney, and Mint Chocolate Chip, according to a press release from the company.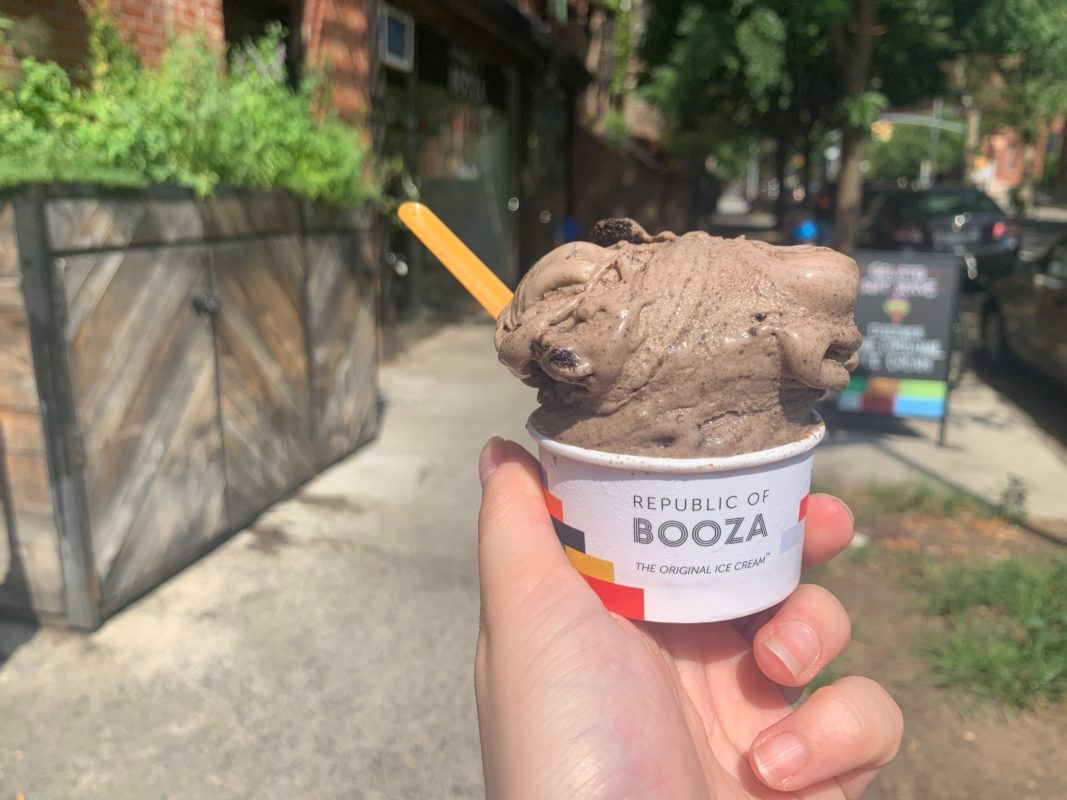 The spot is ideal for Fort Greene residents and outsiders alike—two blocks directly down from the park, and worthy of eating in the sun. The interior of the pop-up is small, with a rainbow detailed wall toward the back and a few benches both inside and out. They also use reusable metal spoons for taste-tests, a nice eco-friendly touch.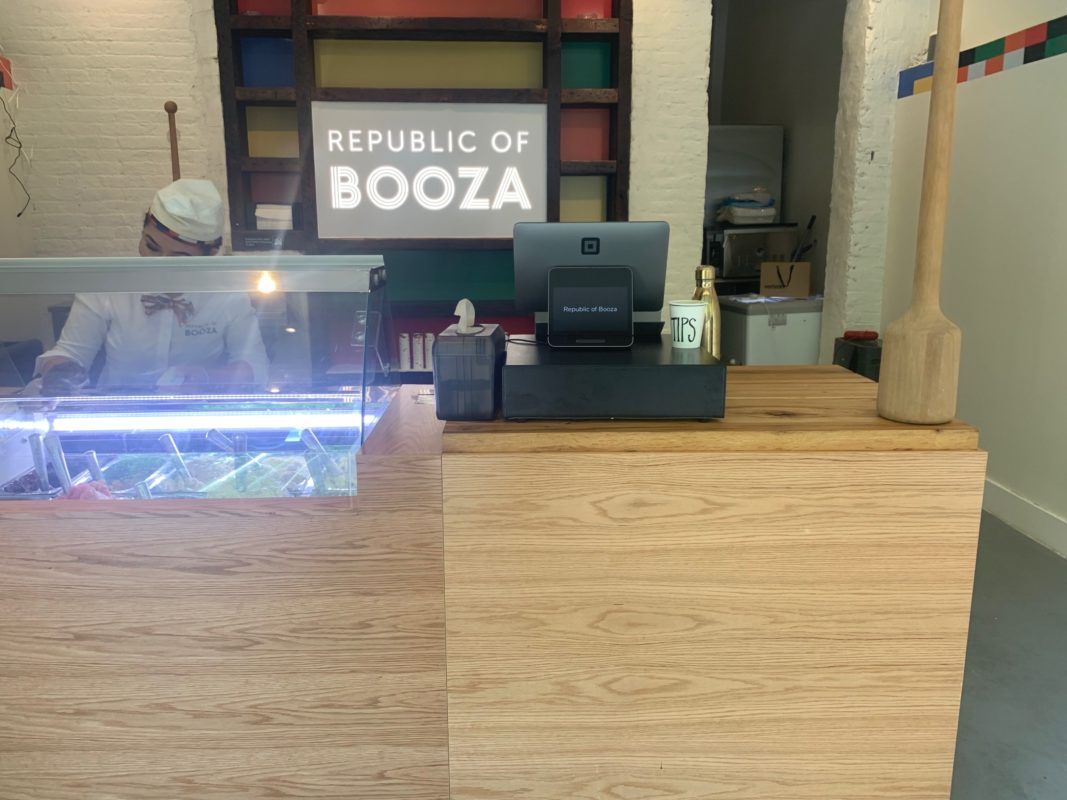 The pop-up opened in partnership with restaurateur Henry Rich, who owns Rucola, June, Metta, and Nowadays, according to the release.
You can find the Republic of Booza pop-up at 45 Willoughby Avenue between Adelphi Street and Clermont Avenue in Fort Greene. They are open Sunday—Thursday from 12:00pm to 11:00pm, and Friday and Saturday from 12:00pm to 12:00am.