Put your luck to the test for restaurant discounts
If you were anywhere in Brooklyn earlier this month, you know it was impossible to miss the squad of diaper-clad men parading through Downtown Brooklyn. What seemed to be a quirky procession was actually a fun marketing stunt – and we've got the scoop.
Dining app, Spotluck, was the company behind this guerrilla marketing campaign known as "Savings, Baby!" The crew of babies threw temper tantrums in front of chain restaurants (the app only features local establishments), convened for a flash mob dance, rode the subway, and passed out swag all throughout Brooklyn.
But why adult babies?
The "savings babies" (as they're labeled) are a play on words. CEO Cherian Thomas explains that the concept was born in a team brainstorm as a fun twist to the phrase "YEAH, BABY" or "SAVINGS, BABY!"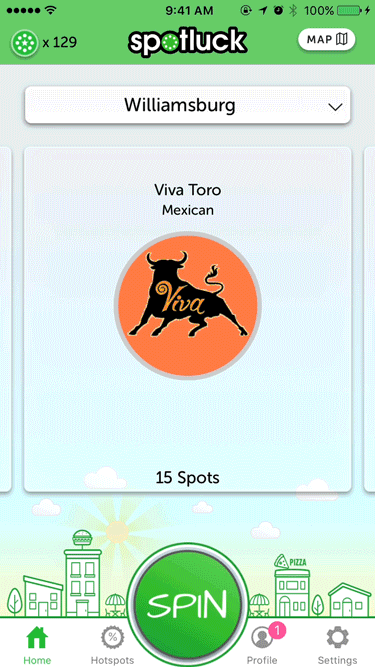 Spinning the app's roulette-like wheel gives users one deal per day at any random restaurant in New York City or if you are traveling Philly, DC and a few others. If the deal doesn't align with your cravings, Spotluck will take 10% off any other restaurant  in the app. Spotluck was created to give people a fun way to decide where to eat and take advantage of the savings restaurants were willing to give during off-peak times. Test your luck for a 20% discount at F.O.B in Carroll Gardens or BK9 in Park Slope or the many other places that have been on your "must-try" list.
"We're essentially a priceline for restaurants," Thomas explained, "and we basically wanted to gamify dining using the roulette wheel, while simultaneously promoting local small businesses."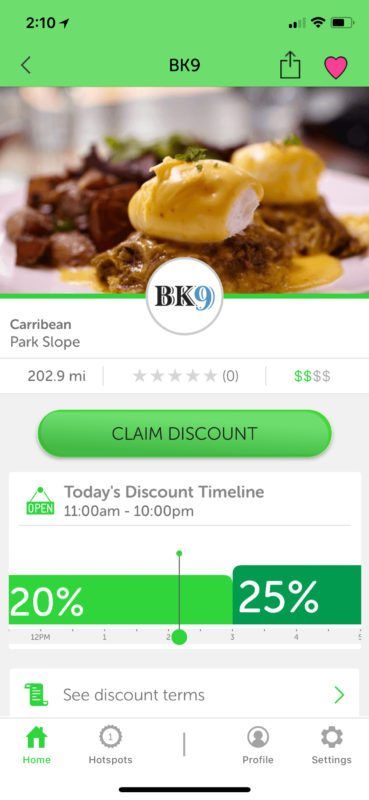 The app was launched in 2014 and Thomas wants to expand its use throughout Brooklyn. "In a haven for local eateries, like Brooklyn, we want to leverage Spotluck's marketing expertise," he explained. "If you're not in the mood for a discounted Italian feast at Scottadito Osteria Toscana in Park Slope, you can just get a round of pints for 10% off, at Kings County Brewing Collective in Bushwick, instead."
If you missed out on "Savings, Baby!", you can still watch the video below. Download the app and save money and time deciding where to grab a meal during your lunch hour at work. With over 1,600 restaurants, Spotluck is currently the number one dining app on iTunes. So take a chance of luck and see where you'll be eating next, for the right price.
This post was sponsored by Spotluck . If you would like to reach our readers, please contact us.