Postcard: Where In The Bay Was This Old Photo Taken?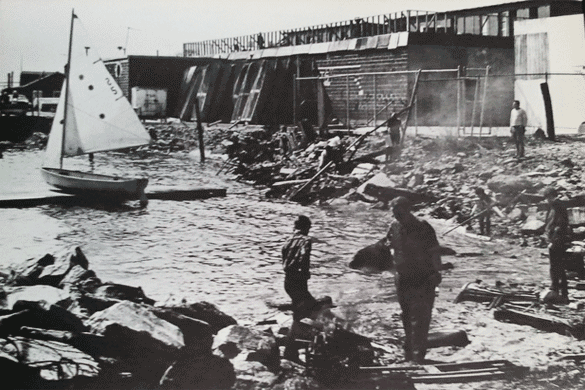 This old photo depicts Sheepshead Bay – supposedly in the 1960s – revealing some of the good ways in which the Bay has been cleaned up over the years.
On its eBay listing, the photo is captioned "Sheepshead Bay- Brooklyn- Vintage 1960s New York," and shows the rocky bay, with dirt and junk scattered over the ground. Old-fashioned brick buildings with flat rooftops and row boats laying against their walls can be seen in the background. The small, outdated sailboat in the center of the image looks as though it would crack if one were to enter into it.
We can't confirm if the photo was taken in the 1960s, as the listing claims, but it certainly is intriguing, especially as we try to figure out what part of the Bay looked like that only 50 years ago. Off to the top left, behind the sailboat, looks like what may be the backside of Stella Maris and a portion of its pier, from which the Lauro brothers built and rented rowboats.
But that's just our guess, and your guess is as good as ours, so let's hear it!