Pools With A View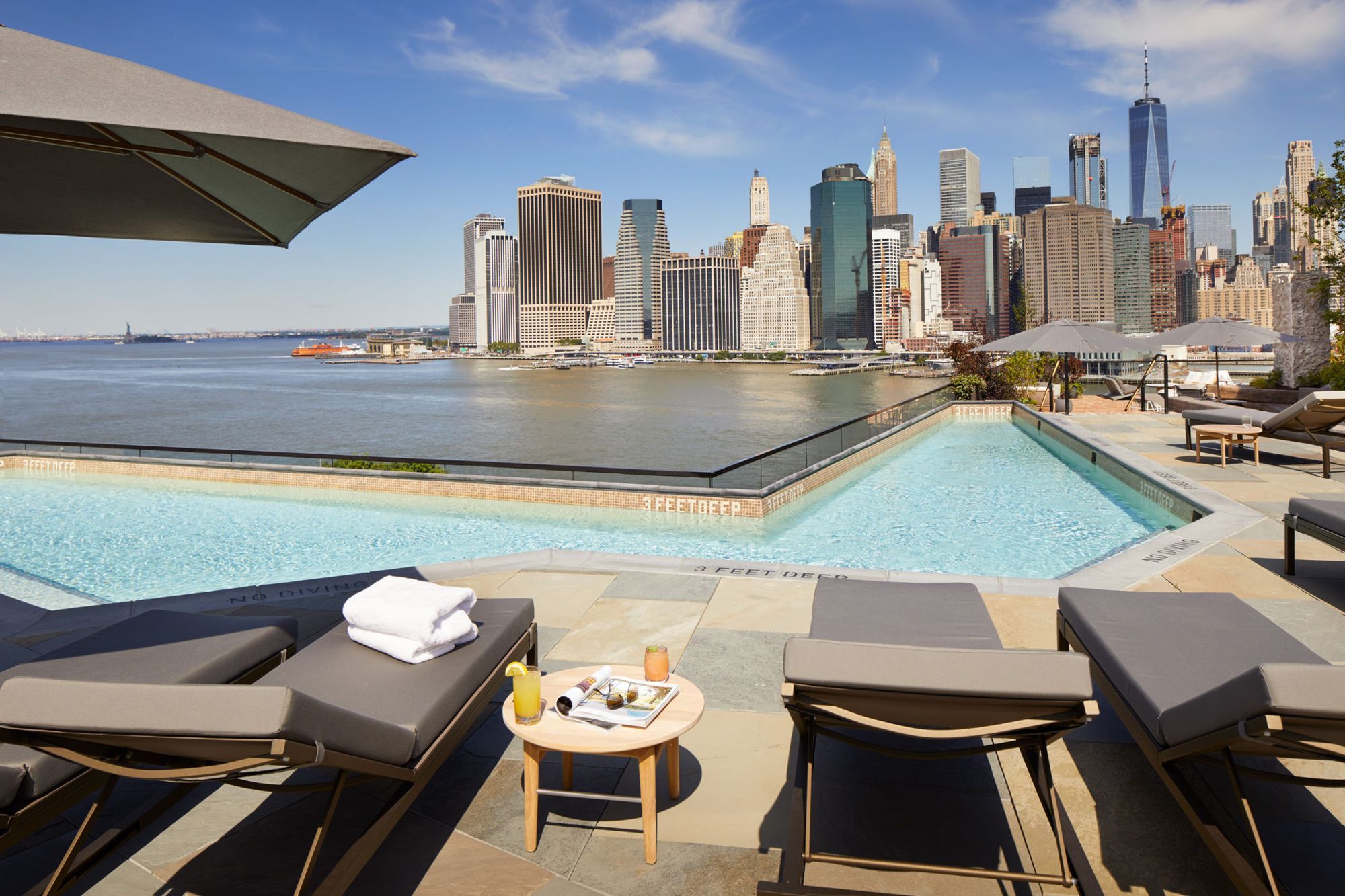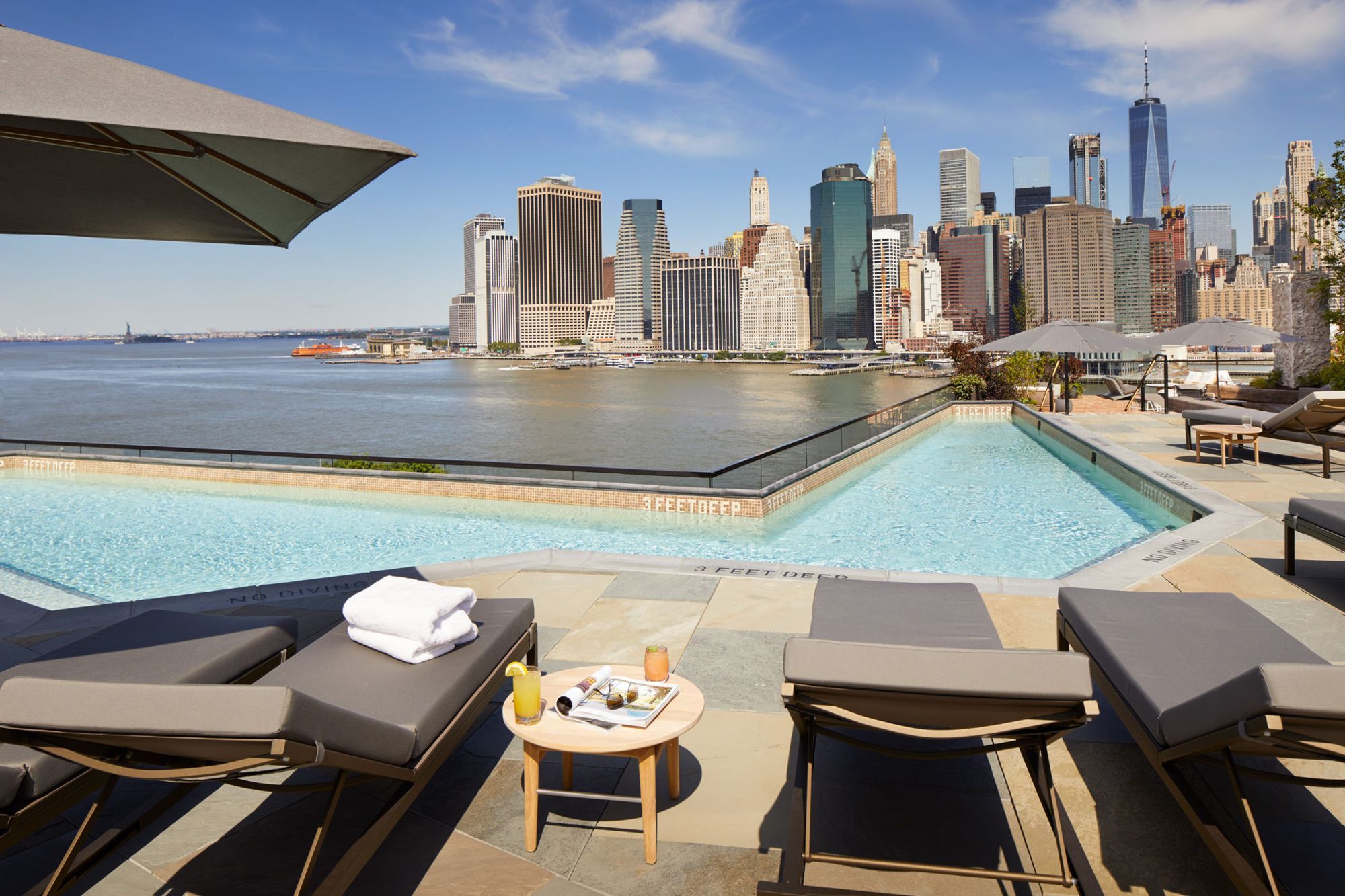 The new 1 Hotel Brooklyn Bridge will officially debut its 1 Rooftop Pool this weekend (July 29-30) where guests can take a dip while enjoying stunning views of the New York City skyline.
Located at 60 Furman Street along the Brooklyn waterfront, the 1 Rooftop also features a bar that serves wine, beer, and cocktails as well as seasonal snacks (don't forget to wait an hour after eating before diving in).
The roof deck will be open to the public after 6pm, Monday through Friday. Availability on the lower pool deck will be based on the number of reservations. Each non-hotel guest is expected to spend a minimum $75 on food and drinks.
A weekend dip will set you back even more, with themed pool parties from 1pm to 6pm on Saturdays and Sundays, each non-hotel guest is expected to spend a minimum of $200.
Williamsburg's William Vale Hotel also boasts a rooftop pool. Located at 111 North 12th Street, the rooftop space features a bar and 5,000-square-foot terrace along with its 60-foot outdoor pool–"the longest outdoor hotel pool in Brooklyn and greater New York City," according to the hotel's website.
Unfortunately, a concierge at the William Vale Hotel said that the Vale Pool is only available for hotel guests. While the pool was open to the public earlier this summer, the hotel had to change this policy because the demand was too overwhelming.
While not on a rooftop, the McCarren Hotel & Pool (160 North 12th Street, Williamsburg) offers another urban oasis option, with $55 weekday rates (Monday through Thursday) and weekend day passes at $65. Non-hotel guests can swim between 11am to 6pm.
Due to the high demand, individual day passes are only available to purchase 48 hours in advance. The pool/bar is 21+, so no kids allowed.
For wallet-friendly poolside fun, check out our guide to Brooklyn's 15 free outdoor public pools.